Flex Pilates Chicago Tones the Core with Reformer Pilates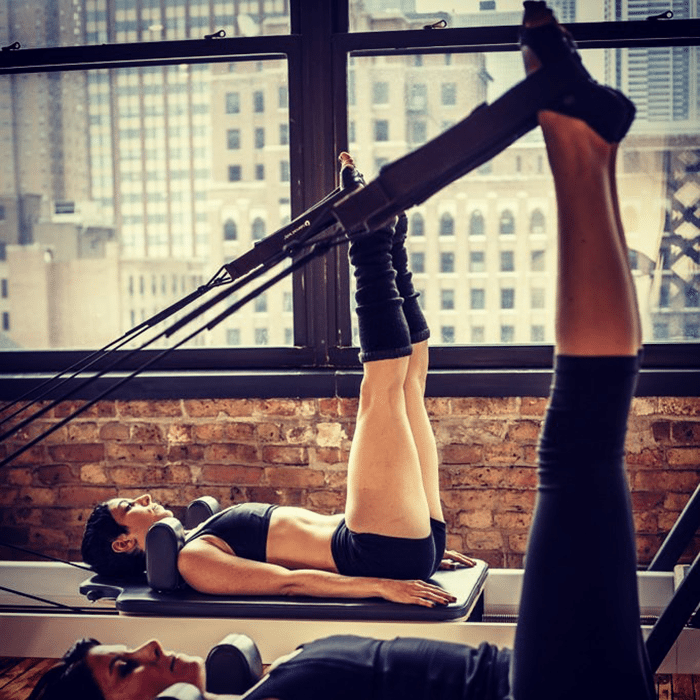 Walking into the lofty space that Flex Pilates calls home, it's tough not to be struck by the natural light that graces the small group training space in River North. Atop the weathered wood floors were the 12 Allegro 2 Reformers that each participant in the small class would call home for the next hour.
Our instructor Molly gently guided us to lay down on the reformer with a Pilates ring in-hand and we started the class with a generous stretching sequence. I could have stayed in that supine position all day, but alas, the real work was still ahead of us.
Keeping our gaze to the ceiling and our backs on the reformers, we started what would be an all-out fitness assault on our abdominal region (in the gentlest way imaginable). We grabbed the handles of the reformer and lifted our shoulders up and crunched, twisted and kicked. After about eight minutes of a tough ab series, we stepped to the side of the reformer and placed the padded box accessory for the reformer on top of its carriage – or the long piece of the reformer that slides along the body.
"Sweet relief," I thought as we positioned our legs to use the carriage of the reformer to lunge. With both knees bent, we placed one foot on the stable front and one foot on the moving carriage of the reformer and started to slide our back leg out into a lunge and in again, staying low. We worked both legs equally in this position.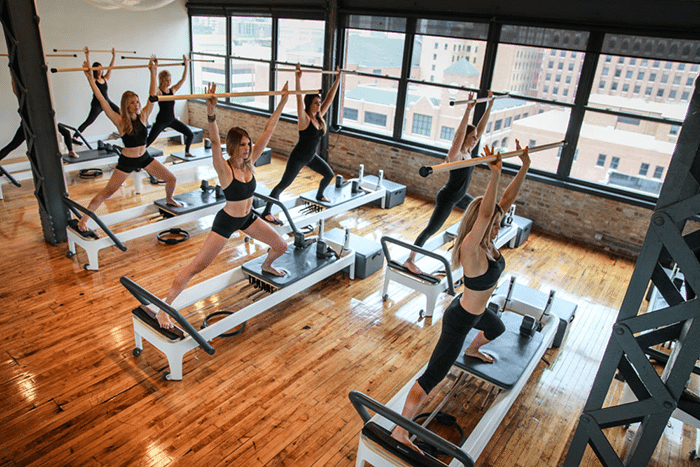 Then we moved right back to our abs. With the box on the carriage, we laid on one side of the body and worked side crunches, using the weight of our upper body to make each set of obliques challenging.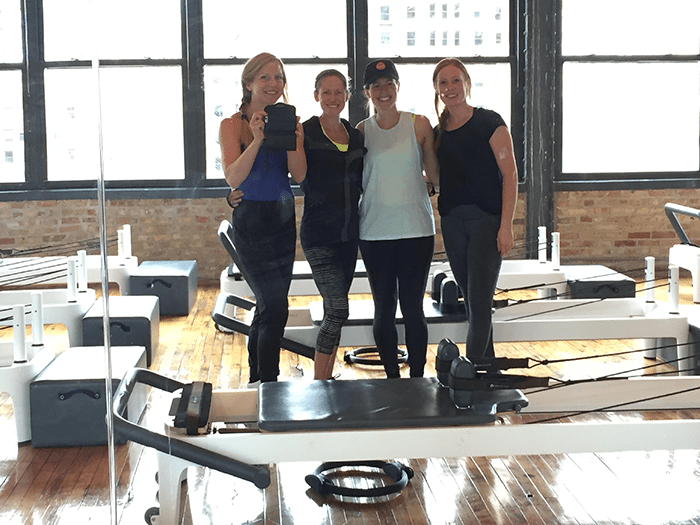 When Molly started to wind down class and stretch us out, I caught a glimpse of owner Tracy Zindell in class with us. Classes at Flex Pilates, owner Zindell said, target different muscles groups, but always have an emphasis on core.
Whenever I take a class that targets my mid-section this way, I love the lazar-focused attention on the muscle group. And call me crazy, but when my abs are sore for a few days, I'm impressed with the work I've done. This workout definitely gave me that next-day soreness I was after.
Chicago location: 213 W Institute Pl #709
Cost per class: $40
Class packages can bring that price down to $32/class