Financially Fit: There's an App for That
Disclaimer: The advice provided in the Financially Fit series is general advice only. It has been prepared without taking into account your objectives, financial situation or needs.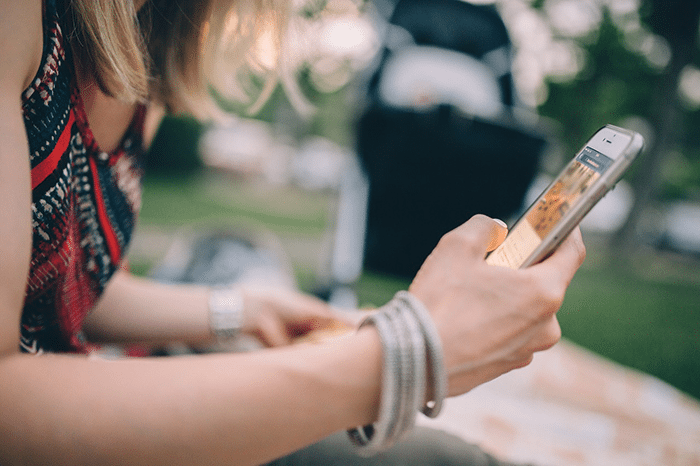 Let's face it – saving money isn't always easy. Manually creating plans to budget and moving money over into investments is time-consuming and often ineffective. When it comes to finances, it is easy to use that dangerous 5-letter word: l-a-t-e-r. I'll invest later. I'll save later. I'll be better about budgeting… later.
We need to stop waiting until later. I hate to be the one to break it to you, but there is no unicorn get-rich-quick scheme to fix it later. Most people make and save their money slowly, over lots of time and starting sooner rather than later.
Online banking makes it all-too-simple to move some of your hard-earned savings over to your checking account when you want to splurge (again) on some new shoes or an extra dinner out.
Personal finance can be stressful, and let's face it, boring. Who wants to waste time crunching numbers and staying in when it's much easier to ignore the dollar signs and live that YOLO life? Isn't there a way to make personal finance simpler and easier?
Fear not: there's an app for that.
Over the course of writing the Financially Fit series this summer, I've found, tried, and learned about some shiny, new apps and websites to make things like budgeting, saving and even investing a little easier.
Here are some of my favorite finds.
For Budgeting
I like Learnvest.com, but a lot of people swear by Mint.com. Both of them work the same way- having you link all your accounts and keeping track of your spending by category. The only negatives are that (1) it takes a while to initially set it up (you will have to categorize a lot of your spending in the beginning, which might take an hour or two) and (2) you have to keep up with it and log in every few days to make sure the accounts are going in the right categories and tweak your spending along the way. However, I don't see the second point as much of a downfall; it's more of a reality with personal finance – it's important to check in with your progress and make changes as necessary.
For Saving
There's an app called Digit that monitors your spending habits and "steals" away money into your savings in amounts you can afford (and likely won't even notice). Like Learnvest and Mint, you link your accounts to Digit and it starts to get to know how you spend and when, and takes nominal amounts from your account every few days. There are no fees to use Digit, it is FDIC insured up to $250,000, and you can text to withdraw at any time. Digit has recently began sending out "cash bonuses" that are similar to interest that would grow in a normal savings account. Basically, if you suck at saving, look into Digit. You'll start saving more without even noticing you're doing it.
Another option would be to get a high-yield online savings account. I would look at accounts that were built online instead of brick-and-mortar locations, as they tend to offer higher interest rates (though it is worth noting that interest rates on savings accounts are very low regardless). I would also suggest looking into savings accounts that are NOT attached to the financial institution you currently use for your checking account. I know that sounds strange, but not being able to easily transfer your savings back into your checking could keep you from developing a bad habit.
The website Get Rich Slowly constantly updates the best online savings accounts here. I would suggest setting a savings account like this up to automatically withdraw a certain (affordable) amount from your checking account every week or so and deposit it into your online savings. If you set aside just $20/week, that's almost $1,000 that you've snuck away in savings by the end of the year.
For Investing
Acorns works in a very similar way to Digit, in that it "grabs" some money from your account slowly over time. Simply connect your credit card accounts with the Acorns app and it will invest your "spare change" on every purchase you make. If I buy a coffee that costs me $2.50, the amount is rounded up to $3 and the fifty cents goes into my Acorns account to be invested. The app charges $1/month for users and has no fees for making withdraws. You can also add in your own deposits (aside from the spare change "round ups") to invest.
I have been trying out Acorns for exactly a month and my account is already at $41, which might not seem like much, but I'm $41 closer to my financial goals in such a simple, painless way. I'm going to enjoy watching that amount grow slowly over time.
For rewards
We live in a world of rewards. Credit card rewards, cash back rewards and sign-up bonuses are abundant. If you take time to look over your options on any given purchase, there are often ways to get more bang for your buck. But let's not talk about things that require a lot of effort today. Let's talk about the rewards apps and websites that make it simple.
Spring rewards automatically gives you rewards at places you normally use your credit card. The best part? There is no need to print or present a coupon. You simply log into springrewards.com and type in your credit card information. As you shop and spend at places you normally would anyways, rewards continue adding up on your card. Belly also works as a rewards program, and simply requires a check-in at rewards locations on the app.
If you are going to shop online, find out how to get the most out of your purchase by paying a visit to Cash Back Monitor. Simply use the search tool to type in the store you are shopping at and it will direct you to the best cash-back websites to click through and earn rewards from. The other day I was able to find 14 percent cash back on a purchase at Nike.com, which definitely eased the pain in my wallet from buying (yet another) pair of running shoes. Marathon training is expensive, you guys.
Also, check out Paribus, a new tool that gets you money back when prices drop, you miss a coupon or a better deal when shopping online at most major retailers. I have previously written about Paribus on Financially Fit if you'd like to learn more.
If you have any other apps you've tried that have really helped that aren't mentioned here (or apps that are mentioned here that you have thoughts on) – let us know in the comments!
Let us know!
Did this post help you get closer to achieving one of your goals?