How to Navigate Healthy Eating as a Vegetarian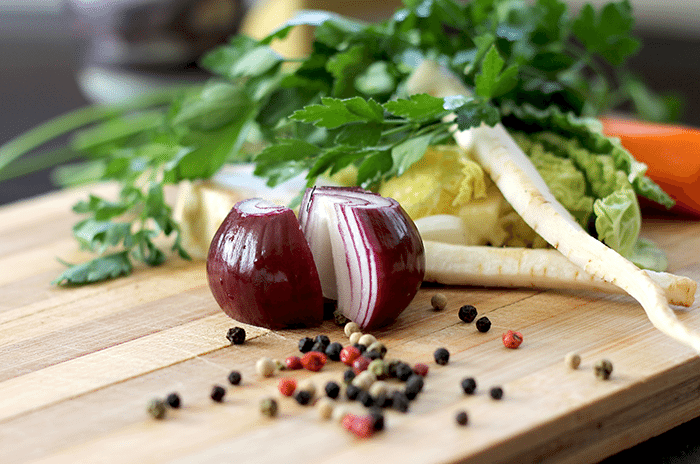 I've been a vegetarian since my freshman year of college. Previously, I was about as carnivorous as you could get. My Subway sandwich order was turkey, bacon and ham, and my preferred pizza was pepperoni and bacon. But once I got to campus and began eating every meal in the same cafeteria, something changed, and I got kind of freaked out about not knowing where my meat came from and who was cooking it. So, I decided to be a vegetarian until Thanksgiving and then I'd have a huge turkey dinner.
Seeing as how I'd never had a salad before this decision, I'm sure most of my family and friends thought I'd last a week. At Thanksgiving dinner, however, I saw the turkey and a funny thing happened: I didn't want it. Being a vegetarian for a month had completely killed my cravings for meat (also, let's be honest, if we're ranking meat, turkey is at the bottom).
All this is a long winded way of saying I'm pretty good at being a vegetarian (who occasionally eats fish). For those of you considering going vegetarian, consider me your spirit animal (or maybe spirit vegetable). Here are a few healthy eating tips for vegetarians to get you started, phrased in the form of the questions I hear the most from my meat-eating friends.
How do you get any protein?
If I had a nickel for every time I've heard this question. I get my protein in so many ways – in protein bars post-Hard Pressed, in eggs on my weekend bagels, in my daily peanut butter and nightly yogurt and in the occasional black bean veggie burger. Other sources of protein for vegetarians include quinoa, chia seeds and pita bread with hummus. Honestly, getting enough protein as a vegetarian is not an issue for me, and it never has been.
What about iron? Isn't that only found in red meat? Do you have anemia?
Some vegetarians might find that they need to take iron supplements to combat a low-iron diet, but I've never found that to be necessary. However, studies have shown that vegetarians don't have any more iron-deficiency anemia than meat eaters. Many plant foods contain Vitamin C, which helps your body absorb iron. Some plant-based foods with iron include dried beans, dark green leafy vegetables, and iron-fortified cereals.
Do you eat fish?
Personally, I only eat fish if I know it's going to be delicious. I was on vacation in Cabo last week and I had fresh sea bass every day because it was phenomenal- however, I'd never order fish filet at a fast food joint. If you're craving meat as you begin your journey into vegetarianism, definitely incorporate some fish as a way to gradually cut down on meat. Salmon is high in omega-3 fatty acids and protein, as is albacore tuna.
What if you really, really have a craving for meat?
Then eat it. That's your body telling you that you need something that you're not getting in your current diet, and you shouldn't beat yourself up about it. I'd recommend easing into a vegetarian diet, starting with going meatless a few days a week and gradually increasing that number until you're following a vegetarian diet full-time. Sometimes when I'm really, horribly hungover, I crave a roast beef sandwich from Arby's (I don't ever get it, because I don't think Chicago has Arby's). If a friend of mine is having a burger and it looks delicious, I'll take a bite. Eat what you want – just in moderation.
Does eating meat make your stomach hurt like hell?
Nope. I have an iron stomach. But, that's normal for vegetarians who suddenly eat meat. Basically, your digestive system doesn't like change, and you'll likely have a stomachache if you eat a high-fat, meat laden meal like a bacon cheeseburger. Something simple and light, like a skinless chicken breast, has a smaller chance of bothering you.
But what about bacon?
¯\_(ツ)_/¯
Got any more questions about healthy eating as a vegetarian? Ask away in the comments and we'll answer them in a future blog post!