Marathon Monday: Preparing for and Recovering from Long Runs
After this weekend's successful 16-miler (I'm defining success in terms of maintaining a good pace, successfully taking in Gatorade Energy Chews twice throughout the run, not having to stop for a bathroom break, and most amazingly, not ending the run with my skin rubbed raw from chafing – #blessed), I'm starting to feel more and more confident that this marathon thing is actually going to happen, and that I'm going to come out of the other end still standing.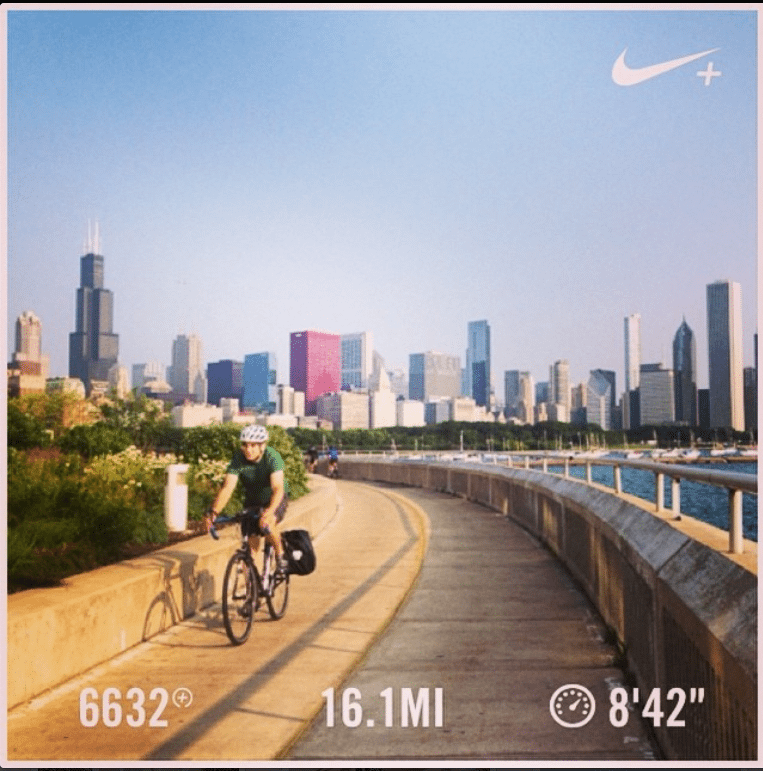 With a couple of these long runs under my belt, I've also started to perfect my pre- and post-long run strategy – something that had really been a concern to me before the marathon, because really, who wants to suffer excruciating cramps during a race from eating the wrong breakfast, or worse, having to sprint to a Port-o-Potty on the course? Not this girl, that's for sure.
While the following routine has worked for me so far (fingers crossed so so hard), it's important to view this entire long run strategy as a giant science experiment. Everyone's body is different, so what works for me may not work for you. Make sure you're testing out different fuel, apparel, shoes, and recovery in the weeks before your marathon so you're not in pain on race day. Without further ado…
Before a Long Run (anything over 12 miles, for me):
Get a good night's sleep two nights before my run. I've found that I can function on a little less sleep the night before a long run as long as I've slept well the previous night, so I make sure to go to bed pretty early on Thursday nights if I have a long run on Saturday. That's not to say I stay up late on Friday nights, but if I want to see friends or head to a concert, I'm not going to deprive myself of some light socializing or get stressed over getting less than eight hours of sleep before the run. Moderation, people!
Wake up one hour before I have to actually start my run. Some people can roll out of bed, jump into their running clothes, and hit the pavement two minutes later. I am not that person. I need time to wake up and process the fact that I'm upright and moving around at an hour where even the birds are still silent.
Eat a good breakfast. Lately, the combination that has been hitting the spot for me is steel-cut oatmeal with a banana, plus agave and cinnamon for flavor. I also tend to add in an energy bar – I like Clif Bars in Cool Mint Chocolate (with caffeine!) or a Kind Bar.
Hydrate- but just a little. I'll usually drink a cup or so of water before taking off on a run. Some mornings I may also have coffee – I have been blessed with the ability to drink coffee before a run with no disastrous results, and I love the extra spring in my step from caffeine. (Note- because of the abundance of water fountains on the lakefront path, I do not carry my own water bottles or hydration belt, but depending on your location, you might need to!). It's recommended that you take in 7-10 oz of water every 10-20 minutes.
Gear up. For my long runs, I like shorts with a zip pocket in the back (to carry my fuel), a light and breezy tank top that's loosely fitted, and my Nike Air Zoom Pegasus 31s in a size 7 (a half size up from what I usually wear, in case my feet swell up some). I also make great use of the power pony braid so that my long hair doesn't get stuck to the back of my neck, and I make sure my iPhone is charged and loaded with my latest Spotify playlist.
Pack my pockets with mid-run fuel. Like I mentioned above, I've been using Gatorade Energy chews in Fruit Punch, for the sole reason that my marathon training crew provides them for free before our long runs and I haven't had any bad effects from ingesting them. Since I really dislike drinking Gatorade, this fuel has been a lifesaver during long runs. I've been taking two around mile 7-8 and two around mile 11-12 during my long runs so far.
Body glide it up. Inner thighs and armpits. Forgetting this step is death.
Final checklist. Do I have my armband, earphones, phone, keys, and Ventra? If so, proceed to the actual run!
After a Long Run:
Feed. Me. Now. Around mile 15-16, my stomach starts rumbling and I need something in my stomach now. When I'm done with my long run, I'll gulp down some sort of protein/recovery bar, plus a cup of chocolate milk, a runner's best friend for the optimal recovery drink.
Foam roll. I'll admit, I'm kind of lazy when it comes to stretching and foam rolling stuff, but I really noticed a difference when I failed to foam roll after a 14-miler (and couldn't walk properly until the Wednesday after my run). I foam rolled for maybe 15 minutes while watching the Bachelorette after my run on Saturday, and it made a huge difference. Need a tutorial on foam rolling? Jeana's got you covered.
Eat again. That first "meal" didn't really count, right? An hour or two after my run officially ends, I still need something to eat. This is when brunch happens. I typically treat myself a little bit after a long run while keeping the majority of my meal healthy. For example, on Saturday I met friends for brunch at The Bongo Room, and I ordered the Tomatillo Salsa Scramble without chicken (egg whites scrambled with spinach and avocado, topped with whole wheat toast and tomato slices) plus a single Oreo and Praline flapjack to split with the table of six.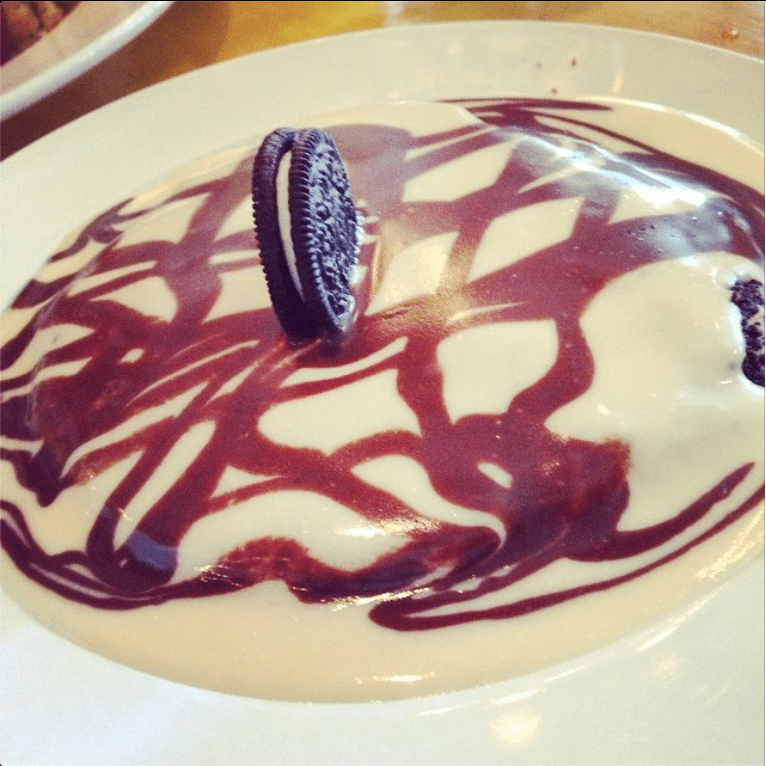 Spend the rest of the day relaxing – but walk it out some, too.  After a long run, I'm a big fan of walking around a good amount to get my blood flowing while speeding up recovery. But, I also like flopping a lot – I'm worn out! I'll head to the pool if it's a nice day, take a short nap or read outside to give myself a much-needed break from being on my feet.
Remember to use your long runs to test out your strategy before your actual race. On race day, you won't want to try anything new just in case your body rejects it.
What about you guys? How do you prepare for the long runs in marathon training? How do you recover afterwards? Anyone else treat themselves after?