Recipe Slim-Down: Mayo-Free Chicken Salad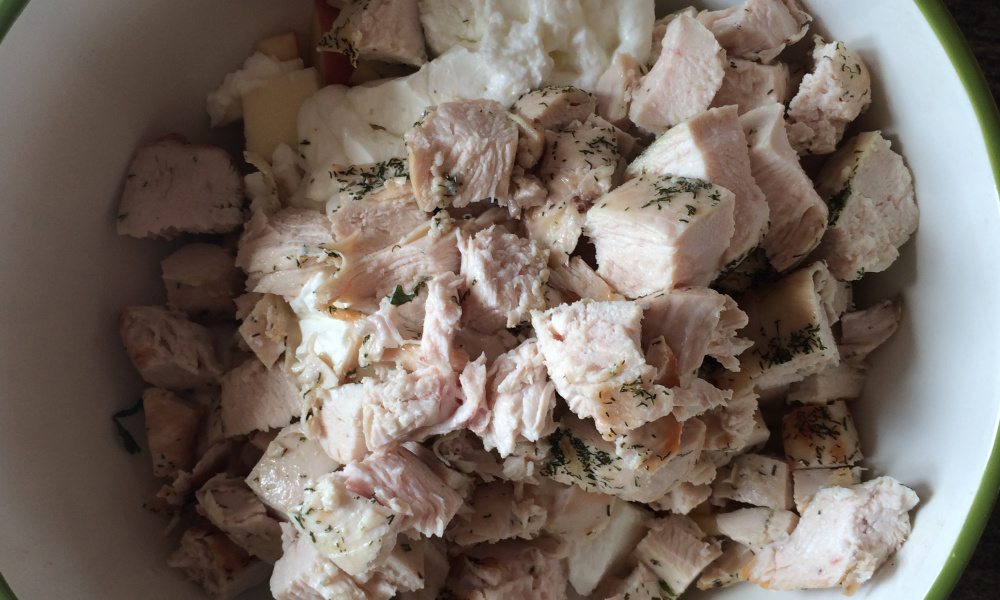 I've never packed a picnic in my life. However, I have packed a lunch or two. If you can pack a lunch, you can pack a picnic. Just double up your healthy lunch, pack in something fancy and, bam, it's a picnic.
One of my favorite picnic foods (and just a delicious food regardless) is chicken salad, but it's traditionally made with a whole lot of mayo. This version replaces mayo with Greek Yogurt. Protein win.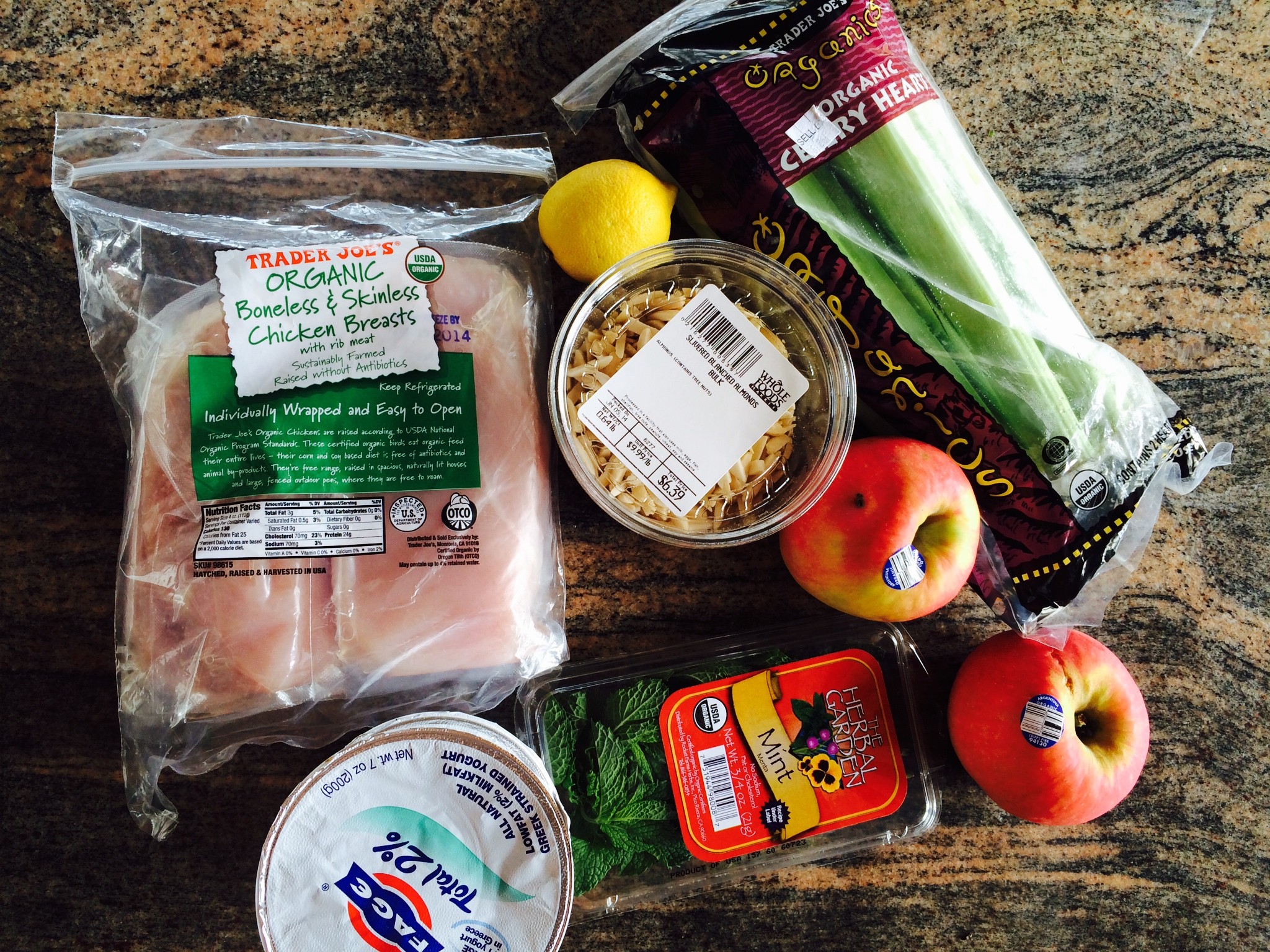 Ingredients:
4 chicken breasts
2 7oz. containers of Fage Total 2% Greek Yogurt (you can grab the 0% version, but boy will you miss the creaminess of those 8 total grams of fat in a vat of chicken salad)
2 apples
4 celery stalks
The juice of 1 lemon
4 TBS mint
1/2 tsp dill
Salt and pepper to taste
Directions:
1. Broil the chicken breasts. I cooked mine for about 14 total minutes. I kept mine from sticking with some grape seed oil and Reynolds Wrap and I seasoned it with a pinch of salt and dill.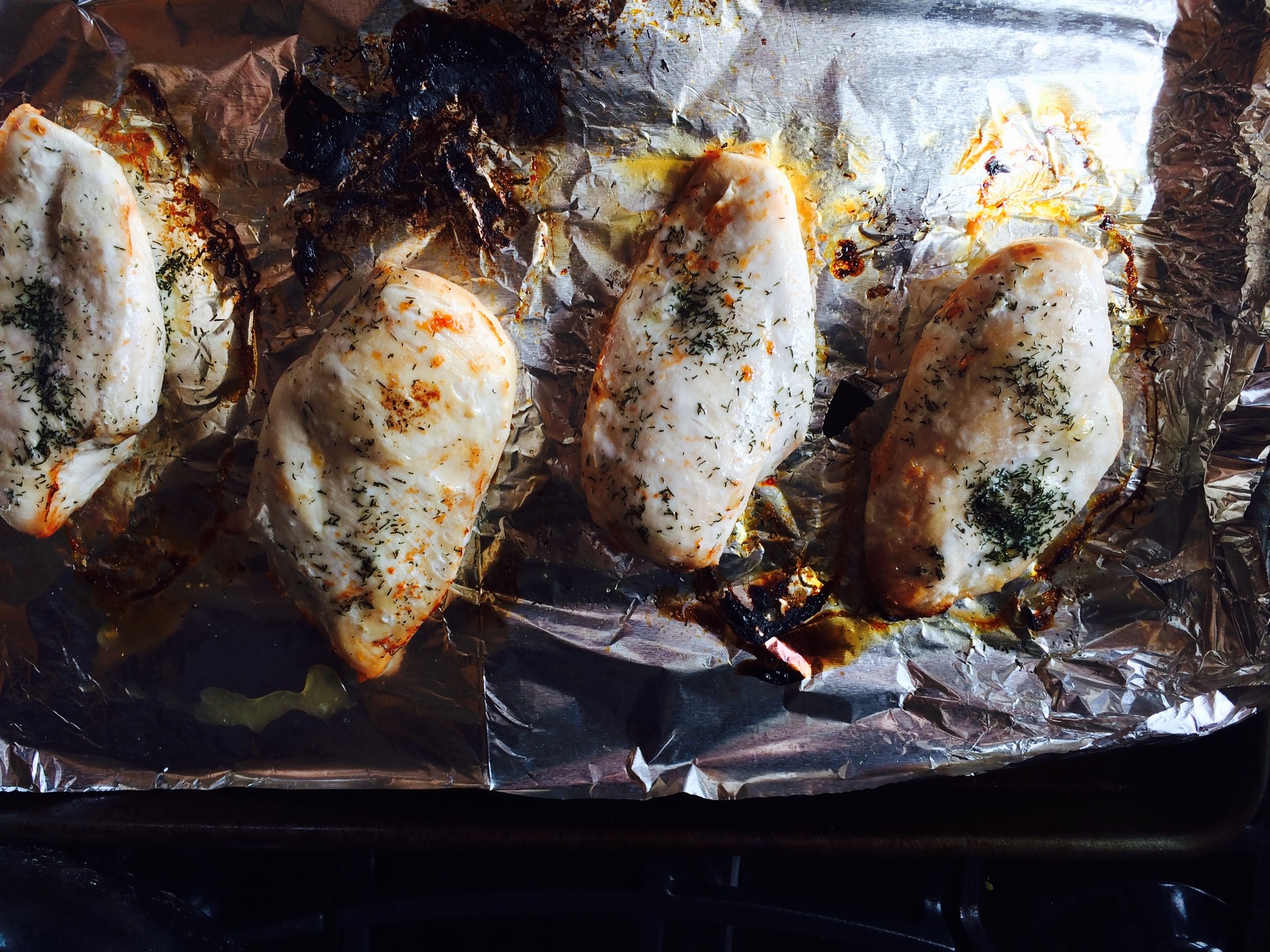 2. Cube your apples into about quarter to half inch pieces. Coat your apples with the juice of your lemon.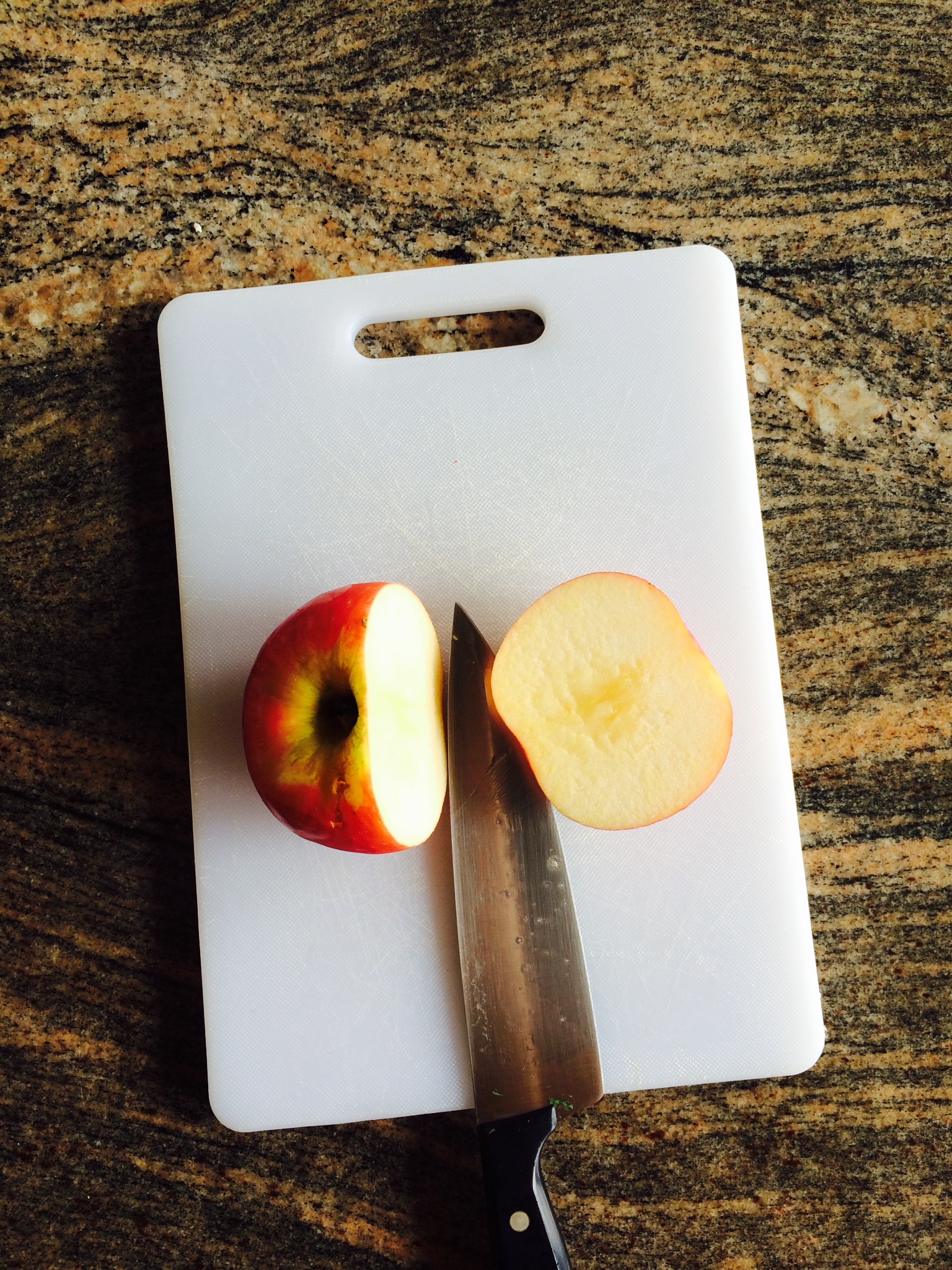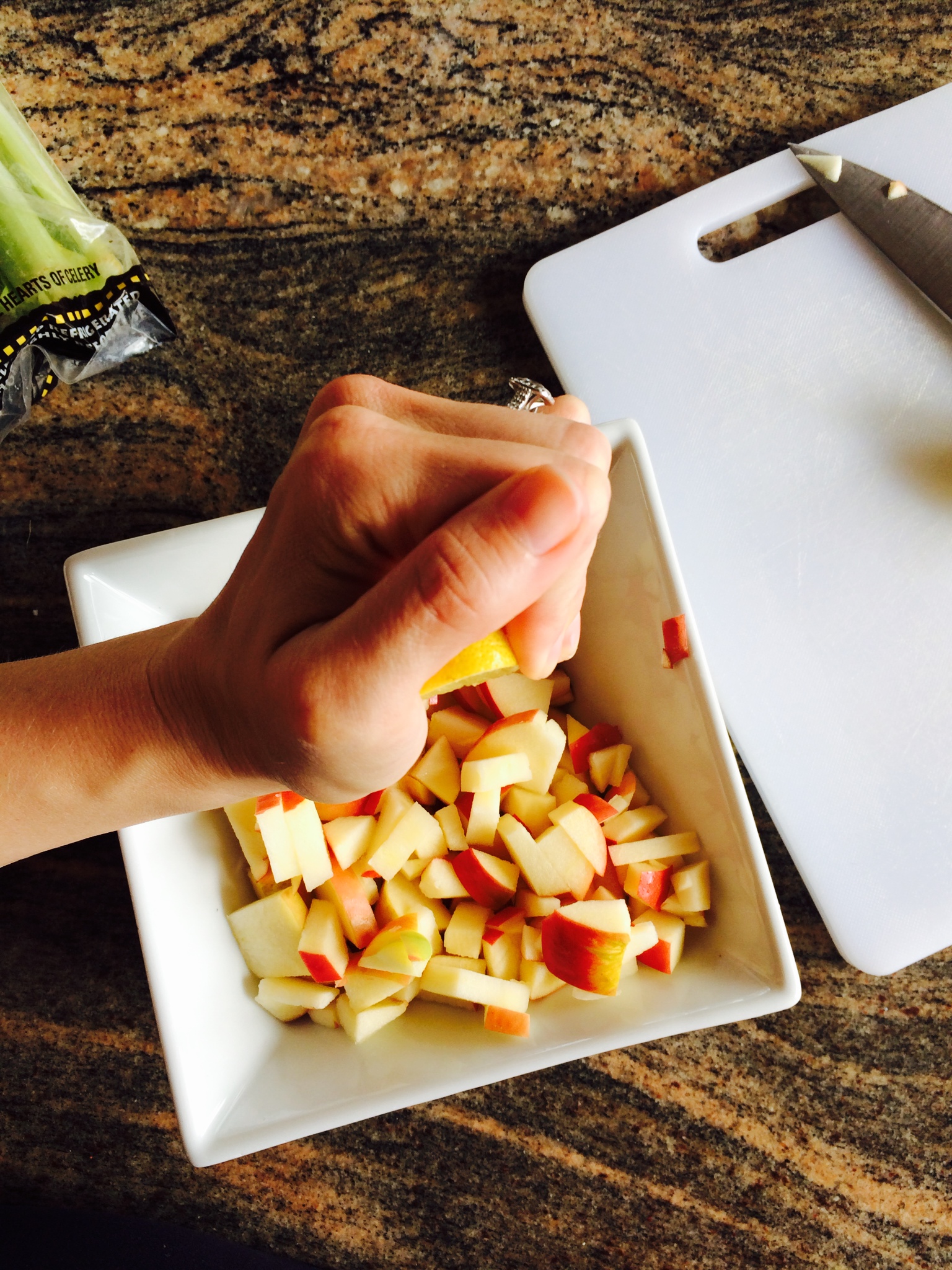 3. Cut your celery into 1/4ish inch slices. The celery and the apples give this salad the crunch you want.
4. After chiffonading your mint, combine your yogurt, apples, celery, mint.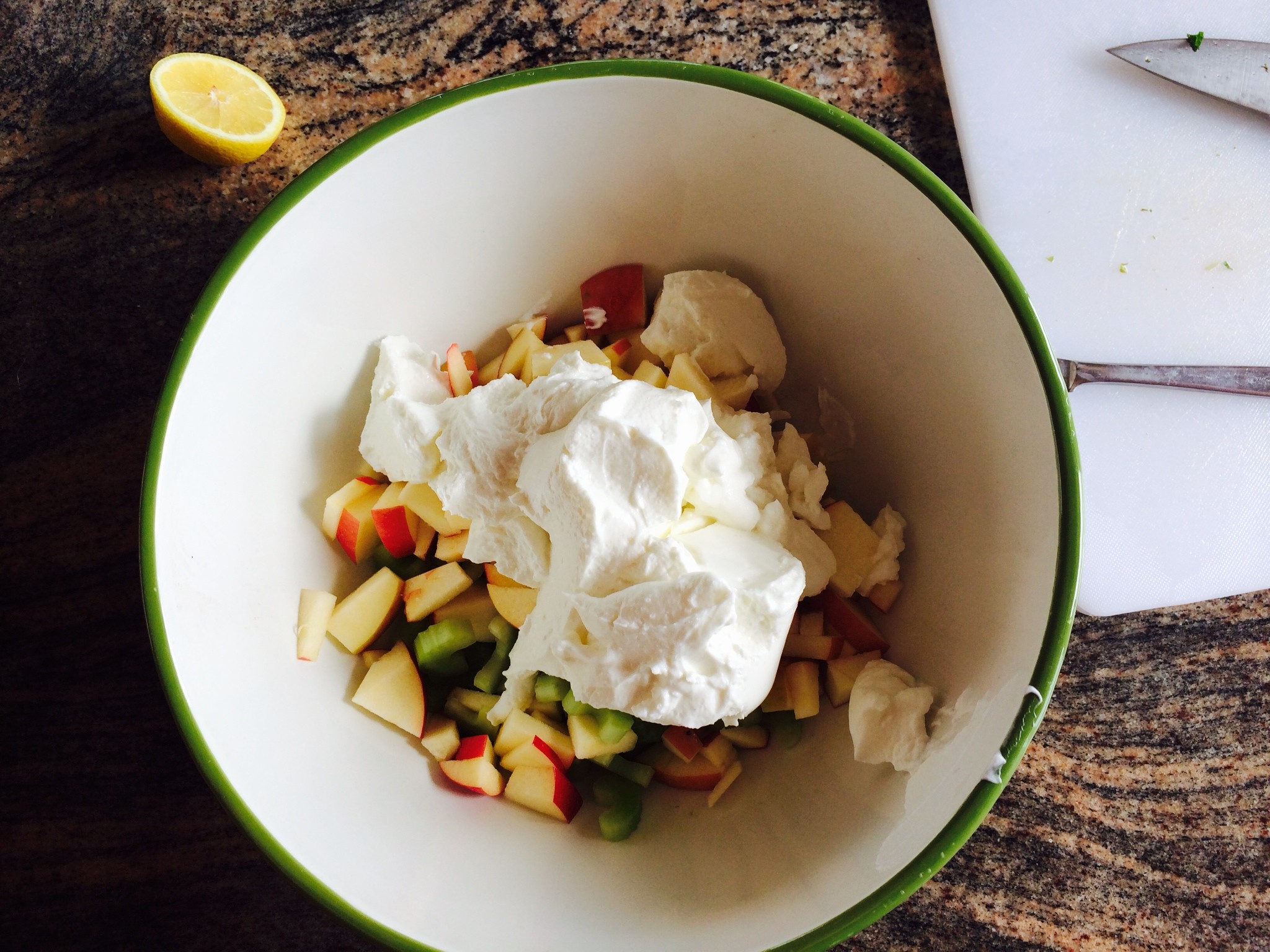 5. Once your chicken has cooled, cut it into cubes and add to your mixture.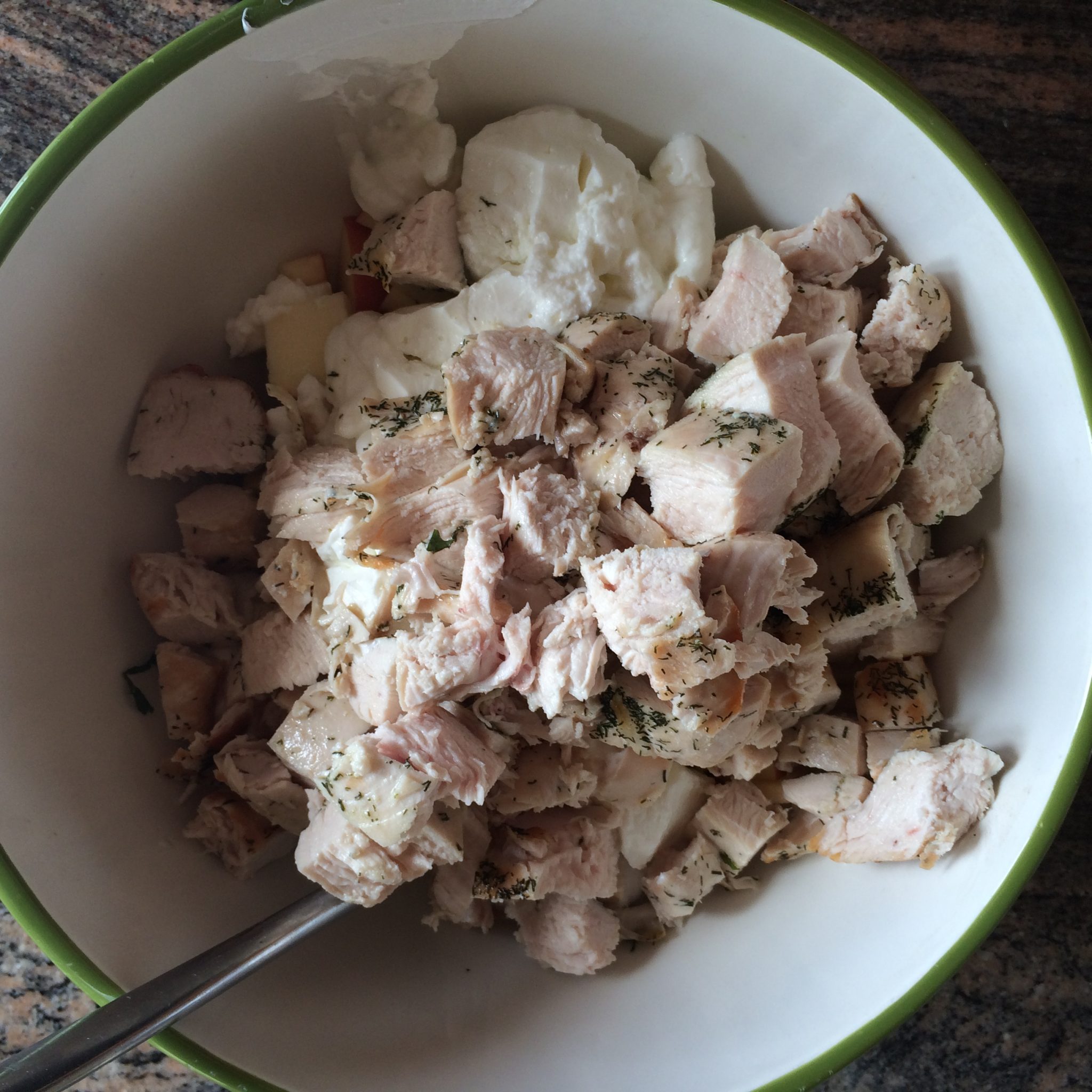 6. Mix all ingredients together and add salt and pepper to taste. I cannot, for the life of me, acquire a taste for pepper. No pepper for me.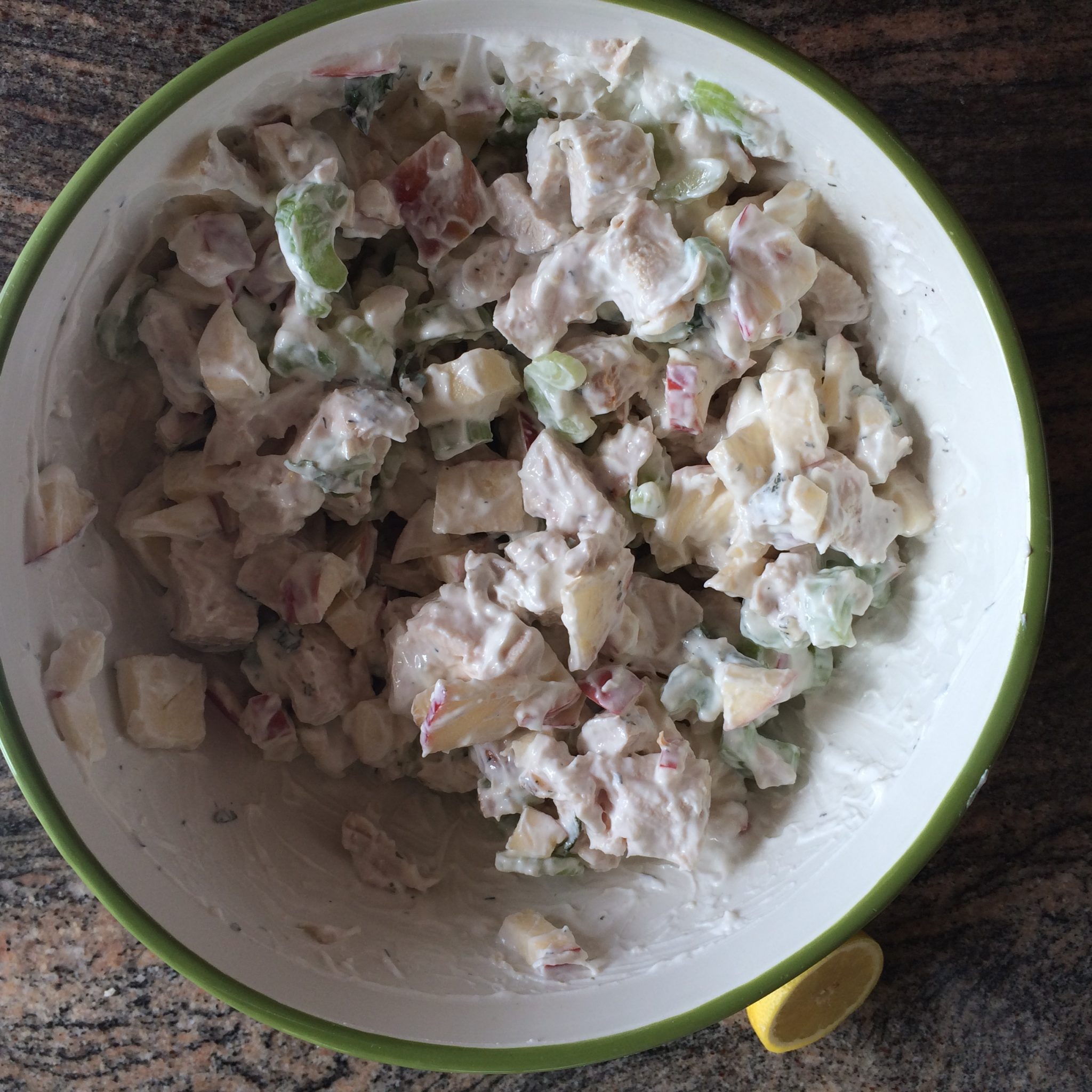 You can serve this on a bed of your favorite greens, make it into a wrap or just eat it by itself.