April 2022: Stoned and Toned
In Apri 2022, Ambassadors enjoyed a a month of complimentary access to on-demand Smoke & Sweat sessions at Stoned and Toned. Stoned + Toned is a low to high intensity 30-min workout that promotes the use of cannabis before and/or after OR not at all!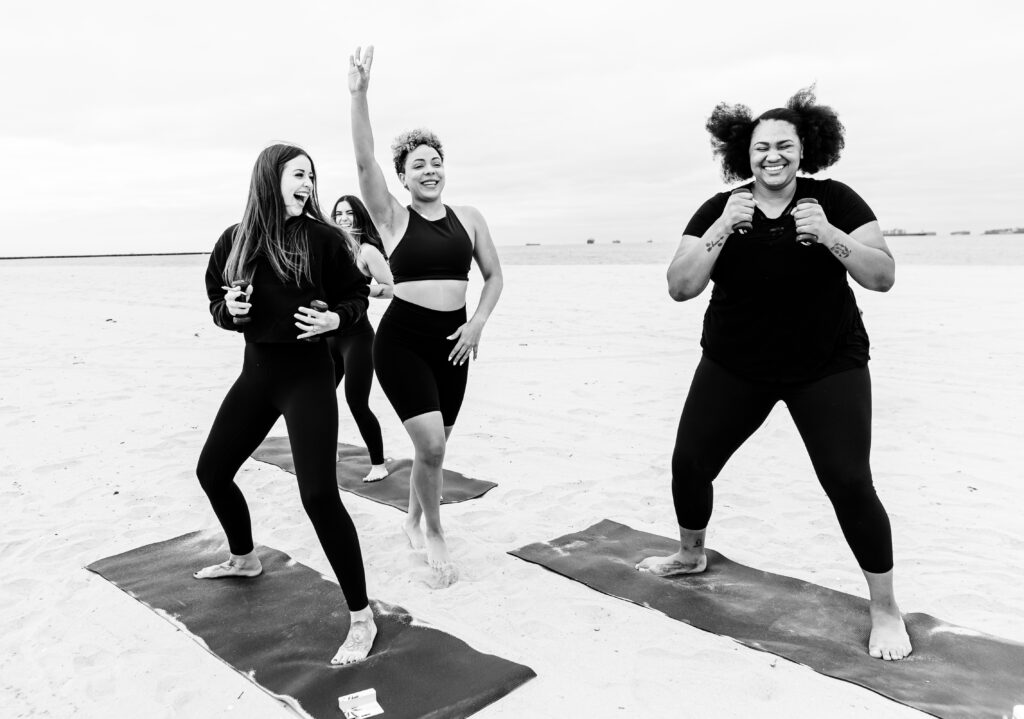 What is the Stoned + Toned workout?
Stoned + Toned was created when cannabis photographer, Morgan English(@ThisCannabisLife) became all too aware that people enjoyed getting high before working out but had no 420-friendly fitness community to turn to. During her time working at her local fitness club, English was able to meet trainers who not only taught in a fun and friendly way but who also felt that cannabis was changing the way they worked out. It was the underground weed-loving fitness community she was after the whole time and now they're are bringing it to you!
Do I have to be high to do the workouts?
"Of course not. We aren't here to convince everyone to smoke weed, we are here to inspire current cannabis users to get moving and use your high to better your life. We strive to be all inclusive to anyone, stoner or not. We like to get high before we workout to get our minds to forget about the high physicality our bodies are enduring and help us push through. It also allows us to temporarily block out the stress in life and to help us focus on fitness goals and deepening our athletic routine; some people don't need that! So don't be embarrassed if you're here simply to workout, we're going to have a ton of fun doing it and we can't wait to hang with you."
If I do partake, how soon before my workout should I get high?
"Smoke with us! We like to start all of our workouts with a group smoke session that includes you! Using smokables(vapes, joints etc.) gets THC/CBD into your system the quickest which is why we smoke right before our workout. If you are taking an edible/sublingual/beverage/topical be sure to have it 1 to 1.5 hours before you workout with us to make sure you feel the effects."
Review this section of Stoned + Toned website for more frequently asked questions and resources.
What did our Ambassadors say about Stoned + Toned?
"Minelli and this 15 min hip opener was the perfect start to my morning."
Learn more about Stoned + Toned on their website. You can also read more about cannabis and its impact on recovery here.