Get Bartender Level Cocktails for Less at Home – Here's How
Whether you are a fan of cocktails, mocktails, or both, one of the best ways to unwind after the end of a long day is to pour yourself a glass of something fancy. What makes a drink fancy? A fancy glass, of course. Oh, and a garnish or two, like the ones they serve up in bars and restaurants. But what you may not know is you can get the same taste for way less by growing your own garnishes at home. Here are some of the best herbs for cocktails so you can make the best herbal cocktails and mocktails.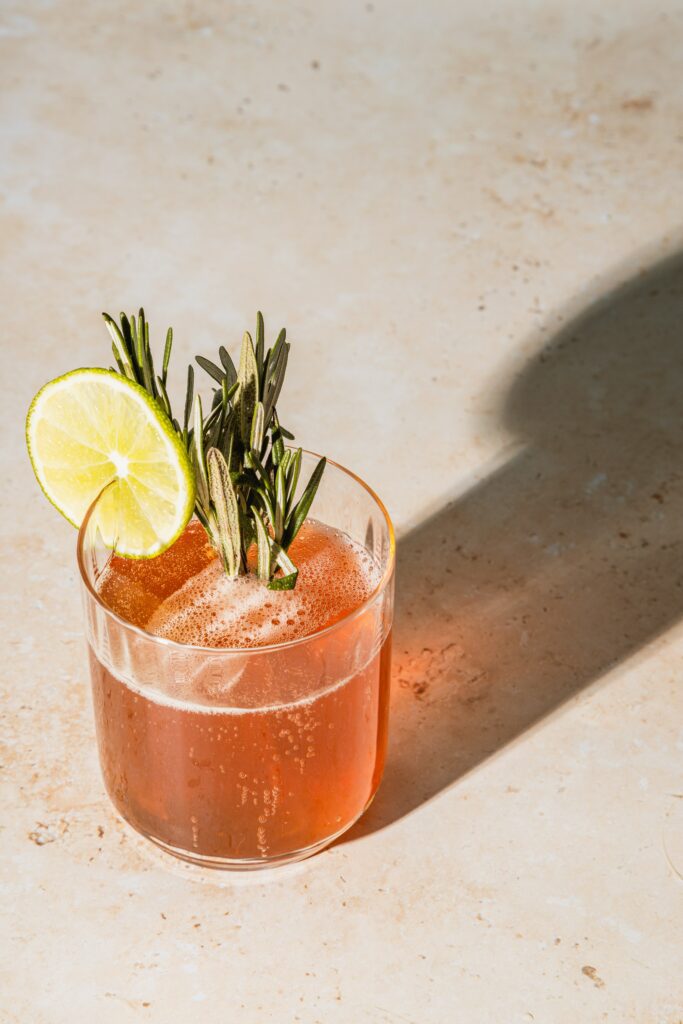 Best herbs for cocktails
Basil
Basil is a great herb that is perfect for refreshing cocktails and mocktails. Chef Matt Steffen at Temecula Creek Inn in Temecula, California says basil takes some TLC to get it started. He says it is often best to grow it in an indoor planter first then transfer it outside into a raised planter.
However, he cautions that we may not be the only party that enjoys the taste of basil in our cocktails and mocktails.
"Basil tastes great in drinks, and it is a favorite snack for bugs. To keep pests from nibbling what should later be in your drink, you can find non-toxic soap sprays at the local garden or home improvement store. Spritz the basil a couple of times a day."
Best herbal cocktail: For a spin on a mojito, Chef Matt suggests muddling basil and cucumber as the base of the drink and skipping the rum, but add a bit more simple syrup for an original mocktail recipe.
Hibiscus
As one of Whole Foods' 2022 "Top Ten Food Trends for 2022," hibiscus adds a touch of tartness to sweet cocktails and mocktails. Hibiscus thrives in bright light and needs to be watered every 1-2 weeks as needed. You can steep hibiscus into tea. Or, freeze it into ice cubes to add to your favorite summertime cocktails and mocktails for a bright burst of fresh flavor with a pronounced pop of color.
Best herbal cocktail: Hibiscus Spritz
Lavender
Lavender is most commonly associated with calming and peaceful vibes right before bed. Instead of channeling these zen vibes in an essential oil, why not try them in a handcrafted cocktail or mocktail instead? Like many of these herbs, you can brew fresh lavender into a tea, muddle it into a paste or transform it into a simple syrup.
Best herbal cocktail: Lavender Bee's Knees – A Gin Cocktail
Mint
Mint may be one of the most popular herbs to grow in your backyard garden, because hello, mojitos. A crowd favorite, mint adds a refreshing herbal kick to your adult beverage of choice. Mint does not require a lot of light to grow, making it perfect for all of those indoor herbal gardens. Just watch out: mint is incredibly aggressive and likes to overcrowd other plants. It's best to place mint in its own container since it does not play nice in the sandbox with its other herbal friends.
Best herbal cocktail: Mint Mojito
Rosemary
Rosemary is another popular herb that is perfect for cocktails and mocktails. Courtney Smith, the founder of Chesapeake Bartenders, a mobile bartending and beverage catering company based in Maryland, shares her thoughts on rosemary.
"This is a great herb because it is wonderful in a variety of cocktails and mocktails and you can grow it year-round in most planting zones. It is a hearty herb that can be grown inside during colder months." 
Chef Steffen recommends growing scented rosemary because of its excellent flavor and soft leaves. Smith also mentions rosemary enjoys a lot of sun rays, so if you plan on growing it inside during winter, you may want to consider using grow lights to keep it thriving.
Best herbal cocktail addition: Rosemary Simple Syrup. Smith shares her recipe below

Boil 2 cups of water, then add 1 cup of sugar and 6 large sprigs of rosemary. Reduce to a simmer for 20 minutes then remove from heat. Strain rosemary and put the remaining liquid in a sealed bottle or jar and enjoy in your favorite cocktails and mocktails.
Sage
Savory sage makes for a great garnish, but it also pairs nicely with fresh fruits like bright cherries. The best part? Sage is super simple to grow.
Just make an angled cut on the stem of your herb and remove the lower leaves. Place the cuttings in a cup of water with the remaining leaves above the waterline and place it on a sunny windowsill. Change the water every couple of days and watch it grow. Eventually, it will grow roots and if you like, you can pot it in a larger flower pot so it can continue to grow and thrive. Plus, that means more garnish for all of those cocktails to come.
Best herbal cocktail: Bourbon and Sage Cocktail
While you make plans for that backyard or windowsill garden, make space for these herbs so you can grow your own garnishes for all of those bartender-level cocktails and mocktails. Cheers!