Why You Actually Need to Learn How to Breathe
For about 90 percent of the day, my breath isn't something I really consider. I go about my daily life – waking up, brushing teeth, fixing coffee, working – completely ignorant of how my autonomic nervous system is controlling my inhales and exhales behind the scenes.
But during that little ten percent – often when I'm working out, but also when I'm feeling anxious about a big conversation – my breath can feel like it's overpowering me. My chest gets tight, my heart rate rises, and I can hear pounding in my ears.
So here's what I've noticed: I tend to only focus on my breath during times when my body is under stress, both physical and mental. What more could I accomplish, I wondered, if I was intentional about my breath in different situations? How could my breath change my energy, my anxiety, or even my efficiency when running?
That's where Breathwrk comes in.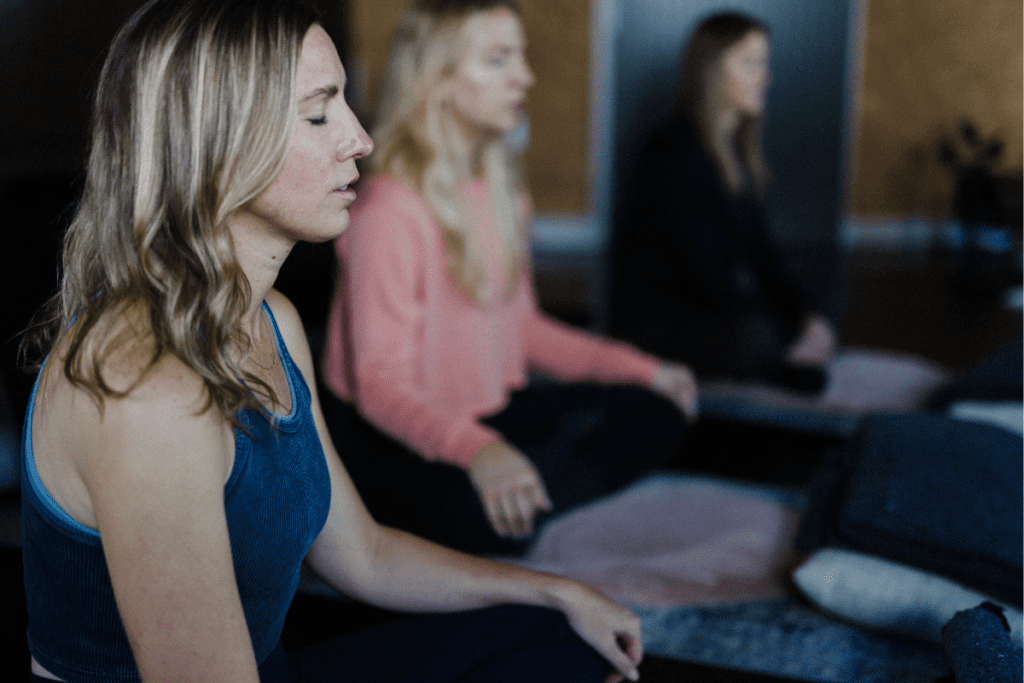 Breathwrk teaches you how to breathe for every kind of health benefit
As the #1 app in breathing, Breathwrk is a simple yet powerful way to alleviate stress and anxiety, fall asleep faster, energize yourself, or improve endurance. With guided breathing exercises (that are science-backed, naturally) Breathwrk teaches the same techniques used by olympians, professional athletes, psychologists, yoga experts & Navy SEALs.
Here's how it works: Choose from their library of breathing exercises to create a program that's customized to your goals. Maybe that's better sleep, improved endurance, higher energy, or concentrated focus (yes, there's science for all of that). With each exercise, you'll get a full sensory experience, including customized sounds, visuals, haptics, and breath coaches. It's much more engaging than just closing your eyes and breathing. 
And to keep you motivated, Breathwrk allows you to build your practice by setting reminders, tracking streaks, and following their recommended programs. You can use Breathwrk in certain moments, or as part of your daily routine – whatever works for you.
Breathe In, Don't Burnout at the #Sweatworking Summit
On Friday, March 11, we'll start our morning with Breathwrk's signature workshop: Breathe In, Don't Burnout. Led by Davi Brown, we'll learn how to make breath into our body's secret weapon with short exercises helping us wake up, recover faster, manage pain and sleep deeply.
And to help you keep up with all the helpful breathing exercises you learn during the workshop, Breathwrk is gifting all #Sweatworking Summit attendees with six months of complimentary access to their science-backed breathing exercises to wake up, fall asleep, calm anxiety, improve athletic performance and more! Sign up for the Summit today to take advantage of this exclusive offer.