The Best Electrolyte Supplements to Keep You Hydrated
We all know that hydration is key for good health and for your body to function properly. Just think about how sluggish and icky you feel when you haven't guzzled enough H20.
So it makes sense, then, that electrolyte supplements (also known as hydration supplements) would be all the rage these days. What exactly are electrolytes, how can they benefit you, and how do you choose the right hydration supplement? Here's what you need to know.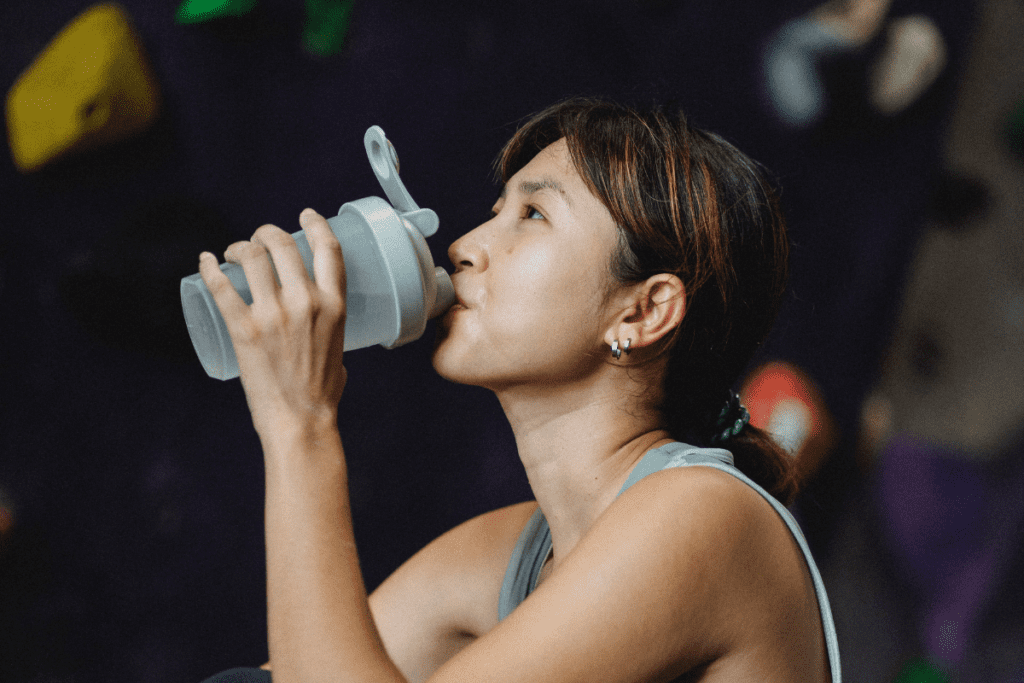 What are electrolytes?
"Electrolytes are essential minerals that are key for many functions in the body," explains Brooke Alpert, RD, founder of B Nutritious and advisor for Cure Hydration. (Sodium, calcium, and potassium are a few examples of these minerals.)
"While they're mainly known as an addition to a beverage post-sweaty activities, they do much more than just balance the amount of water that your body can absorb," says Alpert. Electrolytes can also help nutrients move into your cells and waste out of your cells. They can also help with your central nervous system, which is how your body is able to remain walking and talking.
What are the benefits of hydration supplements?
You mostly lose electrolytes through sweating and peeing, so hydration supplements packed with electrolytes can be beneficial to take after a workout. In fact, Alpert says that when you sweat, you can lose up to two to three liters of fluid an hour, which is all the more reason why you need more fluids.
These fluids need to be properly absorbed, though, and good ol' H20 may not be able to do the job alone. "Water on it's own is sometimes not enough because without proper electrolytes, the water isn't absorbed as effectively and often you just end up in the bathroom more," says Alpert.
Alpert adds that electrolyte supplements are the most effective way—aside from an IV—to boost hydration and electrolyte intake. "Put simply, adding electrolytes to your water means you are hydrating more effectively than water alone," she says.
Hydration supplements can even prove beneficial if you're doing intermittent fasting (IF). "For those who like IF, electrolytes can certainly be added in during the fasting time," says Alpert.
A lot of the healthy foods we eat—fruits and veggies, especially—also provide fluids to your diet. "When you're fasting, not only are you not eating food, but you're also missing out on the additional fluids that you probably didn't even consider," says Alpert. "Adding electrolytes to your non-caloric drinks during the fasting time can help to keep you adequately hydrated and keep you able to stick to your fasting rules more easily."
What are the best electrolyte supplements?
There are two main things Alpert looks for in an electrolyte supplement. "One is the proper balance of electrolytes to optimize the absorption," she says. "The second is what's not in it like added sugars, colors, and dyes—when I look for an electrolyte, I want nutrition, not a neon colored artificial beverage."
Here are the best electrolyte supplements worth checking out:
Hydrant Hydrate in Watermelonade ($31.95, drinkhydrant.com): Hydrant's electrolyte supplements are also all based on the World Health Organization's Oral Rehydration Solution, so you know you're getting a product backed by science. Watermelonade strikes the perfect balance between sweet and tart, with the flavor coming from real fruit juice powder and monk fruit extract. They even make blends that boost energy, support your immune system, and aid in sleep.
Cure Hydration in Main Squeeze ($20.99, curehydration.com): Alpert likes Cure because it's made with real ingredients and follows the World Health Organization (WHO) formula for Oral Rehydration Solution (the gold standard for electrolytes). The lemon flavor is refreshing and does a great job of perking up your water without added sugar or artificial flavors.
Ultima Replenisher Broad Spectrum Electrolyte Mix Mocktini Variety Pack ($24.99, ultimareplenisher.com): These cocktail-inspired electrolyte packets, in flavors like Coconut Piña Colada, Appletini, and Peach Bellini, offer a tasty dose of hydration sans added sugar. Pair it with water, a smoothie, herbal tea, or even as a cocktail or mocktail mixer.
Thorne Catalyte ($22, thorne.com): This zesty lemon-lime electrolyte supplement is NSF Certified for Sport to support endurance and recovery. The formula is low in calories and sugar and chock full of essential vitamins and minerals including vitamin C, sodium, calcium, magnesium, and vitamin B12.
Nuun Sport Electrolyte Drink Tablets in Citrus Berry Mix ($25, amazon.com): For a convenient, gym-friendly option, look no further than these electrolyte-packed tablets. Simply drop one into your water bottle, let it dissolve, and enjoy the yummy citrus berry flavor and hydration benefits.
Herhydration Variety Pack ($54, mixhers.com): Pump up the hydration with this electrolyte supplement that comes in delicious flavors like coconut lime, blueberry coconut, and peach mango. It's naturally flavored and colored with organic fruit and stevia and free of artificial dyes and sweeteners.
Liquid I.V. Hydration Multiplier in Acai Berry ($24, amazon.com): With notes of honey and grape, this acai berry electrolyte supplement adds a punch of flavor and hydration to your water. It's made with real ingredients—nothing artificial here—and comes in travel-ready packets for on-the-go use.