WeRunShekou: The Story of a Grassroots Running Community
The city of Shenzhen, China, lies 620 miles — or 23.5 marathons — due south of Wuhan, the epicenter of Covid-19. In January of 2020, the Chinese government began drastic country-wide measures to control and stop the spread of the virus. The regulations, restrictions, and new norms put in place controlled the virus enough so that by May of 2020, my friends and I, international school teachers, could return to our physical classrooms alongside our students. 
As 2020 continued, Covid-19 grew tentacles and began to look like Ursula, The Little Mermaid's Sea Witch. While the virus spread over oceans and wreaked havoc around the world, our daily lives in China returned to normal. Mostly. We returned to sipping coffee at our favorite cafes, continued our fitness routines at the gym, and enjoyed visits to museums. What the athletes in us continued to miss, though, were road races. 
We especially felt the absence of these fun, competitive (if you wanted), community events this past December. As expats unable to travel home for Christmas, we were seeking anything to make us feel connected. When the annual Santa Run was canceled, it was heavy news to our homesick hearts. 
One of the many reflections we may have had in the past year and a half, though, is that when faced with disappointment in an already difficult global context, we can either sit and stay dismayed, or we can rally. It was our friend and badass colleague, Alli Denson, who led the charge and brought us from gloomy to gleeful with the genesis of WeRunShekou, our grassroots, family-friendly, road race (or skip or walk) community.
While the official Santa Run had been called off, as we were living in a nearly Covid-free city, Alli used WeChat, China's everything app, to reach out to any and all runners in the expat community of Shenzhen where we reside. The Reindeer Run brought a small group of us together before school for a festive 5k. The rest of the day we were full of good cheer. Alli decided a holiday tradition must be born to run us right into the spring.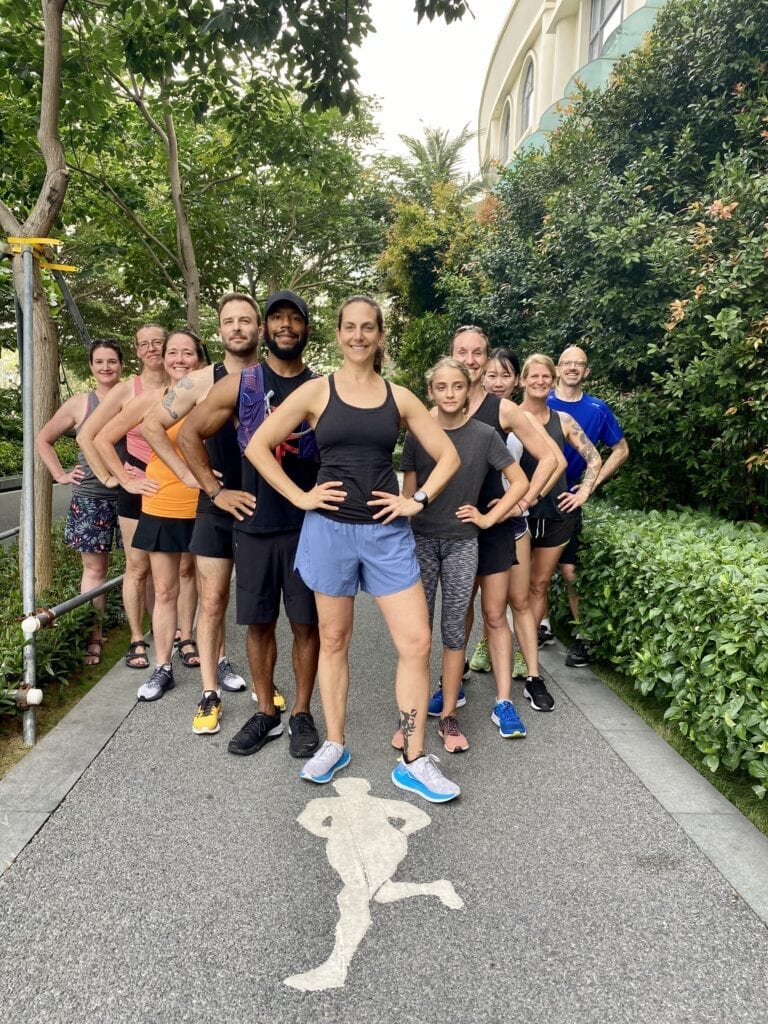 In the months that followed, we ran a Running of the Bulls/Valentine's Day race, a Shamrock Shimmy, an Easter Bunny Hop, a May Madness, and a Summer Sweatfest. At each run, participants could choose between a 5k, 10k, or 15k, and at the Easter Bunny Hop — before the tropical heat hit Shenzhen — Alli added in a 21k to give a former sprinter who had just found her inner distance runner the chance to run a half-marathon. (That would be this girl!!) 
Between the months of December and June, word continued to spread. Our numbers grew to include those outside of our immediate school community. The races that Alli arranged buoyed us throughout the second half of the school year. She prepared water and snacks, and at the end of the races, we would gather and laugh and sometimes move on to brunch together.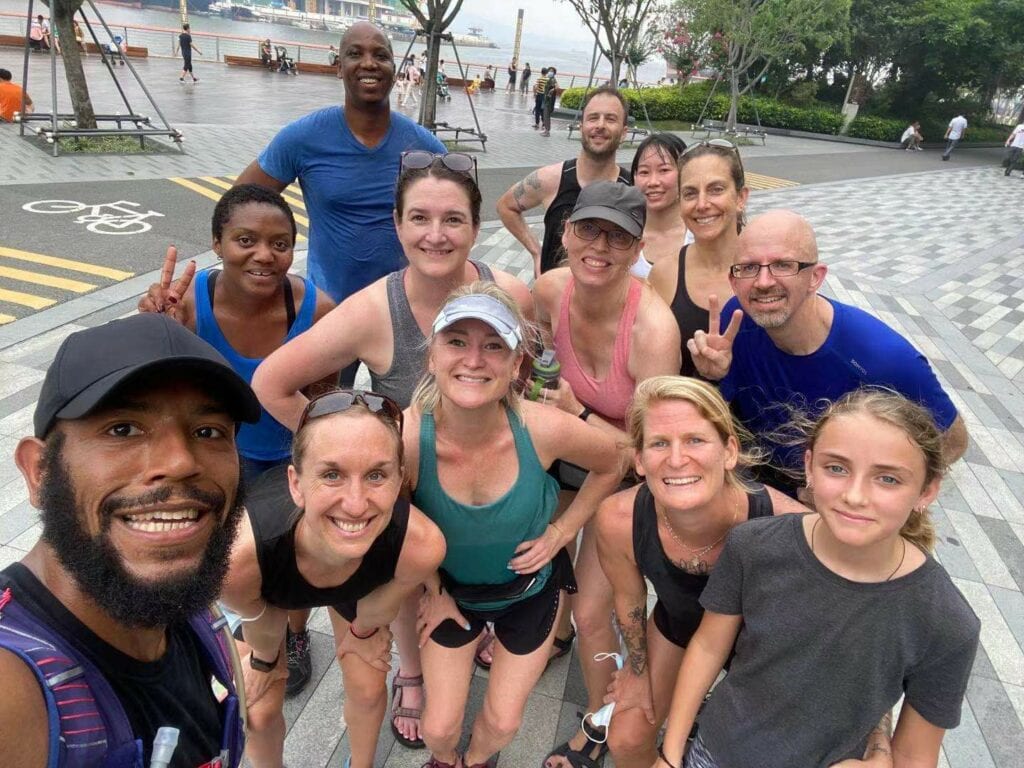 One of Alli's superpowers is to motivate and encourage athletes. As I look back at the last six months, I am so grateful for the way that she supported all of us to get out and #RunShekou. WeRunShekou was a reminder that it's the million little things, the thousands of little steps that you take together, that lace community members together. 
What are your community building superpowers, readers? How do you think you might use them today to bridge the gaps and create joy?