#TrainersConnect 3/23: Lesson Planning with Class Choreography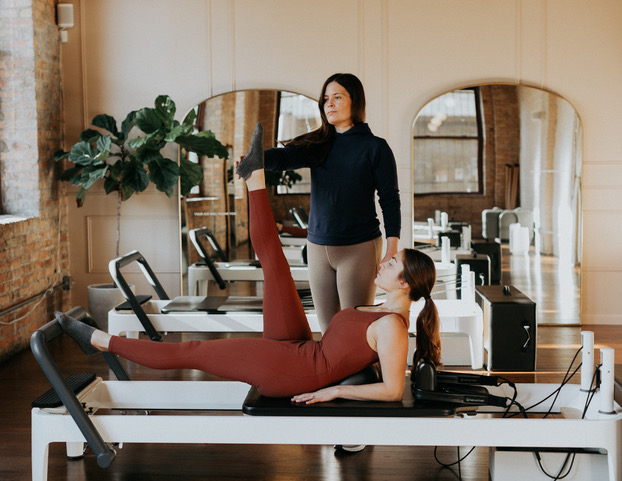 Get your ticket to #TrainersConnect on 3/23 right here.
Ever get stuck putting together classes or need some inspiration? This #TrainersConnect is for you! Class planning takes a lot of time so why not get some extra help and guidance from our friends at Class Choreography?
Class Choreography is the online resource for reformer Pilates classes to teach! Every Wednesday they drop a new video of a full class summarized in under 15 minutes plus notes for you to reference while you teach. Their platform is built by Pilates instructors for Pilates instructors, so they keep it efficient and keep it interesting! Take back your Sunday's and don't freak out about class planning, they are here to help!
On Tuesday, March 23rd for this month's #TrainersConnect, we will be joined by Class Choreography's co-founders Olivia Lurie and Page Barker. In this session, we will move our bodies through a reformer-inspired workout on the mat followed by a class planning workshop. Their goal is to find ways to reduce the time you spend on class planning with still the same amount of thought and fun. Let's work smarter not harder together!
As a thank you for joining this workshop, Class Choreography is offering a free month trial of their platform for all you Pilates instructors! That's an extra three weeks of fresh classes to teach at your studios 🙂 We hope to see you then!
#TrainersConnect Workshops are free for all attendees. We'll host the event in a private Zoom room. If you don't have Zoom, you can download it here!
Details for #TrainersConnect
What: A virtual (free!) #TrainersConnect
When: Tuesday, March 23, 1 pm Central
Where: Zoom link will be provided in the reminder email.
What you need: A place to move your body and a notebook and pen to take notes
Where do I snag a ticket? Right here!