#TrainersConnect 1/27: Breathing & Visioning for Body and Mind Optimization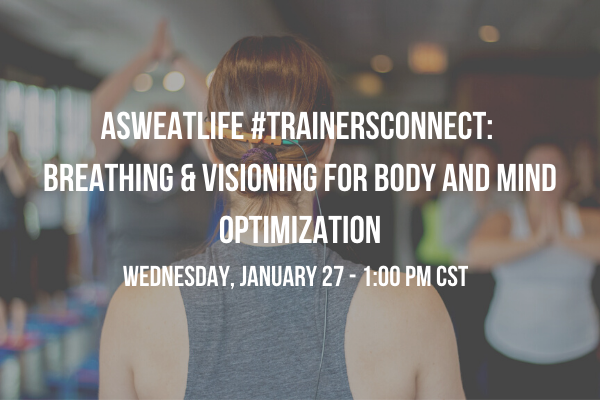 Get your ticket to #TrainersConnect on 1/27 right here.
Continuing education, understanding the newest science and trying new techniques are a part of a trainer's job. We need to keep up with the latest research, test and trial, and figure out how to best serve our clients that look to us for answers. In this month's #TrainersConnect, we are bringing in two experts to talk about two separate (but connected) topics to expand how you move your body and your mind.
Topic 1: Using your breathe to optimize your performance. You have most likely tried out variations of different breathing techniques during your workouts. Stephan Alheim will introduce (or maybe re-introduce) the breathing technique taught by instructors at Oxygen Advantage – a method that has been shown to increase oxygen delivery to every part of your body enhancing physical performance.
Topic 2: As trainers, we are really good at moving our bodies. We know the why, the how and the what around strengthening our muscles. But what about the powerful organ that controls everything? In walks your brain coach, Darrell Jones. Not only do we need to train our body, but we also need to work out our mind. Darrell Jones started Soul Gym to focus on just that. Do you have a workout routine for your mind? We feel 2021 goals coming in strong on this one.
On Wednesday, January 27th, you will hear from Stephan and Darrell as they take you through their own techniques to optimize your physical and mental workouts.
Learn more about the experts: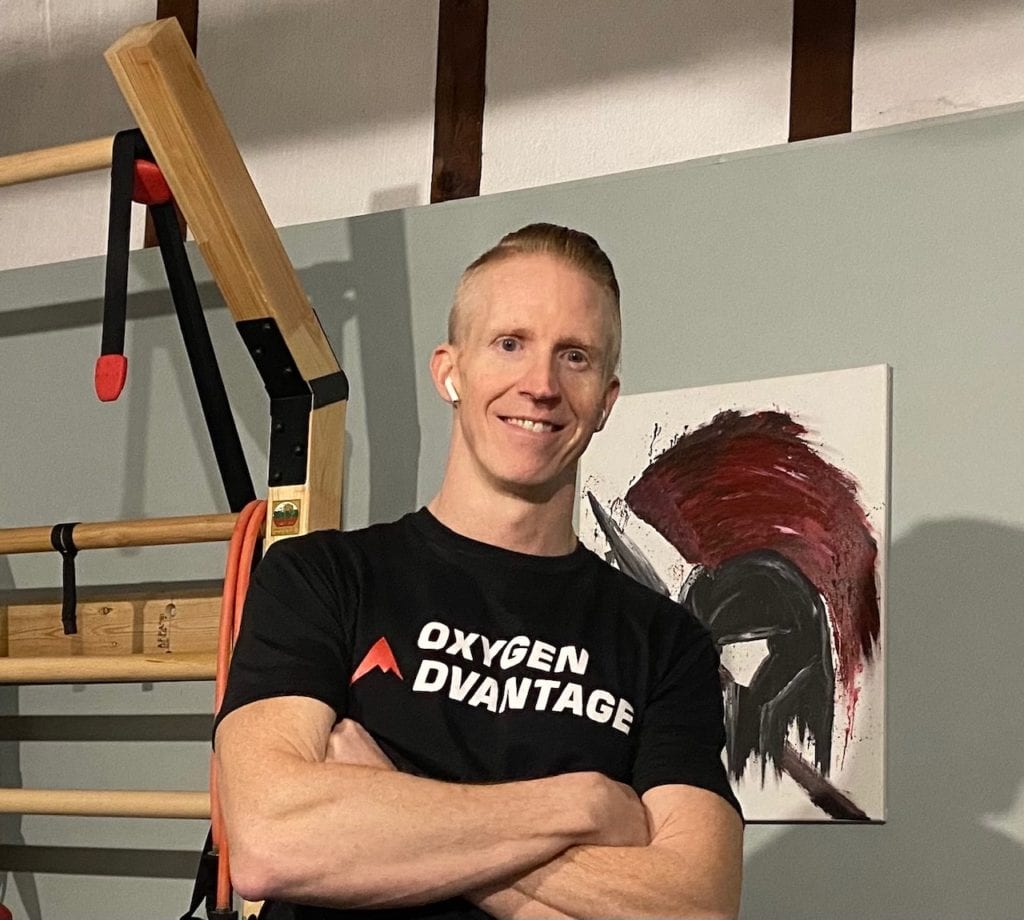 Stephan Alheim is a health coach in the Chicagoland area. He helps his clients with the TA4 (TrainerAlheim) System: strength, mobility, breathing, and good nutrition habits. Everyone should have a good base level of strength to match their goals, along with knowing how to do exercises properly with optimal form. The more mobility or range of motion you have in your joints (with the strength to control that range) the less chance of injury you have and more power output you can generate.
Breathing is often overlooked and it's unfortunate, the benefits to training better breathing are wide, from delivering more oxygen to your tissues, reducing stress, sleeping better, training respiratory muscles for a better working core, to increasing performance, even in high level athletes. Lastly, you need to back it all up with good nutrition habits to support your body and your goals. Visit TrainerAlheim.com to learn more.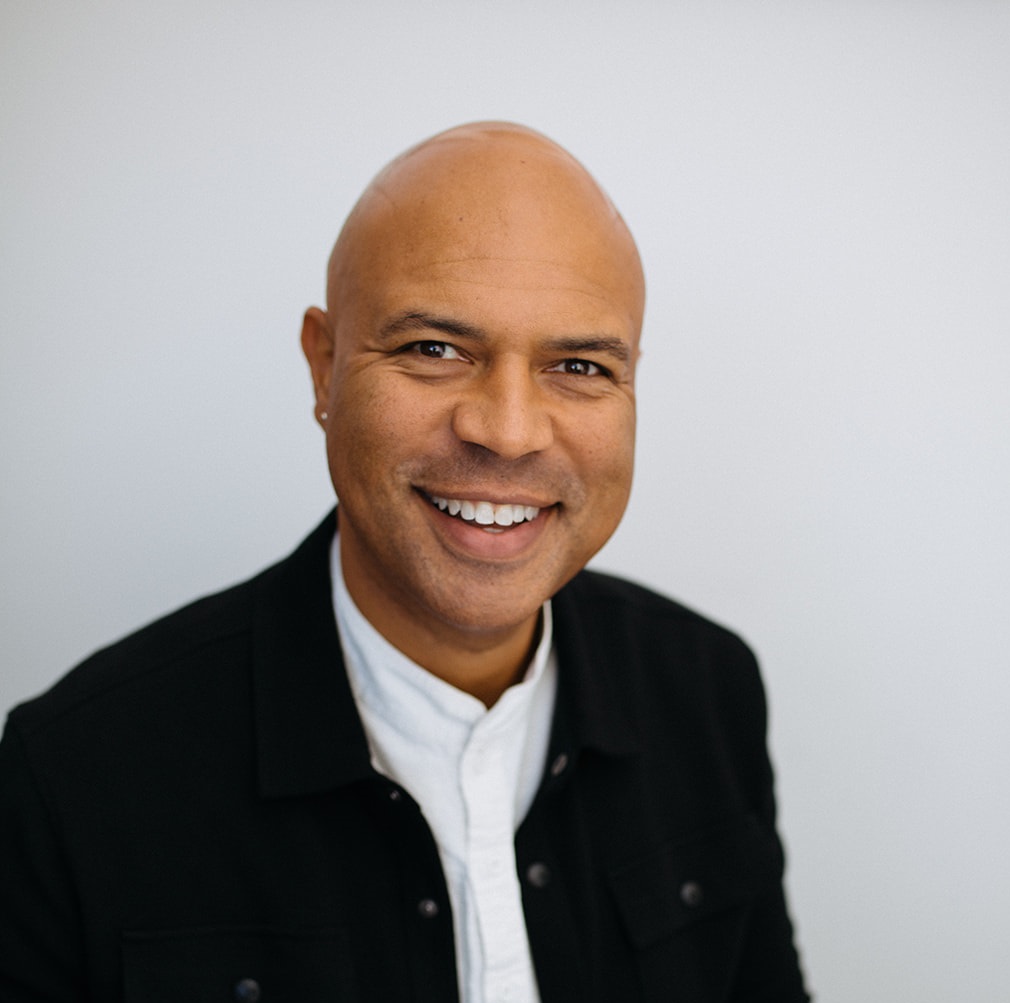 Rev. Darrell Jones is a spiritual director and teacher who provides loving, nurturing and transformative one on one coaching and group learning experiences. In 2008 Darrell was licensed as a spiritual practitioner and in 2012 was licensed as a minister by the Centers for Spiritual Living. Overall, Rev. Darrell brings over 15 years of study and practice to his work. Darrell offers his services not only to the individual but also to groups and organizations through workshops, classes and speaking engagements. In 2015, Rev. Darrell officially launched his own online spiritual community named Soul Gym.
Soul Gym connected with people around world with its virtual weekly meetings embracing the practices of meditation, prayer and study. In late 2016 an opportunity come along for Rev. Darrell to help launch a secular meditation studio in Chicago named Chill. Chill the studio eventually became Chill Anywhere the app and website, helping people live less stressed more mindful lives through guided mindful meditation classes both live and on demand. Darrell continues to work with Chill and has plans to publish his first book in 2021.
#TrainersConnect Workshops are free for all attendees. We'll host the event in a private Zoom room. If you don't have Zoom, you can download it here!
Details for #TrainersConnect
What: A virtual (free!) #TrainersConnect
When: Wednesday, January 27, 1 pm Central
Where: Zoom link will be provided in the reminder email.
What you need: Any questions you have!
Where do I snag a ticket? Right here!