Treadmill-Based Classes: Revolutionizing the Oldest Piece of Cardio Equipment for New Business
While treadmills have always been a staple at the gym and a small part of various exercise classes and concepts, the oldest piece of cardio equipment is taking a front seat in the newest wave of boutique fitness. Over the years, we've seen the rise of spinning, rowing, and all sorts of other boutique fitness crazes, but consumers are starting to realize that one of the world's oldest forms of exercise – running – can be every bit as fun and rewarding.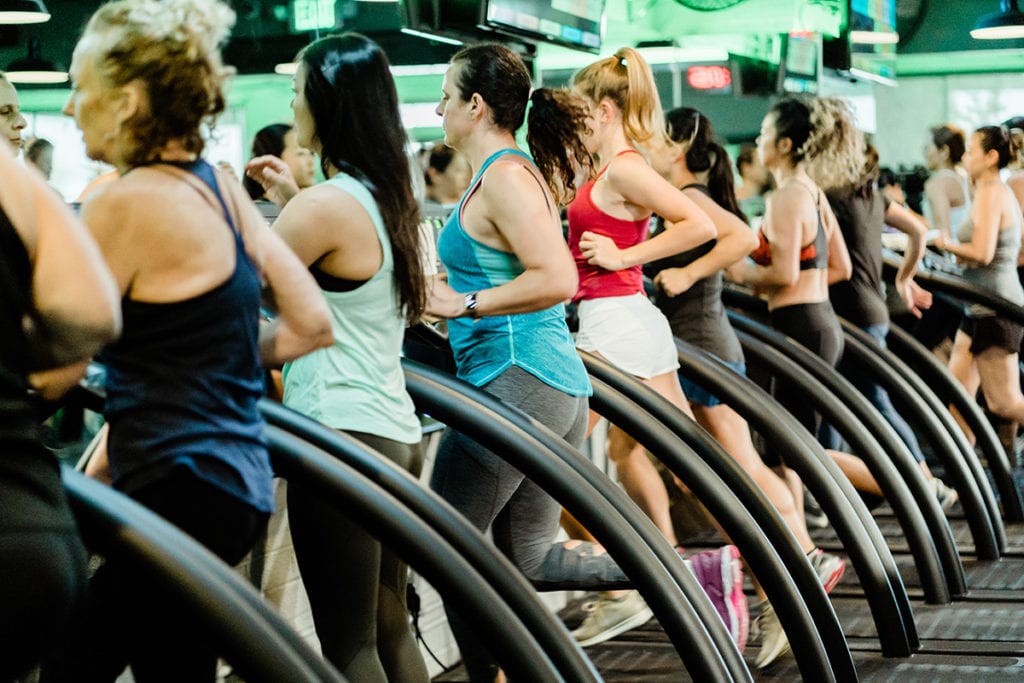 Why treadmill-based classes are popular right now
It seems strange that all of a sudden the popularity of treadmill-based classes has skyrocketed, but when you look closely, it's no mystery. Many skeptics probably wonder, "Why would I take a treadmill class when I can run outside or do my own treadmill workout at home?" The workout is really just a small aspect of the bigger picture. Boutique treadmill studios are taking running to new heights with an unmatched sense of community, inclusivity and safety along with state-of-the-art equipment and technology.
Those who think people will always prefer an outdoor run or walk when the weather is 70 degrees and perfectly sunny are wrong. There are a lot of barriers that prevent individuals from taking their activity outside beyond weather, including where and how long to run, traffic, and particularly for women, a fear of harassment. Even if you join a run club to combat these issues, not everyone starts and finishes together because of all the varying fitness levels in the group.
The rapid increase in popularity of treadmill-based fitness classes is a response to these factors. As a testament, even a climate as perfect and sunny as Pasadena, California's couldn't diminish the success of STRIDE's first studio.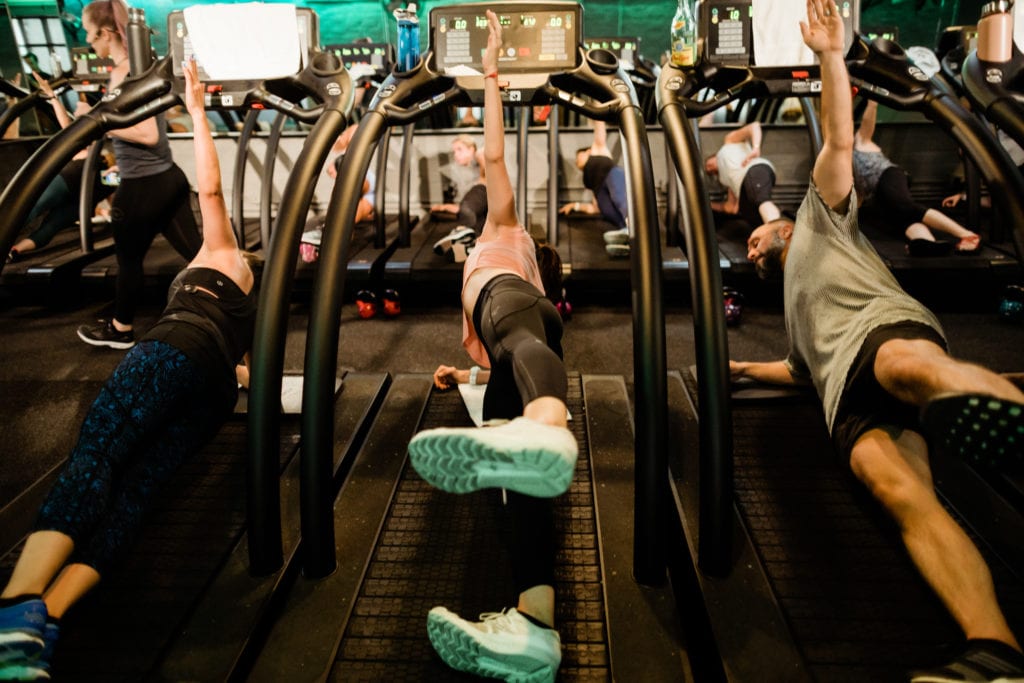 How certified coaches elevate treadmill-based classes
On top of that, treadmill studios give runners the type of workout they crave with the added benefit of certified coaches and first-rate equipment, which can help make running and walking not as hard on their bodies. Running and walking may be an innate movement for humans, but instructors can always find ways for clients to do it more efficiently and safely.
Outside, rock-hard and uneven surfaces can have negative effects on muscles, joints and gait, so the controllable terrain of a treadmill allows fitness enthusiasts to focus on getting in the best sweat possible. Revolutionary advances in exercise technology, such as the vulcanized rubber slats of Woodway treadmills, and the alternation of cardio and strength intervals, also reduce the constant high impact of running and the risk of injury.
Last but not least, indoor running and walking studios elevate the customer experience with heart-pumping playlists, mood lighting, and tools to gage output like leaderboards and heart rate monitors. Many studios, including STRIDE, also have an app to make booking classes easy, create accountability and track fitness progress.
Someone who has been resistant to running on the treadmill because they think it's boring to stare at a wall for an hour often changes their mind when they finally decide to try a class. Shortly thereafter, they're coming to multiple classes a week, addicted to the party-like atmosphere, sense of community, and knowing that they can truly leave all of their worries at the door. It's a similar recipe to the one that helped indoor cycling explode a decade ago, but instead, driven by the most universal form of physical activity – running and walking.