Are Air Purifiers the New Trend for 2020?
The millennial generation is no doubt a health conscious one. They are not only conscious about the food they consume, but also the products they put in their body and making shifts to a more nontoxic home.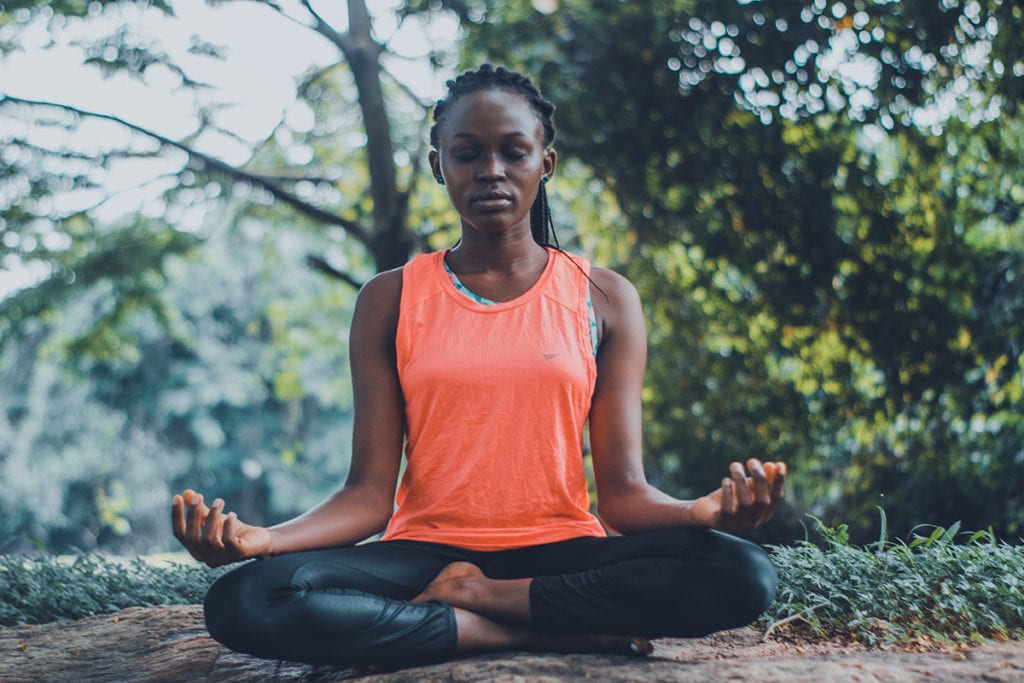 This includes adding air purifiers to their homes, and for good reason. According to the Environmental Protection Agency (EPA), Americans spend approximately 90 percent of their time indoors; meanwhile, air pollution can be up to five times higher indoors than outdoors. EEK! Common offenders of indoor air pollution includes cleaning supplies, paints, insecticides, building materials, mold, radon, pet dander, tobacco, cooking appliances, and fireplaces just to name a few.
This is exactly why air purifiers are becoming a huge wellness trend in 2020. In fact according to a recent study, the trend is very evident because the US market for air purifiers is expected to reach over $6 billion by 2023. (I feel like you should drop what you are doing right now and go invent an air purifier! That market is space is huge!).
How do air purifiers work?
Many air purifiers are able to remove pollutants from the air using a filtration system. Similar to a fan, HVAC explains how the system pulls air in your home through a "series of filter that remove harmful airborne particles such as pollen, dust and bacteria. The air purifier then circulates the purified air back into the room."
What kind of air purifier should I get?
Some of the popular brands on the market right now include Molekule (ranges from $399 to $799), Honeywell (under $300), and the RabbitAir (ranging from $369 to $549). And while all of these have impressive features and reviews, it is really important to look at the specifications of each product based on your needs.
RabbitAir is known to be ultra quiet which is great for a bedroom. Molekule uses PECO technology that destroys pollutants which is super effective and it also covers 600 square feet which is good for large rooms. And lastly, the Honeywell is known to be super cost effective because air purifiers can cost anywhere from $300 to $2,000. Which doesn't exactly end up being budget friendly, especially if you have to purchase multiple products for multiples rooms in your house.
The budget-friendly air purifier: houseplants
But maybe you don't need that fancy $2k air purifier. NASA performed a controlled experiment to see if plants can actually get the same job done. They examined which plants were effective at removing common indoor air pollutants. Some of the winning champions of removing air pollutants included the Flamingo Lilies and Devil's Ivy ,which both will filter formaldehyde, toluene and ammonia out of your home (but they are toxic to pets, so be mindful of that).
Erin Marino, over at The Sill, agrees plants can certainly help the air quality within your home.
"Plants are natural air purifiers, but you won't find them having a significant impact on your indoor air pollution unless your space is filled to the brim with them, like a forest would be outside. That being said, they certainty won't increase the toxins in the air, and they can provide many more benefits than just air filtration… Some of our favorite plants that have a spot on NASA's top ten air-purifying plants list (and The Sill's top ten joy-producing plants list) are the Snake Plant, Marble Pothos, Rubber Tree Plant, and Bird's Nest Fern."
Are you convinced yet? Are you hopping on this trend for 2020? I already have my eye on a Molekule Air for all of our bedrooms!