8 Skorts to Add to Your Summer Wardrobe
Skorts are the mullets of athleisure, and I mean that as a compliment. From the front, it's all "professional time." But underneath, it's "woohoo, I'm wearing shorts, jokes on you!"
If skorts were running for office, their tagline would be, "We put the fun in functional." Sounds more effective than some politicians we currently have in office, amiright? 
What happens when a yellow skirt and a blue pair of shorts fall in love? Duh, an itty-bitty green skort. 
Okay, enough of the skort standup routine. If you've made it this far without rolling your eyes too hard, you deserve to be rewarded with the following list of skorts we're loving.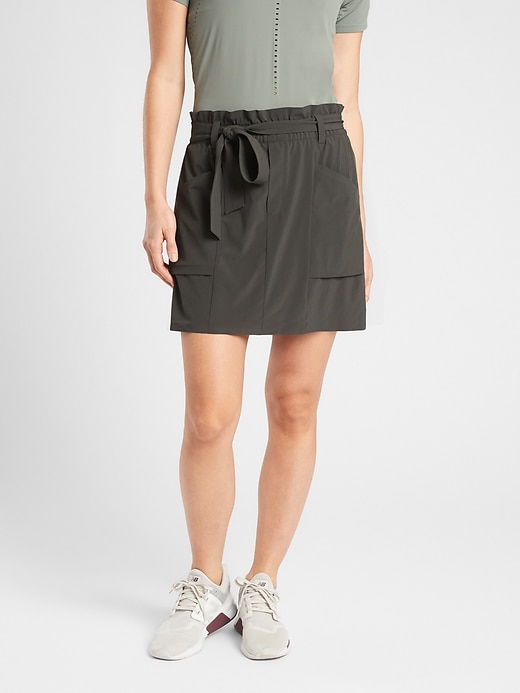 Pockets? Check. Sassy tie belt? Check. Wrinkle-resistant? Check. Yes, the Skyline Skort from Athleta has it all, including an extra "feel good" bonus: the fabric is made from recycled plastic bottles. 
Take this Court Skort from Outdoor Voices to the court … or toss your tennis racquet and march this skort right up the street to brunch, the beach, or the nearest bike rental kiosk. Good luck choosing among vibrant color combinations like flamingo/rose and hunter/slate.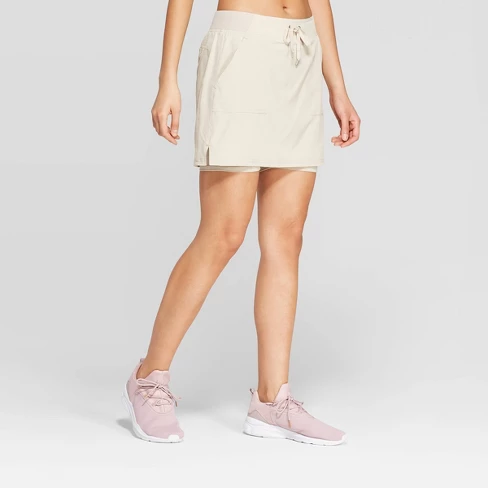 You know skorts are happening if you can find them at Target. With 115 five-star reviews as of this writing and a refreshingly low price point ($24.99), the Woven Skort from C9 Champion is a winner. Reviewers say this skort is "lightweight and comfortable," "flattering," "super cute with anything," and "better than wearing just shorts." 
The Double Take Skort from Title 9 is faaancy! A laser-cut pattern gives a lacy look to this black-and-white number, but it also sneakily increases breathability.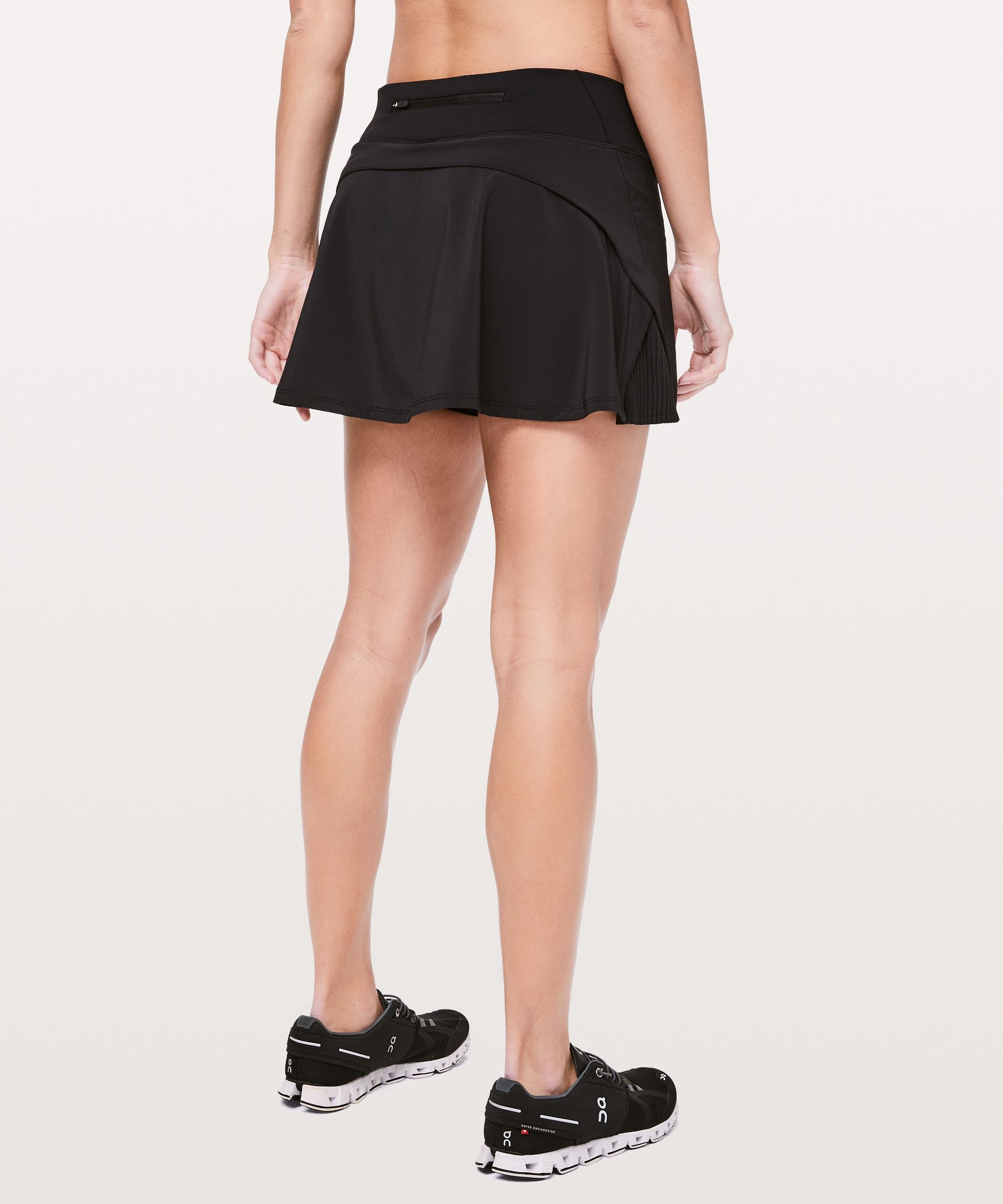 Don't be fooled by the skirt moniker in the name. This stylish little number has bike shorts tucked underneath a skirt that's tight in the front, flippy in the back. A sleek phone pocket in the shorts and zipper pocket in the skirt amps up its versatility.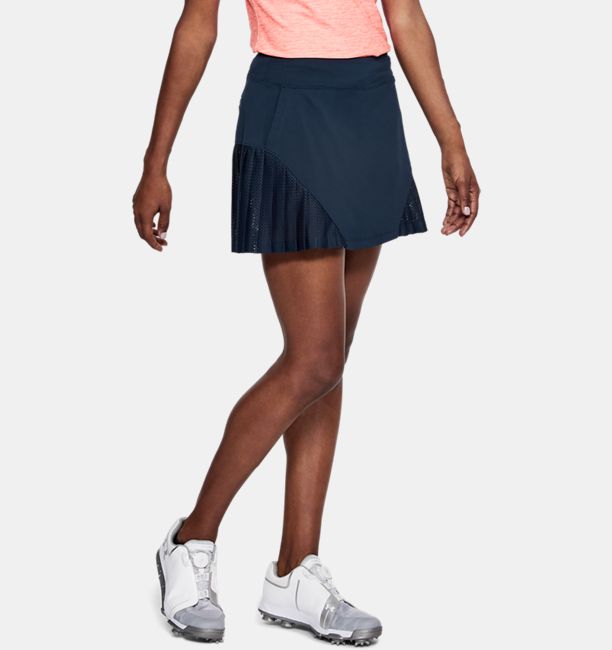 Stay cool, both literally and figuratively, in the UA Links Knit Mesh Skort from Under Armour. Mesh panels add visual interest to this classy garment, while a wide waistband and 4-way stretch construction keeps things comfortable.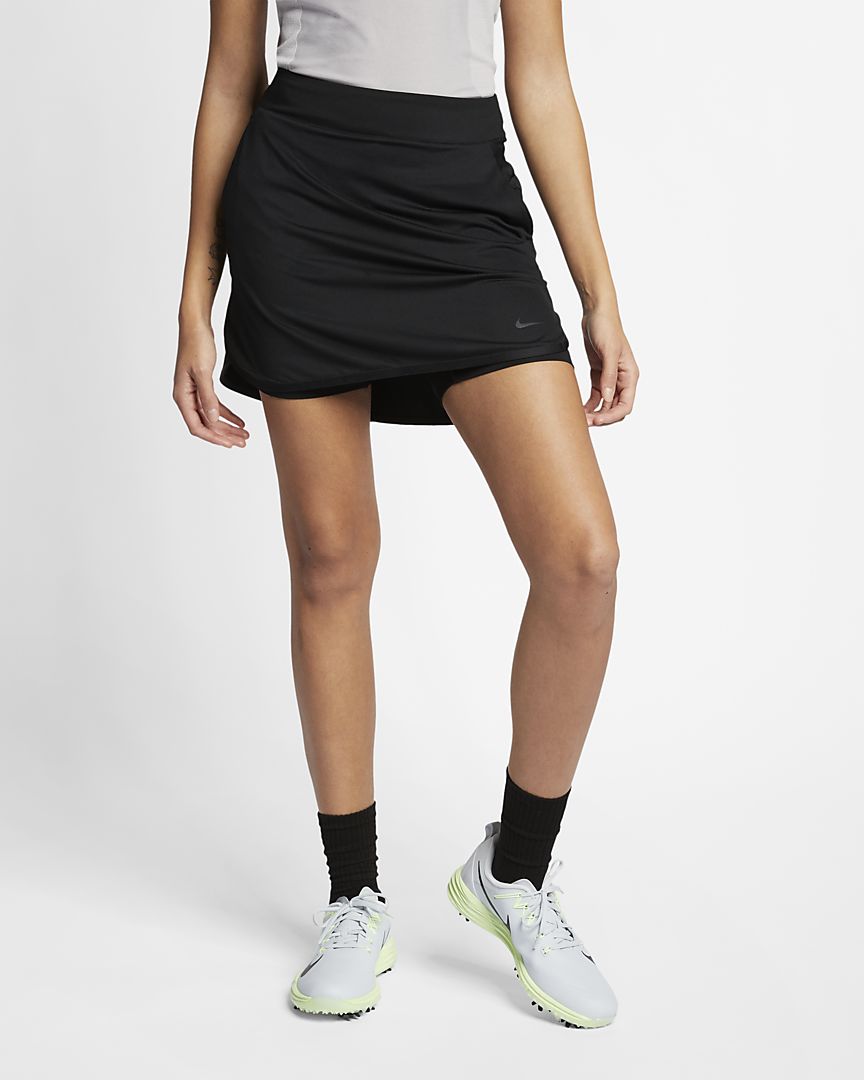 Feel free to sweat in Nike's Golf Skirt, made from wicking Dri-FIT fabric. The shorts stay mostly hidden thanks in part to a longer hemline in the back. 
For dressier occasions when you wish you were wearing shorts, try the Colorblocked Skort from Adidas. You'll look put-together and professional, but should a "superhero moment" arrive (an urgent need to sprint, jump, or chase down a bad guy), you'll be ready.  
Let us know!
Did this post help you get closer to achieving one of your goals?