How to Tone Down Your Coffee Addiction in the Winter
When it comes to that daily cup of java (okay, maybe two or three cups), it's hard to consider saying goodbye. I mean, that hit of caffeine comes in handy on slow, chilly days, and a warm cup is especially comforting in the wintertime.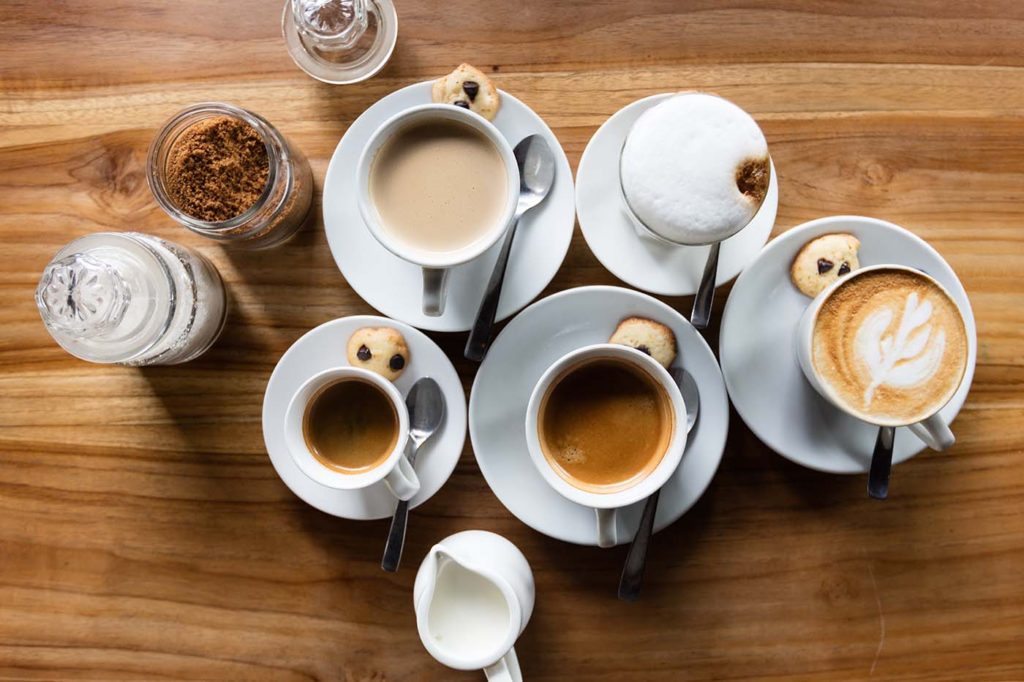 However, sometimes drinking excess coffee can have side effects, like jitteriness and disruption of sleep, says Kelly Jones MS, RD, CSSD, LDN. How much is "too much" varies from person to person, she says, but in general you don't need more than 6 mg/kg dosage (400 mg for a 150 lb person), and you will probably get the increase in mental sharpness and performance with half the amount.
So, it might be worth scaling back when energy drains and finding other sips to choose or using little hacks that can revitalize you without forcing you to pour another cup. Try these tips for cooling it down on your cup of joe.
Swap Your Sips
Ditch coffee for something else, like green tea, an herbal tea, or even some plain water with fresh fruit. When you're drinking coffee, yes you want that caffeine boost and it tastes awesome, but you're also thirsty! So, consider using another beverage to quench your thirst that has less caffeine or no caffeine at all. You'll still get some energy just by avoiding dehydration.
Cut Yourself Off
Make a new resolution for a coffee limit each day, and make sure you don't go over. For instance, say you won't have more than two cups a day, one in the morning and one in the afternoon. Or, if you're feeling ambitious, stop it at one. Setting a simple goal and counting your cups can help you cut back more effectively.
Buy a Pricey Cup
Let's be real, if you're drinking free coffee at work or you're making a huge pot at home, you're going to drink one after the next. Yet if you go to a coffee shop to buy your coffee, consider the price tag! Those coffee drinks can add up. As a way to budget after the holidays, which I am sure is a topic on everyone's minds, limit yourself to one coffee drink a day to save cash and reduce caffeine intake.
Find Another Way to Perk Up
Exercise? Peppermint gum? A chat with a friend? Find new ways to revitalize yourself and get that perk elsewhere. When it comes down to it, you're looking for more stamina, so think about what can invigorate you before reaching for coffee. If that doesn't satisfy you, consider another cup or a half of one or re-evaluate your coffee-cutting plan.
Let us know!
Did this post help you get closer to achieving one of your goals?