The 4 Best Winter Smoothies
Smoothies are great for post-workout recovery, morning meals, and lighter snacks, but many are often seen as being refreshing, summery drinks. Yet there are actually tons of ways to make a wintry smoothie that's comforting and thick, and that perfectly resembles the holiday season in a glass.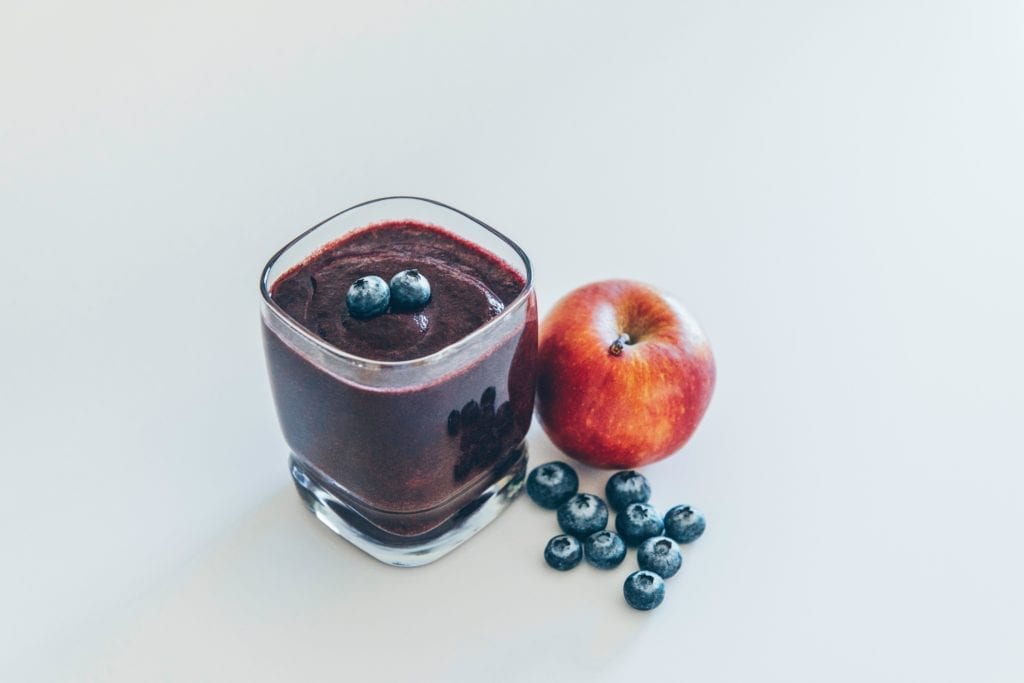 And beyond relishing in winter's signature spices, you might also want to try a detox smoothie—especially after you've made it past the New Year and all of the festivities of the last two months. Here, a green smoothie might do the trick.
If you're looking for a delicious smoothie that's packed with all the flavors of the wintertime, try one of our picks for best winter smoothies this week!
Mint Chocolate Chip Smoothie
Who doesn't love the taste of peppermint sticks in a beverage? This chocolate, minty smoothie by The Toasted Pine Nut screams holidays, and it's the best way to fill up on something decadent and rich, while still staying healthy. Make it for an easy morning sip or to satisfy a sweet craving.
Vegan Detox Green Monster Smoothie
After the holidays you're probably in need of a detox. Between the parties, booze, and classic festive treats, a green smoothie with purifying ingredients might be the best thing you can put in your body. This vegan smoothie by Ambitious Kitchen has a lot of nutrients, fiber, potassium, and vitamins from the leafy greens, banana, and cucumber. It'll help you re-set ASAP.
Pumpkin Pie Protein Smoothie
Thanksgiving has passed, but pumpkin is still popular for the next few months! Add some pumpkin spice flavor to your next post-workout shake with this protein smoothie by The Real Food Dietitians. Play with cinnamon, maple syrup, and vanilla for extra flavor. And if you're feeling adventurous — throw some spinach in for an iron and fiber boost.
Purple Smoothie—Dairy Free Cabbage Smoothie
The purple color isn't coming from grapes here, but rather red cabbage. Red cabbage is in season for the winter, so it's the perfect opportunity to try out this smoothie by Sweet As Honey. Cabbage has a ton of fiber and nutrients, and it's very low in calories. When paired with blueberries and banana, it makes for a tasty breakfast beverage or snack.