These Adaptogens Can Help Manage Your Stress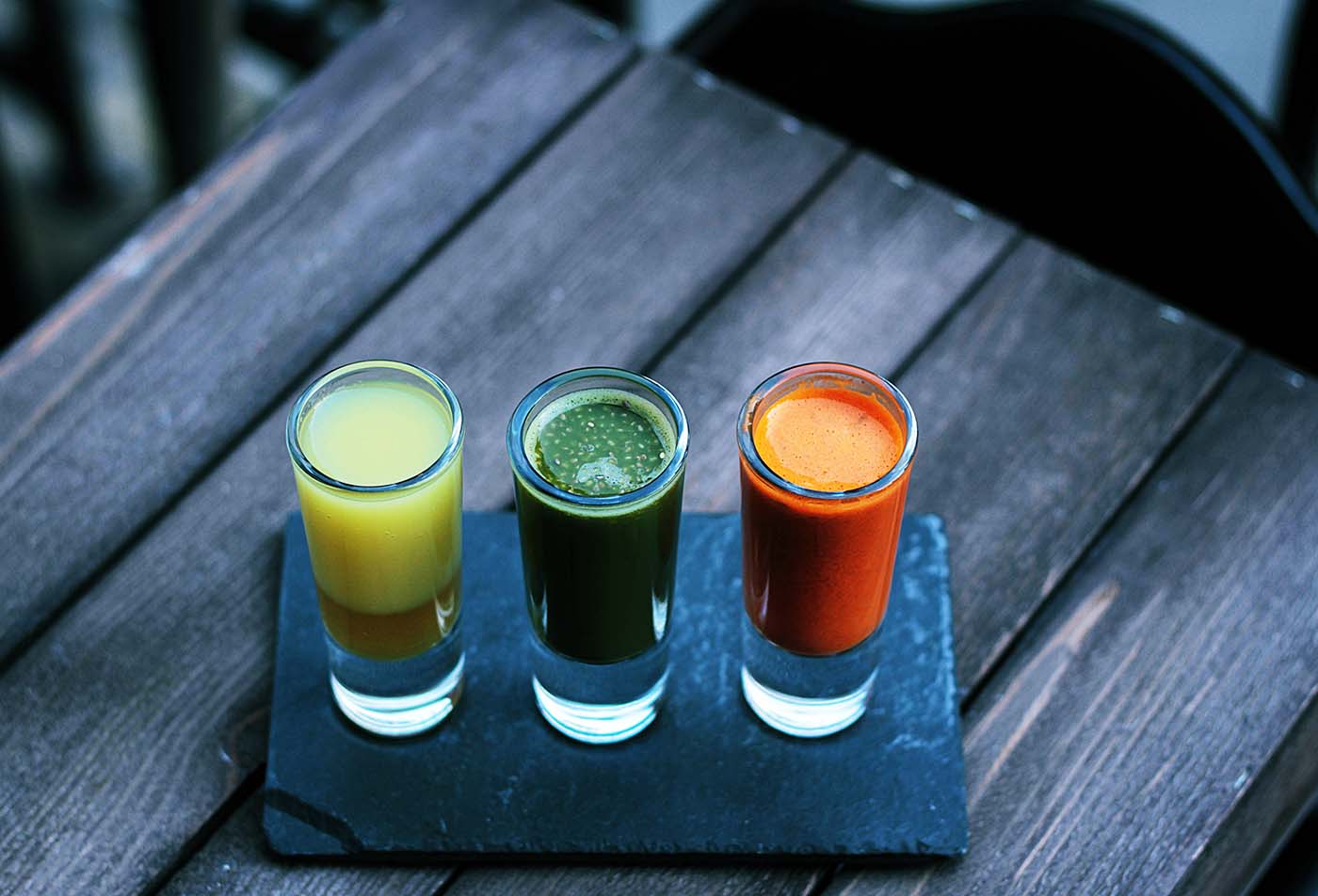 For those not yet acclimated, adaptogens are one of the buzziest health terms of 2017. Named for their ability to help the body adapt to everyday stressors by keeping hormones in balance, the ancient herbs have been used in Ayurvedic and Chinese medicine for centuries.
But in recent years they've become increasingly mainstream, even soaring in popularity since we published our first primer in June. Now, says Dr. Amy E. Chadwick, ND, who practices at the Soaring Crane Clinic in San Diego's Four Moons Spa, "many of the adaptogens and super foods are readily available in grocery stores and natural markets." Even cafes. Wellness seekers can sip the Restored Adrenal Latté (with ashwaganda, cordyceps and gynostemma tea) at Los Angeles' Café Gratitude an Adapoten Latte at Rasa Juice Café in Sante Fe or choose from a list of adaptogenic brews at select Pressed Juicery locations.
One reason for their prevalence, says Chadwick, they're effective. Each time your body encounters a potential stressor — whether that's a new job, a big move or just a change in season — your endocrine system responds with "a hormonal cascade of activity," she explains, "that allows the cells, tissues and organs of the body to respond appropriately" ensuring your body resists illness and infections and returns to a state of balance. And adaptogens provide a useful boost, she says, "assisting in a healthy and appropriate stress response." (A 2009 study even determined that "based on their efficacy in clinical studies, adaptogens can be defined as a pharmacological group.")
Ready to, um, adapt to a new routine? Chadwick recommends consulting with a naturopathic or functional doctor, herbal practitioner, Chinese medicine doctor or Ayurvedic medicine provider about what to try. But generally the herbs can be taken daily, either as a capsule, a liquid or blended into a drink, and should be rotated out every few months. And while it can take up to four weeks of use "to see a shift in stress response, energy, sleep and mood," says Chadwick, "some people will notice an immediate difference." She shares her top picks.
Ginseng
By stimulating the adrenal glands "to work more efficiently," says Chadwick, this plant is "very useful in improving stress tolerance, reducing fatigue, and can be used to support immune function in acute and chronic infections." One caveat: it can interfere with anti-hypertensive medication, so if you're on blood pressure meds, consult with your doctor before use.
Ashwaganda
Along with keeping your levels of cortisol (i.e. your body's stress hormone) in check, says Chadwick, "Ashwaganda can also slightly improve thyroid activity."
Holy basil
Consider this one a stress-stopper. Says Chadwick, "It can help reduce an over-active adrenal and cortisol response to stress which in turn may help with mental clarity and mood."
Astragalus root
Often combined with ginseng, this energy- and immune-booster is a good choice for chilly fall temps. "It has an affinity for the lungs," says Chadwick, "and can be useful during cold and flu season."
Cordyceps
Along with other mushroom species, this herb helps improve and optimize adrenal activity and the stress response, says the pro, "especially in depleted states."
Rhodiola
This herb may slightly increase serotonin activity, says Chadwick, "therefore improving mood and memory." And thanks to anti-oxidant properties, "it's very useful for rebuilding energy after an infection or when feeling depleted."
Licorice root
By delaying the breakdown of cortisol in the liver, it helps the hormone more efficiently manage adaptation. Chadwick advises taking it in the morning "when cortisol levels are ideally at their highest," but skipping it if you're prone to high blood pressure, as it may elevate it further.
Schizandra
A more general tonic, says the expert, "it supports a healthy stress response and immune response, therefore supporting healthy memory, mood and performance."