How to Push Past a Running Injury
You can't run away from it. That nagging pain in your shin, hip or — more often than not — knee that suggests something just isn't right. Yes, it can be crushing to get injured midway through training after spending weeks and weeks logging 20-milers and rising for pre-dawn runs.
But it doesn't mean there's not a finisher's medal in your future, insists Laura Goldberg, M.D., an associate staff research investigator in the Department of Orthopaedic Sports Medicine at Cleveland Clinic Lorain. "Studies show our cardiovascular fitness really doesn't change for two weeks," explains Goldberg. "So if you miss 10 days of training, most of the time you can get right back where you were before you took a break."
She and two other pros share how to get back on track.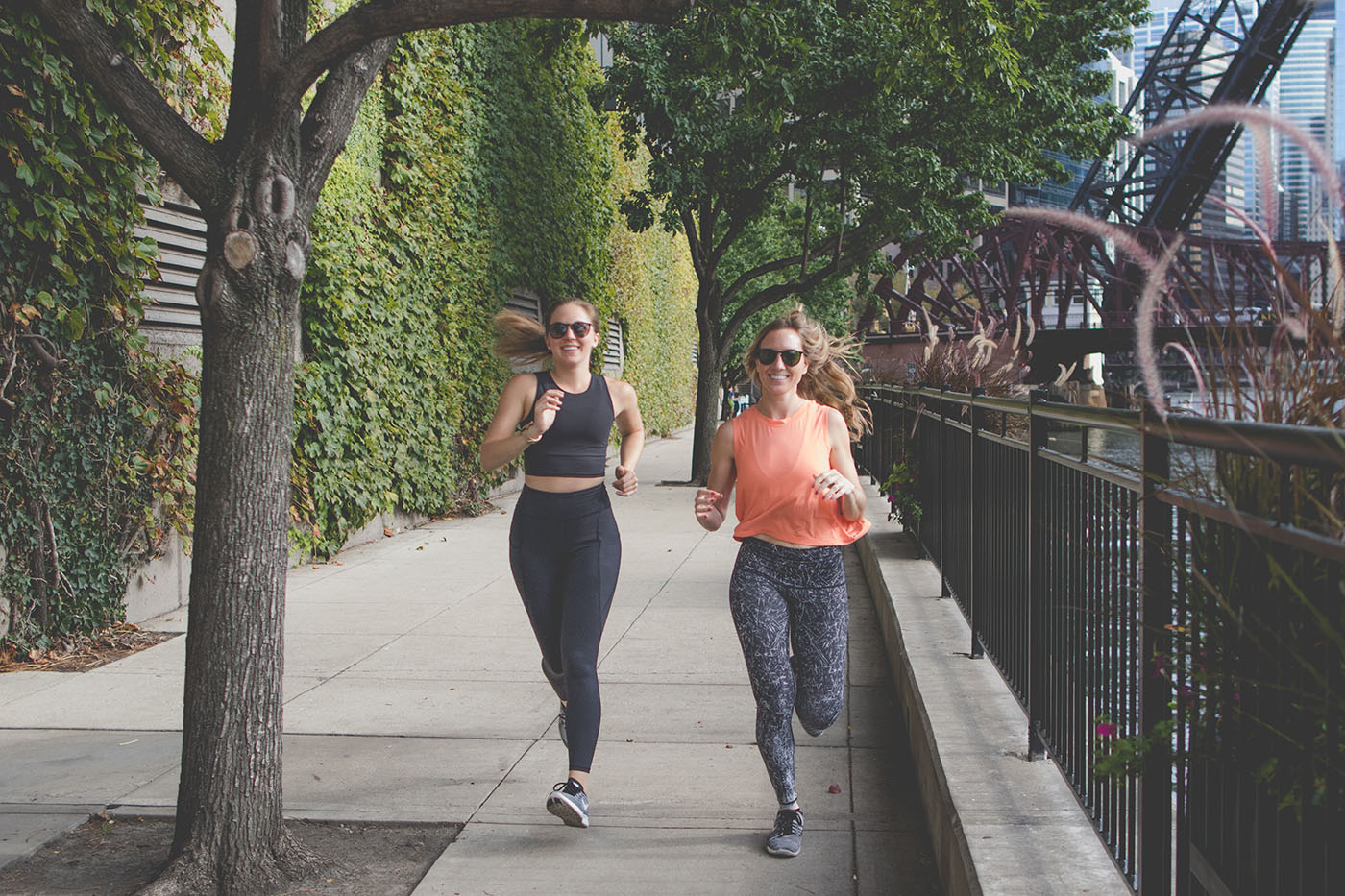 Back off.
At the first twinge, it's smart to rest, says Goldberg. "With marathon training, people freak out if they miss a day, but skipping a day here or there can be helpful." If you're feeling pain in a specific area after a hard workout, she suggests skipping your recovery run in favor of cross training (think: pool running, an elliptical or even some yoga).
Know when it's time to see a pro.
If the pain persists for more than a couple of days — or it's so intense you can't even walk without limping — get thee to a doctor. Goldberg suggests erring on the side of making an appointment too quickly: "It bums me out when someone comes in after two weeks of limping and I think, 'Oh, if I had given you a boot and shut you down two weeks ago, you'd probably be fine now.'"
Your best picks are a board-certified sports medicine doctor, sports chiropractor or physical therapist, who can not only diagnose the issue, but also start you on a rehab program "immediately," says physical therapist Eric Oliver.
Identify the issue.
As important as diagnosing the ailment — some of the more common ones include runner's knee, shin splints, IT band issues and stress fractures — "is identifying the underlying dysfunction," says Oliver, founder of Cincinnati-based Beyond Exercise, a physical therapy and athlete performance center. The problem, he says, can usually be attributed to overtraining, running too fast, poor mechanics or just strength issues in your butt, legs, core or hips. Agrees Goldberg, "Most of the time it's from muscle imbalance or some tightness that occurred that was there but you ran through it."
Cross-train thoughtfully.
That being said, you can run on some injuries. With ailments such as runner's knee, Achilles tendonitis or plantar fasciitis, you don't necessarily have to shut it down, says Goldberg.
"If it's mild and you're not having significant increase in pain while running, then that's something you could do your more intense runs on," says the pro. "But all of your recovery and easy miles, you want to do cross-training."
Can't run without pain? Commit fully to cross-training until you've healed. Pool running, biking, or high intensity interval training with burpees, squats and lunges are all good options, says Goldberg, while Oliver favors cardio that most closely resembles running. If you have access to an AlterG anti-gravity treadmill or even an elliptical, he says, "They can allow you to train your aerobic and anaerobic system without placing stress on your injury." But if even those options leave you aching, says Oliver, "then absolute rest is prescribed until you can move without pain."
Attack inflammation.
To treat any injury, you have to address the resulting inflammation using ice, hot-and-cold contrast baths or round-the-clock anti-inflammatories such as Advil, Aleve or Naprosyn for up to two weeks. However, cautions Goldberg, don't use the reduced pain as a reason to go running: "If you're having to take mediation all the time because it hurts so much, you really should be cross-training."
Squash the urge to stretch.
It's the go-to move for loosening aching muscles, but it's often the wrong call, says Dr. Keith Jeffers, a San Diego-based sports chiropractor: "You can't pull on a tendon and make it heal." Instead, he recommends doing doctor-instructed foam roller exercises or visiting a sports massage therapist, who can treat the injured area.
Consider orthotics.
Common injuries such as runner's knee, shin splints and IT band issues can often be caused by poor form. "The main mechanics for runners start with the foot and 80 percent of people roll in too much or over-pronate," explains Jeffers. So along with rest and ice, he says, a lot of issues "will respond pretty quickly to some kind of orthotic in your shoe." (His pick: the Superfeet Green insole, $49.95, superfeet.com) It's also worth making a visit to a sports chiropractor. Oftentimes IT band issues, shin splits and other minor ailments can be caused by something being out of alignment.
Ease on down the road.
After days — sometimes weeks — of dutifully icing, popping anti-inflammatories and strengthening with physical therapist-recommended exercises, you can graduate from cross-training to (lightly) pounding the pavement. To see if you're ready, Goldberg advises doing a short walk-run session after cross training. Keep it brief (just a mile or so), and then check in how you feel the next day. A lot of times, notes the pro, "it won't hurt right away but you could be sore the next day."
If you're pain-free, ease back into your schedule using this method from Jeffers. He has patients use a calendar to log their pain on a scale from zero to 100. If the number doesn't change after several days, "you have to cut back." But if you're on a downward slope, it's okay to ramp things up. If you've been on the DL for more than two weeks, you'll have to go back to the point in training you left off. But if it's only been a week or so, notes Goldberg, "You can probably jump right back in."
Let us know!
Did this post help you get closer to achieving one of your goals?