Financially Fit: Budget-Friendly and Fit Bachelorette Activities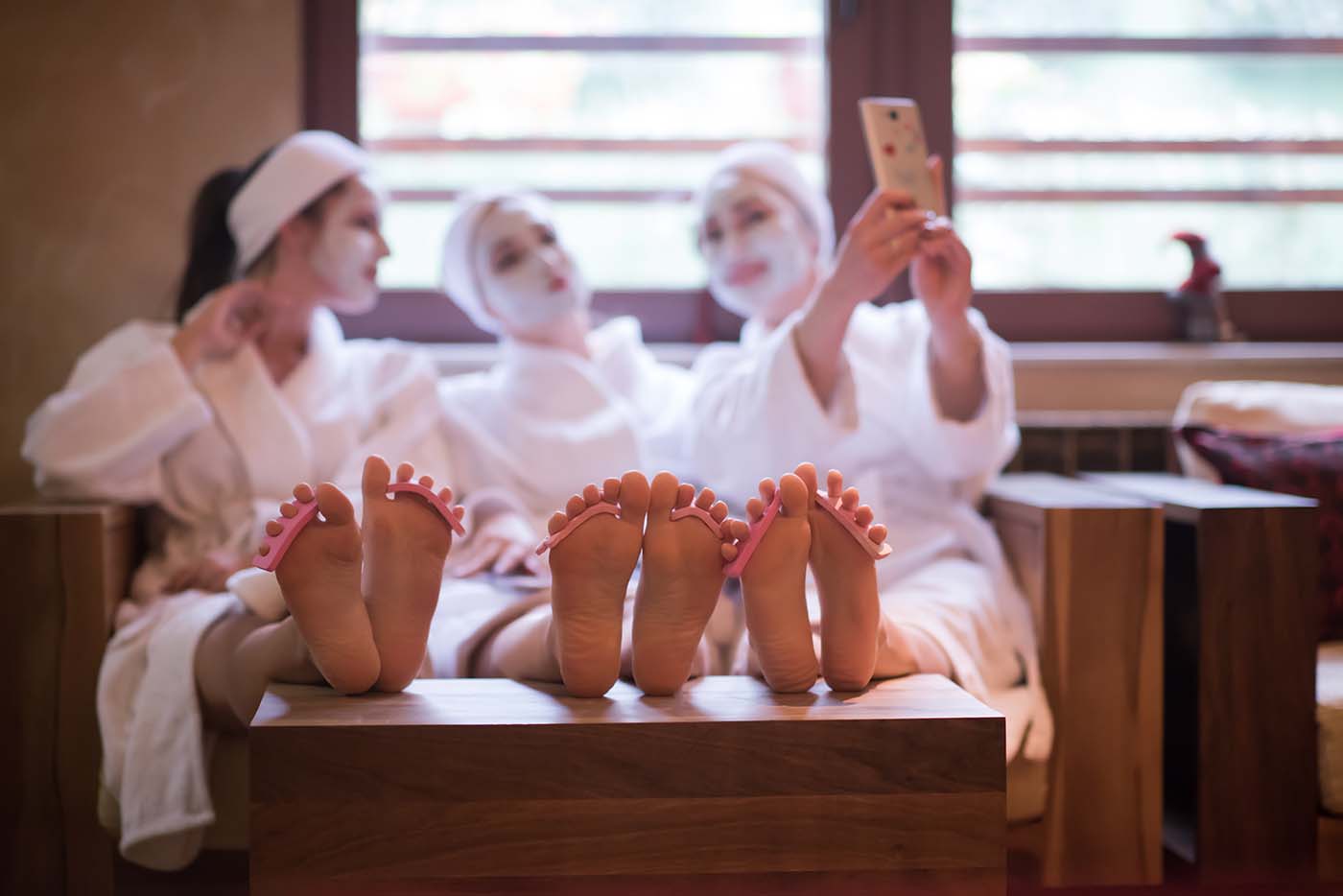 "Weddings are expensive! If people your age could save all of the money they spend on weddings, I bet they could all go on exquisite European vacations," someone recently pointed out to me. I smiled (while gritting my teeth) and laughed it off, and then walked away and wept silently (just kidding).
I'm in my late twenties, and wedding season years are in full swing. And while it's always worth it, I'm no stranger to the high costs associated with being a part of a friend's big day. It can be hard to keep wedding expenses in control, but the bachelorette party is one area where groups can make a conscious effort to save a little dough.
If you're planning a bachelorette party for an active bride-to-be, here are a few ideas to help your bride tribe keep costs low and keep endorphins high.
Run a 5K
While you'll want to give your attendees a heads up before making them run 3.1 miles, it's a doable distance for many non-runners. If you are in a fun city or town, or if you have some cool nature nearby, you can create your own 5K route to show off the best things the location has to offer (stopping for a photo op, of course, if and when the opportunity presents itself).
Want to make it more official? 5Ks are a popular distance for charity races, making them a perfect race for a bachelorette party on a budget – the entry fees for these races are often low and the money goes towards a good cause. Have the group register for a 5K race and save money on the post-run brunch by making it yourselves. You can check out RunningIntheUSA.com for a listing of races by state.
Go to Class … or Make Your Own
Mix up the day's plans by adding in a workout class. Yoga and barre are popular choices for bachelorette parties, as they are often approachable for beginners (and it doesn't hurt that they don't mess up your hair too much, if the group plans to go out later). Check deal websites (e.g., Groupon) to see if there's a local studio with a great offer.
Don't want to splurge on a studio class? Try making your own workout to do with the group. Ask everyone in the bachelorette party to write down a bodyweight workout move (or two) with a connection to the wedding or bride. For example, you can tie in the amount of reps for the workout with how many months the couple has been dating, or think of creative names for the workout moves you choose.
Feeling even more creative? Pick a song with the bachelorette party to create a dance to. It doesn't have to be a full-blown choreographed song, but it will add a little bit of flair to the dance floor during the wedding reception.
Go for a Hike (or Walk)
If the bachelorette party is in a location where hiking is an option, it's a very approachable group fitness activity for all levels of experience – plus, it usually leads to a great photo opportunity – all for $0.
If the destination lacks in the elevation department, you can still get the group out into some fresh air. Plan a walking route in-between cool tourist areas or fun shops. You can theme the walk (e.g., go for a "coffee crawl") or create a scavenger hunt to keep everyone out and about.
Play a Game
If you can't act a little childish at a bachelorette party, when can you? Split up in teams and play one of the bride's favorite sports or re-live one of your childhood favorites (capture the flag, anyone?).
If you aren't familiar with everyone in the bachelorette party, getting active and playing games is great way to form bonds and feel close to people. If you plan to split into teams for games, elect team captains and make team shirts or ask team members to wear a certain color or theme that day.
Take a Dip
Like hiking, this one isn't suitable for every geography, but thankfully bachelorette parties are often in destinations close to some body of water. Go to a local retail store (think: Walmart) and stock up on cheap floaties for the group (and maybe grab a few cold beverages while you're there). Not only do floaties make for some very insta-worthy moments on the water, but the group can choose to be as active or as relaxed on the water as they want.
In my experience with bachelorette parties, nobody is ever upset with the idea of saving a little bit of money here and there. If you have any other fun, cost-effective activities for bachelorette parties, let us know in the comments! (Please… I have two more to plan next spring and could use all the help and ideas I can get!)