Taste Something New at The Kombucha Room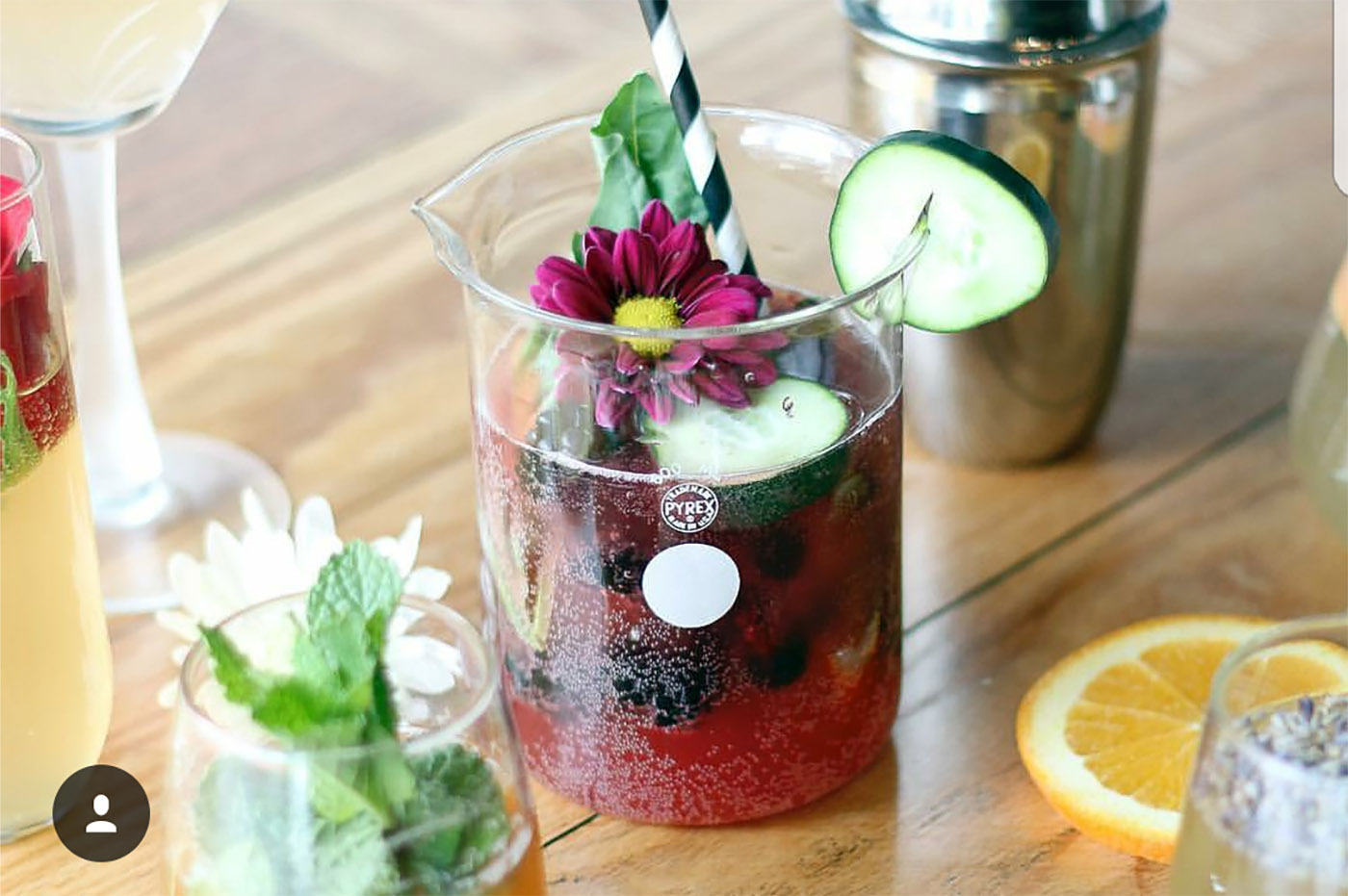 At first, Mel Mohamednur disliked the taste of kombucha. Now she owns The Kombucha Room in Chicago, which houses six different brewers' brands, offers flights daily and the only Jun tea you can find on tap in the city.
I chatted with Mel about the benefits of kombucha, what inspired her to open The Kombucha Room this spring and what you can expect to find in this little Logan Square shop.
First thing's first. What's the scoop on kombucha?
Mel explained that kombucha is fermented black or green tea with sugar that uses a bacteria called SCOBY (symbiotic culture of bacteria and yeast) to make it nutrient-rich.
It's quite a specific taste, and one that Mel didn't always love, much less think she'd go into business for.
"My first impression was that the drink was not meant for humans," Mel said. "It was too vinegary." Because her friends enjoyed it after a yoga class, though, she continued to try it and it began to grow on her.
But Mel noticed it was hard to try out different kinds. Often, if she wanted a certain brand that she knew she liked, she'd have to travel to a specific Whole Foods to find it, but still wasn't able to find a large variety.
Thus the idea for The Kombucha Room was born. In April 2017, the shop opened its doors to bring kombucha from six different breweries.  Three are local brewers from Chicago, two others are from Indiana and one is shipped from Ohio. Mel curates the selection of breweries that she offers based on what she's tried and likes.
It's fun to drink, but it's also got great benefits. Mel gave me some fast facts:
Kombucha helps with digestion, which could be due to containing probiotics and enzymes that have health benefits
It helps detoxify the liver
Boosts metabolism
It can increase energy
Its bubbles make it a more healthy replacement for soda
What you can expect to find at The Kombucha Room
Whether you drink it daily or have never tried kombucha before, there's something for you here.
"There are drinks that will suit every palate, including fruity and spicy flavors," Mel said. "Some of the popular drinks include pineapple coconut, which tastes like a piña colada without the alcohol content, ginger, mango chili, pineapple jalapeño and peach habanero."  You can sample using a small shot glass or enjoy a full pint. You can even select a flight of four flavors to taste multiple at once.
Mel told me she just released the summer menu, and with these special flavors, "each batch will be different since they're artisanal," she said.  
Why does everyone rave about Jun? 
Jun is a kombucha, but the recipe replaces sugar with raw honey which gives it a different and unique flavor. Making Jun is similar to kombucha, but it's a bit more complex and the SCOBY used is different from a traditional kombucha process.
It will cost you a bit more to try out or purchase a pint of Jun, but you'll also want to get there early in the day; there's a good chance everyone has the same idea as you to taste this delicacy and it often sells out. While Cindy's and Alinea serve Jun, The Kombucha Bar is the only place in the city that has it available on tap. 
The next time you're in the mood to try something new, take advantage of this Logan Square tasting room. You'll try out flavors of this beverage you've never had before, and you might just find your new favorite post-yoga treat.
Let us know!
Did this post help you get closer to achieving one of your goals?