Six DIY Popsicle Ideas To Keep You Cool Through Summer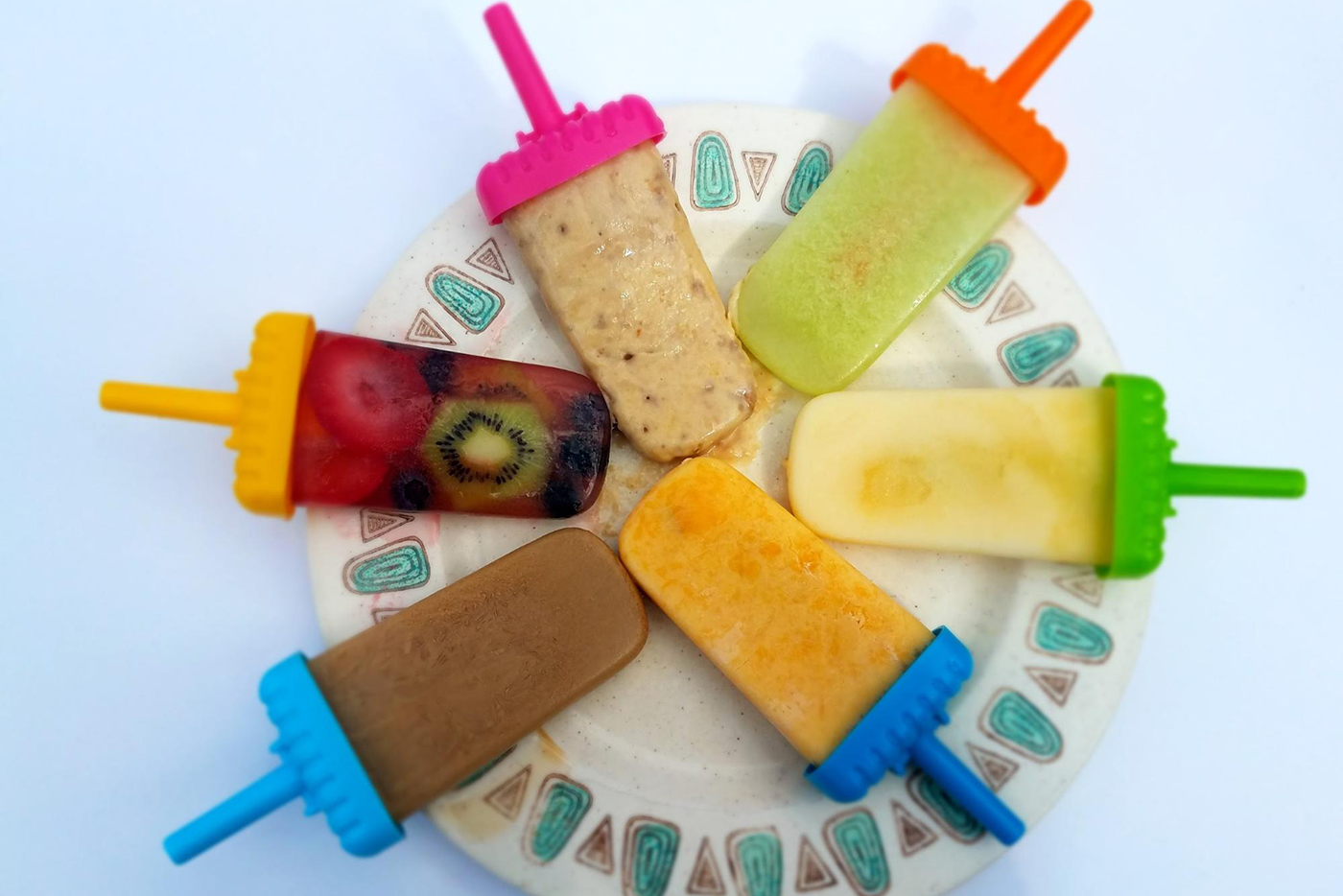 Along with soaking up the sun, beach and outdoors, a constant in my house every summer is our love for popsicles.  We live near a Michoacana, an authentic Mexican ice cream shop, and visit it quite often.  This also means that we end up spending over $10 dollars on one paleta (Mexican fresh fruit popsicles) for each of my six family members every time we go. So instead of making a trip this past weekend, I decided to make some of my own.
The instructions for each of the below recipes is simple. For all ingredients, blend in a food processor or blender to your liking, pour into popsicle containers, freeze and then enjoy!
My sisters and I all chose flavors that we wanted to try and blended each differently. I personally love pulp, so I didn't blend the fruit all the way before freezing it into paletas. These are a few of the recipes my sisters and I tried and loved.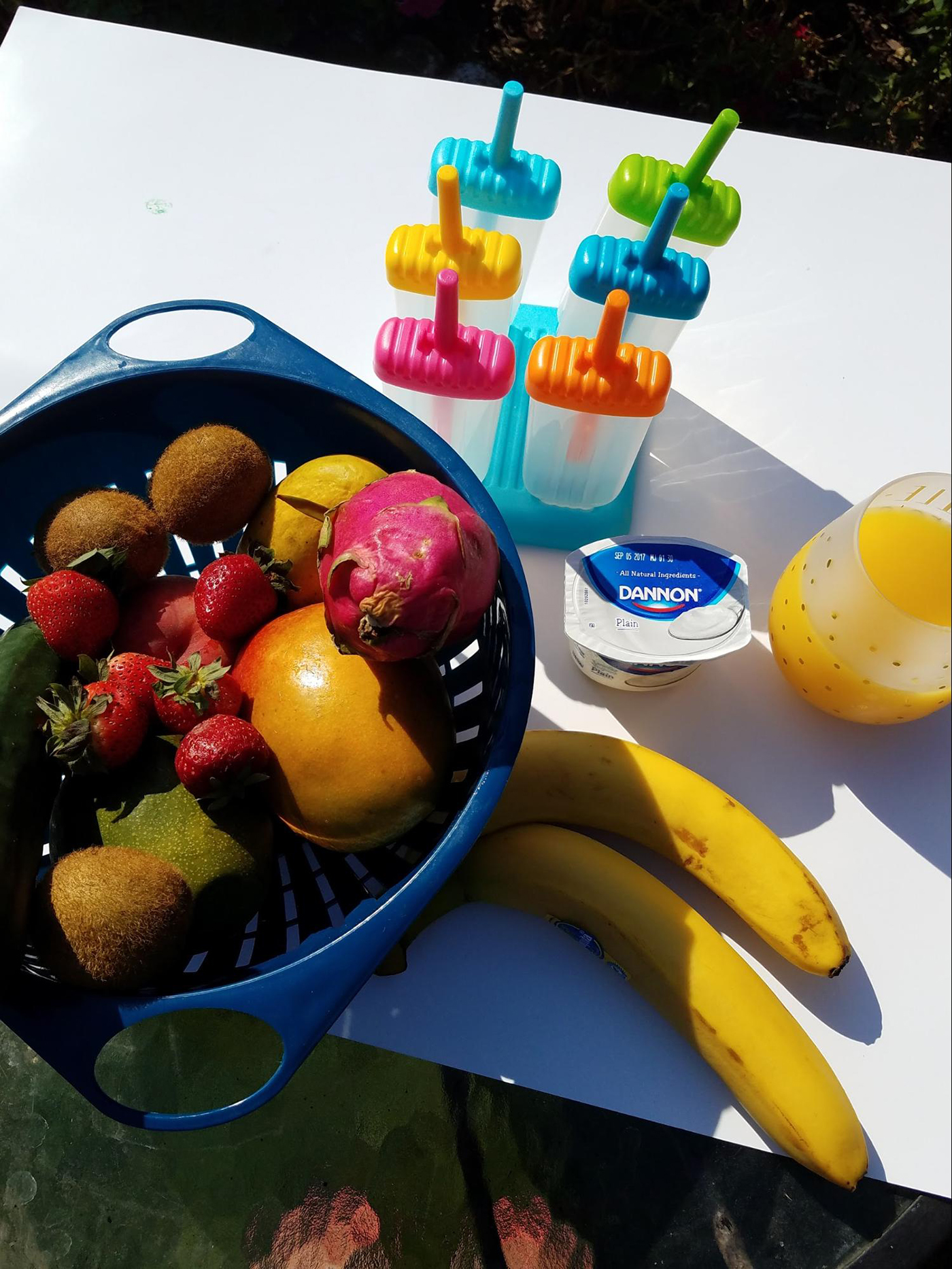 Refreshing spa popsicle
1 cucumber

1/2 cup of coconut water/or lemonade
Prepping these in advance of a long week of workouts makes them an easy choice for a post-sweat snack. Usually after a workout I want something cold and I'm not usually hungry. Plus the addition of coconut water is great for potassium replenishment (and rehydration) after the gym. 
For the coffee lovers
1 cup of homemade coffee or cold brew

Coffee creamer (optional)
One of my sisters works at a hospital and is used to having her coffee every morning and afternoon, so this recipe was her go-to treat. We tried one with creamer and without and loved them both. The cool and refreshing treat of a popsicle mid-summer is an added bonus to the already welcome caffeine boost mid-day.
Peanut butter delight
1 banana

1 1/2 spoonfuls of crunchy peanut butter

1/2 cup almond milk (or milk of preference)

Pinch of cinnamon
I'm a huge fan of peanut butter, so I couldn't pass up on the opportunity to try and recreate my favorite breakfast smoothie in the version of a paleta. I used crunchy peanut butter to give the popsicle added texture to the otherwise smooth and creamy treat, and it was delicious.
Sweet mango flavor
1 mango

½ cup of almond milk (or any milk of choice)
I grew up eating a lot of mangos but don't get to eat them much now, which means I will eat one when I can.  This paleta flavor had big chunks of the fruit and was so sweet, I had to savor every last bite of mine. 
Orange Creamsicle
1/2 cup of orange juice

1/2 cup of vanilla yogurt

Teaspoon of honey (optional)
Forget overnight oats. This is the way I want to start my day all summer long. The mix was a tangy orange flavor, and it contains protein and Vitamin C. 
Fresh fruits
Kiwi

Strawberries

blueberries

Limeade/lemonade
This is the only popsicle that does not have to be blended.  First, cut up any amount of the fruits  above (or others of your choosing) and place them inside the molds. Then, pour in lemonade to cover the fruit. Bonus points if you make your own at home!
The end product is beautiful and tastes amazing. That's what I call a guilt-free treat.
I might not be great at following instructions for cooking, but these paletas turned out great and are easy to make. It was a fun activity to do with my sisters and could definitely be done with children or friends. I'll be trying out more flavors and recipes before the summer ends, so if you have any go-to DIY popsicle recipes, please share in the comments!