Three-time Olympian Lolo Jones on Mental Toughness and Training
She's the American indoor record holder in the 60 meter hurdles, having soared over five hurdles in the blink-and-you'll-miss-it time of 7.72 seconds in 2010. She's one of only 10 Americans ever to have competed in both the Summer and Winter Olympics, putting her quick speed to good use as a pusher/brakewoman for the U.S. women's bobsled team. She's an 11-time NCAA All-American, and she broke the Iowa high school state record in the 100 meter hurdles with a time of 13.40 seconds.
She's Lolo Jones, a spunky, sassy and strong 34-year-old with the mental toughness and grit to push through whatever life throws at her. And it's thrown her quite a bit.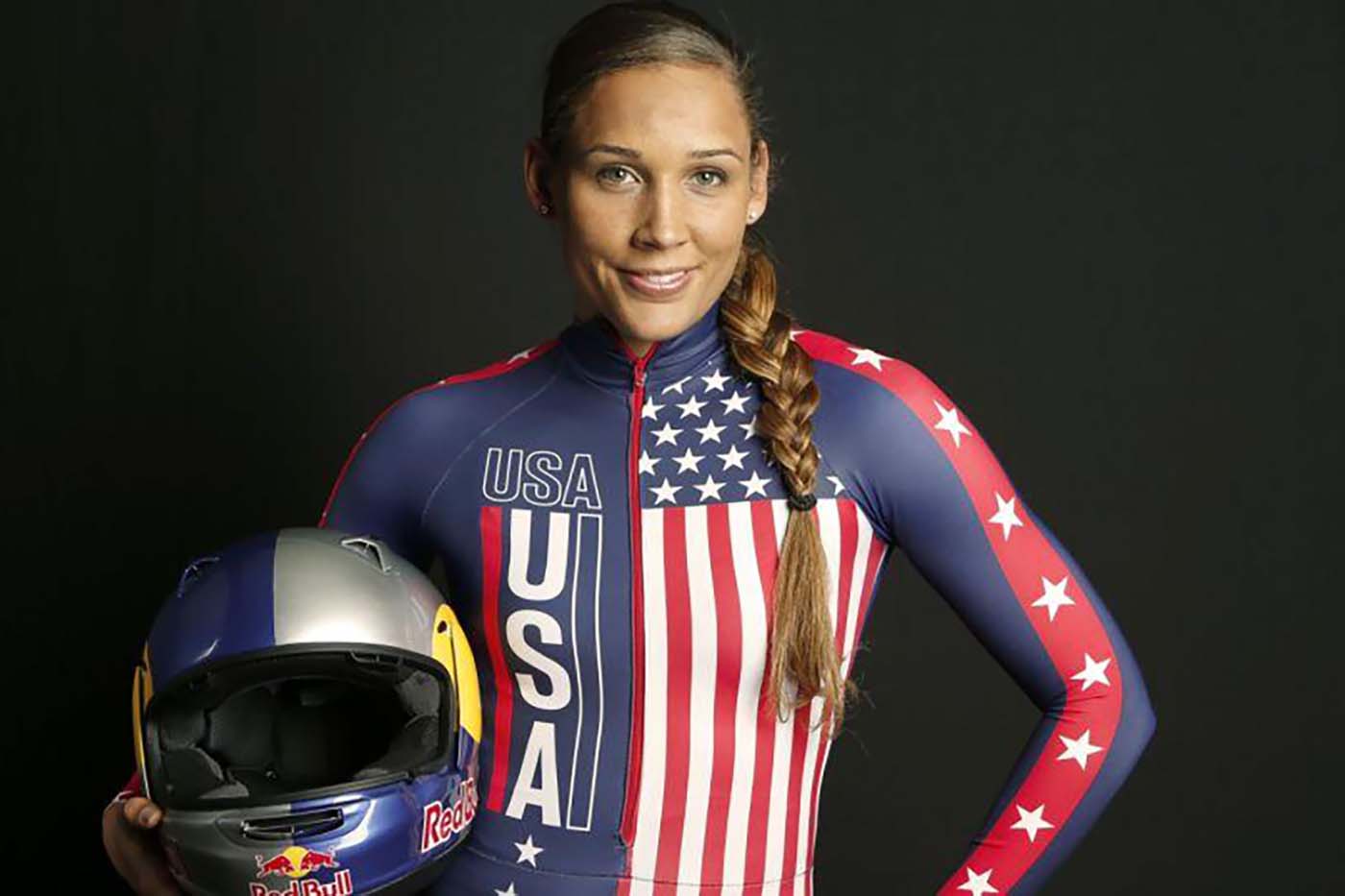 After attending eight schools in eight years – and living for a time in the basement of a Salvation Army church – Jones convinced her single mother to let her stay in Des Moines, Iowa, for high school so she could focus on track. Jones lived with several different families during that period and thrived both on and off the track at Theodore Roosevelt High School; she even played cello in the orchestra.
Jones went on to a successful track career at Louisiana State University, where she majored in economics and minored in Spanish.
Then came the Olympic dreams – and the heartbreak. She didn't qualify for the 2004 Summer Olympics in Athens, Greece, but four years later, she was in good position to take the gold at the 100 meter hurdles at the Beijing Olympics. With the win in sight, Jones clipped her foot on the second-to-last hurdle and fell to seventh place. A chance for redemption came at the 2012 Summer Olympics in London; however, she just missed out on a medal, finishing fourth.
Switching to bobsled for the Winter Olympics in Sochi, Russia, didn't bring Jones closer to that elusive Olympic gold. In 2014, the team wound up 11th.
But now it's 2017, and Jones has her eye on the prize. She took a quick break from training for the 2018 Winter Olympics to participate in Red Bull Ready, an intensive spinning workout held May 24 at Life Creative in Chicago. 100 people joined together to ride alongside Jones, plus sample new Red Bull flavors. After the class, which Jones called "challenging but fun," she chatted with aSweatLife about life in the public eye, overcoming obstacles and training like an Olympian.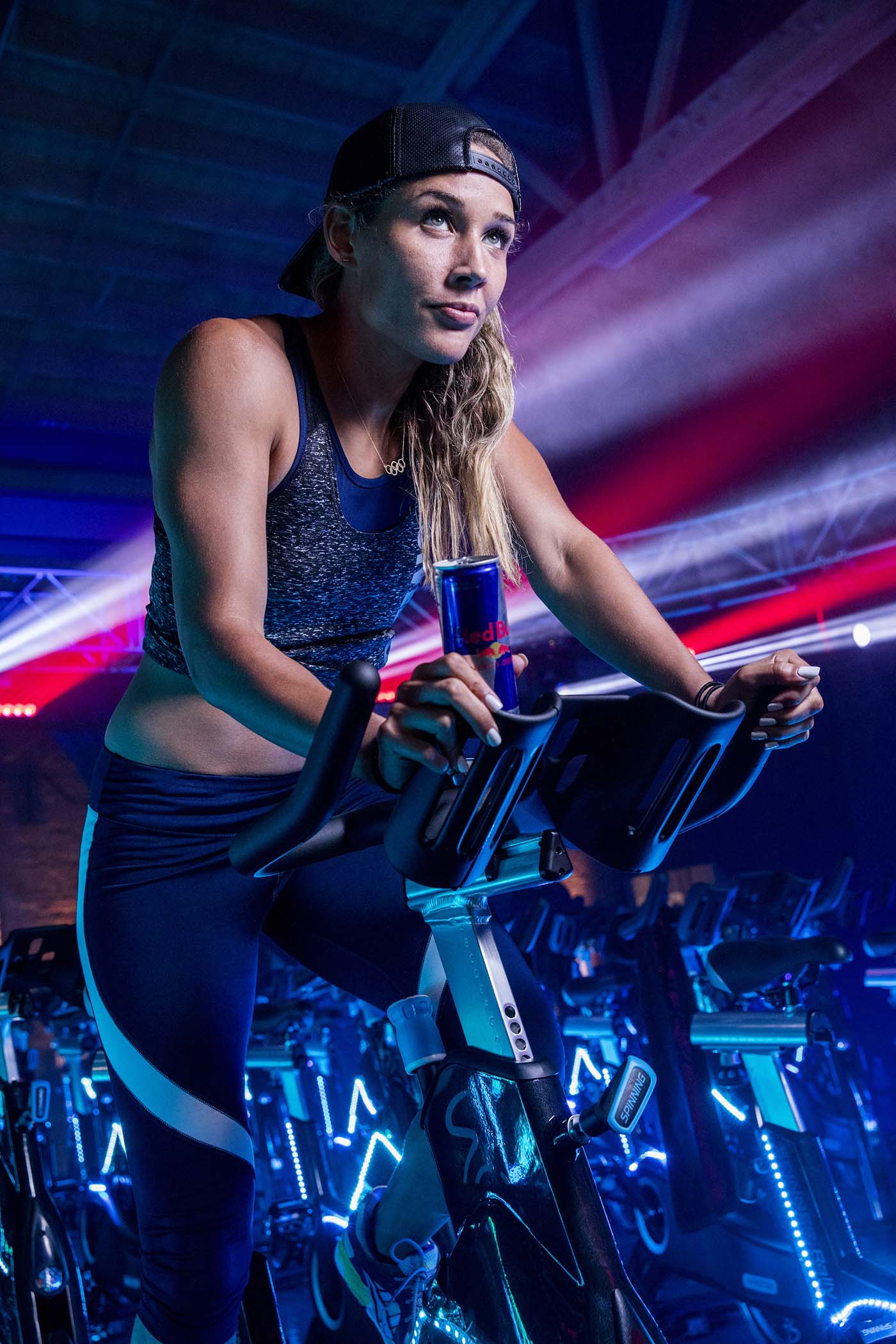 Kelsey Schagemann: Where are you living these days, and what are you doing?
Lolo Jones: I live in Louisiana, and I'm training for the Winter Olympics, which are in February. It's going well. I'm in the beginning part of the season, the base, where you're just trying to build as much strength and cardio as you can.
KS: You're currently on MTV's "The Challenge: Champs vs. Pros," What are your thoughts on the show and what made you want to respond via Twitter?
LJ: Well, I'm basically trying to tell people I'm not this a$$%*$ you think I am. I'm not a villain. It's a "reality" show. But by defending myself, I'm digging myself a bigger hole, and it's just coming off worse.
Every time I get on social media, I'm trying to point out that this is reality television. They're editing it; they're literally slicing together three interviews and making it a scene.
After the first episode, I took it in stride. I let the hate come in waves. My mentions on social media were blowing up: "We hate you, you're an awful representation of Team USA, you're a poor sportsman." And I'm thinking to myself, I lost an Olympic gold medal three times on the national stage, and the fact that people are calling me a poor sportsman over the "MTV Challenge," man, it really was not worth it to go on this show.
KS: So why did you decide to go on the show in the first place?
LJ: I went on there for a good cause. I wanted to raise money for kids – for my foundation, Hurdles of Hope. Somehow that keeps getting lost in translation. Last night I tried to watch, and then I just ended up turning off the TV. I wasn't able to actually crack a joke about it until today, when I said, "This show is killing me."
KS: What do you feel are the biggest misconceptions about you?
LJ: I am rough around the edges, so I can see how people have their perceptions of me. And I'm a competitor. I'm a three-time Olympian in two sports – one of 10 Americans who've gone to a Summer and Winter Olympics – so when people meet me, I obviously represent Team USA, and so they expect this nice superhero. But every superhero that I know that competes at the Olympics has a dark side and can turn into a killer monster, and that's why we make these teams.
At the end of the day, I think that passion gets misconstrued. Honestly it's just me trying to achieve goals, and sometimes it comes off as a little too aggressive.
KS: Where do your passion and drive come from?
LJ: I always say my biggest inspiration comes from failure because it's that moment that just backs you into a corner, and you have to decide if you're going to fight. And there's no other time in your life where you'll have such motivation as when you feel like, "Man, I'm really stuck, and I've got to get myself out of this." It sucks, and you can get down for a minute, but … it's such fuel. [But] I've had three Olympics now where I've come short for a medal, so I'm like, "I'm actually tired of failing. I'd like to have a medal now."
KS: Even apart from the Olympics, you've dealt with a lot of difficult challenges and obstacles in your life. How do you find the mental toughness to push through?
LJ: Mental toughness comes from a few different ways. It comes from when you mess up or you can't get past something, and then you eventually do and learn how to break through. But it also comes from success. You can get confidence from having continued victories, from feeling untouchable. You need a little bit of both, and too much of one or the other throws it off. Even in my best seasons when I'm winning races, I've had really low moments at practice where I felt like I wasn't going to have a breakthrough. So I just try to use it all. Use success, use failure – it's all shaping and cultivating you.
KS: Do you have a least favorite workout?
LJ: Anything with intervals. I get lactic acid quite quickly, so if there's a workout where people might throw up, I'm the first to throw up. I have sports-induced asthma, so I try to focus on breathing, but my lungs are 13 percent behind other people. Those workouts reach thresholds where I have nothing left in me. Those are the worst. Anything with repeats, like if we're going to do six 250s or six Fartleks and each one is going to get faster with no rest in between. I'm the type of person who likes to get full recovery between sets. I don't like it when it's continuous.
KS: How is training for the bobsled event different from training for the hurdles?
LJ: It's completely different. The training is not as hard in the running aspects for bobsled – I don't really run over 100 meters. It's weird. But it's so much harder with the weights. In track and field, I spend a lot of time on the track and not that much time in the weight room. I can just fly through my weights. But with bobsled, I spend [less] time on the track and so many hours in the weight room. And the weights are just so heavy.
KS: Do you like the mix of both kinds of conditioning?
LJ: It's a yin-yang. They really do balance each other out. The first season that I did both of them, I thought that bobsled was going to hurt me on the track and that I was going to be completely out of shape when I returned, but actually I was so strong that it gave me an advantage out of the blocks. It made it easier. So they do help each other out. And obviously track makes me faster for bobsled.
I always tell people when they're stuck to try something completely out of their element because you never know how that change of pace will actually help with whatever you're trying to get past.
KS: Do you have a favorite track workout?
LJ: The stadium workout [like running stairs] is one of my favorites. Even though I hate it. It's a very short workout, but it's so painful. I like the workouts where you're dying and gasping [for a short time]. People always think they have to go work out for hours, and that's like the biggest misconception. I have some 10-minute workouts that will have you on your knees. Stadium workouts are 17 minutes of pain and you're done.
KS: What advice would you give to your younger self?
LJ: You're going to face failure. Try to achieve your goals. You can't let it break you. Just get better even if it's just the smallest amount because small gains end up being big gains.
KS: This is probably way too obvious, but what's your next big goal?
LJ: Medaling at the Olympics – the same goal I've had for years!
Good luck, Lolo! We'll be rooting for you!