What's the Deal With the Unicorn Trend?
If you visit Pinterest and search "Unicorn," endless images of cakes, cookies, hair, even toast and the now-famous Frappuccino will show up. This trend has taken the world by storm, and despite the overwhelming large amount of sugar involved, it doesn't seem to be crashing any time soon.
Where did the trend begin? Kids of the '90s and early 2000s may argue the color-infused animals of Lisa Frank started it, but it seems as though even more recently there has been an increased interest in rainbow-themed goods.
So, like most things, it all started with cake.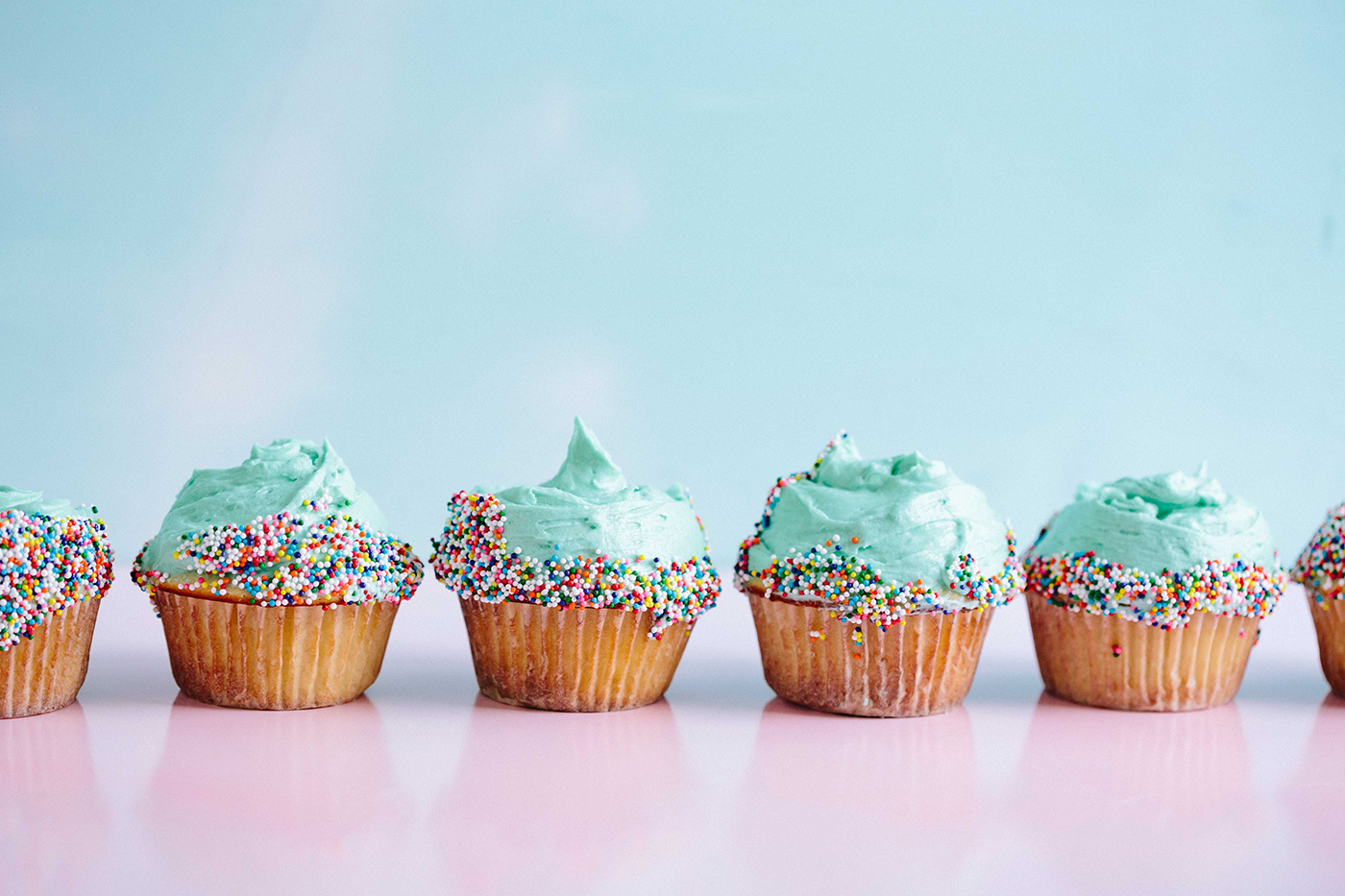 I remember going out to Goddess and the Baker back when they had limited locations to get a piece of the coveted rainbow layer cake. I don't even love cake, but we had to go (the things one does for a good Snapchat story, amiright?). From cake came rainbow bagels and even rainbow bread. But in our land of plenty, we couldn't stop there, we had to step up our game. How do you do that? You guessed it: sprinkles, glitter and lots of pink and purple.
ICYMI: The unicorn trend is not necessarily a healthy one. But here at aSweatLife, we believe in balance, and sometimes it is fun to have something that is a little ridiculous, sugary and pretty. Here are some of the highlights I've seen that take on the unicorn:
We've all seen the social media posts, and now even main-stream media discussing this limited-time Frappuccino. With enough sugar to last a lifetime, this treat unfortunately hasn't been getting stellar reviews. That being said, it is worth a try to see if you like tangy ribbons in your sweet drinks, or just to have a brightened-up Snapchat story.
Fun For Kids: Unicorn Toast
There are two types of unicorn toast: the extremely healthy and the extremely unhealthy. Luckily, both are fairly easy to make. For the healthy, use cashews to make a cream and then add in natural ingredients to transform into a colorful masterpiece. If you're going to splurge, combine cream cheese and marshmallow fluff with standard food coloring and swirl on your bread of choice. Though the less-healthy version seems to be the prettier version, both are fun, easy snacks if you have an afternoon to pass with the kids!
To be honest, I originally saw this on the Bachelor star, Amanda Stanton's, Instagram with her daughter. And it looks amazing. I love hot cocoa and marshmallows, and this is just an extreme version of being generous with the mallows. Though it is (thankfully!) getting a little warm in Chicago for hot chocolate, I will definitely be keeping this in mind when the northern chills start again in just a few months.
Gear up for Summer: Ice Cream
Now, a treat for the upcoming season! I have always loved rainbow sherbet, so this one calls my name. Basically rainbow ice cream with sprinkles – use the excuse that you're experiencing a trend to have this fun, delicious treat.
I am notoriously bad at bringing snacks to parties. I am not a cook, and I worry about what people will or will not like. This bark takes worry out of the equation with its easy-to-make recipe and beautiful end appearance.
Take a Picture and Please Don't Eat: Fairy Bread
I had to include this because I think it is absurd. White bread, butter and sprinkles. That's it, but it's a thing. I'm sure I would have loved this as a kid, because what kid doesn't love all three of the above, but it hurts me a little inside that it's an actual food option floating around the inter webs. Eat at your own risk!
Though I am not a huge pink and purple kinda gal, I have to admit that some of these offerings look pretty tempting. It is also amazing to see the power of social media these days, and how a trend can take off a million posts a minute starting with just a few popular pictures. Lisa Frank was definitely popular back in the day, but I don't remember there being so many spin-off's so quickly, and I'm pretty sure the only multi-colored sprinkles I was eating were from Funfetti (certainly good enough for me)!
If I were to guess what is coming next, it seems like the mystical nature of the unicorn is leading into galaxy-themed goods. From galaxy leggings (so cool) to the inevitable cakes and ice cream that come with every fad, the coloring and sparkle seems just right.
What do you think about the Unicorn trend? What do you think will take over social media next?