Five Benefits From Drinking Tea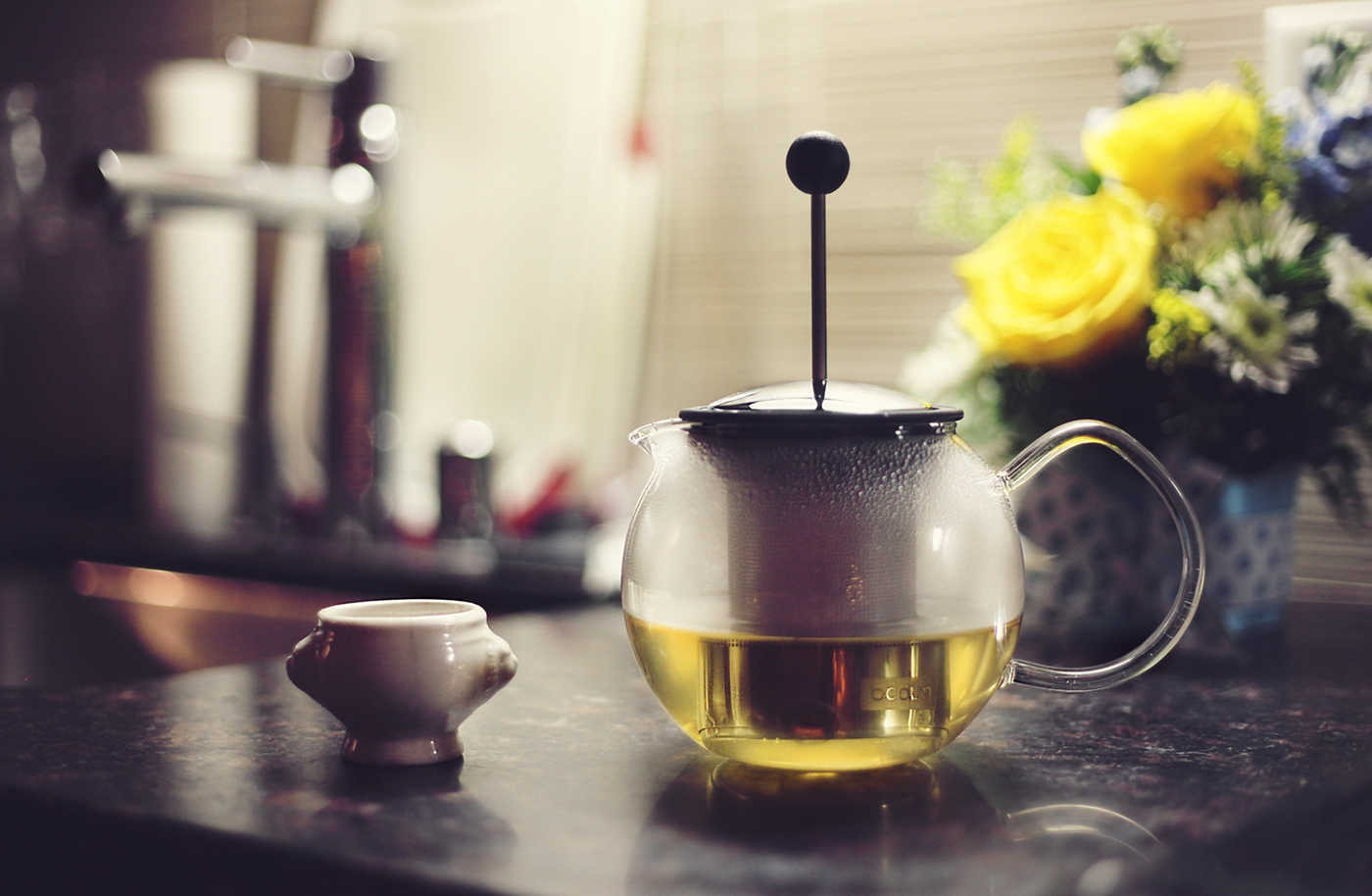 Let me ask you a couple questions. Are you a coffee drinker? Now, do you have more than one cup a day? My answer to both of those questions used to be a resounding "yes." When I started my job, I was introduced to the espresso machine – and it was a beautiful thing. It meant free espresso shots, mocha lattes and cappuccinos whenever I wanted. Having that cup of coffee in the morning – or rather, three shots of espresso – became a habit I loved. The fragrant scent of it every morning was a gentle reminder of the start of a new day.
It energized me for some time, but after a certain point I needed more than those three shots of espresso. So, I added a second cup in the afternoon … and eventually I knew something needed to change. I decided to kick the habit and took a chance on tea.
Why tea? These are the reasons I'm sticking with this new habit.
You can still get your caffeine fix from tea.
The caffeine content in tea is lower than coffee, but you can still get a good amount from tea. A cup of coffee might have 100 mg of caffeine and black tea might only have between 40-75 mg, but keep in mind that your caffeine requirement varies based on weight and health. You likely don't need as high a dosage as what you get with multiple cups of coffee on a daily basis, and you're more likely to experience a crash after having coffee versus tea.
Tea keeps you hydrated.
We know coffee can dehydrate you, and the same can be true for green teas. But there are so many other types of teas that aren't diuretics. You can try a relaxing lavender tea or a refreshing cold, fruity one. There is something for every kind of palate and any mood.
Tea has one of the highest contents of flavonoids of any plant, an antioxidant with anti-inflammatory and immune system benefits. These antioxidants might also help boost metabolism and protect bones.
Tea is linked to calmer moods.
A unique property to the tea leaf itself, an amino acid called Theanine is suggested to have regulating effects on serotonin and dopamine, both mood regulating neurotransmitters in the body. This ultimately reduces anxiety and makes us calmer.
In a more relatable sense, I feel calmer just by the smell of my tea. I love mint-flavored tea, which is extremely refreshing. I usually have a cup mid-day since it tends to remind me of the feeling of waking up after a nap.
Tea can prevent plaque build-up. 
I think my teeth began to suffer from all the coffee I was drinking. By drinking tea, I don't have to worry as much about coffee staining my teeth. And, drinking a green or black tea prevents plaque from building up after you eat a sugary snack (as long as you don't take your tea with lots of sugar or creamers).
Giving up coffee for tea was a personal choice. I didn't want to rely on so much caffeine every day, especially since my body didn't require as much as I was drinking. Plus, going to the grocery store and picking out a new tea each time is fun. There are so many options, I don't know if I'll ever actually be able to try them all.
Of course, that doesn't mean I don't ever drink coffee. That coffee bean smell is still so delicious, but now it is more of a treat I give myself when I really want to have a cup, not because I can't function without it. It's all about balance!