Podcast Episodes to Listen to While Traveling
I am an avid podcast listener. Whether I'm on the train headed to work, killing time on an airplane or keeping my mind active on a long run, podcasts calm me while helping me learn about a wide variety of topics. For the fitness lovers out there, I'm sharing a few of my favorite podcast episodes to listen to wherever you enjoy listening to podcasts.
(Note: I've linked to the websites for the podcasts below, but they can also be downloaded in the Podcast app).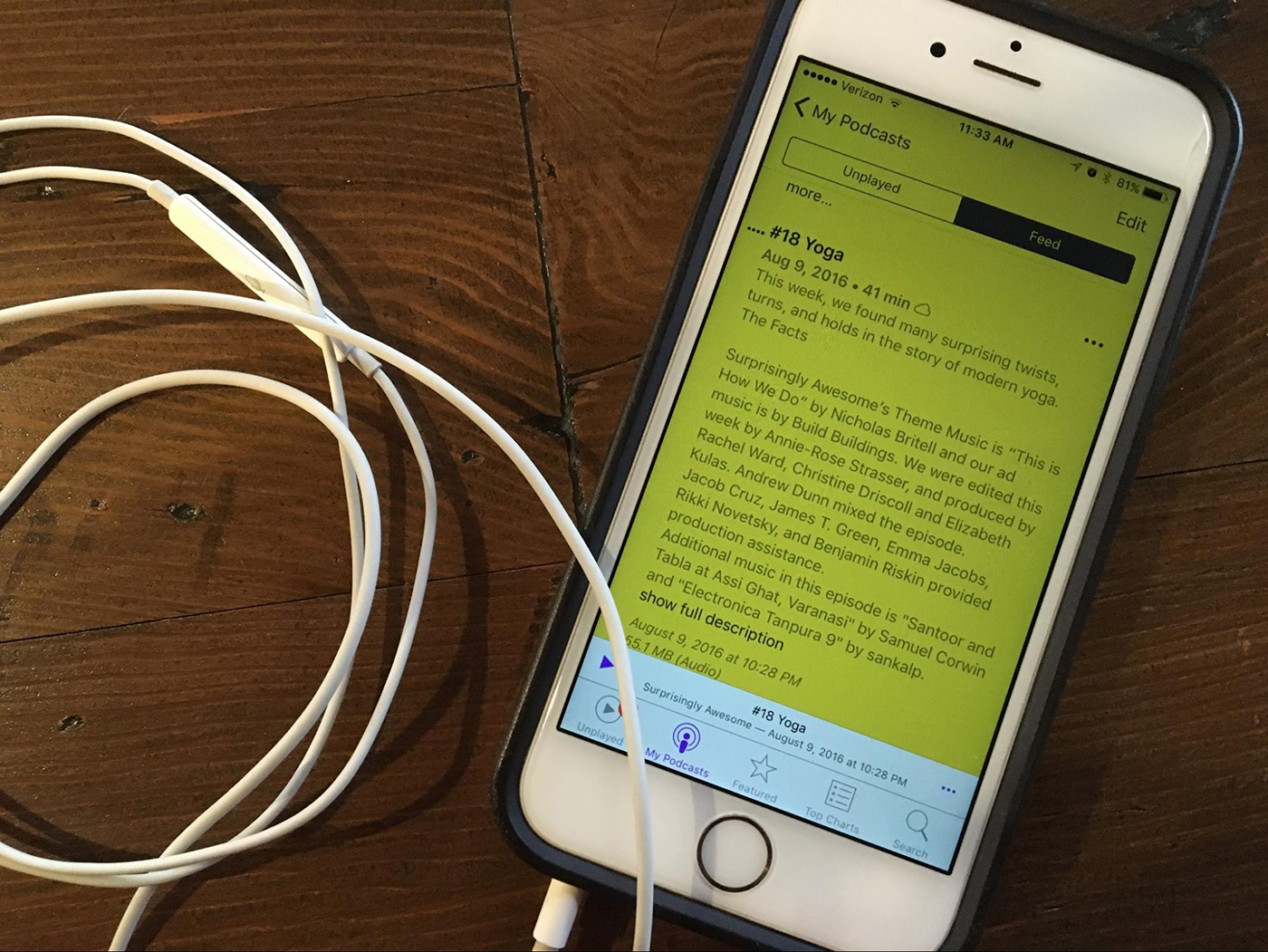 How I Built This: Clif Bar: Gary Erickson
We know from our #Sweatworking events how much you love Clif and Luna bars. In October, Clif Bar Founder Gary Erickson talked about founding the company based on his belief that energy bars could taste better. You'll never be able to bite into a Clif Bar with the same mindset after you hear Erickson's passion.
Revisionist History: The Big Man Can't Shoot
As a data nerd and huge sports fan, I love this episode of Malcolm Gladwell's new podcast. It's a fascinating look into why some of the best basketball players of all time had an opportunity to improve their free throw shooting and chose not to take it.
Bonus: If you enjoy this podcast and also love baseball, check out 99% Invisible: The Shift, which similarly talks about the impact of "The Shift" in baseball, and how Cubs' Manager Joe Maddon reintroduced it and changed the game.
Invisibilia: The Four Minute Mile
This is just a quick six-minute bonus episode, but is a must-listen for any athlete on the impact of personality on our athletic ability. If you enjoy this short episode, Invisibilia has two seasons of episodes on the invisible forces that control human behavior that will make you look at the world around you differently.
Whether you love yoga or you can't understand the fascination, this podcast is for you. It digs into the history of how yoga came to the United States, floated through every community from off-the-grid hippies to suburban moms, and now can be found in almost every city in the U.S. It makes you think about the authenticity of yoga pose names, while simultaneously giving you deep appreciation for healing miracles that have been found through yoga.
Human Race: Running Clean
Next time you're headed out for a run and your brain is telling you it's too cold, you're too tired, or you're too sore, turn on this podcast. Keith Giroux's dedication to the seemingly impossible – running a marathon, with almost no training, without the proper gear, while in prison – makes any excuse you have seem miniscule. Even if you're not a runner, Keith's story is inspiring and reminds us of the power of fitness to help us overcome our challenges.
If you enjoy these podcasts, check out our other recommendations for podcasts.