Hotel Fitness: A Guide to Staying Healthy While on the Road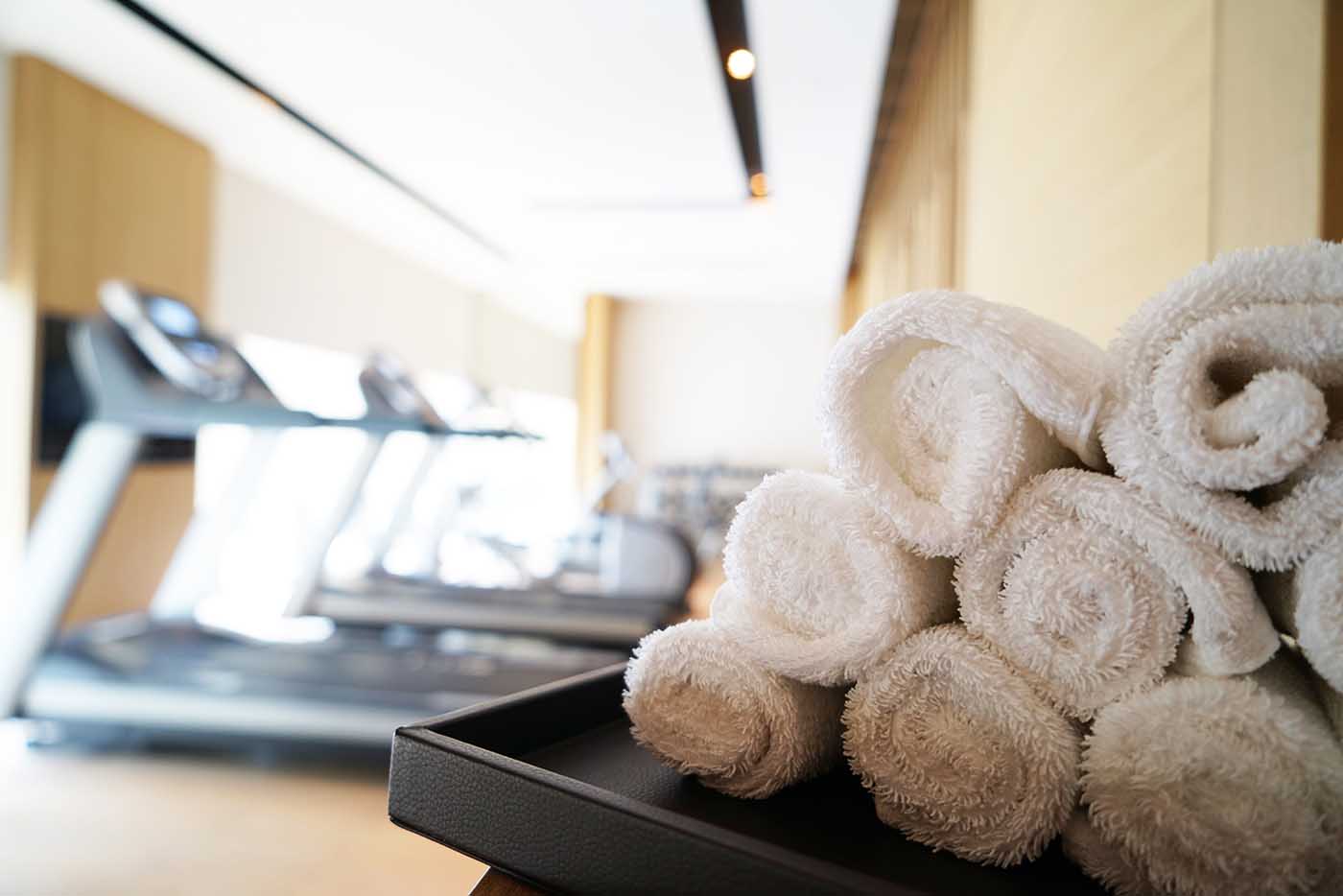 In an effort to keep a consistent fitness routine, even when I'm traveling, I find myself exploring more of what hotels have to offer when it comes to keeping their guests healthy and happy. Fitness has certainly become an important amenity that hotels recognize as a way to one-up the competition.
I travel for work about two times per month on average and usually have a personal trip (or two) added to the schedule every few weeks. All of the travel adds up and before you know it, you've skipped the gym all together for several days, or weeks, at a time. It took me training for a long distance triathlon and the Chicago Marathon to really start exploring my options in hotel fitness. Traveling was no excuse to skip a planned workout!
Here are some of the top hotels with fitness perks that I've taken advantage of while on the road:
Westin
Westin hotels across the country have partnered with New Balance to provide a fitness experience that caters to runners called RunWESTIN. In several of the hotel locations, they have an on-staff "run concierge" who can provide safe routes for you to take in a city you might not otherwise be familiar with. They also host regularly scheduled run meet-ups for all guests. If you forgot your gym shoes to take advantage of these perks, no problem – they'll provide you with New Balance athletic wear and shoes so you can get your sweat on.
W Hotels
You can always count on W Hotels to have a well equipped gym to get a good workout in. Take it a step further and work out with one of their personal trainers who will guide you through a one-on-one training session to start your day strong (for a fee, of course). If the gym isn't your thing, they also provide other fitness amenities that vary by location – like the free, outdoor yoga I participated in at the W Vieques in Puerto Rico. It was a truly magical way to start my day and get moving. Sunrise yoga on the beach … yes please!
The Kimpton
As a smaller, boutique hotel chain, Kimpton hotels are pretty reliable when it comes to having clean, no-frills gyms to take advantage when traveling and all rooms have a yoga mat stored inside. A perk that sets them apart from the rest that I really enjoy, however, is the infused water they put out daily for guests. It's a minor detail, but it always tastes amazing and helps keep me hydrated when I travel. Not to mention the free coffee that's always out in the morning as well. It helps get me up and out of bed!
The Peninsula (Chicago)
Calling all triathletes … you'll want to check out the pool located in the spa for the best lap swimming you'll ever experience. Elevated among the skyline of Chicago, the pool is enclosed by floor to ceiling windows so you can get your workout in rain or shine. Following your session, enjoy the amenities of the world-class spa including a hot tub, steam room, sauna, cold cucumbers for your eyes and fresh eucalyptus towels.
When you're training for a race or trying to stay honest with your fitness routine when traveling, call ahead to the hotel and specifically ask about which health and wellness amenities you'll have at your fingertips during your stay. Many hotels have on-site options for you to take advantage of if you ask. I also like to use the concierge to suggest additional fitness options near the hotel. It's fun to check out local, boutique fitness studios that I don't have access to in Chicago.