Farmer's Fridge Brings Data and Healthy Eating together
If you met CEO and Founder of Farmer's Fridge Luke Saunders before he left his sales job in 2013, you'd see the face of the problem he would eventually solve. His job pulled him away from home, leaving him seeking a way to access healthy food.
Flash-forward to 2016 and you'll find Saunders on the Forbes 30 under 30 list among other professionals shaking up the food industry. Instead of living out of a suitcase, he spends his days planting kiosks full of healthy meals in food courts and office buildings across Chicagoland.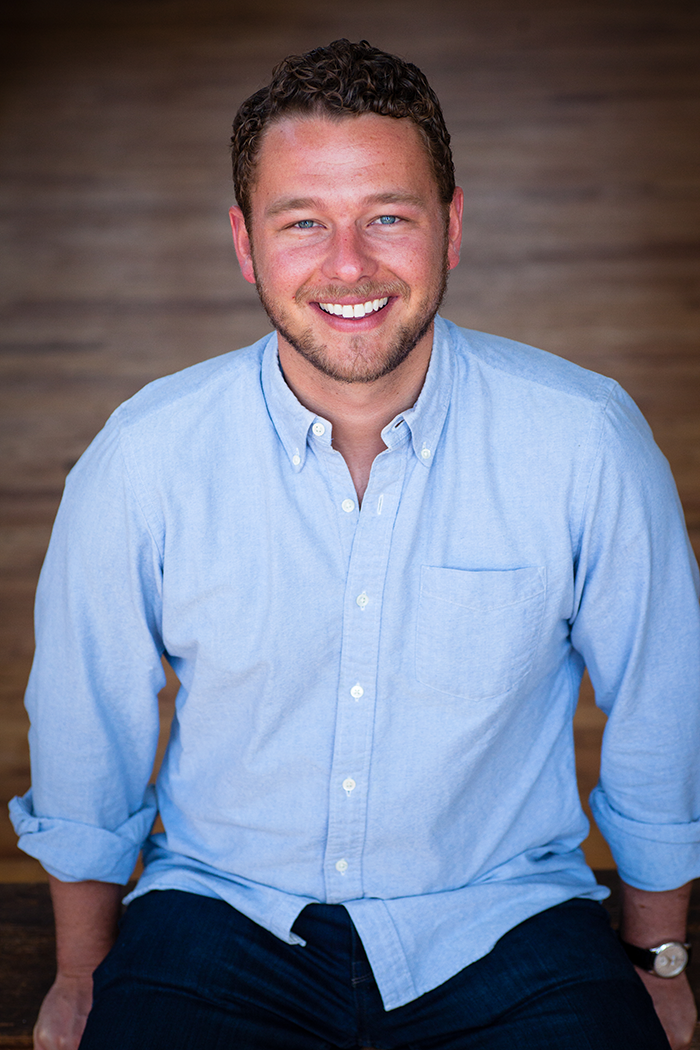 (Images in this post are courtesy of Farmer's Fridge)
"The whole basis of our business is to make healthy eating easier," Saunders said.
The Farmer's Fridge model of placing chef-crafted jars full of salads and meals in vending machines (or kiosks as the company calls them) is easier for the consumer, yes, but it's an operationally-intense endeavor.
This system and its success all hinge on the what Saunders called the thesis of the business: "The reason that fresh food isn't that widely available is because it really is very difficult and you actually have to have your own supply chain that manages that process."
To solve for this, Farmer's Fridge created its own technology to make something nearly impossible, possible.
"We're the only people who do everything from making the machines to food to software," Saunders said. "Keeping the food fresh is our biggest value proposition."
Freshness and supply is monitored through the software that powers the system, which also provides detailed reports to the team. They can then manage demand, ensure freshness and place produce orders.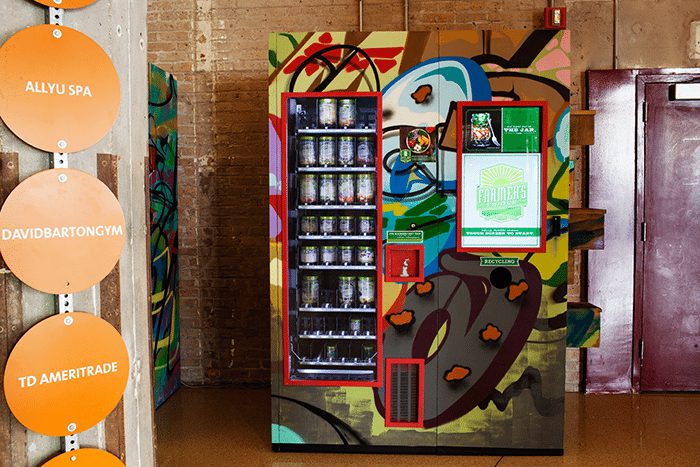 "Freshness is the thing we spend more of our operational energy ensuring," Saunders said. "We're actually getting the produce in daily and prepping it right before we place it into the jar."
All of this work creates a delicious final product in the recognizable jars. Loyalists of the Fridge grab menu items ranging from a soba noodle salad to chia seed pudding to salads like the North Napa Salad and the Crunchy Thai Salad.
And when meals are past the peak of freshness, Chief Operating Officer of Farmer's Fridge Sharna Harris told Food Tank, they're removed and donated to "Chicago-based organization Zero Percent, which distributes them amongst food pantries, shelters, and youth programs in Chicago" and the food that can't be donated is composted.
Ready to grab a jar? Sign up for the Farmers Fridge rewards program and get a complimentary first meal.