Self Care – a Saturday for the Mind, Body and Soul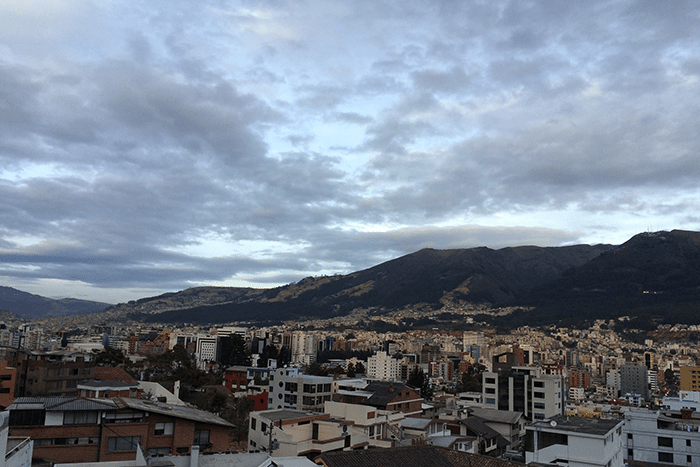 Today, I have been living abroad for two years, two months and nine days. South America, more specifically, Quito, Ecuador, certainly has a different pace, originally an unfamiliar rhythm, than the States. I used to get annoyed by the inefficiency in the grocery store, the meandering walkers on my speed-walking path, the directives not to give my students homework … and the truth is I can't use the past tense entirely; those first two scenarios still exasperate me, but the perspective that has come from a culture that knows how to slow. it. down. is something that I seek to bring back with me when I decide the time is ripe to be home again.
I've reflected a great deal these past couple of years about the importance of tending to my whole person. After all, we are the sum of our parts. If something is out of balance, I struggle to give my best energy to my students, friends, family, and really, the world around me. So, while some may call a Saturday focused on yourself indulgent, let's call it what it really is: wise.
For me, feeding the mind, body and soul means hunkering down with a good book, after a sweaty workout, while a homemade soup simmers on the stove. Here was the line-up for a recent taking-care-of-me Saturday. (Let's remember that attending to our needs is not just a weekend affair, though.) 
Mind: Between the World and Me by Ta-Nehisi Coates
Growing up in white, middle-class America afforded me many opportunities, but it did not offer me a grand perspective on culturally or racially diverse experiences. Coates is a national correspondent for The Atlantic, writing about culture, social issues and politics. In this latest work, he offers insight to the reader about the realities of growing up a black man in Baltimore, through the medium of a letter to his adolescent son. This is not a feel-good read, there is no grand solution offered in the end or any great rays of hope that warm the reader, but I endorse Between the World and Me as a must-read. It surfaced a greater awareness in me about the realities of racism in the States and it has pressed me to have conversations with friends, both black and white, that lead me to uncover more truth about our society.
When feeding my mind, I do have to be in a particular state for certain books, so I also highly recommend these two as well, depending on your disposition:
The Prophet by Kahlil Gibran: a deep, but not too heavy, read that lends itself to thinking along spiritual lines
Where'd You Go, Bernadette by Maria Semple: quirky and endearing characters make this a worthwhile and somewhat lighter read
Body: self-made circuit workout
Run or walk for 3-5 miles
Repeat 3-4 times (sometimes I do this in the nearby, woodsy park, though this particular Saturday was from my terraza, which boasts a beautiful view):
20 squat jumps
15-20 push-ups
20 burpees
20 tricep dips (grab a chair, or find a bench): keep your legs around a right angle, or, for a bit more of a challenge, keep your legs straight out in front of you
1-minute plank (switch to side plank for the 2nd and 3rd time through the circuit)
Soul: I heartily maintain that we feed our soul through wholesome, healthy, homemade food.
Not being able to haul heavy cookbooks across continental lines, I've grown quite fond of food blogs. One of my current faves is Against All Grain. While I curled up on the couch reading Coates, the aroma of garlic and thyme and rosemary wafted from the pot of Leftover Roast Chicken and Roast Vegetable Soup that I started on the stove after my workout. I devoured a big bowl, with some orange-slice infused water, for lunch … and then for dinner the next night, when the flavors had mingled even more.
This is what I call a deeply productive day. After TLCing my whole being, I returned to work rejuvenated, ready to patiently guide my students into some Shakespeare.
To inspire your self-care just a bit more, some sagacious words from my favorite Persian poet, Rumi: "Work in the invisible world at least as hard as you do in the visible."
(Disclaimer: from time to time, we use affiliate links to products we have tried and liked. If you click on the link and buy a product, we may make a few cents. Blogging isn't free, you guys.)