Three New Ways to Eat Greek Yogurt
The first time I tried Greek yogurt, I was a broke 21-year-old at the end of my semester abroad. My mom flew to Florence to pick me up from my time away and when she got there, we spent two weeks traveling. A few of our favorite days were at a bed and breakfast in the Cinque Terre, one of Italy's most spectacular coastlines.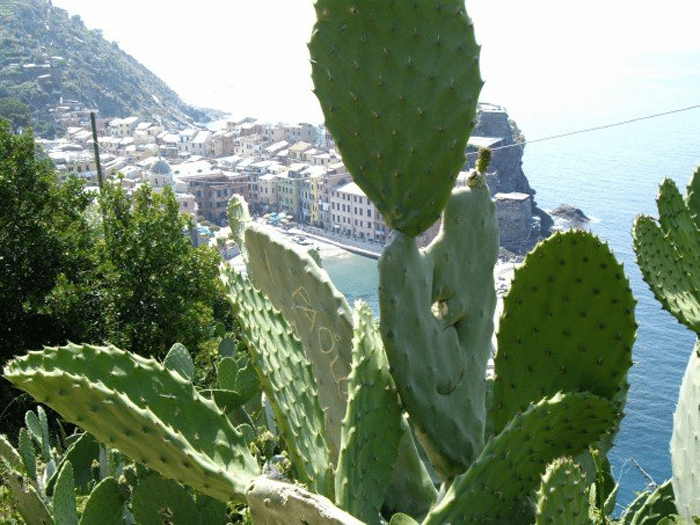 Why am I talking about Italy in a post about Greek yogurt? That little bed and breakfast in Riomaggiore served Greek yogurt every morning with honey and dried fruit. It was so creamy and delicious that I had no idea that this treat that I stuffed into my poor, college face would come back into my life as a part of my healthy eating plan.
Greek yogurt is different from your runnier varieties of yogurt, according to U.S. News and World Report, because the whey is strained out of it, which results in the creamier texture you know and love. This straining process also results in "40 percent less sugar, 38 percent less sodium and more than twice the amount of protein than traditional yogurt."
That's a lot to love, which is why you'll often see healthy chefs swap Greek yogurt for other ingredients like mayo or sour cream.
I enjoy this creamy treat a number of ways, but mix up your week of eating with these three quick recipes.
Power Yogurt
Ingredients
1 cup 0% fat Greek (I like Fage)
½ scoop chocolate protein powder (I like Jay Robb Egg White Protein)
10 raspberries
2 TBS almonds
Directions:
Put Greek yogurt in your bowl and add protein powder on top of in. Fold the protein powder in.
Top with chopped almonds and raspberries.
Enjoy!
Sweet Potato Salad:
Ingredients:
8 cups diced sweet potato
1 cup 0% fat Greek yogurt
1/2 cup chopped cilantro
3 limes juiced
1 TBS ground cumin
1 tsp garlic powder
1 cup minced onion
1/3 cup jicama
1 cup blueberries
Directions:
Steam sweet potatoes. If you prefer, you can stab the sweet potatoes with a fork and microwave for 4 minutes. I like steamed better, but you do you.
Cube sweet potatoes into about 1/2 inch cube sizes. Dice your onion and finely chop your cilantro. Cut your jicama into two-inch-long strips. Combine all of that stuff in a mixing dish with blueberries. 
Mix together Greek yogurt, lime juice, garlic powder and cumin. Add salt based on your personal preference.
Toss your sweet potato mix with your Greek yogurt mix.
Enjoy! 
Fruit dip:
Ingredients:
Directions:
Combine all ingredients and either mix by hand or mix in a food processor.
Dip and enjoy! 
What's your favorite way to enjoy Greek yogurt?
(On occasion we'll use affiliate links for the stuff that we love. If you click on those links and make a purchase, we'll make a couple of cents. Cool? Cool)