Clean Cocktails for July 4th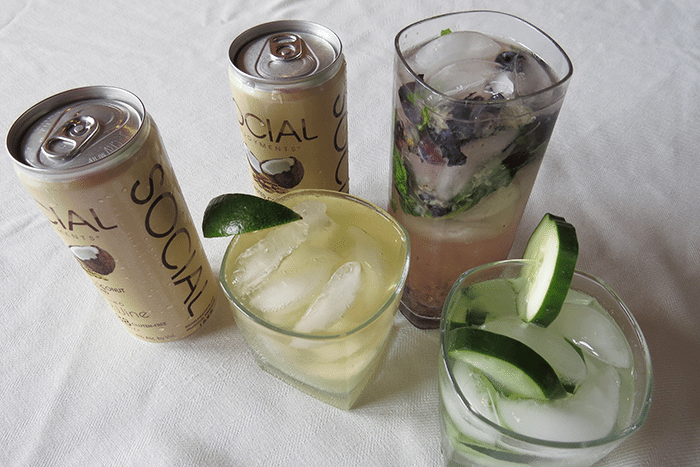 Waking up with the first thought of, "I need water and Advil and is this real life?" describes a great deal of the weekend portion of my college experience. As I've gotten older, this feeling tends to last longer than it did in my younger, more irresponsible days. Now it's more like a day and a half. No one has time for a hangover that lasts a day and a half.
But through the years, as I've discovered ways to make indulging in a cocktail or two more palatable for the next day, like switching between cocktails and water and limiting myself to two drinks. I've also dabbled in the clean cocktail arts. What I've found is a formula that works for me for times like Independence Day, when enjoying a cocktail with friends at a barbecue is as American as making colorful explosions in the sky.
But first, what, exactly, causes hangovers? According to Deadspin, "We'd do well to remember that excess alcohol consumption is called intoxication because booze really is a toxic substance and that having a hangover isn't all that different than having the flu."
You feel like you have the flu eight to sixteen hours later, Deadspin says, because of "a toxic blend of dehydration, hormonal alterations, release of inflammatory molecules, electrolyte imbalances and blood sugar swings."
But can't you avoid hangovers? Sort of. Greatist listed 13 proven ways to avoid or combat hangovers, but the greatest of all? Don't drink at all. Sorry.
But you can drink cleaner and have an easier next day by avoiding things with grains – like beer and whiskey – or with preservatives and sugar like every mixer outside of soda water and water. And, Deadspin says, "the less thoroughly distilled booze (typically cheaper) will give you a worse headache, as will red wine, for reasons unknown to medicine."
So let's acknowledge that liquor is still toxic and having cocktails is still drinking your calories. Acknowledged? Great. Moderation is the key for those of you of legal drinking age who choose to indulge in a cocktail.
I set a limit for a night out to not only make tomorrow a thing that I can handle, but also to keep myself from telling every stranger "I've definitely met you before," which was a simple, yet effective opener before I met Hubs.
Tequila, gluten free vodka and sake-based drinks are my go-tos. Try those spirits in these four healthier options.
My low calorie margarita
2 oz premium tequila,
1 oz soda water
1 fresh lime, juiced
Serve in a rocks glass over ample ice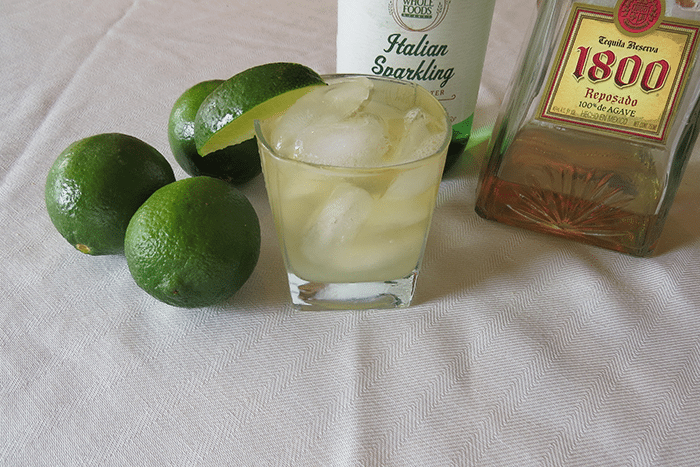 TY KU Skinny Cucumber
2 oz TY KU Cucumber Sake (More info here)
4 thin slices of cucumber, muddled
Muddle cucumbers with TY KU then shake with ice.
Blueberry, basil, ginger, vodka mash
1 1/5 oz premium vodka (I like Tito's, which is Gluten Free if you care about things like Gluten)
2 1/2 oz soda water
1 oz blueberries
½ tsp grated ginger
2 slices of lime squeezed
4 leaves of basil
Muddle the ginger, blueberries, lime juice and basil with vodka. Then shake with ample ice and soda water.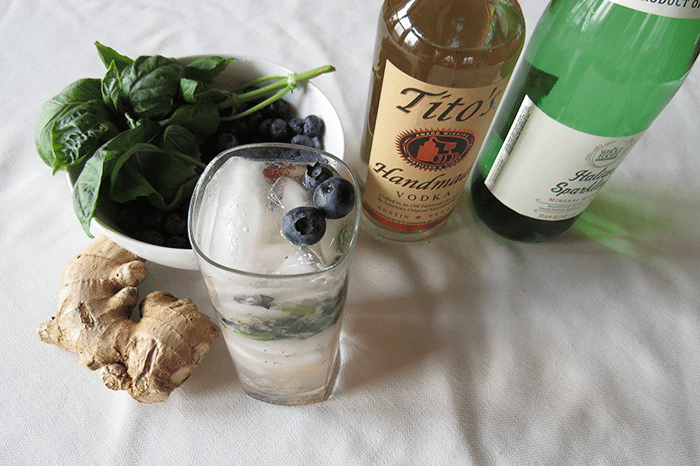 Don't want to mix, muddle or shake? You can enjoy the clean, sake-based drink in a can, Social Enjoyments, a #Sweatworking favorite.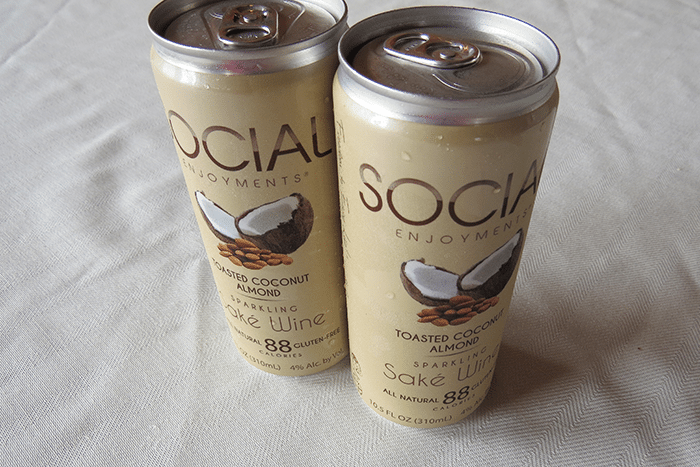 Stay safe out there.