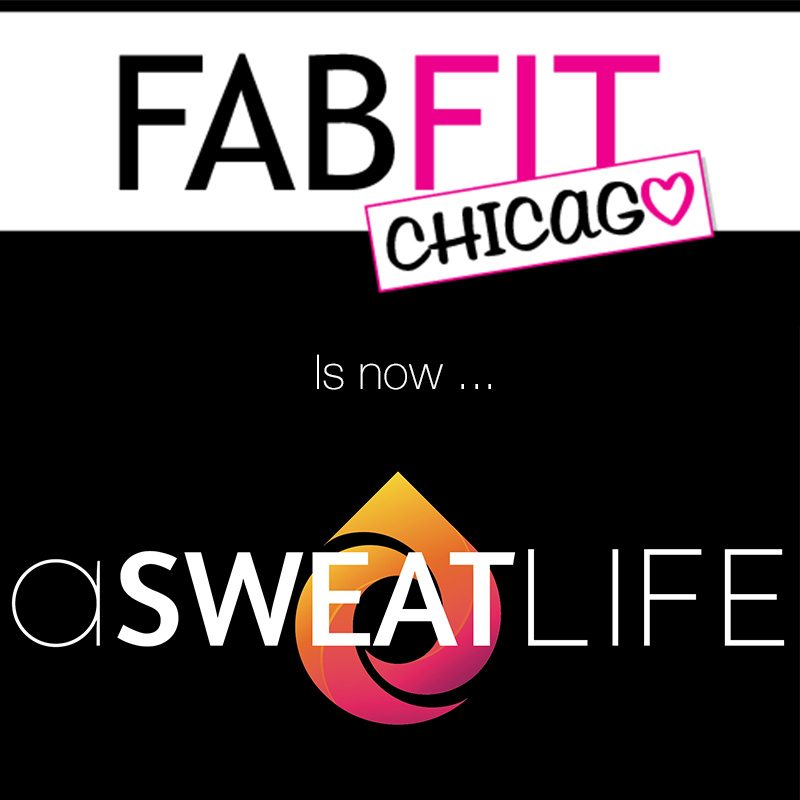 You may have noticed that things look a little bit differently around here. From the new name, A Sweat Life, to the new color scheme, to the navigation at the top of page. Life and fitness are about growing, challenging yourself and constantly evolving. But let me back up to the beginning.
When I launched FabFitChicago.com in July of 2012, I started with the singular pursuit of trying out new gyms and workouts across Chicago because I had fallen into my own rut. What I found was that I was talking to a lot of people with a lot of different fitness needs – some who were new to fitness, some who were tired of doing the same thing over and over again, some who were runners training for their next big race and some who couldn't even fathom fitting a workout into their day.
That made me realize that I needed to post content that would help all of those groups, so I started to add recipe posts, no-equipment workouts, tips to help set goals and more. My poor fiancé started to forget what my face looked like (no it's not the back of a laptop) as I was going from full-time job to coffee shop to try to fit everything in.
In January of this year, I received an email from Kristen Geil asking me if I needed some help. This wasn't the first time someone asked to be a contributor, but this was the first time I said "yes." Maybe it was timing. Maybe it was fate. Who knows, but she was the perfect fit to help lighten the load and to help me create the kind of content that the running audience and beyond were seeking.
As I talked to Kristen about my goals for FabFitChicago.com, I told her that I wanted to start bringing readers together to try the workouts we talked about on FabFitChicago.com at monthly Sweatworking events. After I expressed this same goal to my friend-league (colleague and friend) Christiana, she asked one question, "How can I help?"
Between the three of us, we pulled off our first Sweatworking event in March at AIR Aerial Fitness. Since then, we've taken a fitness tour of the city, working out at CrossTown Fitness, Atlas Performance and Lakeshore Sport and Fitness. Every time we organize an event, we're inspired by the community that's grown and the positive vibe that keeps these events fun for everyone.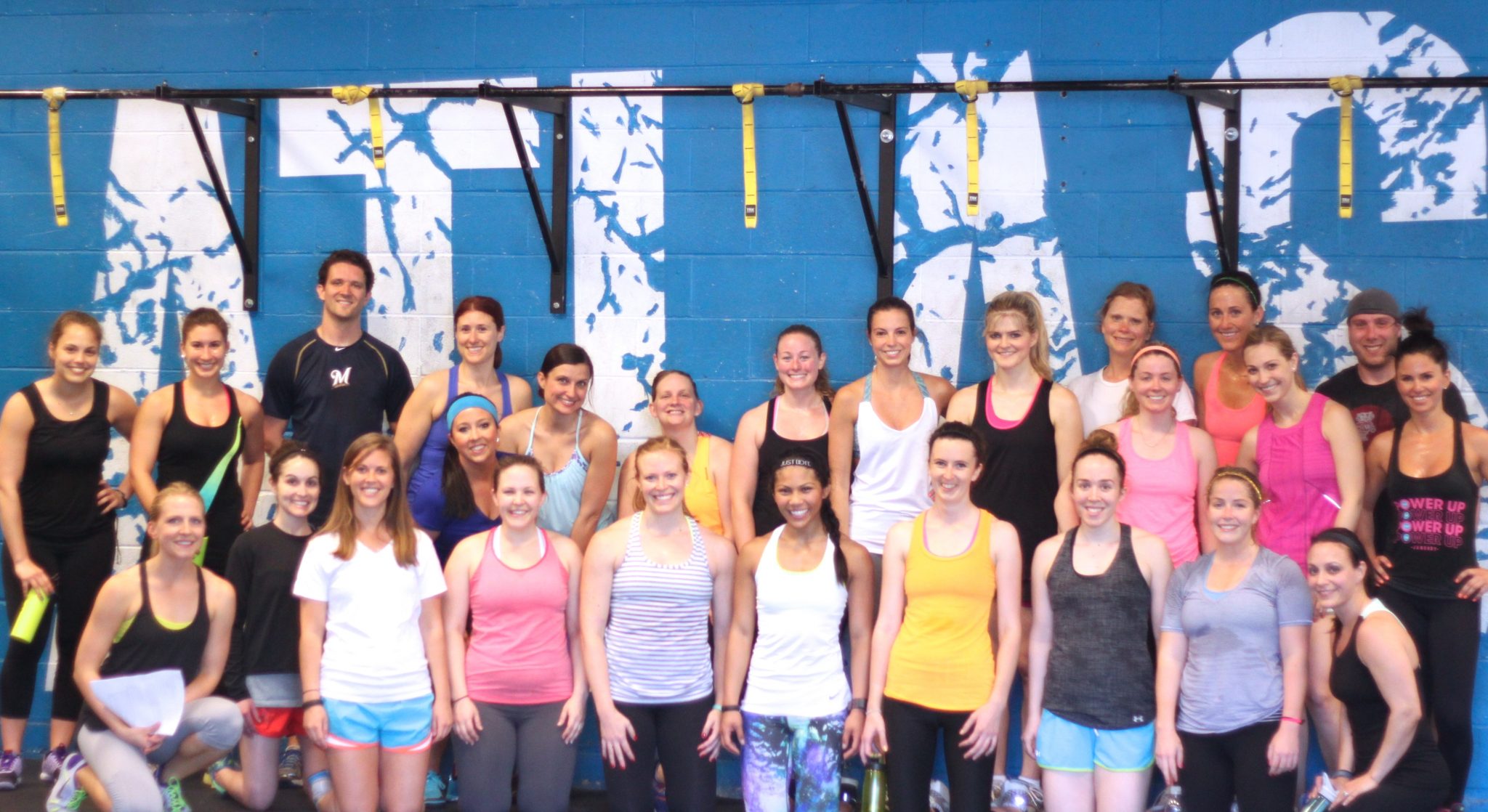 Right around the time of the second event at CrossTown Fitness, I stopped kicking as much ass and taking as many names at my day job. I don't want to say my work suffered because my former boss – as supportive as they come – is probably reading this, but honestly, I was coasting. I'm not happy to just coast, but who really is? I felt myself at an impasse: I could back off of FabFitChicago and take it into sustainment mode so that I could focus on killing it at my job or I could put a plan in place to make FabFitChicago my job.
I think it's pretty clear at this point what I chose. With the help of Kristen, Christiana and you, the amazing community, I wanted to take this to the next level.
I know by now you're probably like, "Cool story, Jeana. Why'd you change the name?" I'm getting to that.
We realized that this wasn't about fitness and fitness alone. This was about a life punctuated by fitness, whether you're on the road with work, a busy parent or just getting started on your journey to a healthier life. Fitness is a piece of your overall happiness and well being. We wanted to support your entire healthy life including the piece you're devoting to sweating it out.  And so, A Sweat Life was born.
This doesn't mean that we're going to lose our sense of place. We'll always be a Chicago-based fitness hub. We'll always be happy to introduce you to the workouts and the gyms that we love across the city. We'll always be here to give you the inside scoop on the lakeshore path. As Reese Witherspoon's character in Sweet Home Alabama said in a scene that always makes me cry because I have so so many feelings and questionable taste in movies, "You can have roots and wings."
What is A Sweat Life? Here are the things that we hold to be true:
We believe that fitness can work for all lifestyles.
We believe that you get out of life what you put in.
We believe that a positive attitude will take you much further than any other kind.
We believe that celebrating others' achievements in fitness and in life is good for your soul.
We believe that there's a happy balance between life, sweat and work, and A Sweat Life is here to help you find it.
And so, we're inviting you to come along with us on this amazing journey we're calling A Sweat Life.