This page offers you the latest updates on job postings for fitness instructors, personal trainers, yoga teachers, studio managers as well as open studio space available for rent in Chicago. If you're a gym owner looking to hire instructors, staff or rent out your space, fill out this simple form.
Ready to check the listings?
Want to feature your gym or studio's opportunities? Fill out this short form!
Teacher, trainer and instructor job postings
East Bank Club – Head Lifeguard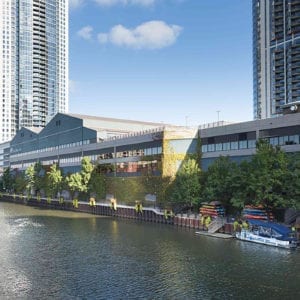 Schedule can be Full time or Part time. Looking for 2 candidates to work 15 hours per week administrative work plus lifeguarding. Candidate must have a flexible schedule and work weekends.
Job Summary: Overseeing pools to facilitate a safe and well run environment for all members. Has knowledge of rules and answer any questions. Ability to respond appropriately to emergency situations. Has the necessary skills to enforce pool guidelines with a kind member service approach, and lead staff by example and making assignment adjustments as necessary. Leads Summer Buddy system by awarding praise points.
Essential Functions:
• Communicate assignments to lifeguards
• Ensure that lifeguards are at assigned areas- communicate any issues to Aquatics Supervisor or Director or Aquatics
• Give breaks to lifeguards throughout shifts
• Observing assigned pool and pool area
• Member service recovery for any issues that arise in or around pool areas
• Relay any member relations problems to supervisors or management
• Controlling all actions around pool, enforcing all posted pool guidelines
• Keeping pool area and all pool storage areas clean and organized
-Picking up towels, vacuum/ scrub pool, move chairs, arrange equipment
• Assist Aerobics and Swim Instructors in setting up or facilitating classes including taking attendance
• Displays appropriate body language and greets members as they come to the pool
• Initiate and run employee incentive programs
• Suggests new programs and ideas for improvement, compiling pool statistics
• Training new lifeguards
• Schedule and run in-service training for Aquatics staff
Marginal Functions:
• Member relations
• Sending staff home when not needed
• Reassigning staff when pool attendance demands
• Kayak event check in
• Communicate problems or potential problems to supervisors
* Maintaining open communication with lifeguards
* Referring employees to managers when appropriate
Qualifications/Standards: 
• Maintains current Red Cross Lifeguarding. (Current America Heart Association and Ellis certifications will be accepted until Red Cross certifications can be obtained.)
• Acquire Red Cross Lifeguard Instructor certification within 60 days after hire.
• Ability to lead by example
• Time management skills, organized, positive attitude
• Ability to work well with others
• Ability to deal with members' complaints
EBC offers discounted parking, and workout privileges. Additional Full time benefits include insurance, vacation/ personal days. Job description and benefits may also be viewed via our website www.eastbankclub.com under our career center. East Bank Club is an Equal Opportunity Employer and drug/ smoke free work place. Hourly rate $17.14
How to apply: Click here to apply, or email Ian Rose, with questions at [email protected]
East Bank Club – Pilates/Gyrotonic Instructor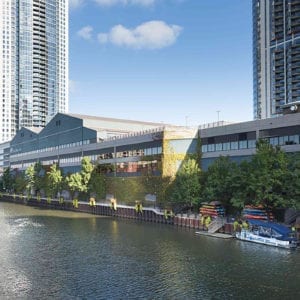 Pilates Job Description: Candidate must have a completion of a minimum 400-hour comprehensive Pilates Teacher Training Program and a Pilates certification including but not limited to BASI, STOTT, Physical Mind, Balanced Body, or Pilates Method Alliance Certification. Rehabilitation and/ or exercise physiology background, or Gyrotonic certification is a plus. Group class experience is preferred. Individual must have a strong customer service background and be able to work as part of a team. Schedule is evenings and weekends. Commission based position (50%).
East Bank Club is recognized as the country's most gracious and dynamic fitness, sports and dining facility. Located in Chicago's River North neighborhood, the Club opened its doors in 1980 and employs more than 650 employees. East Bank Club has set the standard for first-class hospitality and excellence in the fitness industry, a standard exemplified by each employee. The bond employees create with fellow staff, members and the Club itself keeps members and employees returning day after day.
Join a team of seasoned instructors (Our staff average is around 5 years of experience. Two of our staff members have been on board for 11 years. That is basically unheard of in this business.) Annual continuing education stipend and annual in house continuing education workshop with industry leaders that staff members are paid to attend Complimentary in house workshops on topics such as anatomy, biomechanics, training principles No sales quotas EBC offers a generous benefit package, discounted parking, discounts in the Proshop and Food Shop, and workout privileges. Full time employees (working 30hrs per week) are eligible for health benefits.
How to apply: Click here to apply, or email Lisa Reynolds, East Bank Club's hiring manager, with questions at [email protected]
SALT Fitness – Cycle and barre instructors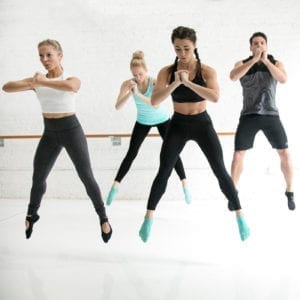 SALT Fitness is looking for motivating, experienced, knowledgable, team players to teach barre and cycle.
Who we are: SALT Fitness is a best in class fitness studio offering Barre, Indoor Cycling + FIT (interval) classes in a dynamic and fun work environment. At SALT we believe in strength. Strength in our bodies, in our minds, and in our community. And we are on a mission to build the strongest team of instructors in the city.
Who you are: Positive, inclusive, inspirational, connected, entrepreneurial, passionate about fitness & health and wellness, a team player. You care about having fun, just as much as providing a hard workout. You understand the importance of using correct form. You have a strong passion for music and curating playlists. You're willing to learn and grow, responsive to feedback, and knowledgable of physiology, exercise technique and body mechanics.
What we can offer: Competitive pay, options to grow and lead within the team (mentorships, workshop hosts, team lead), opportunity to train and teach in multiple disciplines (Barre, Cycle, FIT interval, stretch and strength), a flexible class format that allows for creativity to express yourself, continued education and mentorship.
How to apply: Please reach out to Tami Conway, [email protected], with questions and to apply.
Hardpressed – Strength Coach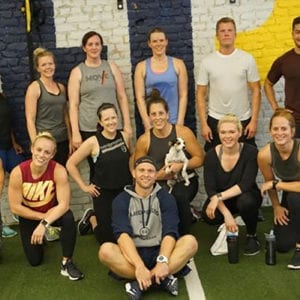 Hardpressed was established in 2011 with a mission to teach the world how hard, simple, and effective real strength training is. We provide an inviting and safe environment, one-on-one coaching, and all the necessary equipment in order to provide the best workout possible. Competitive compensation with salary + commission.
To apply, please reach out to [email protected] If you have any questions, please reach out to Brandon Groth at [email protected]
Hardpressed – Conditioning Class Coach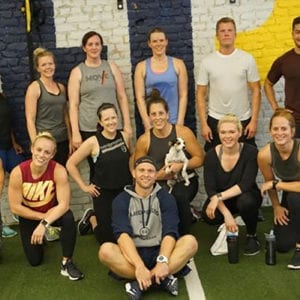 Teach fitness classes for company built on fitness innovation (off-hours so you can keep your real job/attend class). Currently looking for an instructor for Tuesday and Thursday mornings from 5:30-8:00am. Compensation per shift ranges from $80-$140. Develop your sales skills, establish relationships with successful clientele and get discounts on fitness services!
To apply, please reach out to [email protected] If you have any questions, please reach out to Brandon Groth at [email protected]
LulaFit – Personal trainer and group fitness instructors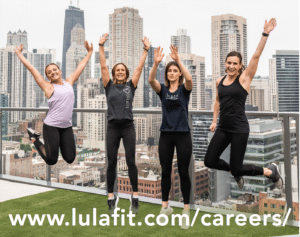 Instruct group fitness classes and or conduct personal training sessions in Chicago residential buildings.
Our company:
LulaFit is a concierge fitness and wellness company, providing on-site personal training, nutritional counseling, massage therapy, wellness coaching and group fitness. Our clients are busy people with demanding careers, and we make it easy for them to prioritize wellness by bringing our services to them.
Our Mission:
To make living a healthy lifestyle sustainable and accessible through movement, food, and restoration.
Our Brand Promise:
We deliver what our client needs, the way they need it, where and when it's most convenient for them. We provide in-home, concierge fitness and wellness services to busy people, including: personal training, nutritional counseling, massage therapy, personal chef services and wellness coaching. We bring our client these individualized programs, motivation and support all in the comfort of their home. We create a completely customized fitness and wellness plan that is manageable, flexible and fun, so our client doesn't have to dread the little time they spend on themselves.
Responsibilities and Duties
Lead group fitness classes in the luxury buildings we service
Train with individuals and small groups for private or semi-private training
Design safe and effective workouts for our clients
Demonstrate proper technique
Provide feedback, adjustments, and training recommendations
Qualifications and Skills
Current National Accredited Personal Trainer and/or Group Fitness Certification
Be well versed in group exercise classes (Bootcamp, HIIT, mat, barre and others a plus)
1+ years of experience as a trainer
Additional training certifications preferred
Open availability weekday evenings and Saturday mornings
Current Liability Insurance and CPR Certification
Excellent customer service skills
Job Type: Contract
Salary: $25.00 to $55.00 /hour
How to apply: Go here to apply, and reach out to Ashley McCullough at [email protected] with questions.
Iron & Oar – Founding Instructor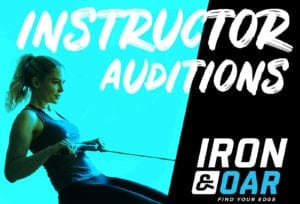 Now hiring Founding Crew Leaders to teach a revolutionary workout format (rowing experience not necessary).
Join the Crew at Iron & Oar and lead the way in the evolution of fitness. Our 45 minute rowing based fitness classes are the perfect combination of Strength & Cardio. We are looking for 2 additional Founding Instructors to pave the way for a nation wide expansion of the Iron & Oar brand. Compensation is based on experience, base plus attendance bonus. Vesting equity options for founding trainers, and ability to grow with the company.
How to apply: Please contact Dan Hix with any questions and to apply at [email protected]
ultiFIT Chicago & Libertyville – Group/Personal trainer and head trainer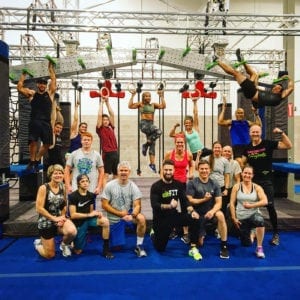 We are looking for a personable, upbeat, positive, passionate, assertive individual that can create a fun and challenging environment for clients of all ages and abilities.
ultiFIT is looking for someone who can lead a class full of clients (up to 25) and still make their experience feel personal. We need someone who can modify and progress workouts for clients that may need it tailored back or vice versa, more challenging. We are looking to create a culture where everyone cheers each other on and everyone is working toward progress. We need someone who is able to talk about memberships, make potential sales and send emails to clients (if need be). We need someone who can delliver a high energy, challenging and fun workout to all of our clients.
How to apply: Fill out an application for ultiFIT online. Contact Brian Redard at [email protected] with any questions!
Brooklyn Boulders Chicago – Fitness Instructor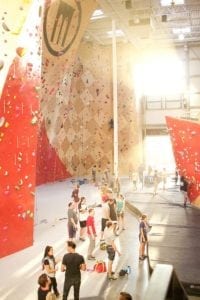 Brooklyn Boulders (BKB) opened its doors in 2009. With facilities now nestled in the hearts of New York, Boston and Chicago and programs all over the country, BKB operates an adventure lifestyle ecosystem that consists of a diverse community of climbers, creatives, artists, and fitness enthusiasts, with the common vision of Becoming Superhuman Together
We're looking for a creative person, excited by the prospect of providing amazing experiences to our community members. Driven by their passion to improve the lives of others through exercise, making it beautiful in the process. Someone who has a positive, vibrant presence and energy.
Fitness Instructors at BKB are responsible for teaching a variety of perk classes to our members and guests. The Fitness Instructor will ensure the timely start and finish of each class, and create class curriculums and outlines that are engaging and inspiring to our community.
Qualifications:
Minimum 1 year teaching experience, 2+ years of teaching experience preferred

Valid certifications in class format required

Yoga

Personal Training or Group Exercise Certification

Additional specialty/certifications preferred [TRX / Kettlebell Etc]

Knowledge of and ability to implement group fitness teaching strategies, incorporating music, tempo, cueing technique, and rhythm to classes

The ability to be professional while motivating class participants

The ability to cooperate and work well with other team members

Your own liability insurance and have

Fifth Concerto Holdco Inc. and Brooklyn Boulders Location

named as an additional insured

A desire to pursue continuing education

A valid CPR certification [to be kept on file]

Climbing experience is a plus!
How to apply: Email Daniel Rudolph to apply!
Brooklyn Boulders Chicago – Personal Trainer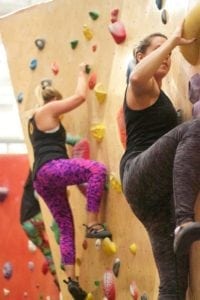 Brooklyn Boulders (BKB) opened its doors in 2009. With facilities now nestled in the hearts of New York, Boston and Chicago and programs all over the country, BKB operates an adventure lifestyle ecosystem that consists of a diverse community of climbers, creatives, artists, and fitness enthusiasts, with the common vision of Becoming Superhuman Together
We're looking for an enthusiastic, motivated individual stoked on helping others achieve their goals. Someone who's passionate about fitness and self-discovery. Someone who is relentless about improving their craft.
The Personal Trainer (PT) performs climbing and fitness assessments with community members and prospective clients, delivering unique and integrated personalized climbing and fitness programming to meet or exceed those goals. The Personal Trainer participates in sales, promotions, and events as necessary. They must be able to schedule and follow training guidelines according to standard operating procedures of the product team.  
What the job entails:  
Teach scheduled personal training sessions completely, and on time

Provide a personal training experience that showcases the BKB brand

Be aware of, and help to ensure the success of appropriate promotional, conversion and retention strategies

Act as an ambassador for the BKB brand and health, climbing and fitness on and off the clock in our facilities

Use the appropriate systems to track sales, conversion, retention, hours worked, as well as any other data-tracking and reporting functions as instructed by your manager

Report feedback to Climbing and Fitness Manager as needed

Conduct outreach and network to generate leads as required by management

Work diligently to retain clients through superior service and generating results in their achievement of fitness and climbing goals

Report any needs or issues related to trainers, equipment, members, or schedules to Climbing & Fitness Manager or Fitness Coordinator [as applicable]

Know and abide by all standards for the Climbing & Fitness department and its product standard

Be a connector in the community and maintain positive relationships with peers,community members and clients

Keep all fitness and climbing areas clean, tidy and in a better state than you found them in accordance with any applicable SOPs

Attend meetings as determined by Climbing & Fitness Manager

Responsible for meeting performance goals

Must hold, and maintain personal training certifications and other modality certifications as required by the Climbing & Fitness Manager

Communicate with clients and your Climbing & Fitness Manager in a timely manner

Meet the conditions of your hiring, specifically related to  hours and revenue generated

Work time on the floor fielding questions, selling personal training sessions, and conducting consults/assessments as scheduled and required by Climbing & Fitness Manager
Qualifications
At least one PT certification  (NASM, ACE, etc.) or the willingness to obtain one within 90 days of hiring

A valid CPR certification

Passionate, hard working, committed to changing people's lives

Additional modality specializations [Yoga, Kettlebell, etc] a plus

Rock climbing experience preferred

2 years of PT experience preferred
How to apply: Email Daniel Rudolph to apply!
The Barre Code Oak Park  – Group Fitness Instructor 
The Barre Code Oak Park is looking for a Group Fitness Instructor with the ability or willingness to learn how, to teach various class formats including barre, cardio-kickboxing, and interval training.
Training is six weeks of in-studio training that consists of facilitated learning and application lead by our Owner & Master Trainer at The Barre Code Oak Park, as well as supplemental materials and videos. You will learn to become an expert in The Barre Code method and how to motivate, inspire, and push clients to become the strongest versions of themselves.
Major Responsibilities Include But Are Not Limited To:
Be available to teach a minimum of four classes per week
Participate in team meetings and events Learn new techniques and best practices from the Master Trainer and training team from headquarters Interact and form relationships with clients and the fitness community
Embody The Barre Code brand and culture
Required Skills:
Optimistic and hardworking individual with a love for health, fitness, and The Barre Code workout
Passionate about helping others become the strongest version of themselves and achieve their goals
Ability to thrive in a fast-paced, entrepreneurial environment
Previous fitness teaching experience or current Barre Code client who has taken 50+ classes
Outgoing and personable with a desire to build relationships within and outside the
The Barre Code community Team player with a positive attitude Genuine desire to inspire and motivate others
Reliable and professional
Comfortable on a mic leading a fast-paced class with loud music and lots of energy in the room
Auditions will be held July 23-29, 2018. To schedule your audition reach out to [email protected] and include your resume and availability. Please remember to fill out the job application here as well.
The Space Between  – Yoga Teacher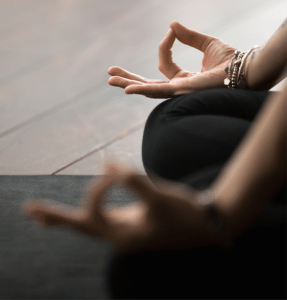 Looking for super-soulful yoga teachers who have a love of music, movement, meditation and breathwork.
Come with your story, your personality, your style. Come ready to build, evolve and grow together. We value leadership over instruction and compassion over rigidity. Express yourself within the framework of the class intention and description. Can you bring something different, something unique, something special and something powerful to The Space Between? If so, we'd love to talk to you.
Requirements:
-Vinyasa/Flow, Restorative, Yin teachers and teachers great with beginner students
– Accredited RYT 200 hr+ preferred
– 2+ years of teaching experience required
– Strong Interest in music and experience curating playlists
– Have a special talent? Think you can turn it into a workshop? Let's chat!
– Ability to teach at least 2 classes per week
– No flakes (duh!)
Email [email protected] to apply!
Spynergy Wicker Park – Cycling Instructor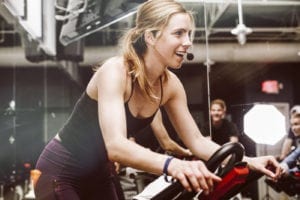 Spynergy Wicker Park is looking for motivational, high energy, fitness professionals who love music and community. Spynergy offers a no-frills, heart pumping work out for all fitness levels. We're a brand new studio excited to hire instructors who help us create a solid foundation and loyal following.
The ideal cycling instructor will
Create and maintain the Spynergy community
Design and deliver high energy choreography paired with personalized playlists
Help customers to build, plan, and execute personal goals
Maintained positive relationships with members and encourage continued class attendance
Clean and organized the studio after each class
Consistently fill classes to capacity
How to apply: Interested applicants should email [email protected]
Orangetheory Fitness River West – Certified Coach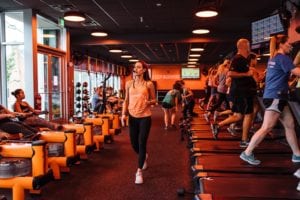 Orangetheory Fitness River West is looking for fun, smart, passionate fitness professionals to join its rapidly growing fitness team! As a Orangetheory Coach, you will be responsible for executing our scientifically proven predesigned workouts for our classes.
This trainer will be responsible for the following:
Delivering predesigned workouts to groups
Motivate members throughout workout
Build OTF attendance and retain current members
Ensure safety in regards to technique and HRM system
Provide options and challenges to accommodate all skill levels
Assist Sales Associates with introductory studio tours and sales QUALIFICATIONS
Current Personal Trainer or Primary Group Exercise Instructor Certification from select accredited bodies such as but not limited to ACSM, ACE, NASM, NSCA, ISSA, AFAA.
Current CPR/AED Certification
Knowledge of physiology, exercise technique, and body mechanics
Ability to multi-task and stay organized
Positive and effective communication skills
How to apply: email Jessica Beresford [email protected].
Management and staff
CrossTown Fitness – Fitness Manager

CrossTown Fitness is hiring a manager that is outgoing and courteous, interested in the happiness and overall satisfaction of our members and guests.
BENEFITS: Medical Insurance, Retirement Benefits (401K), Paid Time Off
Job Type: Full-time
Salary: $16.00 to $17.00 /hour
Interested in working for a successful group fitness and personal training gym in the city? Have a genuine interest and passion for fitness and sales? CrossTown Fitness is looking to hire a Fitness Manager with a background in Personal Training. Learn more here.
Our Managers have a positive impact on the success of our club by:
Projecting an enthusiastic, friendly and positive demeanor
Being self-motivated; a "self-starter"
Being customer-focused
Being dependable and punctual
Working independently and effectively, requiring little direct supervision, in a fast-paced environment
Demonstrating strong customer service through a genuine desire to serve
Demonstrating a willingness to be part of the organization's team
Qualifications and Skills
Skill requirements:
Excellent phone and e-mail communication
Self-motivated attitude
Enjoy meeting new people
Hardworking and loyal
5+ years Management or Certified Personal Trainer
Job Type: Full-time
Salary: $16.00 to $18.00 /hour
How to apply: Please apply right here, and reach out to Alex at [email protected] with any questions.
Lifestart Wellness Network – Fitness Director
LifeStart Wellness Network is the fastest growing corporate wellness company in the fitness industry. We consistently evolve with market trends, but always stay dedicated to helping our clients reach their goals. With over 50 corporate fitness facilities in the Chicagoland area we are looking for a high energy, motivated Fitness Director to create a dynamic and engaging community.
Duties: As a Fitness Director working with LifeStart our daily responsibilities include but are not limited to the following:
Growing our fitness fanbase
Overseeing all things fitness related
Assisting General Manager
Personal Training/Group Training
Wellness Events/Customer Engagement
Changing Lives
Tracking member success
Daily club operations
Benefits: LifeStart is committed to investing in our employees.
Competitive Salary
70% Commission on Personal Training
Club Connect Subscription
Annual CEC reimbursement money
ACE Health Coach Certification
Medical/Dental/Vision
401K w/ Company Match
PTO
Education Reimbursement
Free network of fitness centers
No WEEKENDS!!!!!
Education Requirements:
Degree in health or fitness related field
Nationally Accredited Personal Training Certification: ACSM, NASM, NCSA (

Within 6 months

 of hire)
How to apply: All qualified candidates ready to have fun every day and change people's lives should apply at www.lifestart.net/careers. We look forward to you joining our amazing team.
The Space Between – Studio Staff Member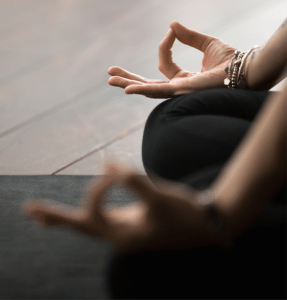 The Space Between is looking for Studio Staff who will ensure our students feel welcome and have a great experience. Are you warm, have a passion for yoga + wellness, reliable, and want to be a part of something new and exciting? Join us!
Description:
Open and close studio along with studio manager
Greet all clients and complete check-ins, maintaining a positive attitude and delivering an above and beyond client experience
Welcome and tour new clients, always seeking to drive repeat clients
Prepare studio space for classes
Ensure the brand aesthetic and studio appearance is upkept at all times
Maintain product knowledge for all studio retail operations
Provide teacher support as needed to ensure a successful class experience:
How to apply: Fill out application here and send resume and cover letter to [email protected] with Subject Line: Studio Staff.
Hardpressed – Fitness Customer Service Representative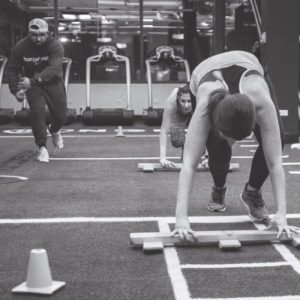 Hardpressed Fitness and Strength Training was established in 2011 with a mission to teach the world how hard, simple, and effective real strength training is. We provide an inviting and safe environment, one-on-one coaching, and all the necessary equipment. In 2015 we opened Hardpressed Conditioning with the same ideal, just for cardio classes.
We are looking for part-time customer service representatives to engage with customers, help with scheduling, answer emails and phone calls, and assist in customer account management. Pay is $13.55/hour.
Requirements
You must be able to interact with our team and relate to our diverse group of clients. Having people skills is critical as you will be the first-person people see when they arrive and the last when they leave. Applicants must possess as part of their personality:
Outgoing, friendly, curious, enthusiastic, and emotionally intelligent
Fitness must play a big role in your life already
Ability to think on your feet in a fast paced environment
Preferred Skills/Prior Job Experience:
Basic Microsoft Office
Familiarity with Mindbody Software a plus
Prior retail or sales experience
Email [email protected] to inquire about shift availability
Studio rental opportunities
Runner's High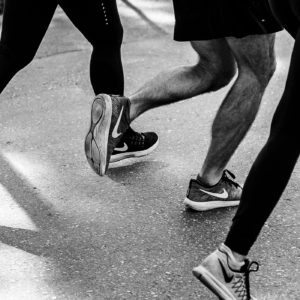 Jeff Levy, owner of Runner's High Studio, is interested in renting his studio space to trainers who want to host their own classes. The studio is 700 sqare feet. The space has women's and men's bathrooms with three showers a piece and 52 lockers. Currently in the space, there are kettle bells, body weight bands, yoga blocks, yoga mats, TRX bands, dumbbells from three pounds to 35 pounds. It is set up with a Sonos system and lighting that is completely configurable to any color. The room can be heated to 88 degrees and also has its own air conditioning unit. To inquire about rates and timing, contact [email protected].
More Jobs in Health and Wellness
VIVE Float Studio + | Old Town, Studio Director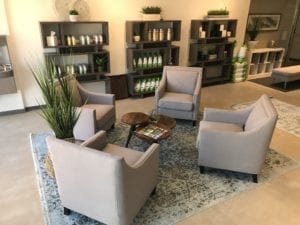 VIVE is looking for a thought leader in the wellness industry, experienced leadership, self-motivated and a passion for community outreach as we build the first national REST and RECOVERY wellness brand dedicated solely to simultaneous mental and physical restoration, specializing in float, cryogenics, full-spectrum infrared sauna, vibroacoustic and halo/dry salt therapies.
Qualifications:
Has an innate love for mental and physical wellness. Is drawn to learning about all-natural, alternative modalities.
Will manage the day-to-day operations, with Assistant Studio Director, to include but not limited to hiring, scheduling, payroll, booking software, and maintenance of equipment.
Responsible for communicating and upholding VIVE's calm, clean and curative environment and leading by example.
Manage a clean, friendly and well maintained studio.
Ensure that team members consistently execute the basics in punctuality, dress code compliance, friendliness and cleanliness.
Train and develop a strong team with the sole purpose of caring for those entrusted to our care and studio standards.
Responsible for the successful attainment of targets, including revenue and member retention.
Design, build and implement ongoing corporate wellness programs, local partnerships and outreach.
Maintaining inventory of Bleu Boutique product and make recommendations of future product purchases.
Partner with other Studio Directors and Managing Director to further VIVE's purpose and mission as an overall R & R wellness company.
How to apply: Click here to apply, or reach out to Andi with any questions at [email protected]
Bulletproof – Field Marketing Representative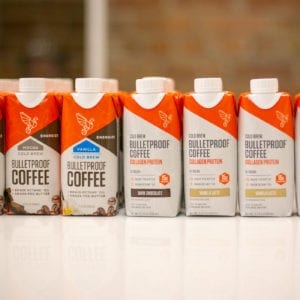 Bulletproof is seeking it's next Chicago Field Marketing Representative member. As a Bulletproof Crew Member, you'll utilize your outgoing, energetic and knowledgeable personality to execute events and demos. You could be using a company vehicle to travel to different locations and get customers excited about our products. This is an exciting time to join a rapidly growing company representation one of the hottest brands.
This is a seasonal position with variable hours working with amazing people. Maximum fun, maximum knowledge, and maximum performance, are a part of the job description, and you'll get to work with the team on a regular basis to upgrade your game, your mental performance and your life. This is also a terrific opportunity to grow with the company.
To apply and to read all the details about the Field Marketing Representative role at Bulletproof, go here.
Bulletproof – Field Marketing Coordinator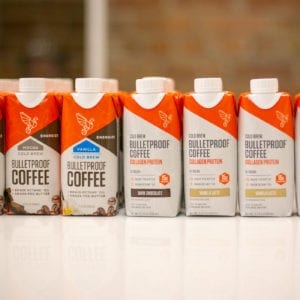 Our high growth company is seeking an energetic Field Marketing Coordinator (FMC) to join our field marketing team. In this role, the FMC will support the Field Marketing Manager in creating a combination of in-store demos, local market events, and multi-element partnership programs in support of our 5 core products. This role is primarily in the field (75%) with approximately 25% of responsibilities being administrative, off premise. The ideal candidate is goal-oriented, and has experience quickly establishing relationships and managing a growing field team. The FMC will have a thirst for excellence and a passion for the Bulletproof lifestyle.
This is a full-time position based in the Chicago area. Maximum fun, maximum knowledge, and maximum performance are a part of the job description. You will get to work with a team on a regular basis to upgrade your game, your mental performance, and your life.
To apply and to read all the details about the Field Marketing Coordinator role at Bulletproof, go here.