Apply to be an aSweatLife Ambassador – The 2021 Application is Live!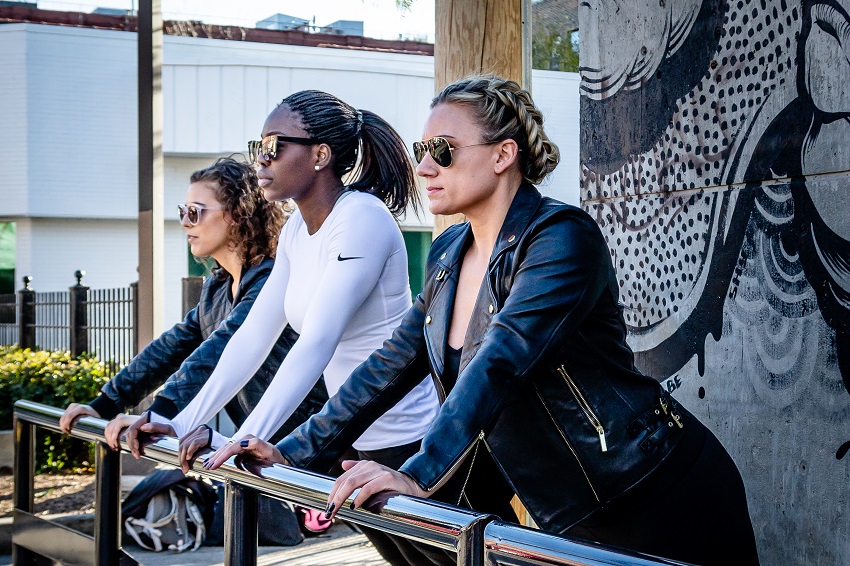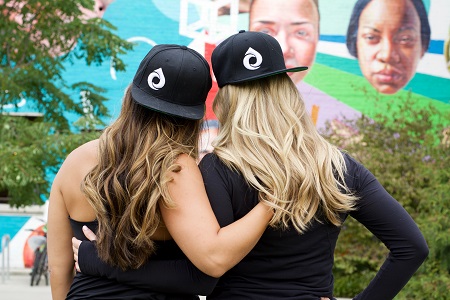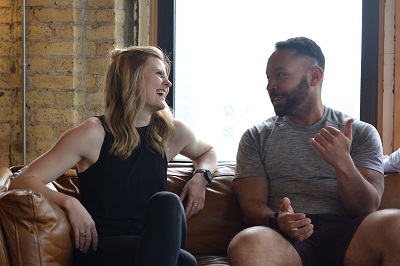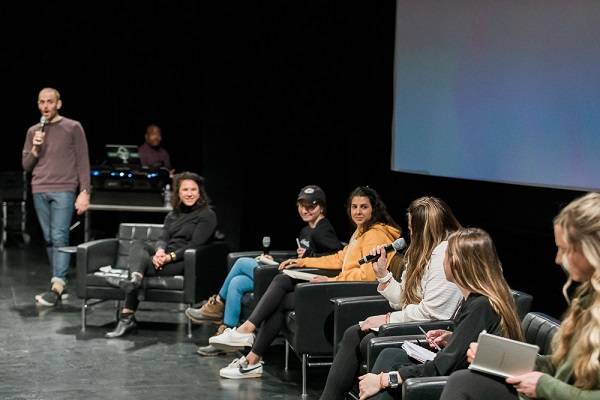 Apply to be an aSweatLife Ambassador – The 2021 Application is Live!
The fifth year of bringing on enthusiastic aSweatLife Ambassadors is upon us. Since the end of 2016, aSweatLife has grown a community of motivated individuals that are passionate about learning, growing, and making a difference. Every year the program evolves, but the pillars of community and helping each other achieve our goals remain the same.
The Ambassadors at aSweatLife embody everything we love and stand for as a brand and as a community:
That fitness can be the catalyst for living your best life.
That living your best life isn't just about fitness
That everything is better with friends
That we're the positivity we want to see in the world
How can I join? Click the button below to start your application!
What is the commitment?
Down to make new friends.

Amped up about setting goals

Able to pay a membership fee of $15 each month. Remember, the Ambassadorship gives you unlimited access to exclusive in-person and digital experiences – all tools to help you live your best life, plus swag, Ambassador-only partner experiences, and much, much more.
Ambassador Scholarships: We're confident that this Ambassadorship program will bring way more than $15/month value to your life, but we're also aware of the impact of COVID-19. To that end, we want to help those impacted by unemployment, reduced income, and anyone else that could really use the Ambassadorship but doesn't have the means to pay the monthly fee.
To encourage EVERYONE to apply, we're offering at least 25 scholarships to newly accepted Ambassadors on a first come, first served basis.
Unique to the aSweatLife Ambassadorship:
01
Kick-Off Event
A special welcoming event to get to know current and new Ambassadors typically involving a fan favorite workout and motivational talks to get you amped for the year ahead. Did we mention aSweatLife swag will be given out so you can represent wherever you are in the world?
02
Goal-Setting Workshop
#BHAG (Big Hairy Audacious Goals) will become one of your new favorite hashtags as you dream up big goals and sketch out the steps you'll take to get there.
03
Early Access and Discounts
You'll have first access to #Sweatworking and other aSweatLife events. You'll also get surprised with studio partner deals every month that can't be beat.
04
Brand Perks
As an aSweatLife Ambassador you will receive access to brand products and services through giveaways, care packages, and ongoing discounts. Goodies and discounts through brands that support nutrition, recovery, movement, activewear, equipment and more. 
Tell me more!
What does it mean to be an Ambassador?
Being an Ambassador means you're raising your hand to be involved with a community that creates opportunities for you to make friends, focus on your personal wellbeing, and support others along the way. In the past year, we've seen Ambassadors pivot and accomplish big and small goals; we've seen Ambassadors express their genuine thoughts to build up humanity; and we've seen how communities can rally to help one another. It's a beautiful thing! From our own experiences and what we've heard from current Ambassadors, the aSweatLife Ambassadorship provides a lot of happiness in a world where we could all use that extra bit of light to brighten up our days.
What can you expect?
While the Ambassadorship is something you'll benefit from in your daily life, there are a few major events that we mark our calendars for every single year, as well as recurring monthly events. 
Workshops: Every month, we bring the Ambassadors together – in person or through a digital experience – to learn something new that will help you live your healthiest, happiest, most productive life. The topics are always diverse. In the past, we've met over mindful eating, design thinking, and happiness. We've hosted leadership, public speaking, and meal prep workshops.  We've had sound meditations, mobility seminars, and panel discussions. All workshops are designed around trying something new while getting after your BHAGS!
Workouts: We've created a few different ways you get to work out that are unique to the Ambassadorship:
Studio of the Month: Every month, we partner with a best-in-class studio to give you access to classes and trainers you might not have heard of otherwise. These are workouts that only gym and studio members have access to regularly, but as Ambassadors, you'll have rotating access for a month at a time. This is a great way to try something new or revisit a favorite studio.

#WannaWorkout: Accountability is key! Through our Slack and private Facebook group, Ambassadors can connect to pair up or create groups to schedule workouts together.

Once a week: You will be invited to a free class once a week via a digital platform with other Ambassadors. Join the rotating roster of workout formats and trainers.
Uplifting Network: You'll be a part of a digital network of connections and resources of help among all Ambassadors nationwide through a closed Facebook group and Slack channel. Here you'll find a pool of people who are ready and excited to help you get answers to whatever questions you have – from "where can I renew my CPR credentials online" to "does anyone have a promo code for the Outdoor Voices exercise dress" to "I just quit my job and I'm not sure what I want to do next, anyone want to get a cup of coffee?"
Okay, I am in! What else do I need to know?
How long do I have to apply? The application is available now for the 2021 Ambassadorship. It will be live until August 31st at 11:59 pm CST.
When will I find out if I'm in? We spend hours pouring over these applications and we'll do our best to contact you by September 7th to let you know if your application has been accepted. If we're delayed, we'll let you know. From there, get ready for a journey together full of digital connection, in-person meet-ups (when possible), workshops and workouts, and – we hope – new friends for life.
Is there a cost? There's a monthly fee of $15, or you can get two months free by paying $150 for a full year of membership. 
Do I need to reapply if I am already an ambassador? Nope! Once you apply and are accepted you are an ambassador for life. 🙂 No need to reapply. 
Is this ambassadorship only in Chicago? Nope! The ambassadorship was started and has grown in Chicago, but there are Ambassadors all over the country, especially in cities like LA, NYC, Columbus, Denver and Houston; they host IRL experiences as well. Whether you live in Chicago – aSweatLife's home city – or anywhere else in the U.S., we'd love to have you join the 2021 Ambassador program!
What are Ambassadors saying?