ReTREAT Yourself: SoulCycle and Black Tomato Partner on an Unforgettable Retreat Series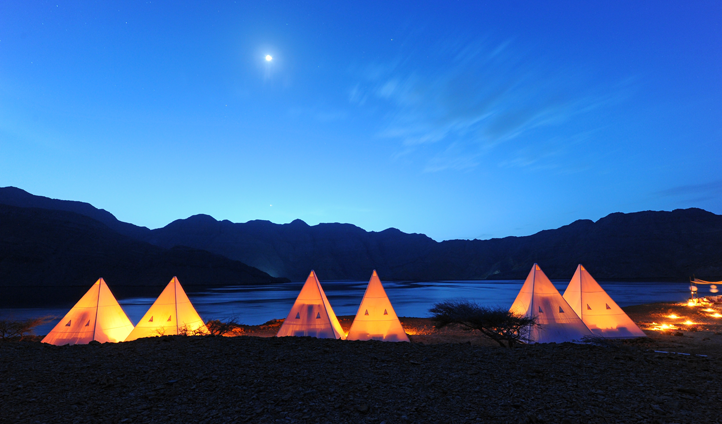 The term "experiential" has been overplayed, probably more than your Spotify Artist of the Decade. But what happens when you bring together two brands that could be responsible for defining the term?
Answer: Retreats by SoulCycle and Black Tomato, aka the best damn experience we could possibly imagine. SoulCycle has teamed up with Black Tomato, an award-winning travel company known for its unique and expertly-curated travel experiences, to create a retreat series to literally, "take your journey, find your soul."
For those of you that haven't tried a SoulCycle class, the brand describes themselves best: "SoulCycle classes are physical, musical, emotional and community-based—some of our riders say we create a sanctuary, therapy and release as the experience gives them space to connect to themselves." And part of that therapy is taking what you experience and do on the bike into real life. Translating that into a trip required a partner equally versed in experiences. Enter Black Tomato.
We've seen wellness travel explode over the last decade and go way beyond the standard "spa weekend." According to the Global Wellness Institute, the business of well-being is more than three times larger than the pharmaceutical industry. Travelers are looking to integrate adventure and nature and for good reason: traveling, especially when focused on outdoor adventures, has all kinds of health benefits.
Scientists have discovered that exposure to natural stimuli lowers blood pressure, reduces stress-hormone levels, promotes physical healing, bolsters immune-system function, raises self-esteem, improves mood, curtails the need for painkillers, and reduces inflammation (Outside Magazine, May, 2019). There are even programs providers can use to "prescribe nature" like Park RX.
But planning an outdoor adventure and unique wellness experience can be intimidating, time-consuming and stressful – all the things we don't want a trip to be.
Black Tomato has us covered. It is obvious why SoulCyle chose them as their partner for Retreats by SoulCycle after taking a quick glance at their website where you'll find experiences like the Get Lost series, which is "Designed for those looking for a once-in-a-lifetime challenge. Train with elite survival experts before traversing a polar, jungle, coastal, mountain or desert region in your mission back to civilisation."
Warning: you WILL find yourself in a travel inspiration black hole on their site, considering places you never thought you would. But Black Tomato's expertise goes way beyond these suggested itineraries. According to Global Partnerships Manager, Greg Fruchtenicht, Black Tomato planners 'let the passions of their clients inspire them.'
And their passion for travel and exploration runs deep too. Every two years, Greg and four of his close friends go on an epic road trip, mostly involving camping and adventuring their way around a country that they know little or nothing about. How do they pick their destination? In the years in between the actual trips, they take turns hosting a dinner for the crew, where each person comes with a full presentation to pitch the trip they think the group should take next year, including possible routes, activities, basic costs and even specific spots to camp along the way. They then collectively make the decision which trip they think is the best and begin collaboratively planning from there. Yes, we'd like to be friends with Greg too.
Retreats by SoulCycle was inspired by the passions of SoulCycle's community who, according to the brand asked for more experiential ways to spend time with our instructors and each other. Each retreat is multi-dimensional. The retreats bring together a like-minded community, and participants have the opportunity to find their center through unique experiences curated by Black Tomato and SoulCycle's instructors that focus on connection, bonding, movement and nourishing food in amazing destinations.
The first retreat already took place in Austin, Texas and we are anxiously waiting to hear when and where all the rest of the retreats will be because we definitely need to attend at least one. If you are interested, you can sign up here to get updates. Until then, we'll be scheduling ourselves some time in nature and getting inspired by Black Tomato.