Resolve to Try These Superfoods This Year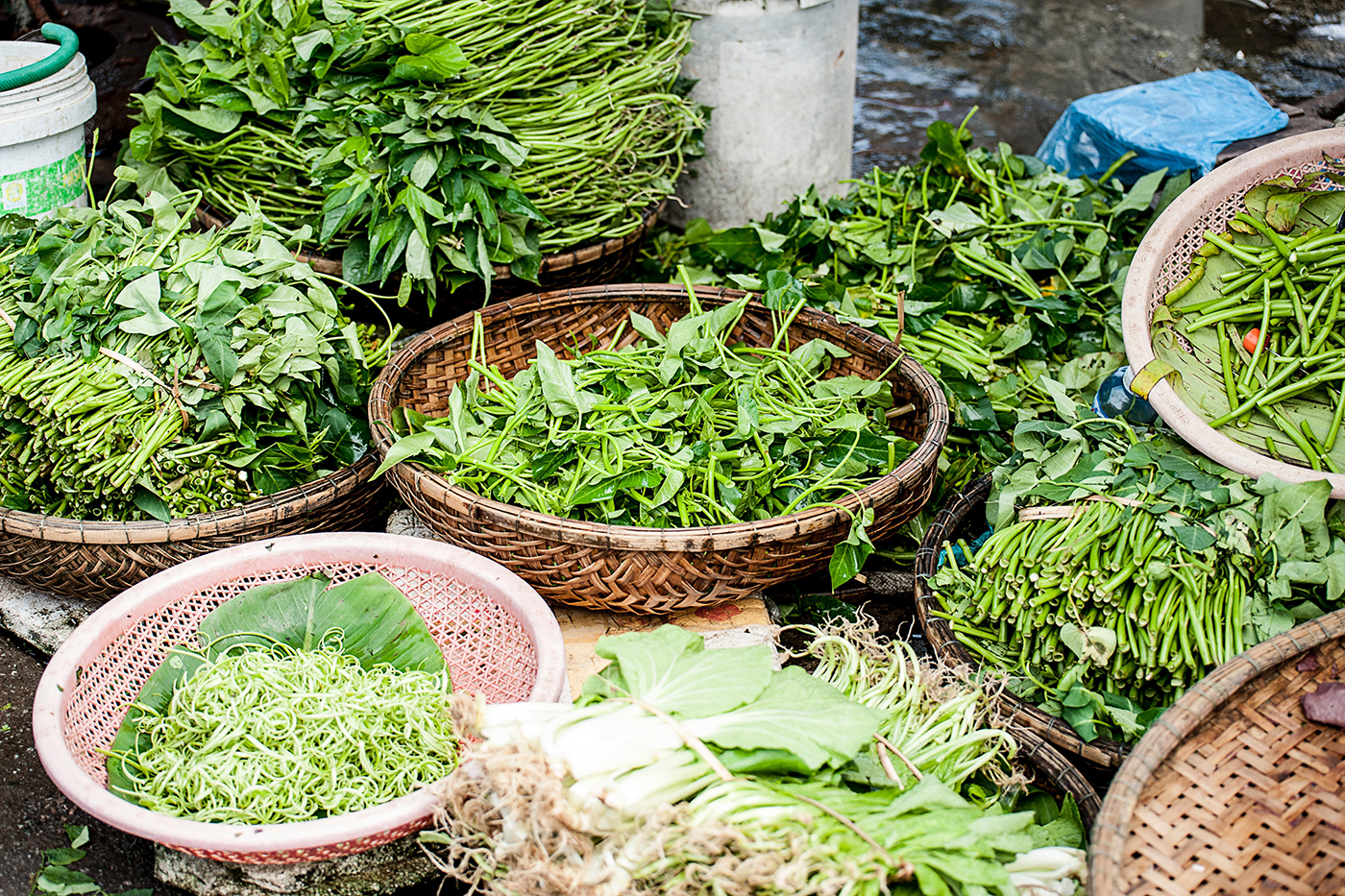 Last year it was stress-busting adaptogens. Before that, turmeric and all those brightly colored golden lattes. And fermented kombucha had a moment somewhere in there as well. All powerhouse super foods with a laundry list of health benefits whose bandwagon I never fully jumped aboard.
So in 2018, along with vowing to cut back on sugar and finally stop eating dairy (both on my abbreviated list of well-meaning resolutions), I thought it'd be nice to finally incorporate some true dietary powerhouses into my regular diet. With that in mind, I turned to nutritionist Elissa Goodman, who literally wrote a book on super foods. (Cancer Hacks, she says, is a holistic-based guide to dealing with the disease she was diagnosed with at 32.) And the L.A.-based pro delivered, serving up the three, previously-unknown-to-me, eats I should be gobbling up this year.
Tempeh
While I've heard of the soy-based food and vaguely knew it was something vegetarians rely on, I've never been brave enough to try it myself. Apparently, I'm not alone. Though the dish — a whole soybean, fermented, pressed into a block and left unprocessed — had its moment three years ago, when a Washington Post writer declared, Make 2015 the Year of Tempeh, Goodman says, "I am always surprised when I mention tempeh and the whole room looks back at me like they have no idea what I'm talking about!"
There's reason to study up. In addition to being a great meat-replacement (it boasts roughly 15 grams of filling protein per half cup), the fermentation process means its chock full of the probiotics that lend themselves to a healthy gut. And if cooked up right — it can be marinated, grilled, baked, pan fried or even crumbled — it's quite tasty, promises Goodman. Her go-to meals (she tries to incorporate it into her diet two to four times per week) include crispy tempeh lettuce wraps, tempeh chili and tempeh stir fry with rice noodles.
Black seed oil
The ancient remedy once described as a "cure" for every disease, will make a comeback in 2018, predicts Goodman. Packed with what she calls "powerful phytochemicals known to treat antibiotic-resistant superbugs," it boasts benefits for the skin, healthy digestion and immune function. (One 2011 study even declared the oil, made from the seeds of the nigella sativa flowering plant, to be "effective against many diseases like cancer, cardiovascular complications, diabetes, asthma, kidney disease.")
While Goodman suggests consulting with your physician before starting a program, most experts recommend consuming one teaspoon per day. Notes the pro, "It can be taken as a supplement either in capsule or droplet form."
Celery root
The neglected cousin of the more popular celery, the turnip-like veggie is a nutritional force, says Goodman. The green, which also goes by the name celeriac, boasts blood sugar-stabilizing fiber, energy-boosting magnesium and vitamin B6, which is necessary for brain function.
And while Goodman admits, "it's not the most glamorous of vegetables and may take some work to prepare," there are payoffs. Martha Stewart describes the veggie, at its prime in late fall, as having "a distinct, refreshing flavor reminiscent of a cross between celery and parsley," while Bon Appétit dubbed the "underrated" ingredient one of their favorites. Swears Goodman, "When it's pureed, sautéed or chopped, it's a hit!"