Eat These Foods To Avoid That Dreaded Winter Cold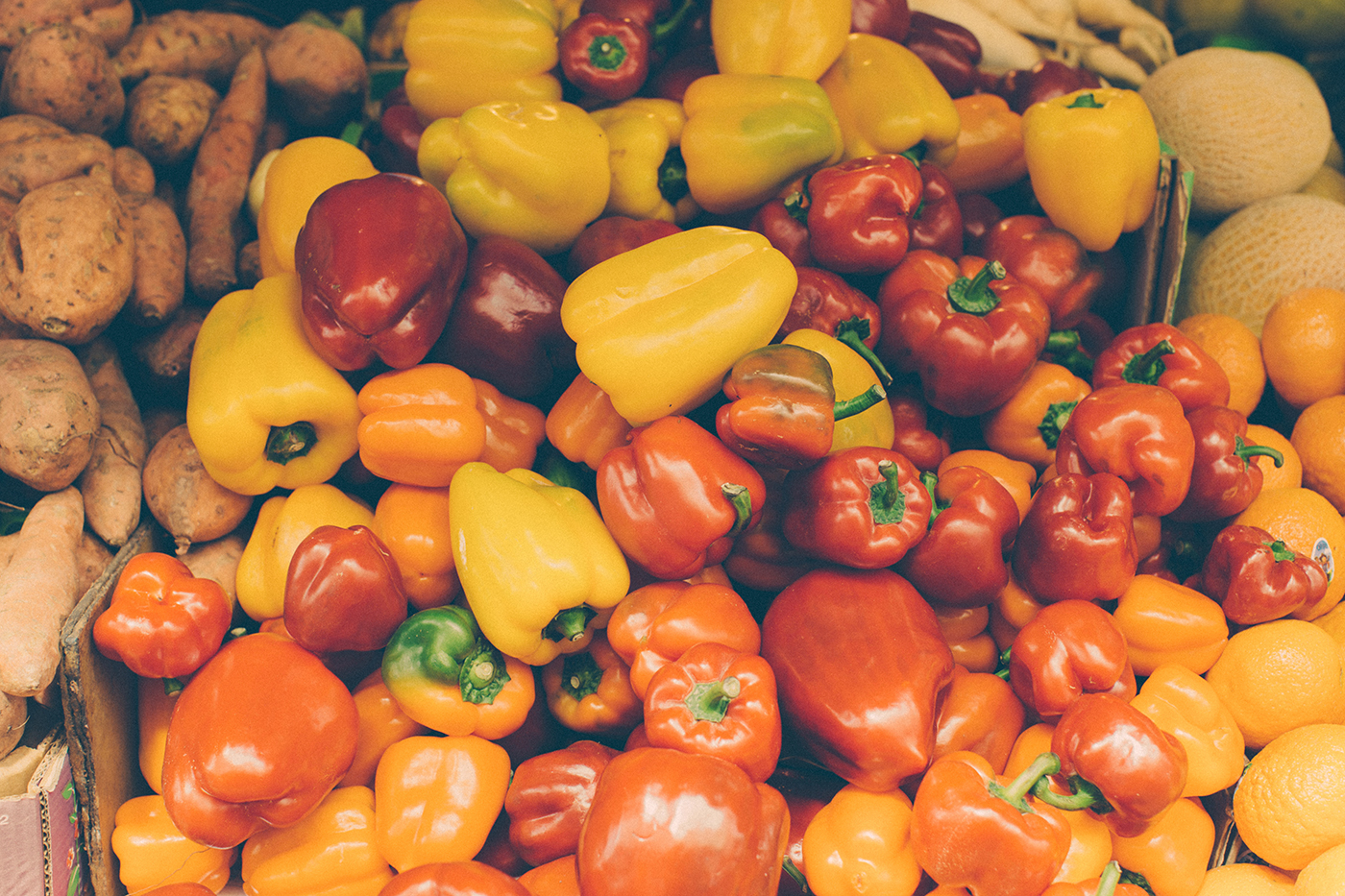 For me, it starts with the scratchy throat. That slight — but very much present — ache that indicates another cold is brewing. Within days, I'm a sniffling, coughing mess, rubbing my nose red with scratchy tissues and pathetically asking my husband if he'll massage my swollen sinuses. It's an all-around attractive sight, really.
But wintertime colds don't have to be an inevitability, swears New York City-based dietitian Brigitte Zeitlin.
Keeping your immune system strong "can help fight the common cold, flu and other illnesses," explains the pro.
So while an apple a day may not actually keep the doctor away (solid strategy, though), loading up on vitamin C – and antioxidant-rich foods can help keep a runny nose and sore throat at bay. (Snagging at least seven hours of sleep a night and getting in some cardio a few days a week is also important, she stresses.) Zeitlin, founder of BZ Nutrition, serves up the perfect menu for giving colds the cold shoulder. Read up on the foods that fight colds and add them to your weekly grocery list now.
Citrus fruits
The vitamin C in oranges and grapefruits "has been linked to increases in the production of certain white blood cells," notes the nutrition expert, "which are the main defense of the immune response to fight colds."
And since our bodies don't store the crucial nutrient, she says, it's key to get a daily dose. Try having half a grapefruit with breakfast or snacking on a clementine and some cheese.
Red bell peppers
With "even more vitamin C" than citrus fruits, the vegetable is a solid immune-booster, says Zeitlin. She likes adding them to salads and stir-fry or dipping them into hummus. (More on that later!)
Broccoli
The key ingredient in this veggie is selenium. A mineral "linked to slowing down the body's over-active response to certain form of cancers," says Zeitlin, "it's also a powerful antioxidant."
To reap the most benefits, she advises, eat it raw or just lightly steamed.
Sweet potatoes
An antioxidant called carotenoids in sweet potatoes is converted into vitamin A in the body, says the expert, then "works to help fight off infections."
(As a bonus, it also promotes healthy vision.) Double — or triple! — down on your vitamin A consumption by cooking the starchy vegetables with carrots or squash.
Chickpeas
Vitamin B6 is another important player when it comes to immune system functions, says Zeitlin, and chickpeas are "loaded" with the nutrient. You can go straight to the source by tossing some into salad or soups, or throw them into the food processor to make hummus.
Almonds
A healthy, low-calorie snack, the nuts are high in vitamin E, says Zeitlin, "an antioxidant that can help your body fight off infection."
You can add 'em to oatmeal or yogurt or even top whole grain toast with some nut butter. Allergic to nuts? Using a sunflower spread will reap the same benefits.
Spinach
Leafy greens are chock full of both vitamin C and E "giving you a double dose of immune-strengthening power," explains the pro. "Use it as the base for salads, add it to scrambled eggs, toss it into your soups — literally throw it into everything!"
Greek yogurt
Due to a wealth of probiotics, this dairy is key to optimum gut health. And since "the majority of our immune tissue is located within our digestive tract," notes Zeitlin, "keeping your gut healthy will help to keep your entire body healthy."
Green tea
The popular sip has a lengthy list of benefits. But when it comes to fighting colds, its most vital is an antioxidant called EGCG, says Zeitlin, that's "been linked to boosting immune function."