Five Easy Weeknight Meals, No Recipe Required
There's a time and a place for 20-step recipes that call for obscure ingredients like dandelion roots and dragon fruit. But that time and place is not 8 pm on a weeknight – at least, not for me.
When I get home after a full day of work and a sweat sesh at the gym, the last thing I want to do is follow a complicated recipe. Instead, I like to prepare one of these fast and easy throw-it-all-together meals using ingredients from Trader Joe's. (If you don't have a Trader Joe's nearby, you can likely find substitutions for the ingredients below at your local grocery store.)
These are my five go-to meals with no recipe required. Just follow the simple directions and you'll be chowing down in no time.
Winter curry
Tomato basil mozzarella sandwiches
You can slap these sandwiches together in no time.
Layer sliced tomatoes (I like the smaller vine-ripened ones because they fit better on the bread), sliced mozzarella (I prefer the mozzarella log not packed in water to reduce sogginess) and several basil leaves on a sliced and toasted baguette.
Drizzle with balsamic vinegar and top with the other half of the bread. Yum!
Enchilada casserole
Preheat the oven to 350 degrees.
Layer the bottom of a glass casserole dish with corn tortillas. You may need to break a few of them up to fully cover the bottom of the dish.
Spread a can of rinsed black beans on top of the tortillas, followed by several handfuls of spinach and a thick layer of shredded Mexican cheese.
Add another layer of corn tortillas. Dump an entire bottle of enchilada sauce on top and cook for 25 minutes or until hot.
Top with chopped romaine lettuce and guacamole.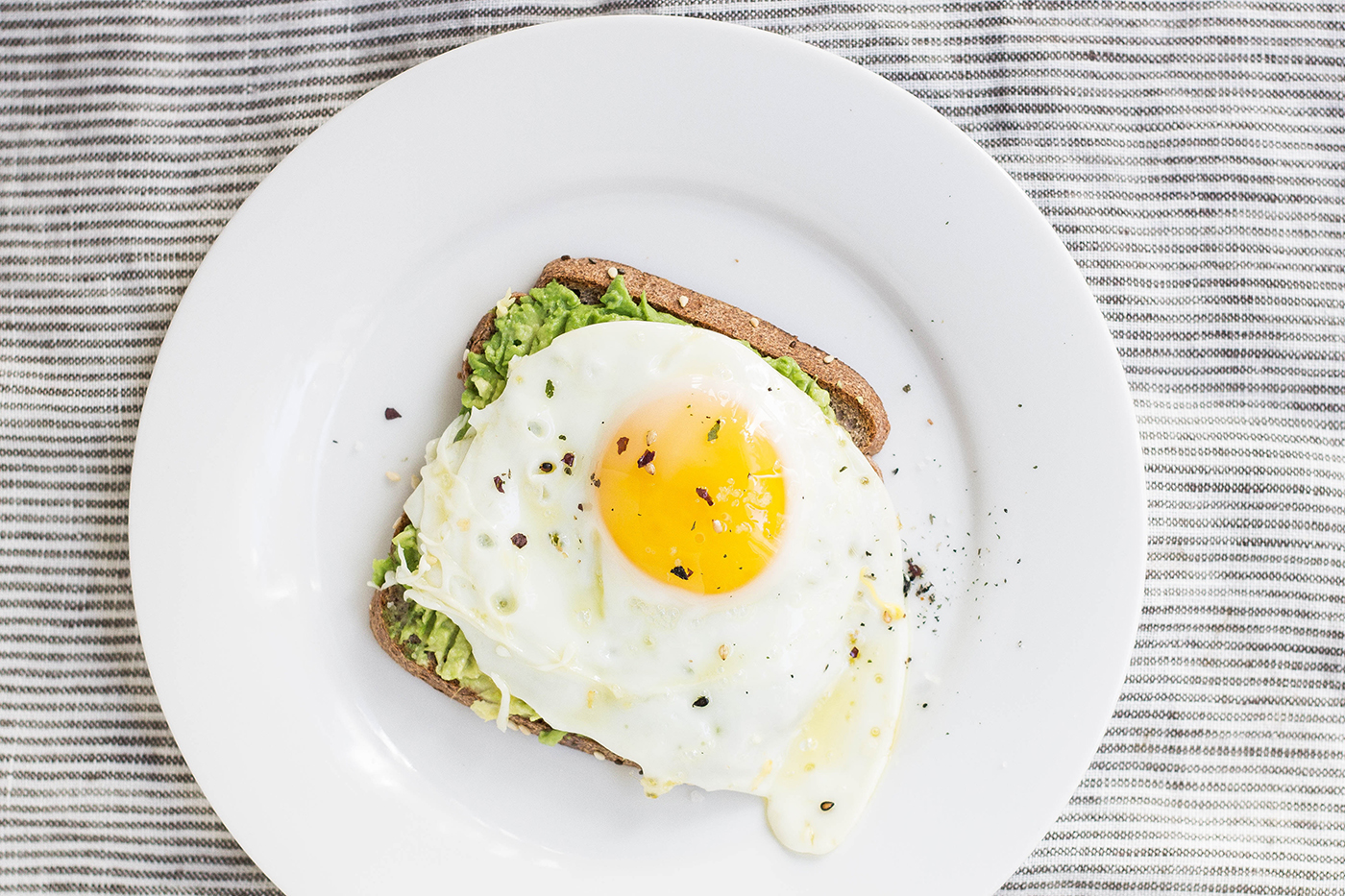 Avocado toast with eggs
In a saucepan over low heat, scramble three eggs.
While the eggs are cooking, mash two avocados in a small bowl with garlic salt, pepper and red chili flakes.
Slice and toast a baguette. Spread the avocado mash on the bread, then top with the cooked eggs.
So simple but so good.
Tex-Mex bowl
Slice a yellow onion and two yellow, orange or red peppers.
Sauté with a bit of vegetable oil until soft. Add a dash of taco seasoning if you wish.
Meanwhile, warm up leftover rice or premade rice in the microwave along with rinsed black beans or pinto beans.
Assemble the bowl by layering the rice and beans, then the veggies, then lettuce, a scoop of guacamole, salsa, a sprinkle of cheese and plain yogurt.
Congrats – you just made your own speedy and easy Chipotle bowl.
What other fast, easy weeknight recipes are your go-to's?