Bootcamp Bachelorette for the Active Bride-to-Be
We've all seen those #sweatingforthewedding hashtags and fitness studio specials for the affianced, so it's no wonder today's brides-to-be often want to kick up the energy level at their bachelorettes. After all, what's more fun than getting together with your favorite gal pals for a cardio-pumping, good-vibe-flowing, laugh-til-you-drop sweatfest? Get inspiration for your own bachelorette or a friend's with these awesome group workouts that find the sweet spot between serious and silly.
Boozy Bikers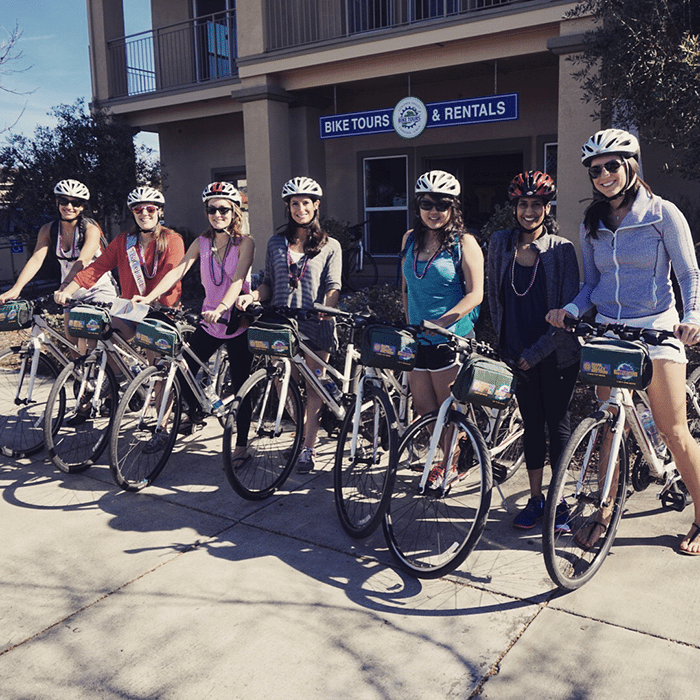 I'm totally onboard with the motto of Sonoma Valley Bike Tours: Will Bike for Wine. That's right – you hop on a bike, pedal through gorgeous California vineyards, stop for a sip (or two or three or four), then do it all over again. Can't you just feel the wind in your hair and taste that crisp chardonnay? Sign me up!
Is your bride more into beer? Check out Bikabout for a self-guided brewery tour in Vancouver, British Columbia.
Get in Formation
As the first few notes of Ke$ha's classic dance anthem "Tik Tok" came over the speakers at my friend Maggie's wedding, a dozen of us cheered and rushed to the floor. Six weeks earlier, we had gathered in a studio in New York City to learn the choreographed dance we were about to recreate on her big day. Arms were flying, heads were bobbing out of tune and several of us nearly crashed on the spins, but it was an absolute blast.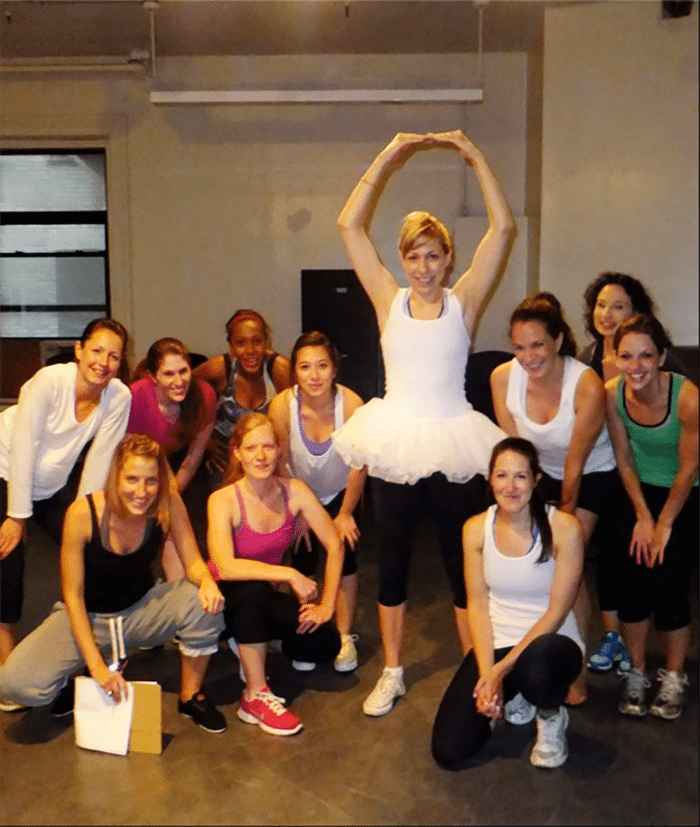 Unless you're part of a flash mob or stumbling through dance class (something the bride and I did regularly as children), when else in life is it totally appropriate to break out in a synchronized dance? For our Ke$ha routine, the bride's sister simply contacted a local dance studio and set up a private session on a Saturday afternoon. Easy-peasy and tons of fun. So let's make like Beyoncé, ladies, and get in formation.
Bump and Roll
I saw something spectacular on my fall trip to Austin. A group of grown men and women voluntarily climbed into clear plastic bubble balls and proceeded to play a ridiculous soccer game. Encased in these bulbous costumes, they bounced off each other, rolled around the field, occasionally got stuck upside-down and embraced the all-out hilarity of being a human trampoline.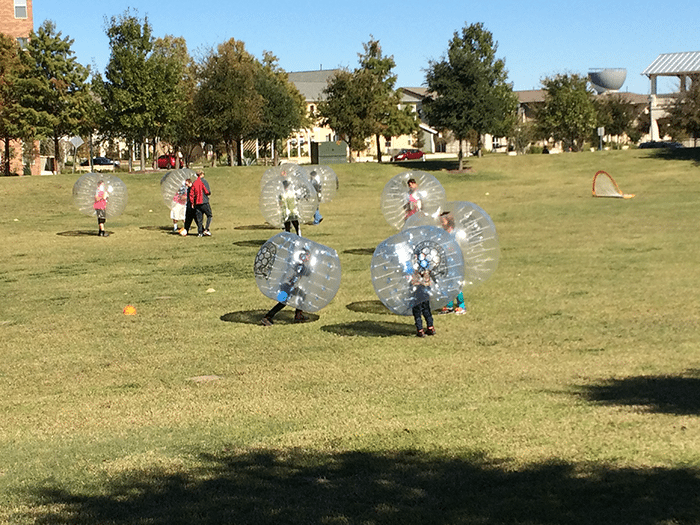 Known as bubble ball, the game recently arrived stateside from New Zealand, Norway and other creatively inclined countries. The founder of Austin Bubble Soccer says it's like being a kid again. Think you can suit up the bachelorette without laughing? I don't think it can be done.
Life in the Fast Lane
Well … maybe not so fast. It all depends on how quickly your girl gang pedals their modified trolley through the streets of Nashville, San Diego, Portland, Minneapolis or whichever fair city is hosting your rowdy crowd. These bars on wheels call for frequent whoops, friendly waves to pedestrians, good tunes and nonstop pedaling. Just make sure Team Bachelorette saves enough energy for the hills!
Up in the Air
A sky-high outing is the perfect way to honor a bachelorette who's over the moon about her upcoming wedding. Arrange a private group lesson in aerial yoga at one of AIR's locations in Chicago, Los Angeles or Charlotte. You'll use sturdy slings to stretch and twist your body in new ways. Or channel your inner gymnast and reach for the stars at Sky Zone Trampoline Park, which offers multiple locations throughout the country. Lastly, consider heading to an indoor rock climbing gym like Brooklyn Boulders in Chicago. Sure, there's the risk of vertigo, but that's where the bride's on-the-ground cheering squad comes in. Friendship metaphor for the win!