Our community at aSweatLife is inclusive by nature; when we get together for #Sweatworking, we try something new and meet new people in the process. Organically, it has become something we treasure and want to celebrate.
aSweatLife's first team of ambassadors is made up of many of the individuals who made aSweatLife's community what it is today. They're on board with #TeamaSweatLife throughout 2017 and over the course of the year we're charging them to live their best lives with aSweatLife and providing them with the tools to do so.
We know that physical fitness is one component to living your best life. It might be the most tangible aspect to take control over, but the benefits of taking charge of your health and wellness manifest themselves in every other aspect of your life – from inner confidence to career success to overall satisfaction and happiness in life.
Stay tuned, we'll share all of those tools with you, so if you choose to make 2017 your best year yet, we've got your back.
Erica Agran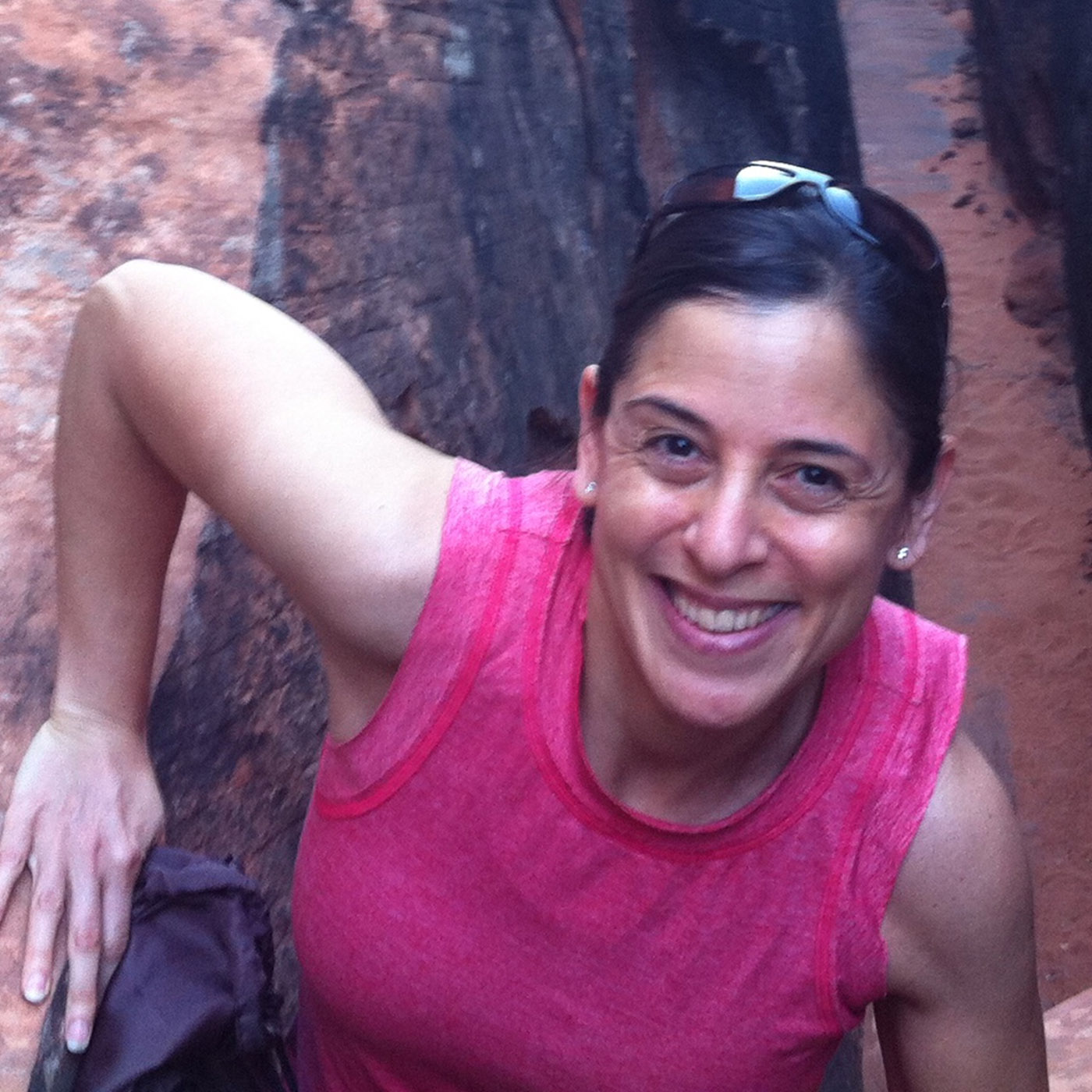 Erica is the blogger behind Erica Finds (ericafinds.com). She "finds" all things health, wellness, fitness, travel, running and more. She is constantly in search of new fitness classes, energy bars, adventures and places to go. In "real life," Erica is works for a healthcare technology company and has been living in Chicago with her husband since 2006, but is still a Jersey girl at heart. You can find Erica online (ericafinds.com) and on Twitter (twitter.com/EAgran), Facebook (facebook.com/ericafinds) and Instagram (instagram.com/ericaagran).
Marquita Anderson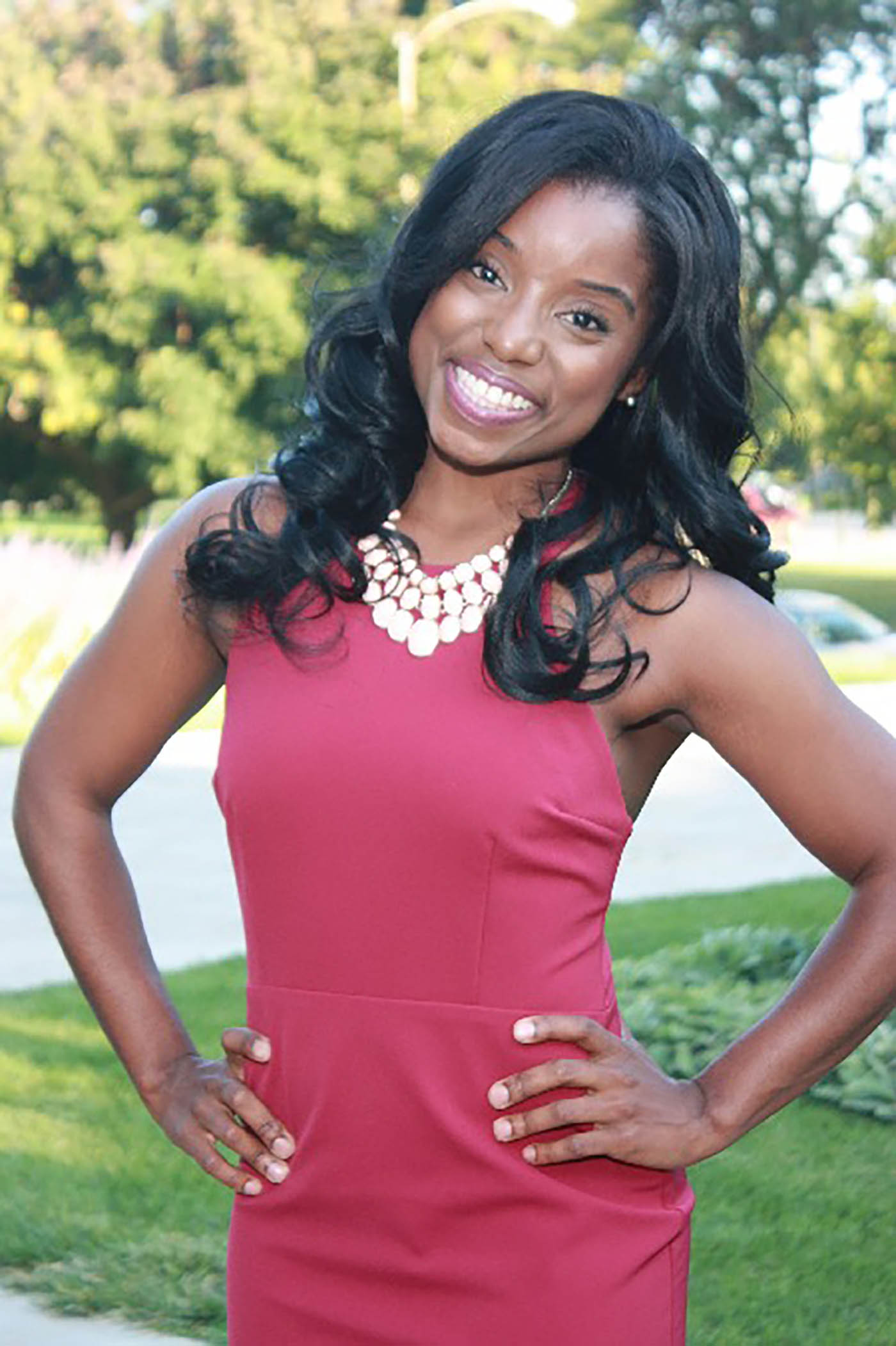 Chicago's Georgia peach pranced her way to the Windy City in 2012 and received a M.A. in journalism at Roosevelt University. After dedicating most of her years to a 'dance life' it was only fitting to join the obsessive fitness culture that consumes Chi-town. Fast forward to now, this marathoner and proud Spartan lives out the Go Green spirit to the fullest. She volunteers for the Green City Market, creates vegan-friendly food and serves on the board for Michigan State University Black Alumni Association. By day, she works at the news desk and field produces for NBC 5 News Chicago. By night, a Nike Run Club Pacer, tea aficionado and karaoke diva that can be seen at a bar near you.
Skye Barella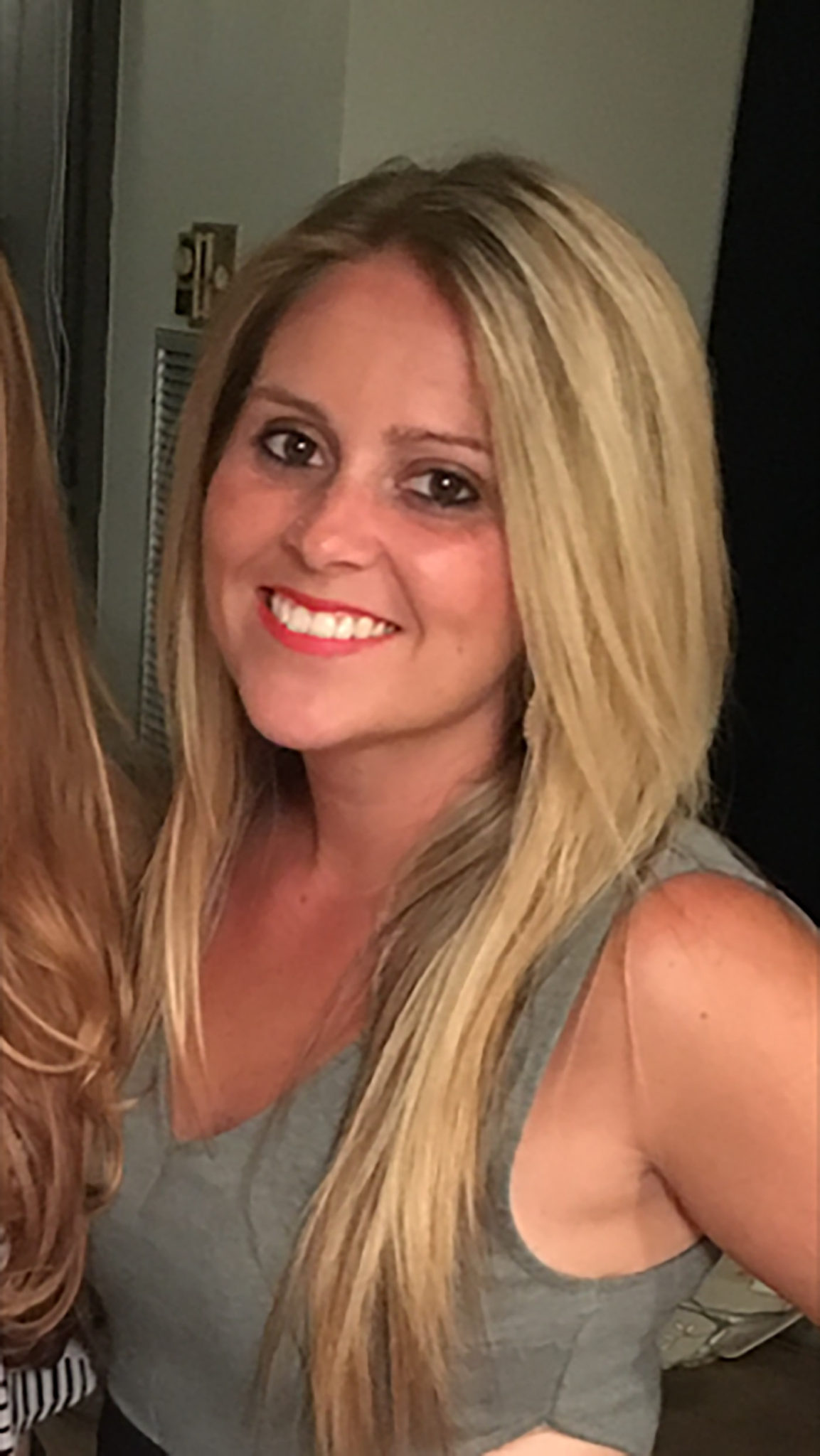 Skye moved to Chicago in 2013 after graduating from Purdue University. After receiving her B.S. in Behavioral Neuroscience she began her career working at Northwestern Hospital. To break up the monotony of the everyday desk job, Skye pursued an interest in fitness. Through word of mouth she stumbled upon the aSweatLife team and it has been a part of their journey ever since. Skye has a love for traveling, reading and discovering unique food and activities in the city. Outside of her love for a high intensity interval class, Skye loves to add in some Pilates and cycling as well.
Stormie Barella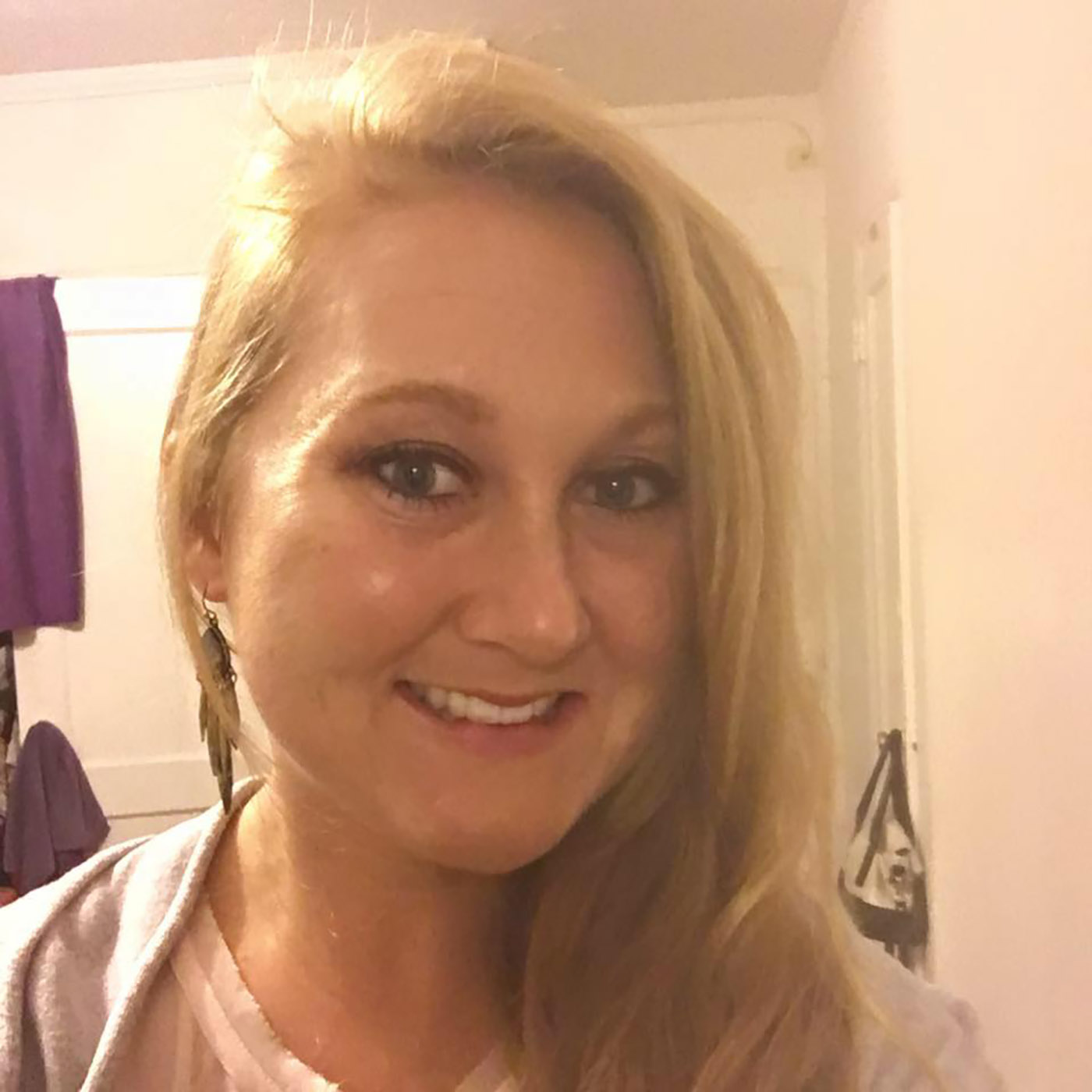 Stormie is a self-proclaimed fitness guru. Growing up in Indiana then attending Purdue, Stormie moved to Arizona for 2 years before making her way back to the Midwest in Chicago. Playing sports since she was young, being active has always been a priority. Working in advertising and marketing since graduation, Stormie currently works for Microsoft on the Bing Ads business. Stormie loves being active. She ran her first marathon in 2016 in Chicago, does yoga, strength training, HIIT workouts, Pilates and anything else she can get signed up for. When she's not working out she is traveling or with family.
Natalie Bielski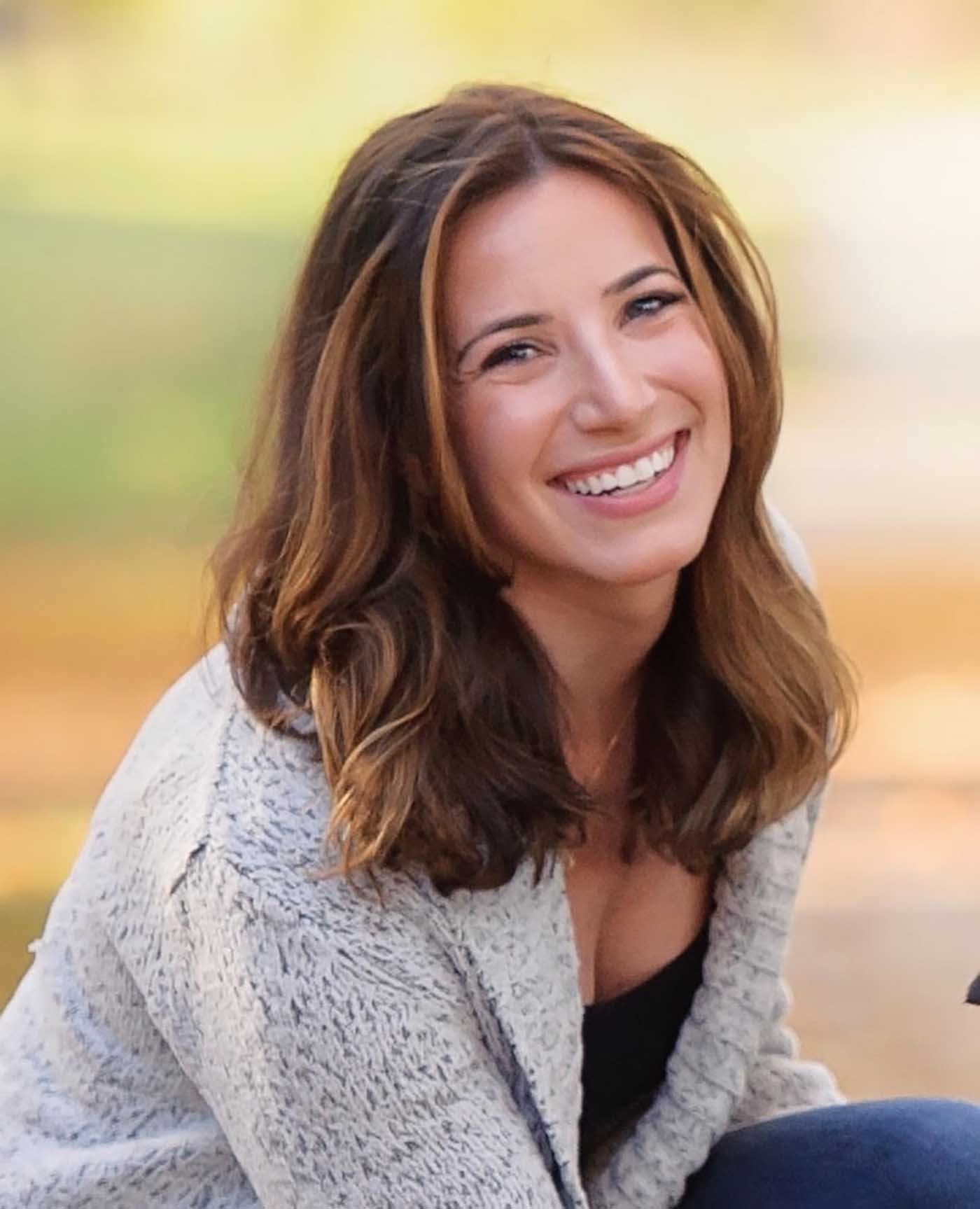 Natalie lives in the western suburbs with her hubby and puppy, Ella. She loves trying out different studios and workouts and is always up for a new class! Some of her faves include stand-up paddleboarding, HIIT, and spin. You can also find her in local triathlons or jogging the lakefront path in Lake Geneva in the summer. If she didn't live in Chicagoland, she'd live in SoCal and spend her days surfing, hiking, and eating a whole lot of sushi. A girlfriend introduced Natalie to Sweatworking a year ago and she's been to several workouts including Flywheel, CAA/On Your Mark, and Chicago Paddle Company. Outside of fitness, she enjoys traveling whenever and wherever, trying new recipes, and Instagramming (find her @FitFabNattiegams)! She's a medical speech pathologist and works on the spinal injury unit at a rehabilitation hospital.
Mariah Boyd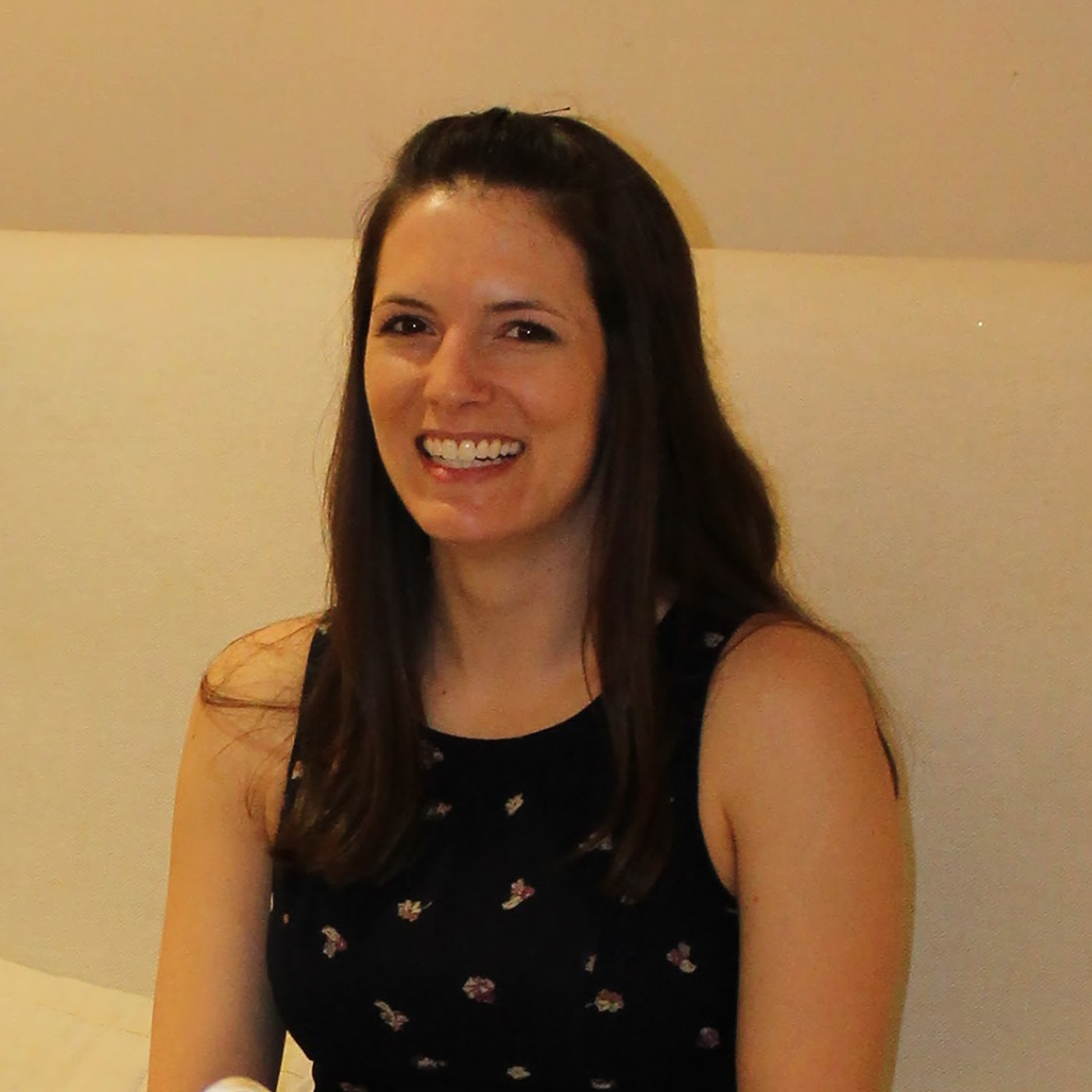 Mariah is a Chicago transplant hailing from Philadelphia. She is a Temple University graduate through and through, getting both undergraduate and graduate degrees at Temple. She has filled her free time with fitness-related activities most of her life, everything from the track team to floor hockey to tap dancing. Her dental profession has made fitness now more important than ever. Mariah took up yoga just about ten years ago to combat the daily physical stress dentistry does to her body. Yoga gave her an introduction to group fitness classes, which has helped make her transition to Chicago seamless. Mariah found her fitness community in Chicago at Tone It Up meet ups and through ClassPass, both of which ultimately led her to the aSweatLife team. Mariah's fitness motivation is the endorphins!
Nancy Castillo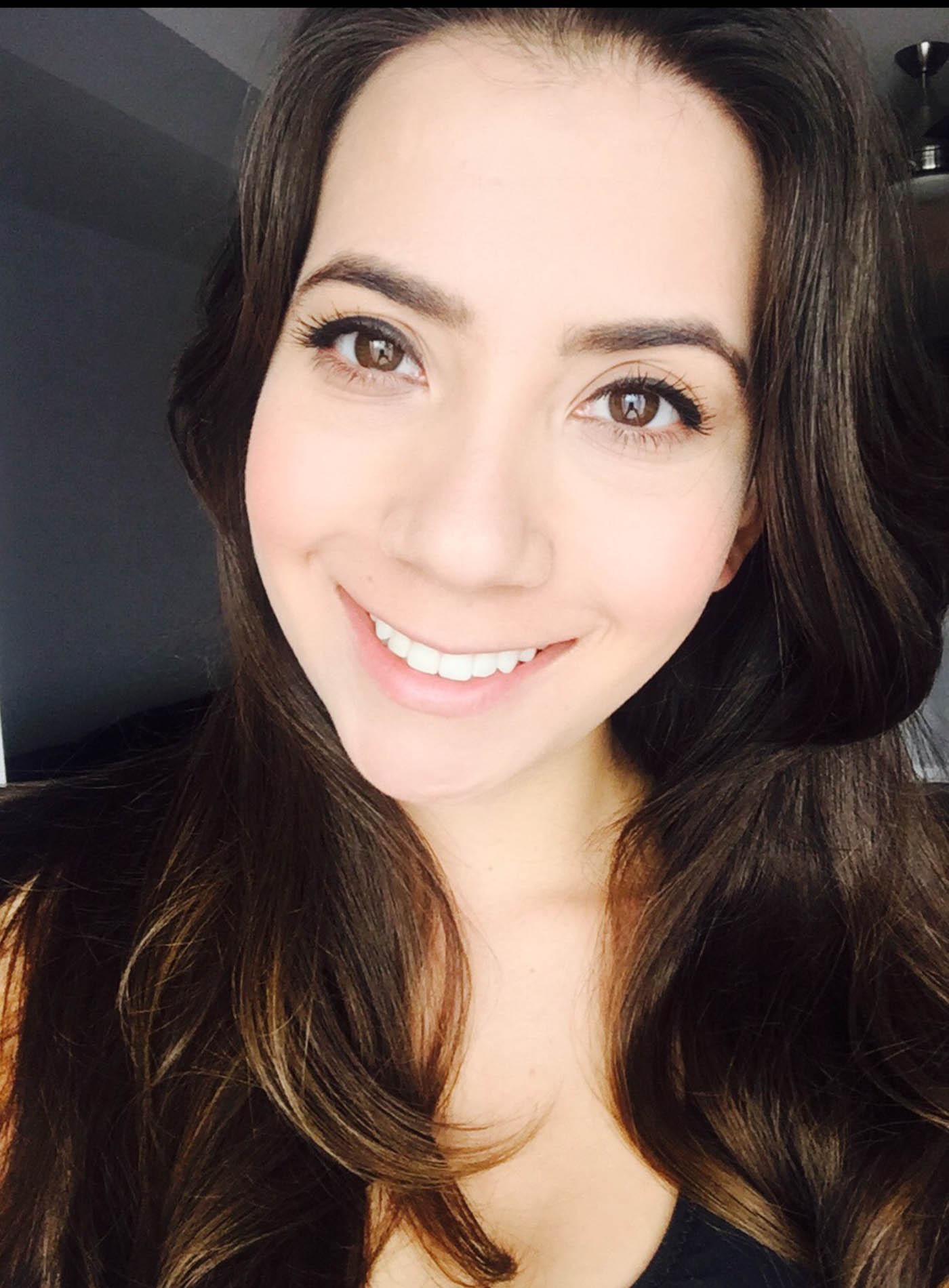 Nancy moved to Chicago in 2002 from Mexico. Nancy spent 2010 in Miami where she took belly dancing and joined a cross training fitness gym. Since then her passion for fitness grew. Back in Chicago, Nancy has worked in the Medical field for the past 6 years and is currently attending DePaul University where she is studying Medical Science and Nutrition. She's learning how to transition from being a meat-eater into a vegan. With that passion for fitness and healthy living, her goal is to get more involved in fitness and be able to motivate more men and women into a healthier life style. To help her do that, she was certified to teach Insanity group classes through Beachbody. In her free time, she enjoys working out and meeting people through fitness.
Theresa Coen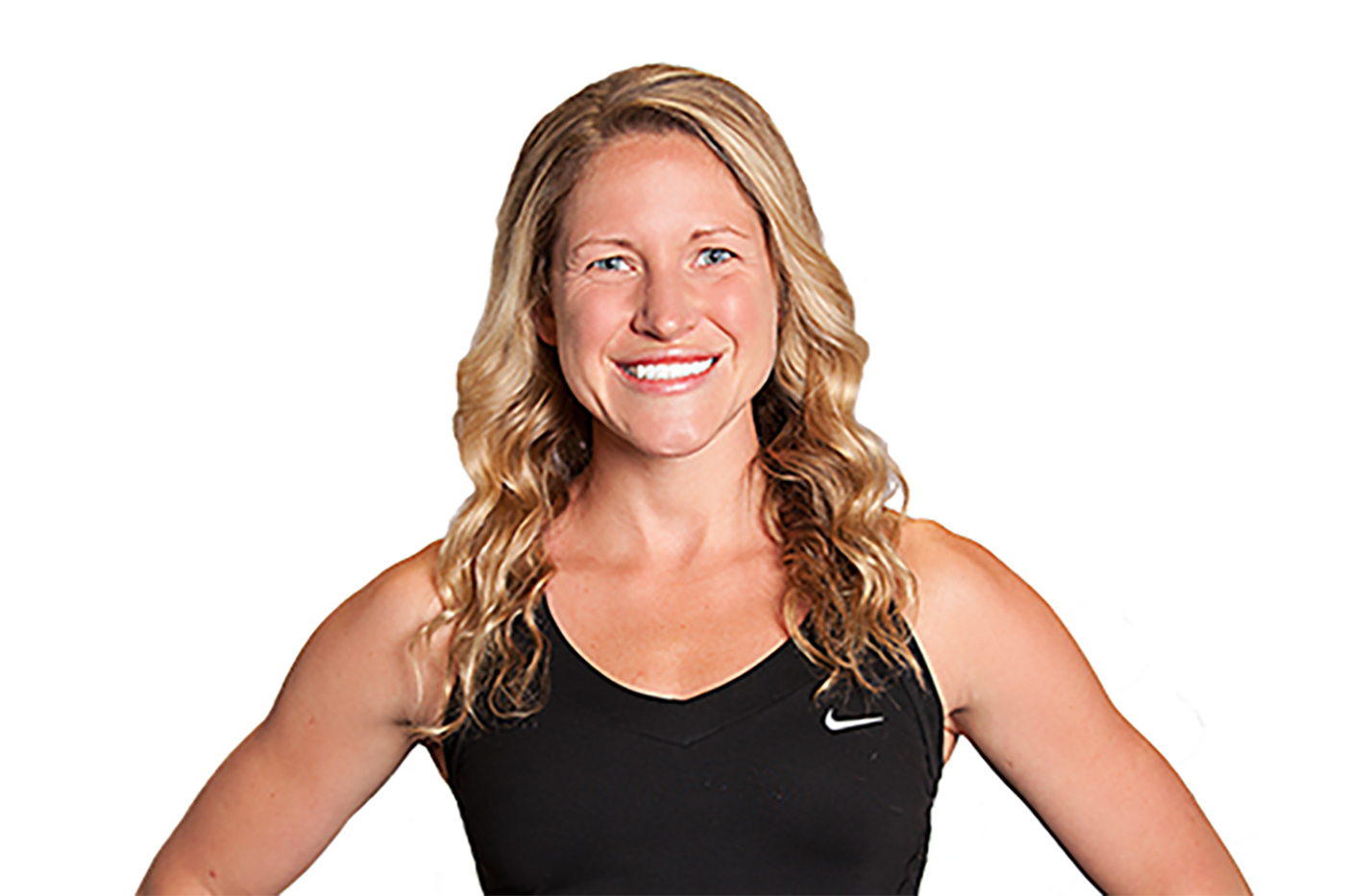 After attending the University of Illinois for college, Theresa left her roots in St. Louis and continued north to Chicago. She started her professional career as an auditor in public accounting, but quickly transitioned to fitness when she realized her 5 am workouts were the best part of her day. Theresa is now an ACE certified personal trainer and loves instructing bootcamp classes at both ENRGi and CrossTown Fitness. In her free time, you'll find Theresa spending time with her dog and husband, traveling, drinking coffee, eating bananas, taking classes and exploring new avenues of fitness!
Clarissa Comer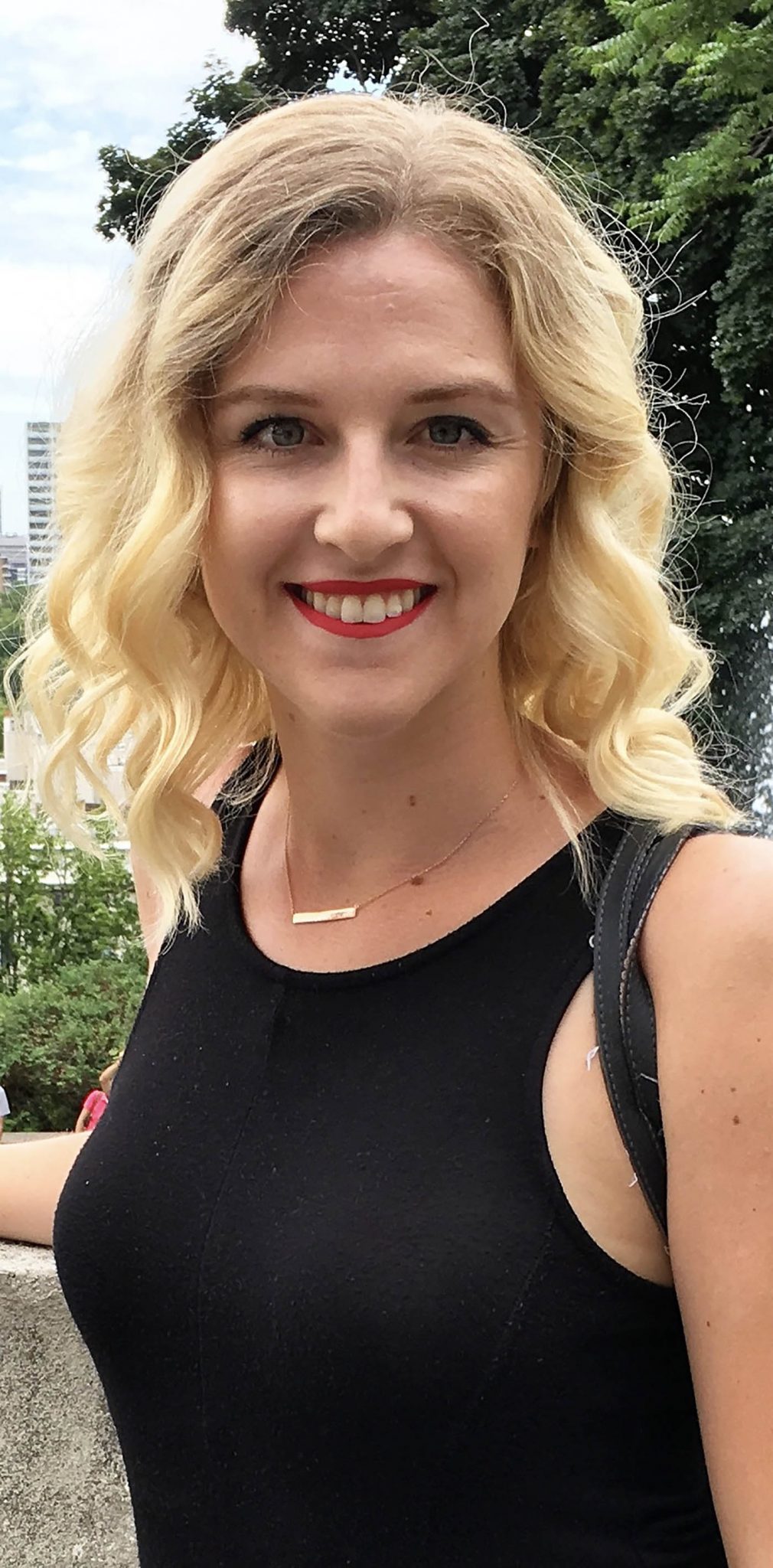 After graduating from UW-Madison, Clorissa moved to Chicago to pursue a career in advertising. Her fitness journey began with training for the BIG10K in July 2014. Since then she's continued to challenge herself through various fitness studio classes across Chicago, spanning from pilates & barre to spin & interval training. The past two summers she has completed two sprint triathlons, while raising money for the Leukemia & Lymphoma Society with a team of coworkers through Team in Training. She's excited for her next fitness adventure with the  aSweatLife ambassador program and can't wait to see what's in store.
Sarah de Jong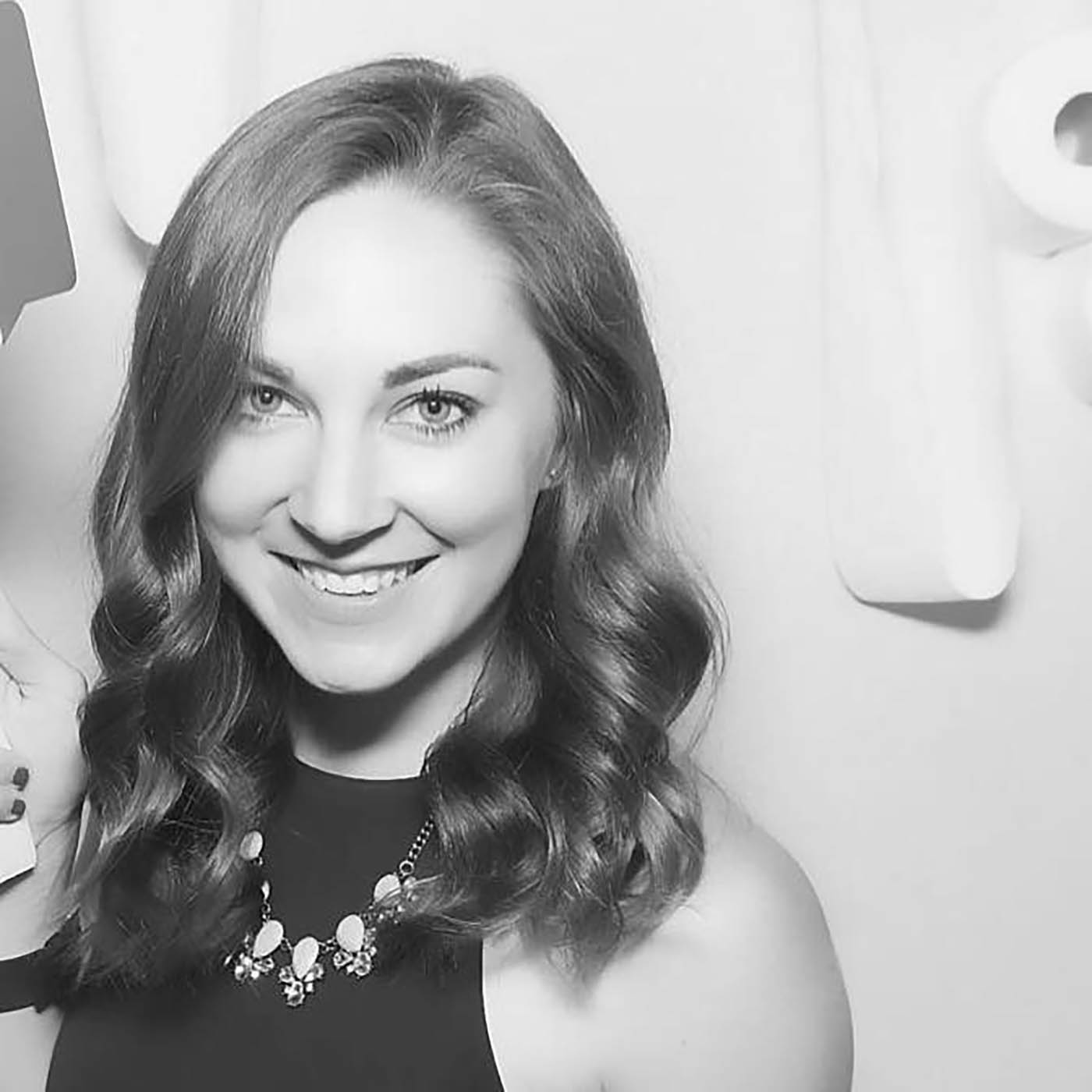 Originally from Nashville, Sarah moved to Chicago in early 2016 to work for Ketchum Public Relations. She graduated from the University of Alabama (Roll Tide!) in 2013, and after working for an independent PR firm in Tennessee, Sarah decided to take a leap of faith and move to Chicago (knowing only one person)! When she's not busy working, Sarah is always fitting in a workout in any way she can. From met-con to boxing to hiking, if it's active, Sarah's probably tried it! In her free time, Sarah loves cooking, trying new restaurants and traveling.
Kate Frydryk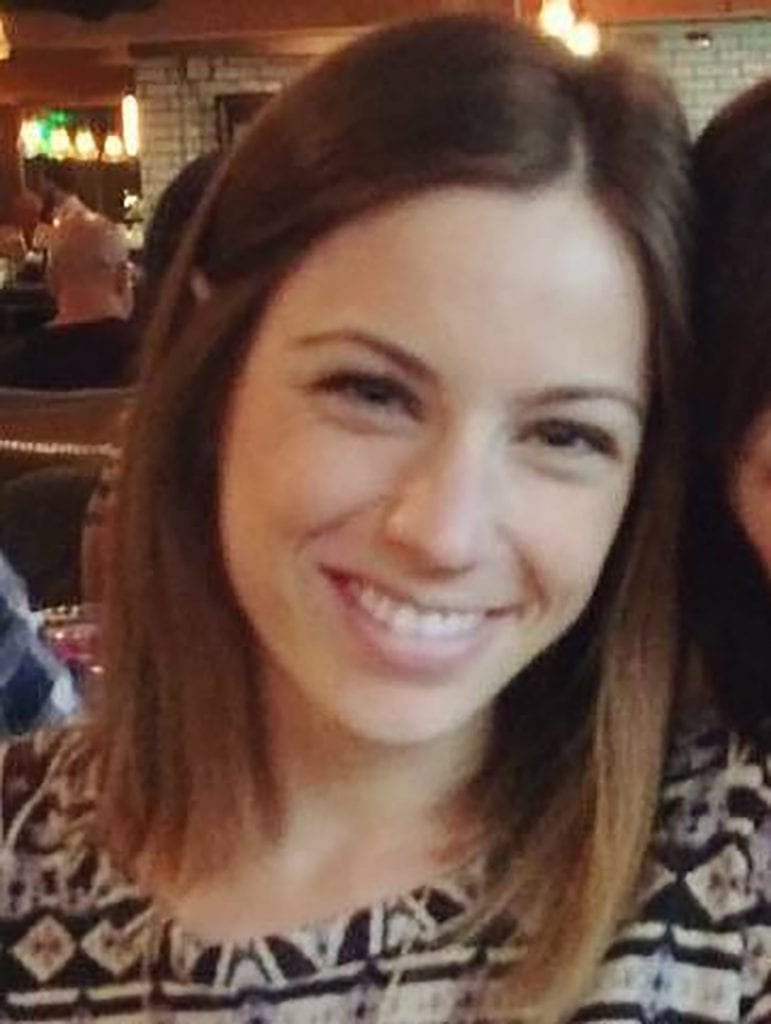 Kate grew up in the suburbs outside of Chicago, so making the move into the city after graduating from Indiana University in 2014 was a no brainer. Kate studied Business Economics and consults in technology to help clients build cool mobile apps. An avid soccer player growing up, Kate took a break from playing in college and rediscovered her love for fitness when she graduated. She ran her first marathon in 2015 and has some ambitious goals for 2017, including running the Boston marathon. Outside of running, Kate does just about anything that keeps her moving, including spinning, weight lifting, rowing and yoga. In her free time, she cooks healthy food, eats a lot of peanut butter, and enjoys sci-fi and historical fiction books.
Jenn Grimmer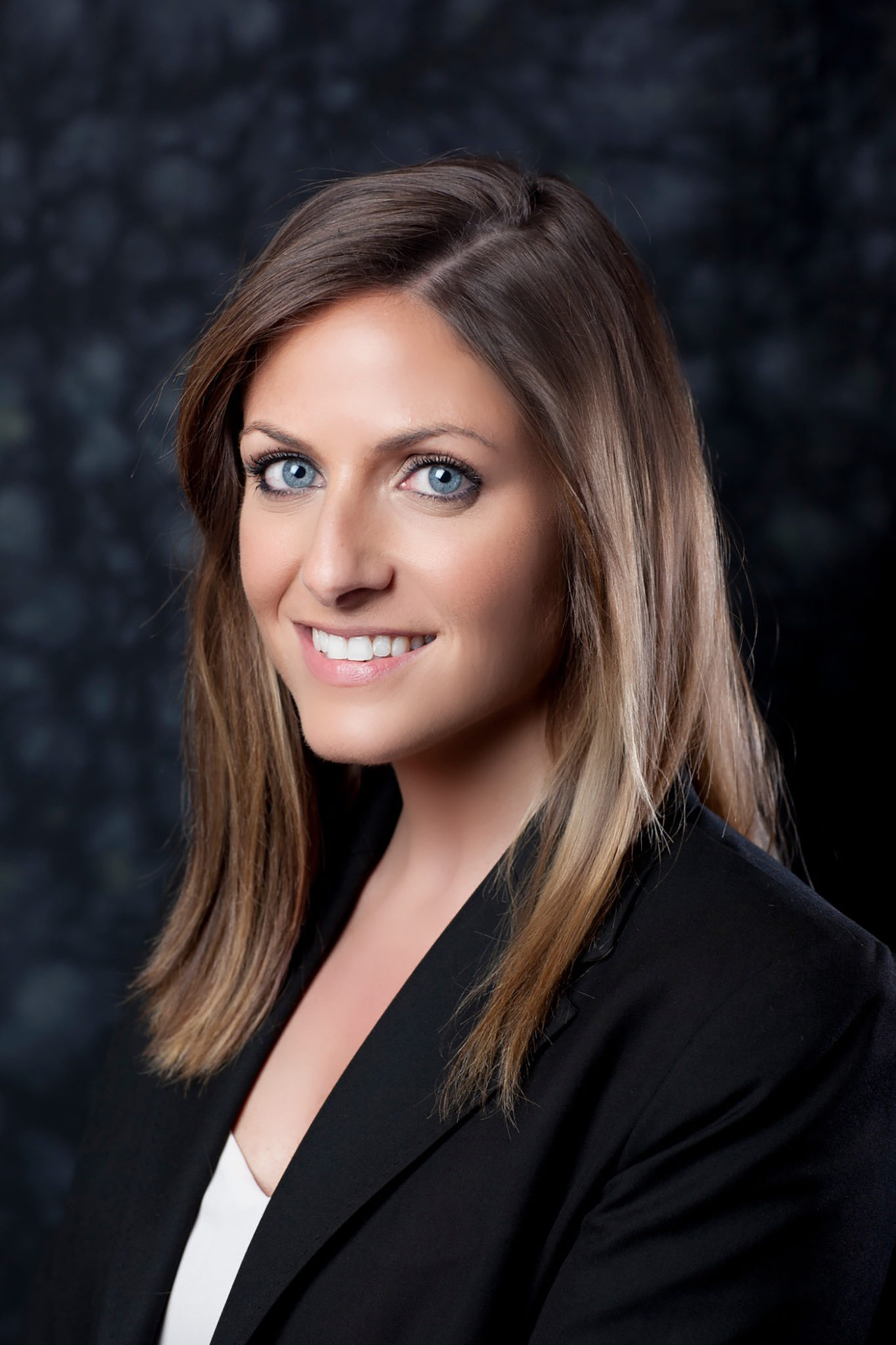 Jenn grew up in Woodridge before studying finance at the University of Illinois. She is currently a CPA by day and Booth MBA student by night. Jenn is also on the Board of a local non-profit, Imagination Theater, which educates students about bullying prevention. Her favorite workouts include running along Lake Michigan, Pilates at Equinox, Nike Training Club and #Sweatworking! If you can't find her at any of those places, she's likely hanging out on her rooftop, at a music festival or working as an extra on Chicago Fire.
Eileen Hogan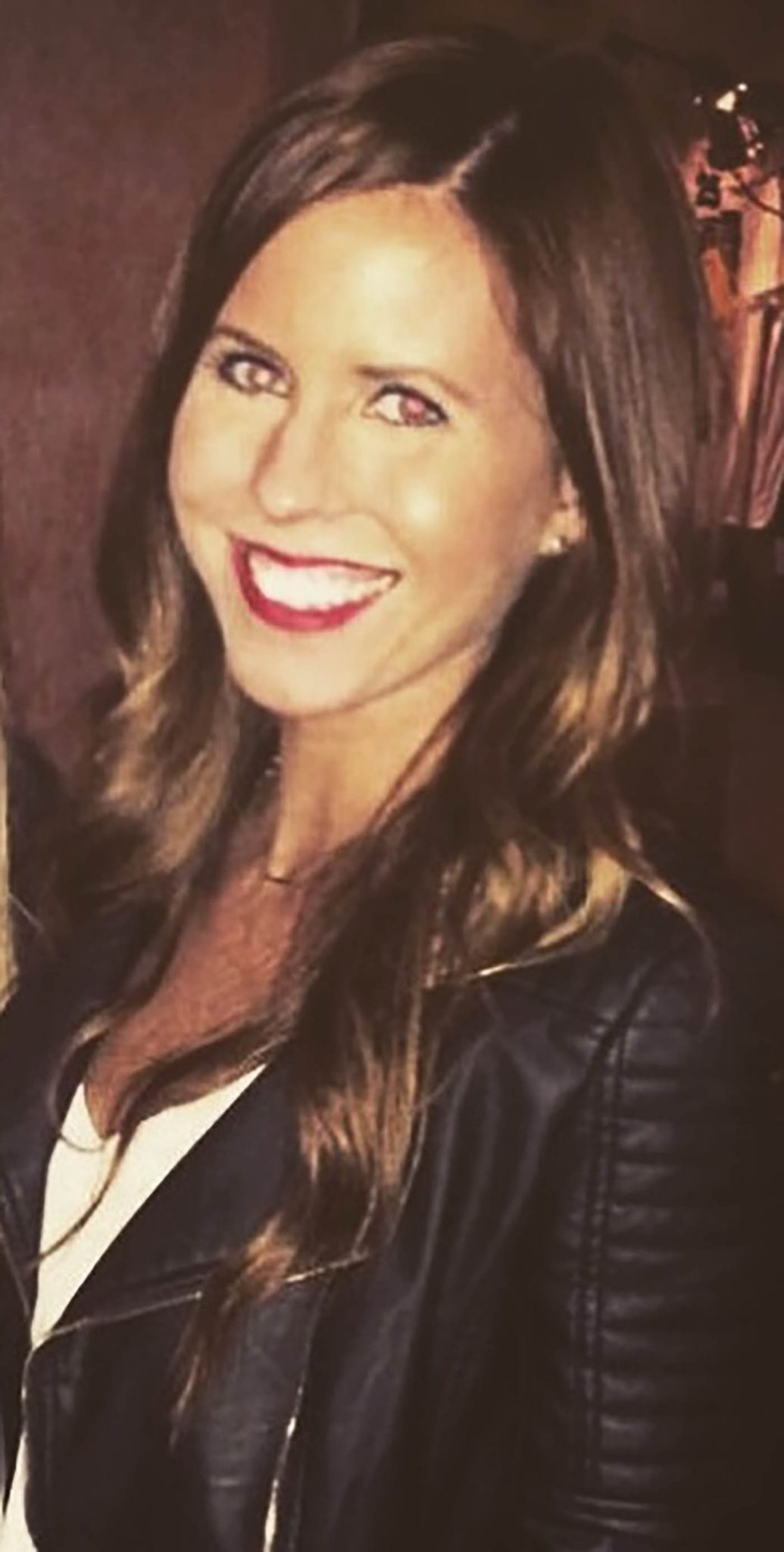 Eileen spent most of her life in St. Louis (go Cardinals!) before making the move to Chicago five years ago. During the day, you can find her working at a recruiting firm downtown. She developed an interest in fitness after college and loves trying new classes around the area. Her favorites include HIIT and spinning, but she can't pass up a run outside when it's nice out.  In her free time, she enjoys cooking, drinking wine, and asking strangers if she can pet their dog.
Mary Kesinger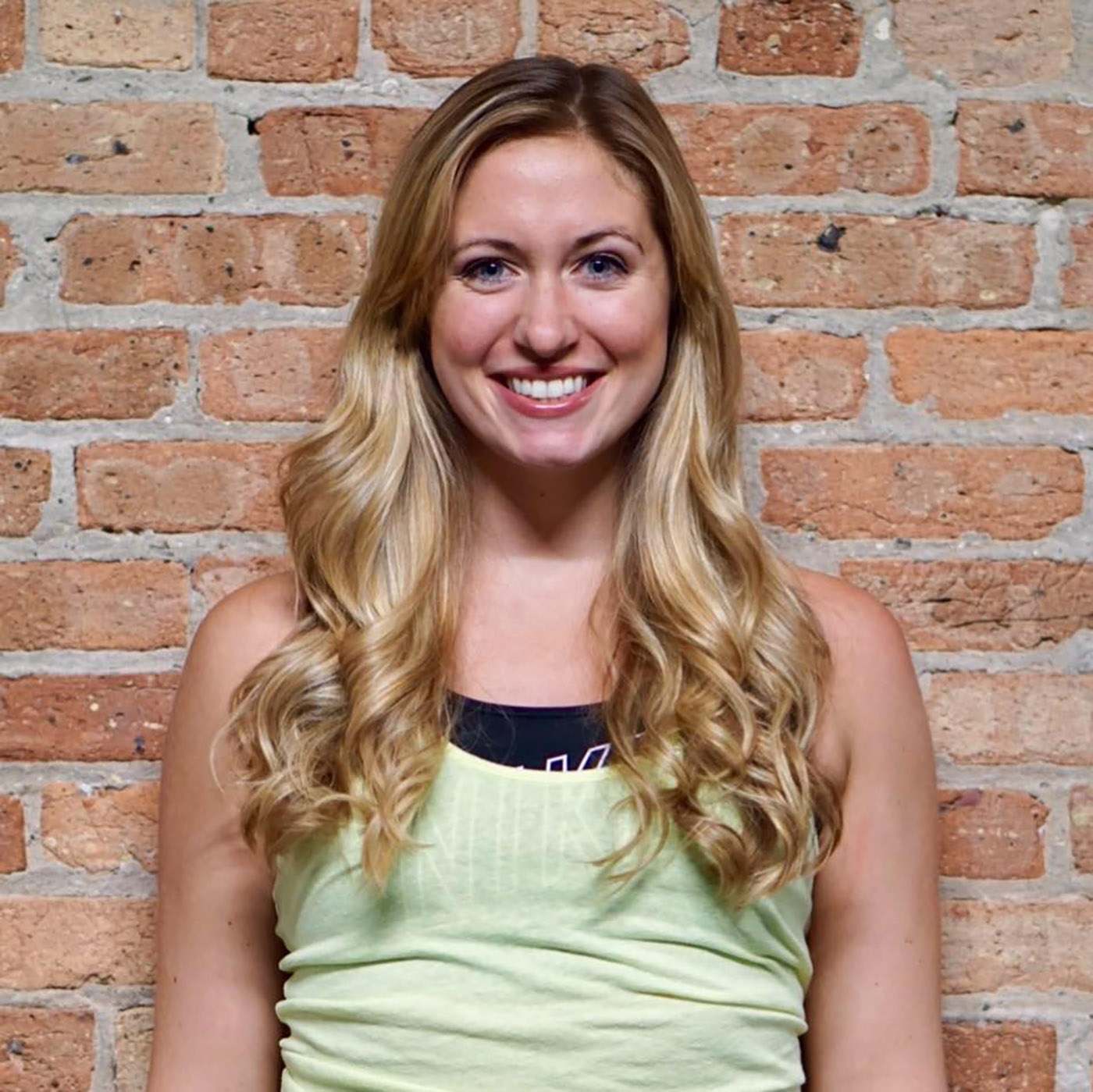 Mary grew up on a farm, so naturally, she loves everything about exploring Chicago and the world. A current MBA candidate at Loyola University Chicago, she was a competitive dancer for most of her life — sequin bra tops and all. Now, you can find her in the group fitness scene, always finding new ways to sweat. Certified through ACE and NASM, she's currently Assistant Manager and a Trainer at ENRGi Fitness. Mary is also Blog Manager for CHAARG, a national fitness organization for college-aged women.
Sarah Koller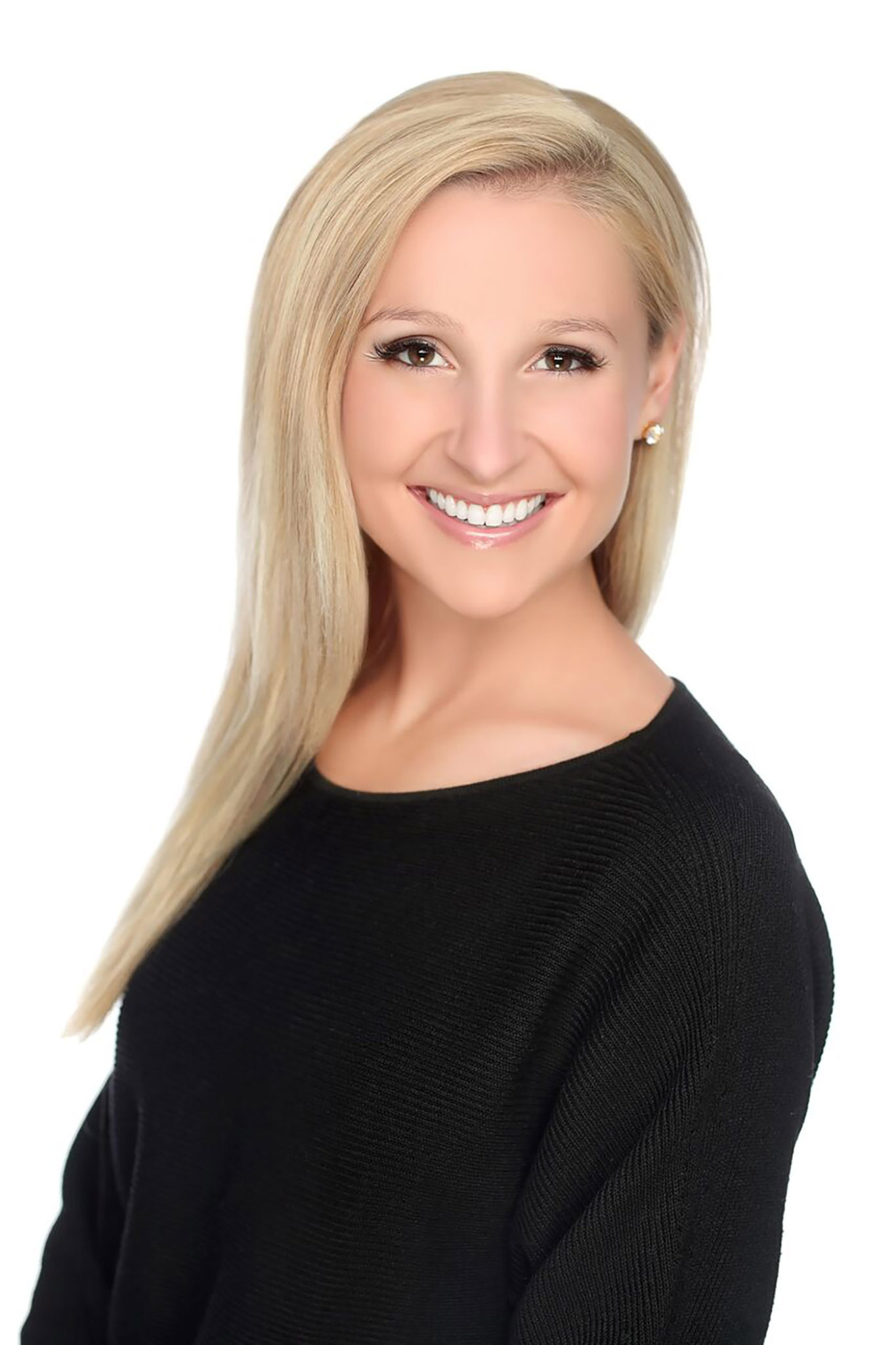 Sarah Koller is a Minneapolis-native who has steadily made her way across the Midwest, first stopping for undergraduate education at Marquette University in Milwaukee and now at graduate school at Northwestern University. Professionally, she is a digital marketing guru, but keeps a personal lifestyle blog, Girl with a Grin, on the side. She has a love for living an active life and has made it a personal goal to run a marathon in a new city each year. In the colder months, she can be found working up a sweat at Yoga Sculpt or sampling a new studio with friends. In her free time, you can find Sarah scoping out the latest donut spot (a big weakness of hers!), exploring new neighborhoods, listening to #GirlBoss radio or indulging in a chilled glass of Rosé. Cheers!
Tahnee Lacey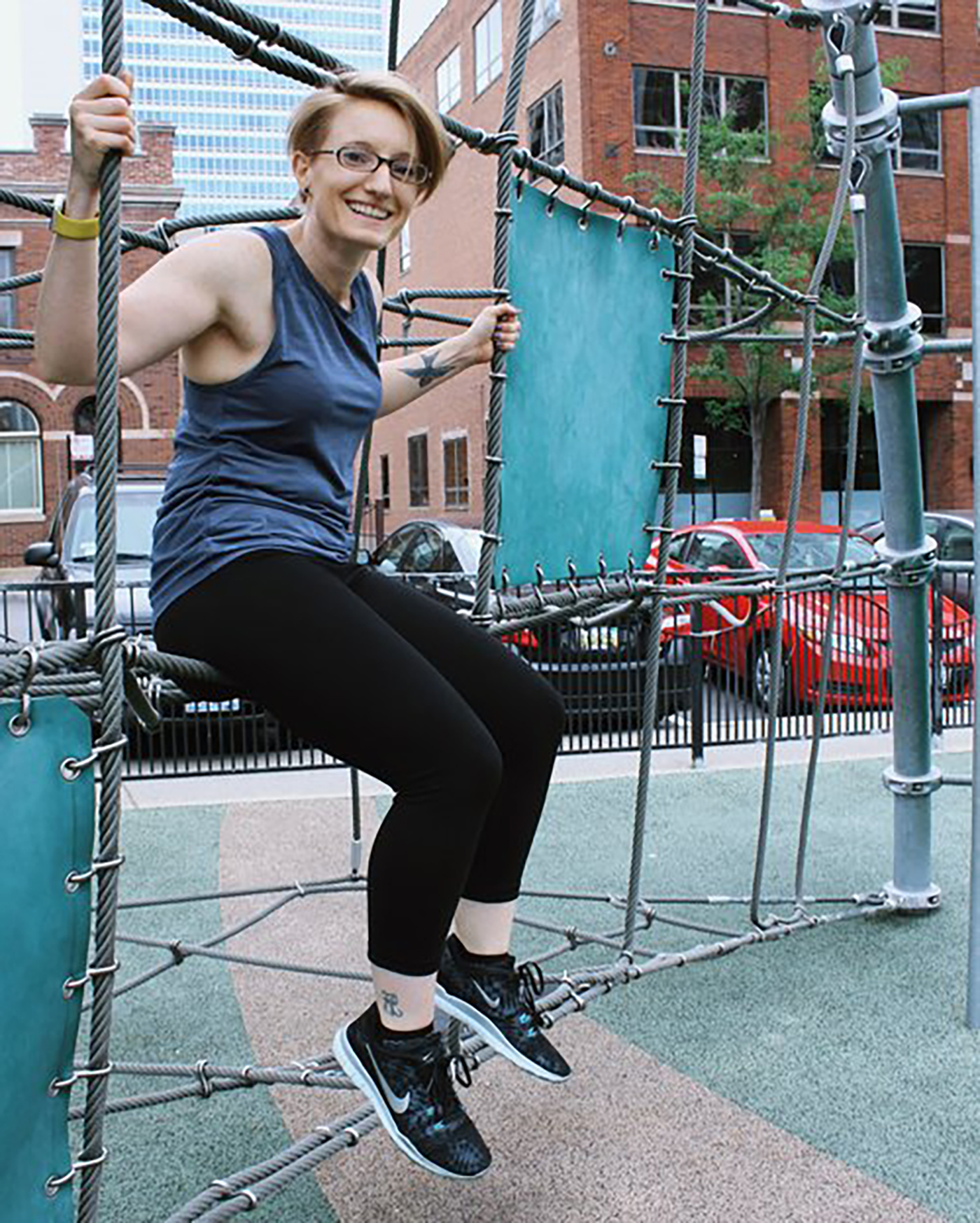 A native of MA, Tahnee Lacey moved to Chicago ten years ago to study improv and has since taken her "yes, and" skills to the fitness world. An avid runner, she has run six half-marathons, two marathons, an ultra and is looking forward to more running adventures. She regularly cross trains including taking regular group fitness classes, yoga and has a love/hate/love/hate/love/seriously why the rope/love relationship with HardPressed Strength. Tahnee is an ACE certified group fitness instructor at Coop and blogs at both TrainerTahnee.com and City Fit Girls. She also loves cats, hipster nonsense and donuts.
Mary Mapes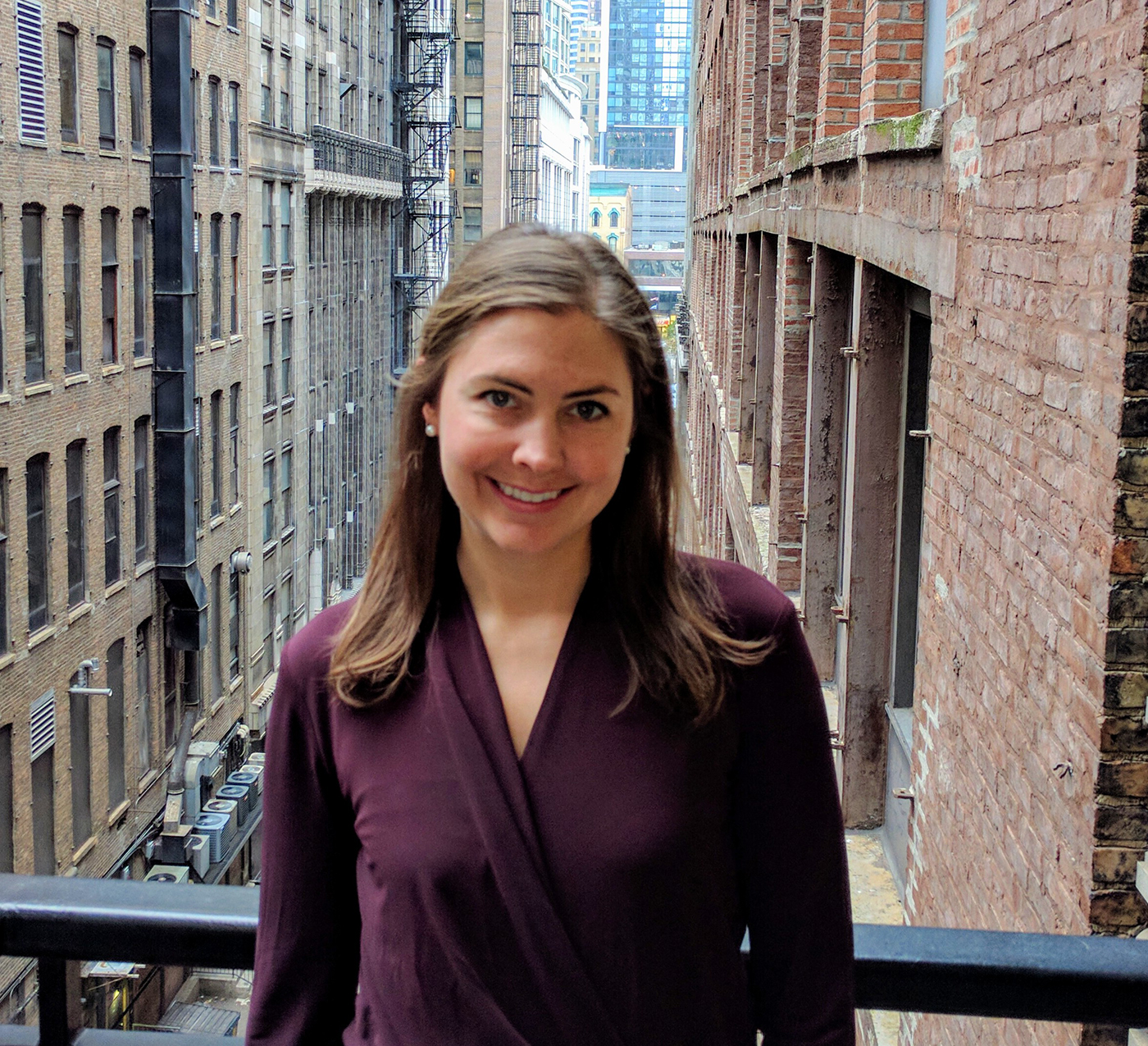 A proud native of Chicago, Mary loves the city life and will happily chat for hours about how Chicago is the best city in the world. After graduating from Loyola University of Chicago with a degree in Political Science, Mary job-hopped through many industries before landing in finance. When she's not at her day job, Mary enjoys lifting, HIIT, NTC and dancing. She also doesn't own a car and loves that she can get most places by foot!
Jess Palo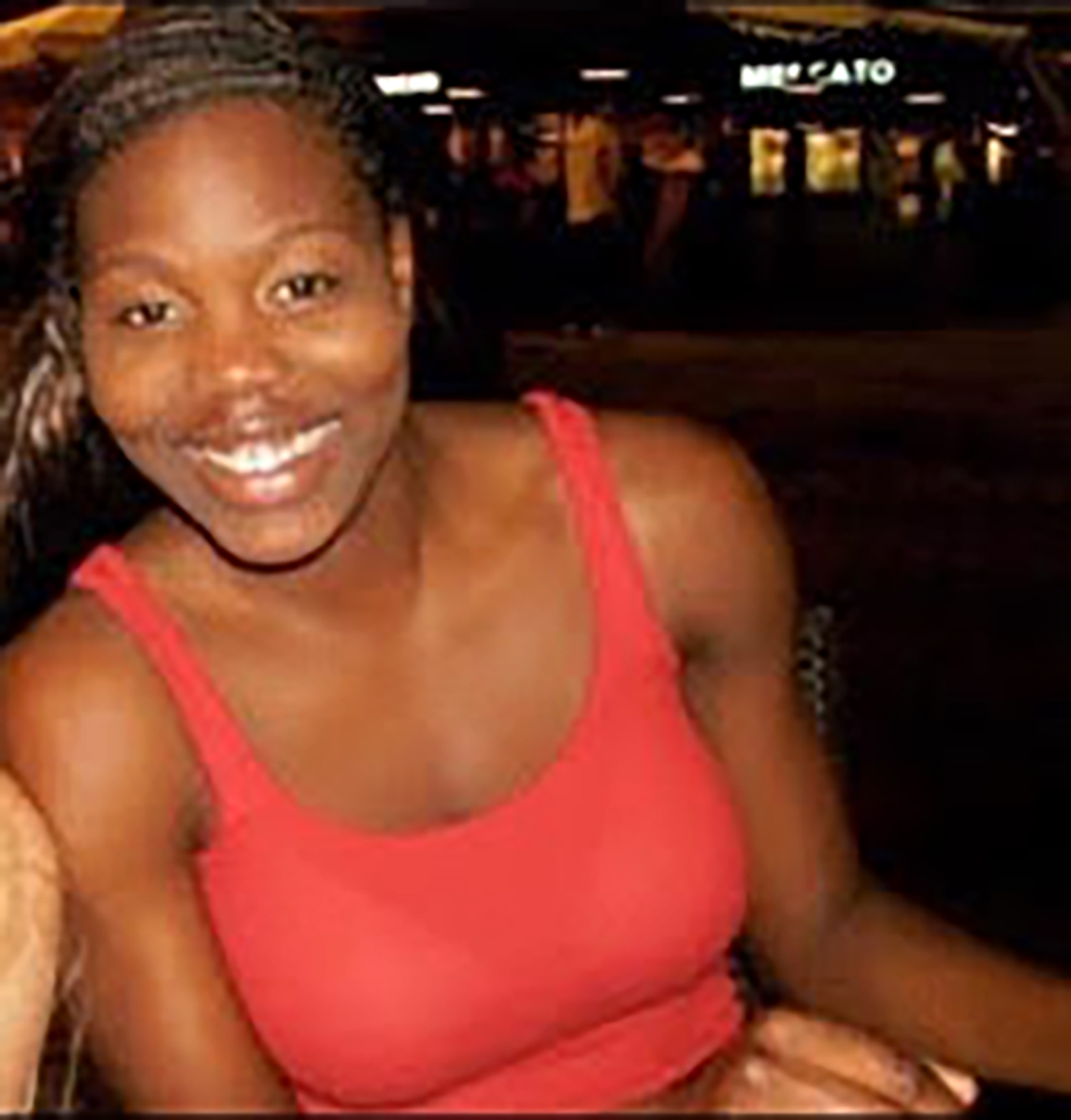 Jess is a health and fitness enthusiast. As a former D1 soccer player at Northwestern University, training is her new sport. She is always on the lookout for fun new ways to hone, refine and push her body's limit. Coming from a team sport, she fully believes in the power of  "We" to inspire and drive the "Me." Together is better. She enjoys a wide range of physical activity and aims to maintain balance between her fitness endeavors and life. In her spare time she enjoys kicking it with friends, reading, traveling and trying new recipes.
Tara Pavlatos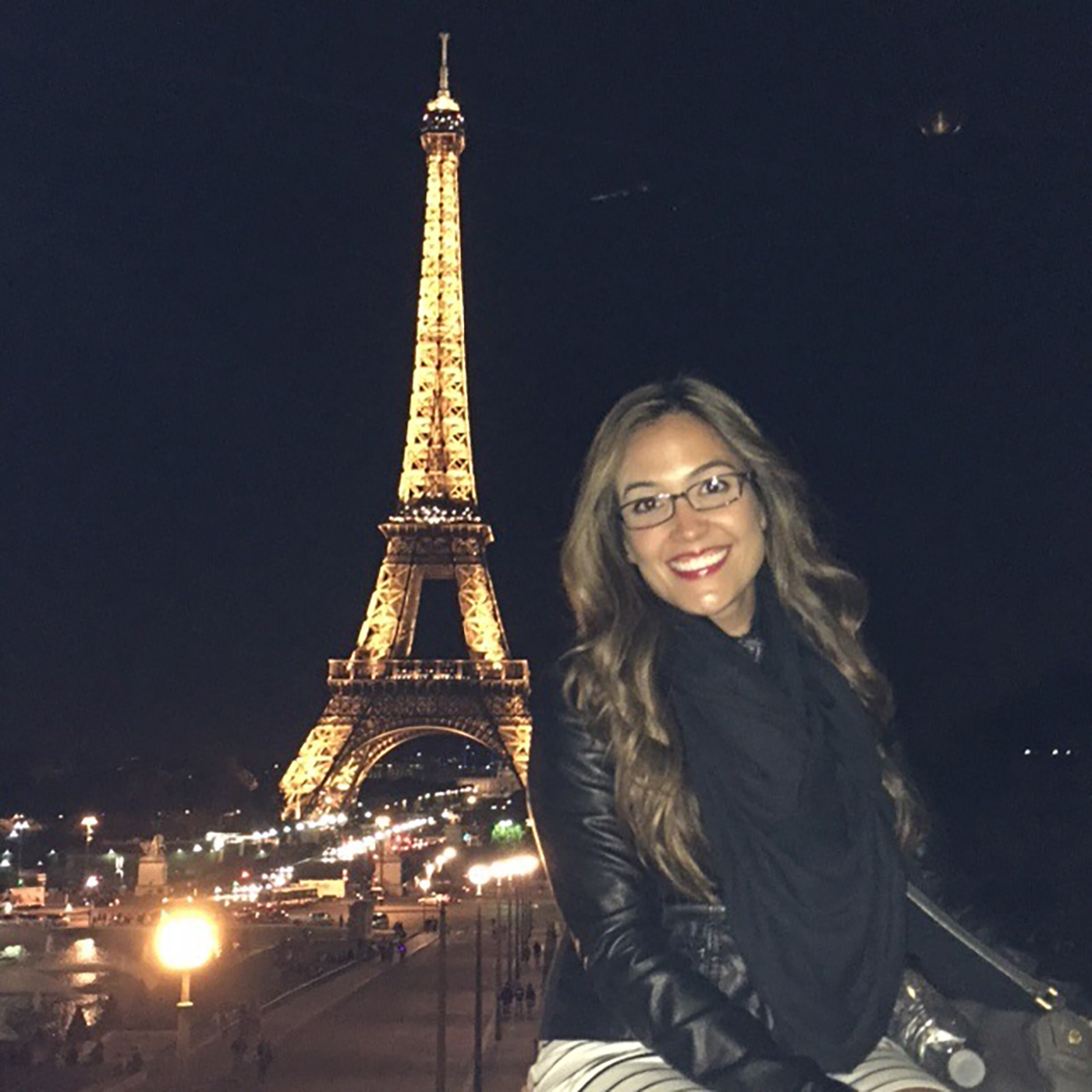 Tara is a born and raised Chicago girl who enjoys everything and anything the city has to offer.  She loves spending time with family and friends, lives to travel, runs along the beautiful lakefront and likes trying new workout classes. A proud Illini business graduate, she's been in a corporate setting for 8+ years where she started her career in finance at a CPG company and recently moved over to a software start-up to explore a new opportunity.  She can often be found at live music shows or enjoying a delicious glass of rose after a long work week (or a #sweatworking event of course!).
Brittany Reamer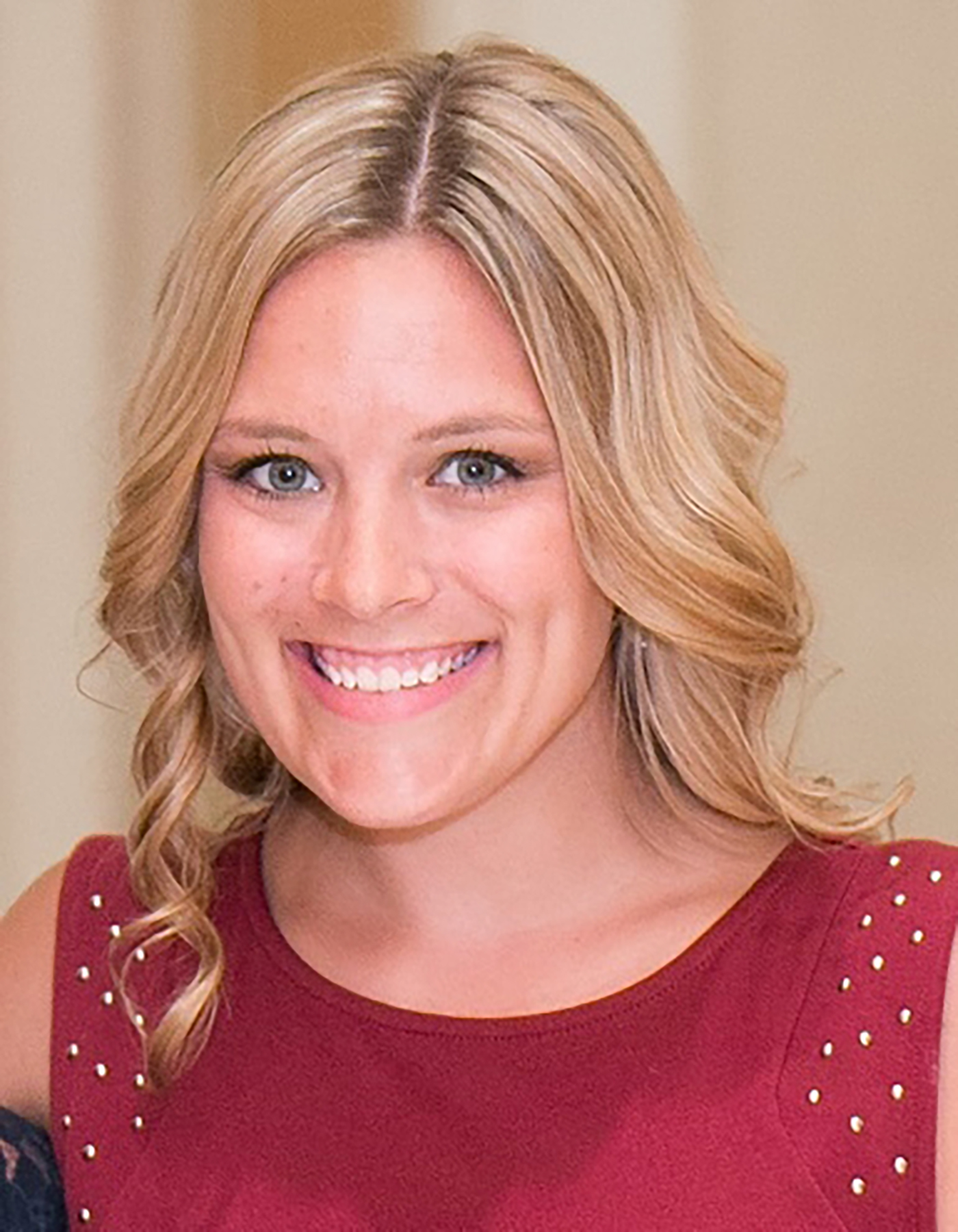 After struggling for years to find a workout that was both efficient and enjoyable, Brittany took her first group fitness class in 2012 and has been hooked ever since. Among her many roles, Brittany is an Executive Assistant, a MBA Student, an ACE Certified Group Fitness Instructor and a dog mom.  When not working or studying, you can find Brittany sweating it out in various gyms around Chicago, dancing to Beyoncé or cheering on the Buckeyes!
Jamie Regan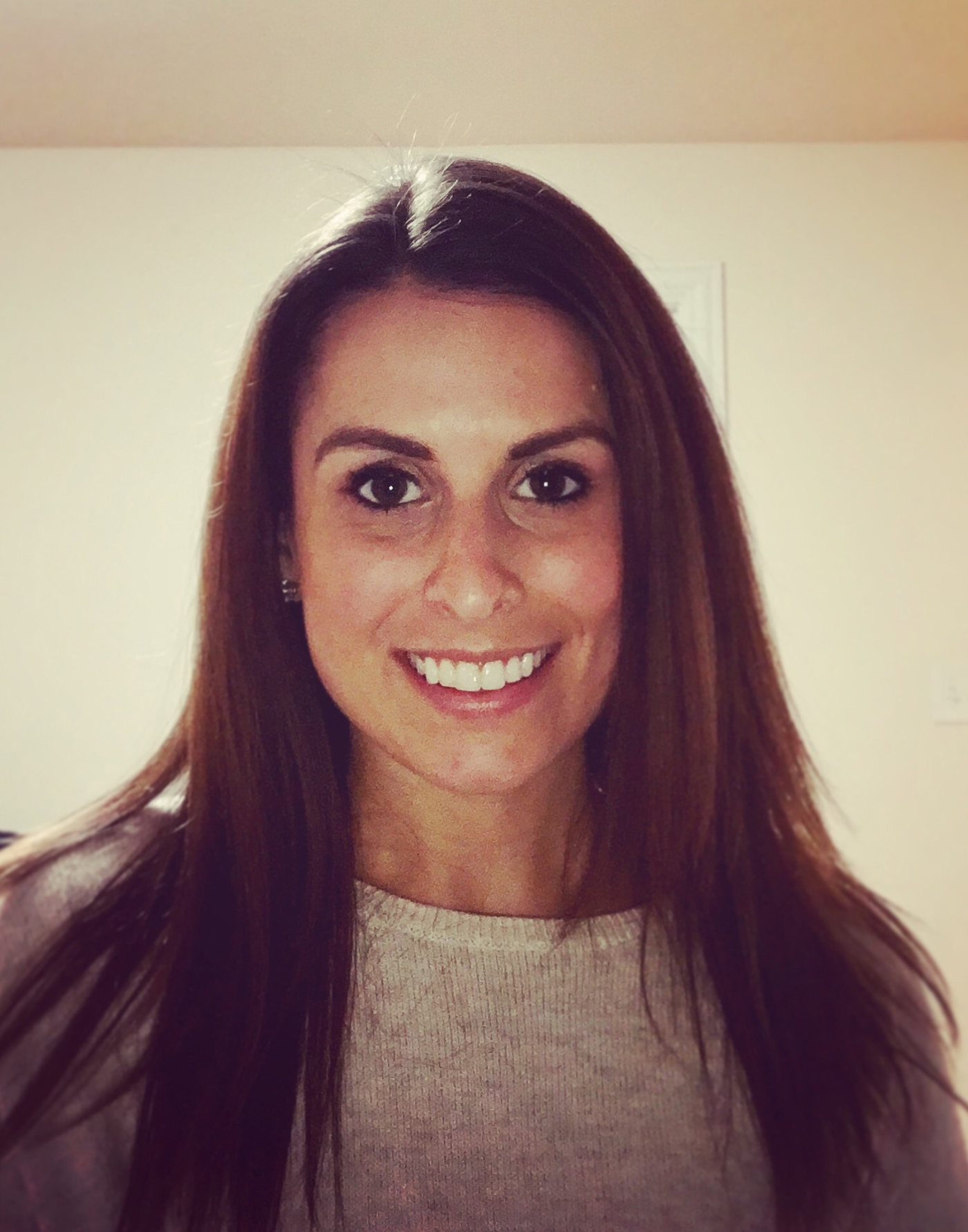 Jamie grew up in the northwest suburbs of Chicago always active in sports. In high school her main focus in athletics was soccer and volleyball. While attending Illinois State University she received her degree in Community Health Education. During her time at ISU she found running as a new way to combat any college stressors. Currently, she works in corporate wellness full-time and part-time as a KIND ambassador. On the weekends you can find her trying out new fitness classes, training along the lake front or cheering on her favorite Chicago sports teams!
Karen Schnell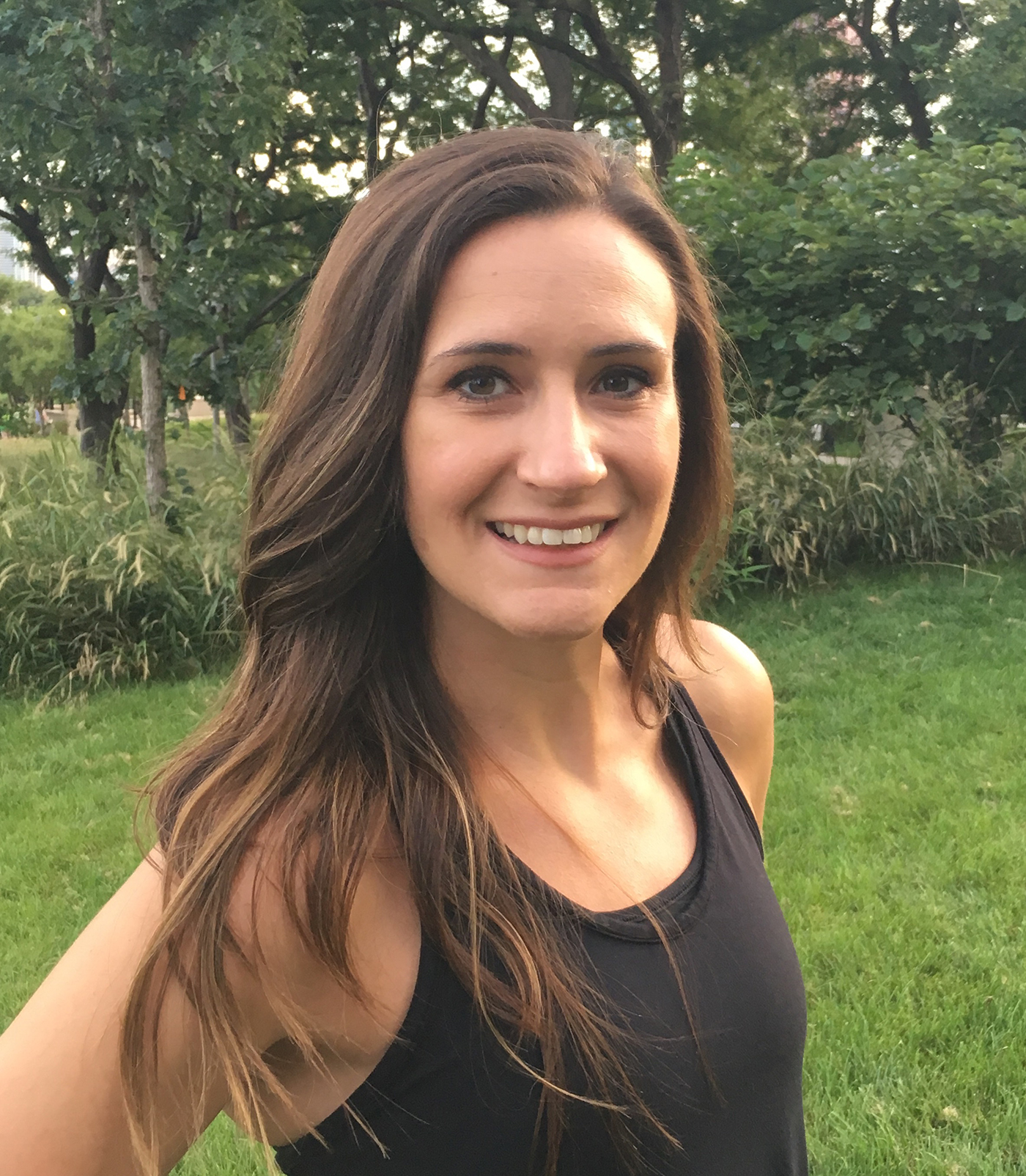 Karen has been living in Chicago for the past 6 years and started her fitness journey just a few years ago. From barre, to aerial yoga, to interval training, to running 5K's, to completing her first half marathon in 2015 and now hopefully running the Chicago Marathon in 2017, Karen knew that fitness wasn't just a hobby anymore. She became a certified personal trainer with NASM in July 2016. Although she loves sticking to a healthy lifestyle, she doesn't mind indulging in a guilty pleasure here and there (she'll never say no to a donut!), as a reward for all the hard work. She is looking forward to being aSweatLife Ambassador and bringing sweaty friends and fitness together.
Kelly Snyder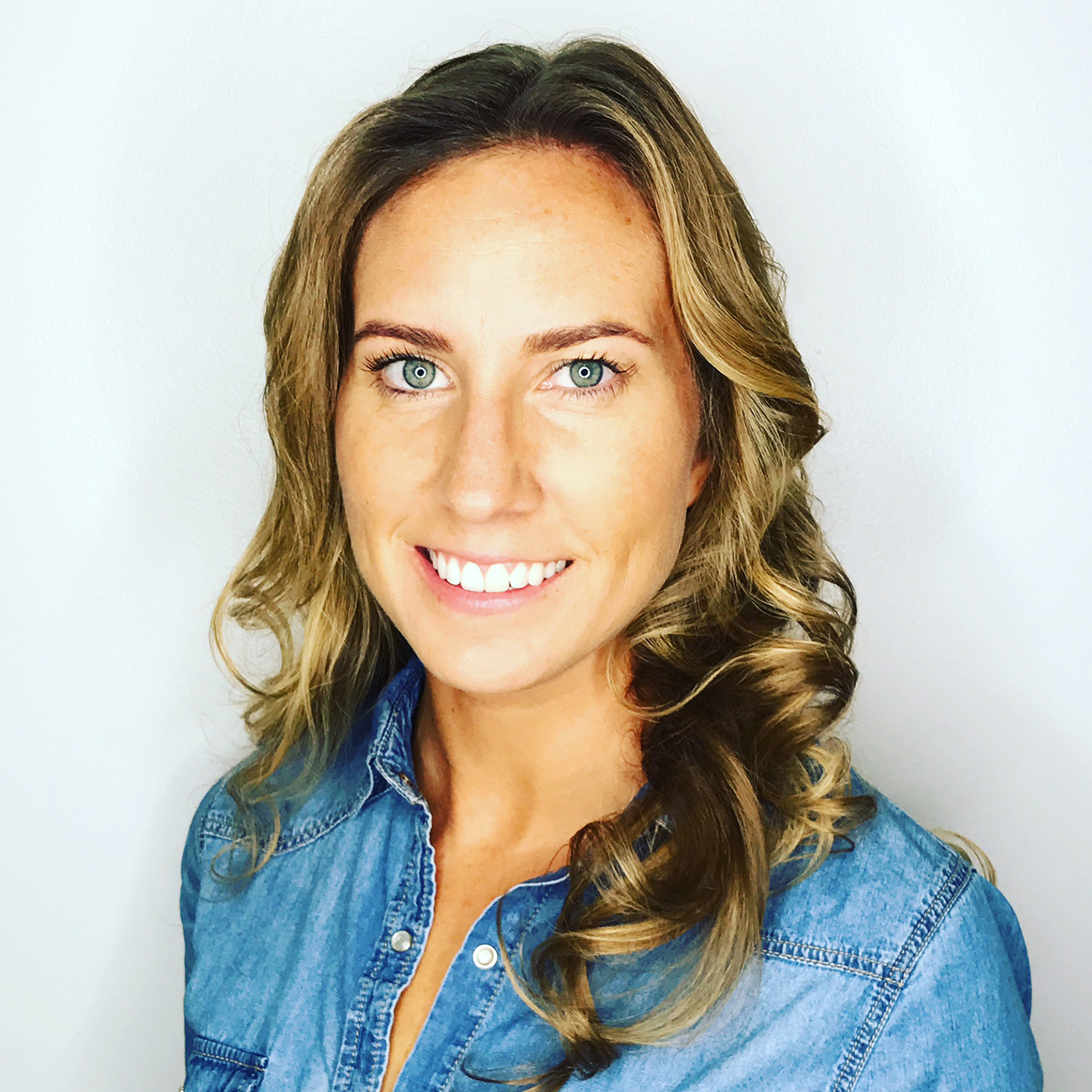 Growing up in the Chicagoland area, being active has always been a big part of Kelly's life. It has come in waves over the years but she has been on a steady stream of activity. There are so many amazing studio options around Chicago, along with running on the always stunning lake path. She loves every sweat session she comes across. By day, she works for a Women's Cancer Association as their Director of Meetings. She is currently enrolled in the Institute of Integrative Nutrition's Health Coaching curriculum. Kelly is always looking for a challenge, whether it be yoga, HIIT, cycle or something brand new. Her passion for health and fitness is #REAL!
Mark Tudela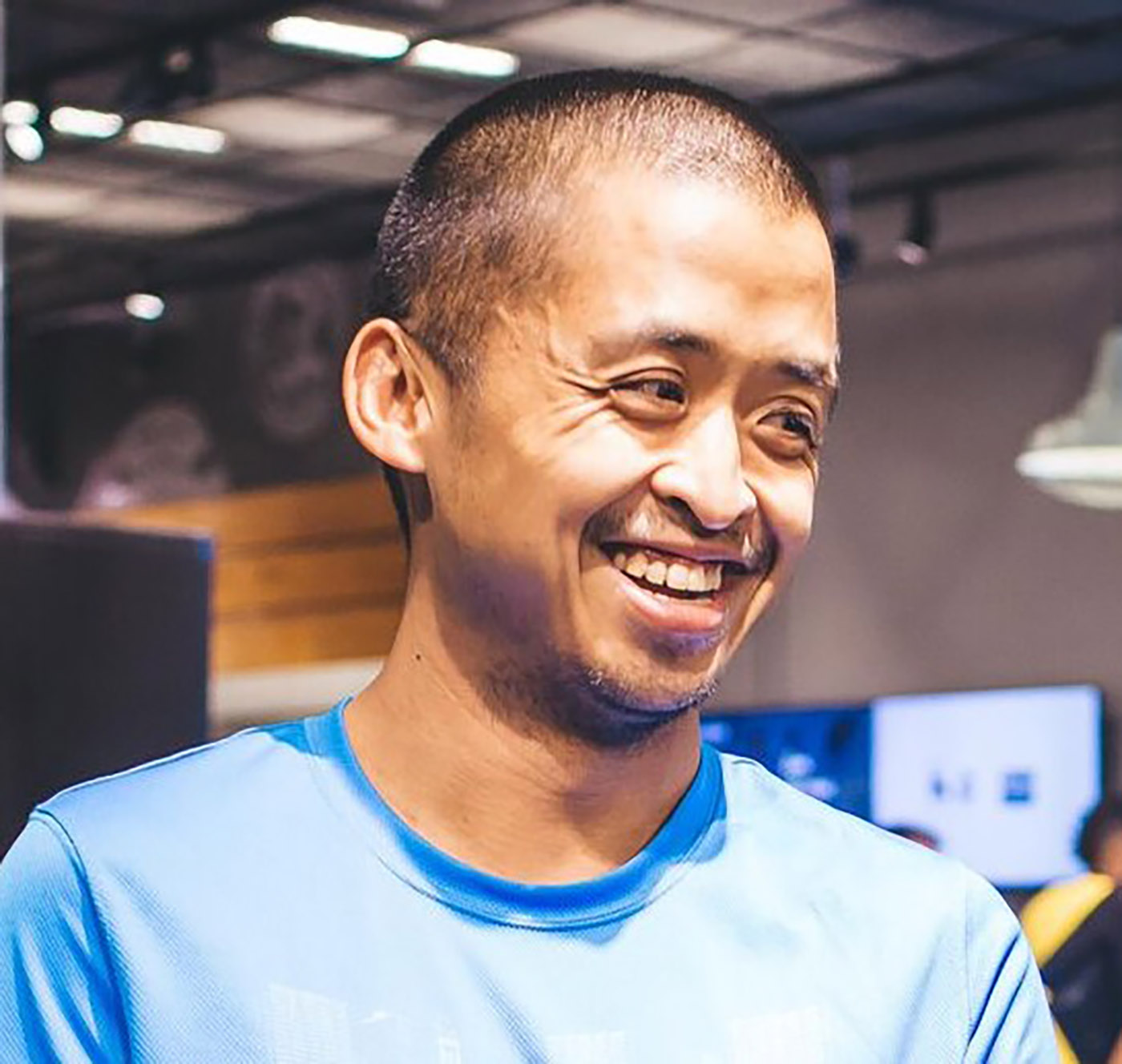 Believe it or not, Mark was an overweight kid in college. One day Mark looked in the mirror and decided to make a change. Several bootcamp classes and multiple marathons later, fitness is now a part of his daily life. His motto is "everything in balance." aSweatLife has given him access to an awesome group of individuals – those who he looks up to, those who inspire him, those who give him never ending motivation. With this ambassadorship he is hoping to help and inspire by setting an example for others. We don't become a community without strong support.
Kelsey Waag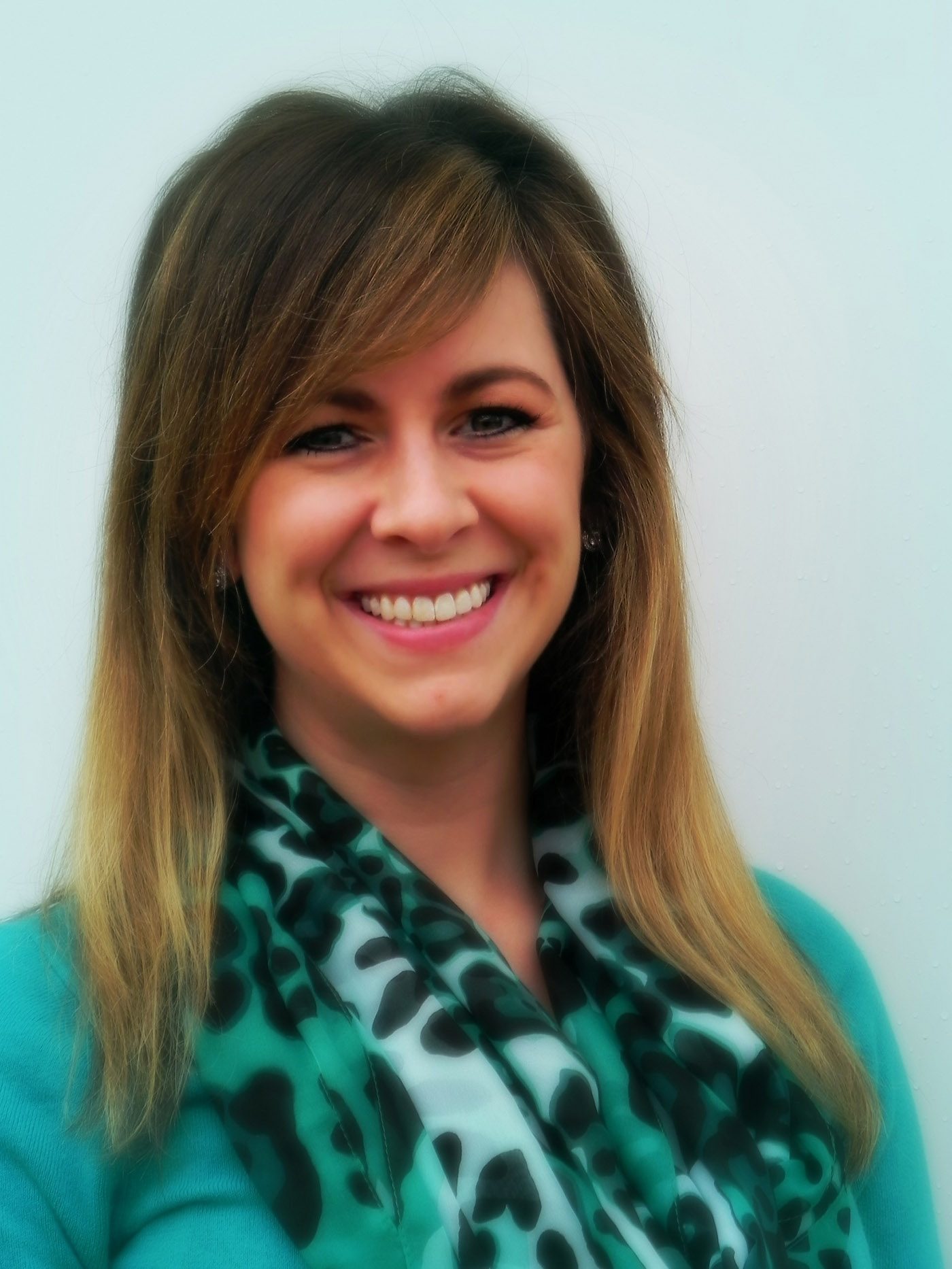 Raised in a small town outside Madison, Kelsey grew up being active through sports including volleyball and soccer, and helping out on her parent's farm. With a BA degree in Information Technology, she works in Information Security Risk Management and is involved in her organization's Wellness group promoting health and fitness. With a sweet tooth, she balances her love of ice cream and cupcakes with various fitness classes including yoga, spin, and HIIT.  She is a believer that health and wellness is about how you feel, both mentally and physically, and being grateful for everything your body allows you to do. When not in Chicago ,you can find her on the beach at a yoga retreat, or exploring a new, foreign location.
Ashley Webb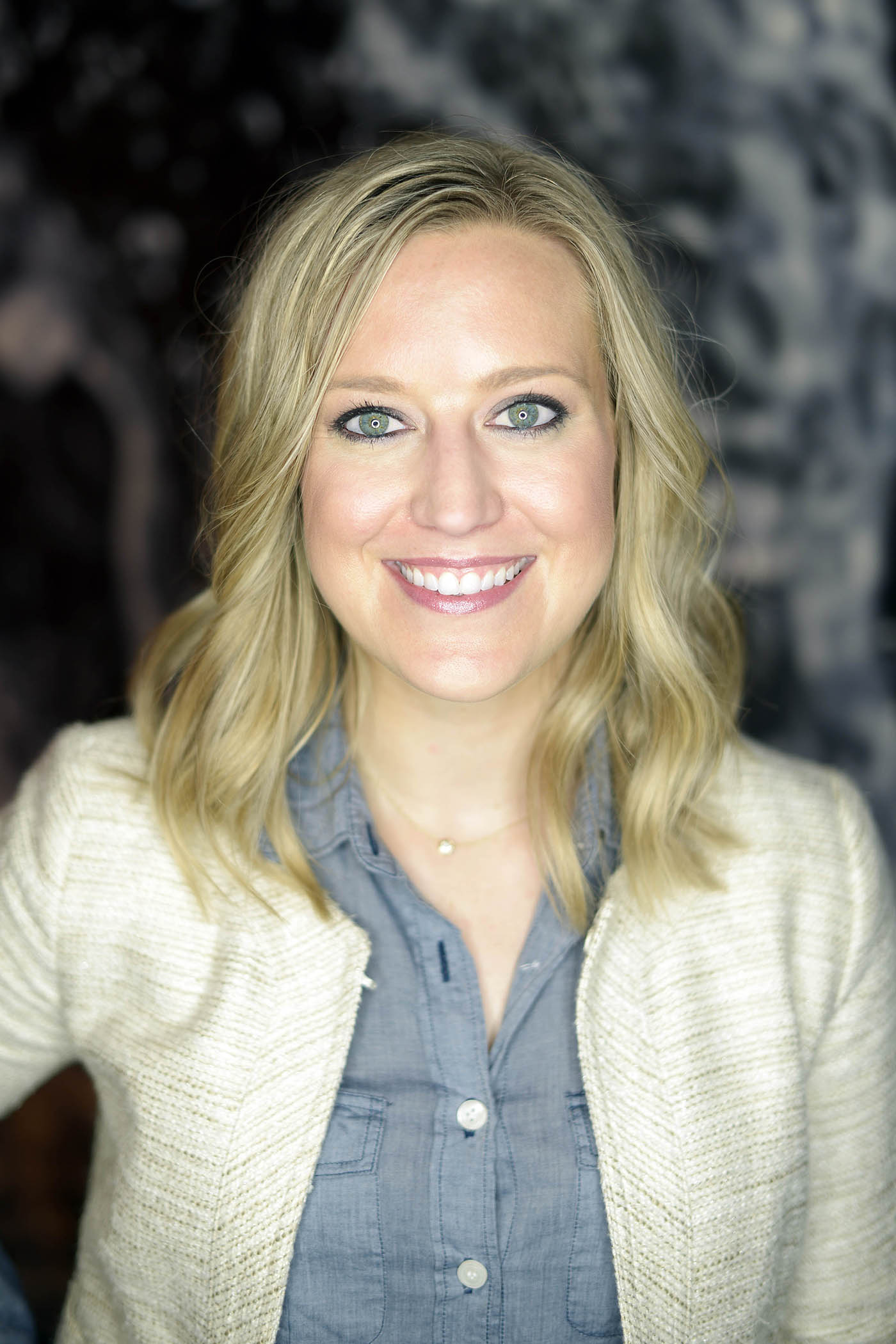 Focused on healthcare marketing during the day, Ashley is an avid ClassPasser who loves nothing more than a good sweat sesh. Born and raised in small town Kansas, Ashley has lived in Chicago for over ten years and currently calls River North home. Faves include playing around in the kitchen, traveling/planning the next trip and enjoying every last second of summer in Chicago.
Maria Fernanda Wetzel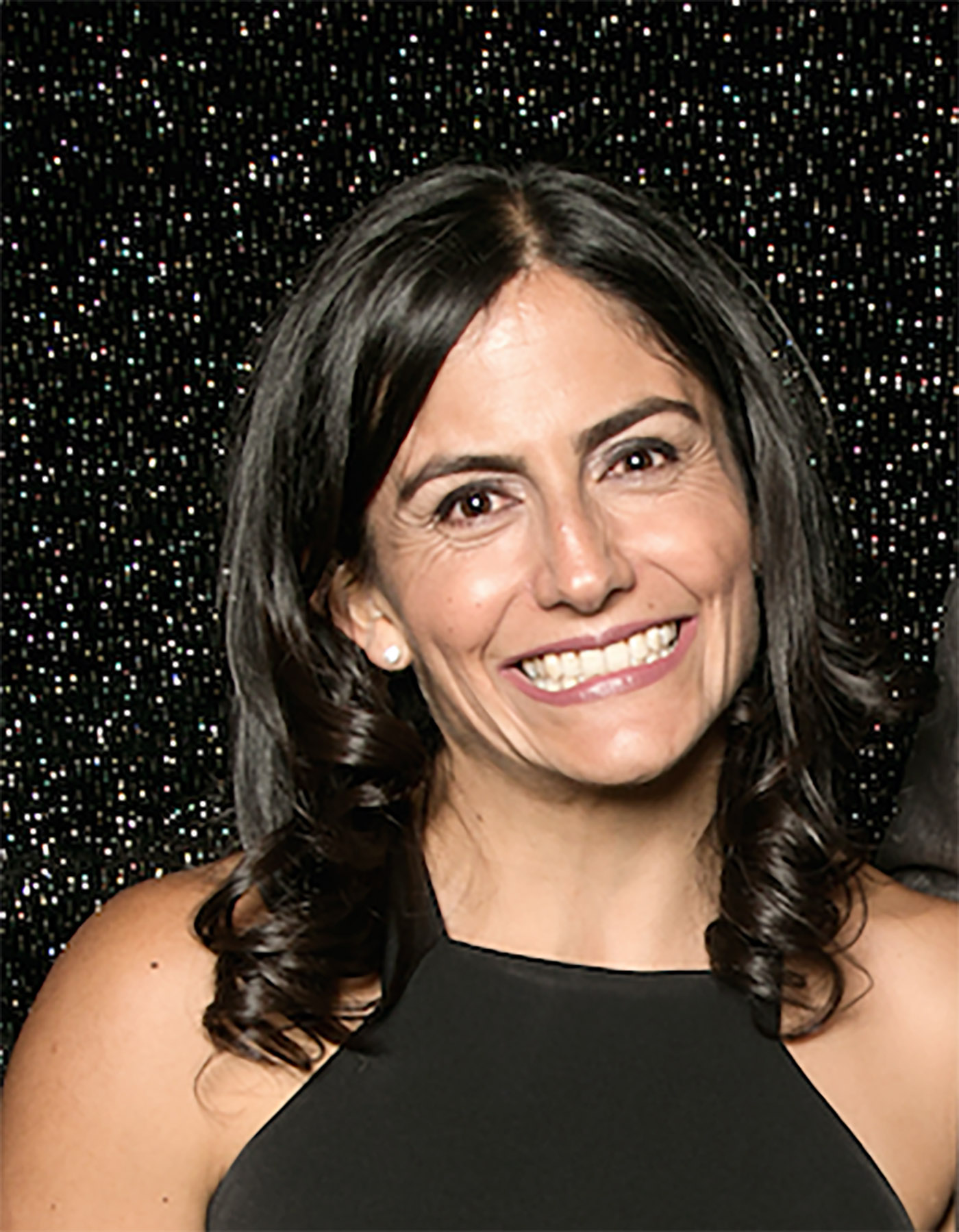 Maria Fernanda Wetzel was born in Ecuador and has lived in Chicago for almost 15 years. She has a Master's Degree in Early Childhood education, a Bilingual/ESL endorsement and a certificate in Baking and Pastry. She has been a teacher for over 10 years, but also has a home based business baking delicious treats. She loves reading, traveling, exploring new restaurants with her family and crafting with her daughter. When she is not having fun with her family, she is also passionate about running, exercising and finding the best ways to stay healthy and strong.