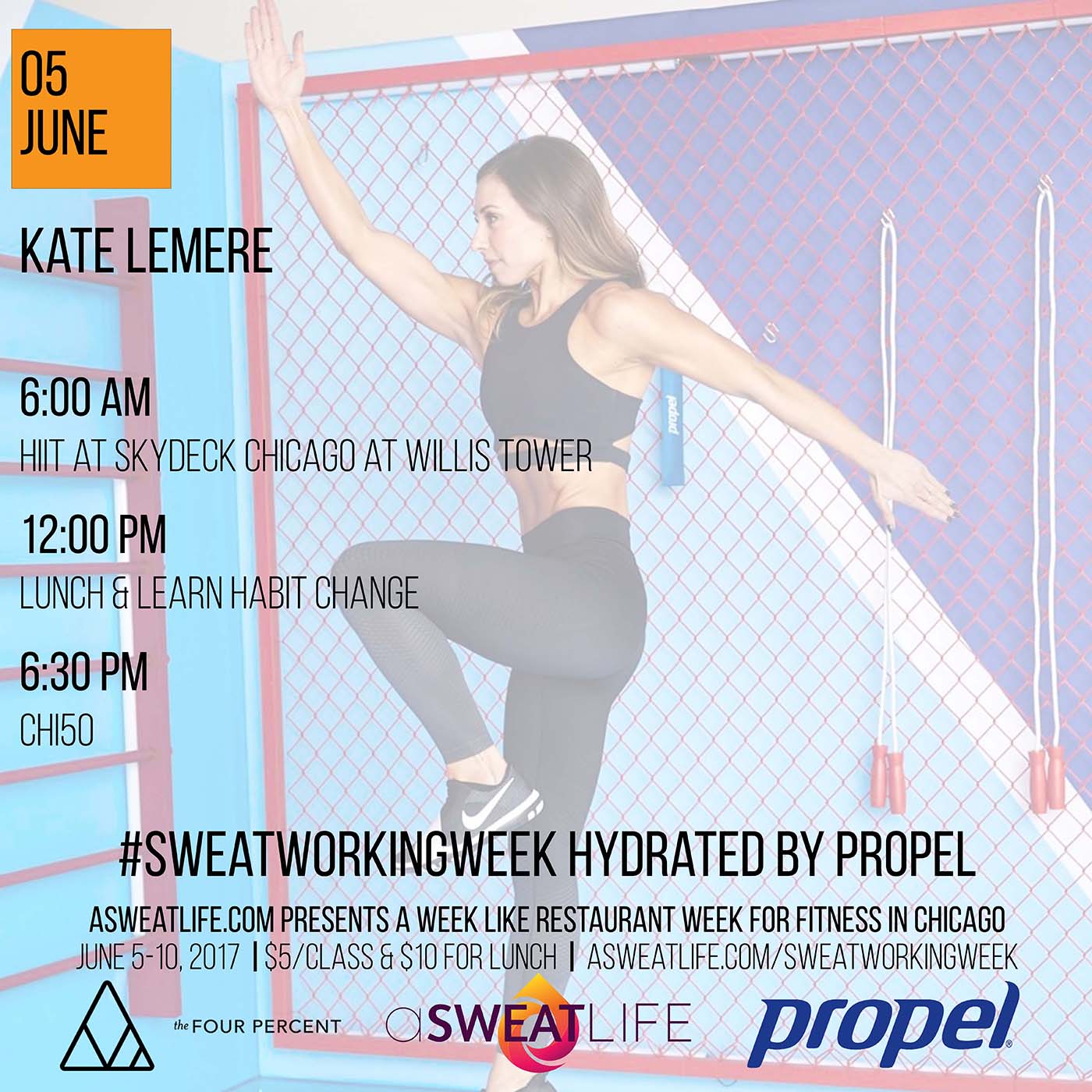 Monday morning, Kate Lemere will lead a sweaty workout above the city she loves at SkyDeck at Willis Tower. She'll get your blood pumping with a DJ-driven workout with music by Method Music Management and then we'll head to The Ledge to spend time taking in the breathtaking views before the observation deck opens – standing with nothing but glass between us and the city, 103 floors down.
(Book your spot at this 6 am workout)
For Kate's lunch and learn session, we'll take a sweat-free break to talk about habit change and intermittent fasting. Kate will speak with Dustin Hogue, Precision Nutrition Certified coach and someone who also inspires us to clean up our fridges. This topic is one Kate's incredibly passionate about – and you'll hear it come through over a lunch of Eat Purely. Delish.
When Kate's not instructing or taking classes at Barry's Bootcamp, she likes to hop on the Megaformer, so we'll spend the evening at Chi50, one of our favorite spots in Chicago. The charm of the studio will overtake you. One class and you'll never want to leave.
(Book your spot at the 6:30 pm session)
Excited about the schedule? Tell us all about it with the hashtag, #SweatworkingWeek.