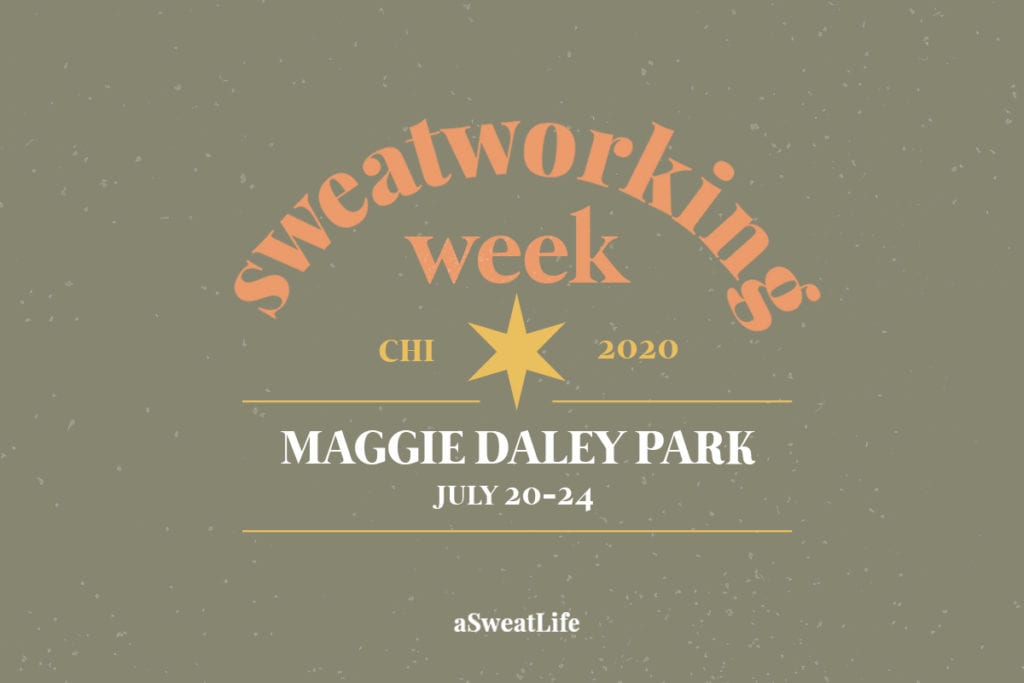 We're so excited to be hosting our eighth #SweatworkingWeek at Maggie Daley Park from July 20 through July 24. Here's where you can learn all about our safety policies and procedures created in collaboration with Maggie Daley Park.
Our safety and sanitation protocols for #SweatworkingWeek
As of Friday, June 26th, Chicago entered Phase 4 of reopening, and we're preparing our protocols under the assumption that we'll remain in Phase 4 during #SweatworkingWeek. However, we know things are changing quickly these days, so we'll be prepared to be flexible with the city's guidelines. No matter what, we'll always have your safety and your best interests at heart.
We're currently designing our protocol using this guide from the city as a road map.
Here's what you can expect for safety and sanitation protocols during #SweatworkingWeek:
In accordance with the city's guidelines, outdoor workouts will be capped at 50 people.
We will ensure at least six feet of separation between workout attendees and staff using clear, easy-to-see markings on the grass.
If equipment is used, we'll provide at least six feet of distance between pieces of equipment.
We will ask that all attendees bring their own mats and sweat towels for each workout.
In partnership with Maggie Daley Park, we will provide adequate space outdoors for cardio and class exercises to ensure proper 6 ft social distancing.
All staff will be wearing face masks at all times. Attendees will wear face masks while entering the park and registering for the workout.
We will ensure all staff for the day are healthy via self-reporting on the day of the event. If an attendee is feeling unwell on the day of the event, their registration fee will be refunded, no questions asked.
We will provide ample sanitation products to be used before, during, and after the workout. We will ask that attendees sanitize any equipment after the workout.
We will provide access to a clean indoor bathroom that's undergoing frequent sanitation.
When we bring in food and beverage partners, we will limit options to pre-packaged individual meals and drinks, as well as packaged swag from our partners. There won't be any family-style catering options this time around.
What you should bring to your #SweatworkingWeek event
To best comply with the city's safety procedures, we're asking that everyone come to the workout with the following:
Your face mask (please arrive wearing your face mask)
A yoga mat (and any sweat towels you might want)
Your own hydration
Anything else you want for an outdoor workout, like sunscreen, a hat, or your own disinfectant wipes!
If you do not arrive with a face mask, we reserve the right to turn you away.
We know this is just scratching the surface, and you probably have more questions about our policies! Feel free to reach out to Jeana, Kelly, Marie, or Kristen directly; our email addresses are all [firstname]@asweatlife.com.