Get Involved with the aSweatLife Ambassadorship No Matter Where You Are!
aSweatLife is headquartered in Chicago and started with a concentrated pool of Ambassadors right here in the Windy City. Years ago when we started the aSweatLife Ambassador program, we knew right away it would be more than a traditional Ambassador program. It's about becoming part of a connected group of individuals who want to go after big goals and who want to support each other along the way in achieving them. All that can happen regardless of where you live in the world—especially in today's digital age.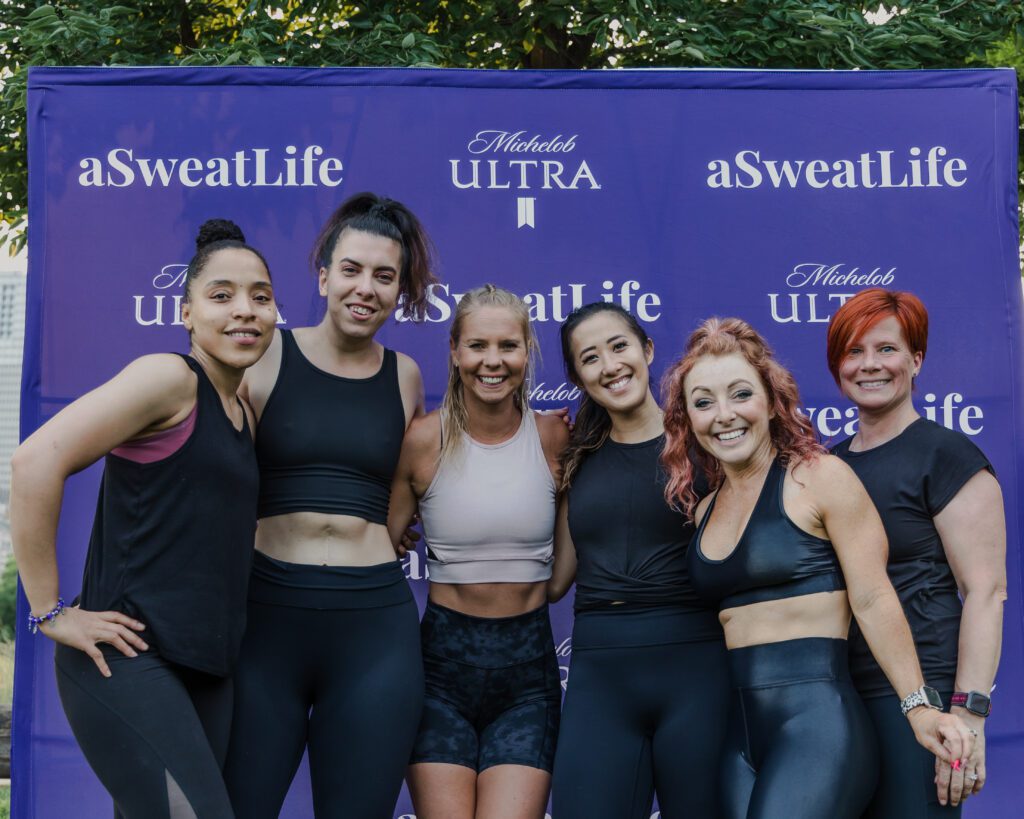 How do we support Ambassadors that live across the country?
Goals

We kick off every year with an ambassador goal setting session. You'll write down some things that might scare you a little. Then, your built-in crew will celebrate with you when you achieve these goals or they'll help you reset if you fail (we all do it) or decide to pivot. And every year, we hear from countless ambassadors that they're not only talking about their goals with other people, they're getting help from them in the areas where they need expertise. The best part? Ambassadors are actually accomplishing what they set out to do.

Brand Perks
You will get access to the latest and greatest in the health, fitness and wellness world. You could be the first to try something totally new or new-to-you that can help you personally and professionally – and usually it's shipped directly to your door.
Private FB Group and Slack Workspace
The conversations don't stop when the workout or the Zoom happy hour ends. We provide digital options, like Slack and Facebook groups, to share updates on upcoming events and help you keep a pulse on the conversations and topics you care about.

The Ambassador Hub
This digital resource is a protected part of our website where you will find all of the ambassador resources in one place, including an Ambassador Directory to connect you based on location, careers and goals.
Studio of the Month
You will have access to a rotating monthly gym digitally and IRL (when applicable). These are workouts that only the gym's members have access to regularly, but as Ambassadors, you'll be able to try something new or revisit a favorite studio as a VIP drop-in.

Monthly Digital Workshops
We create workshops for your health and happiness with experts that are meant to enrich your life outside the gym. Every month, we bring the Ambassadors together – digitally – to learn something new that will help you live your healthiest, happiest, most productive life. In the past, we've hosted workshops like working on your public speaking, finding purpose in your career, what it means to be sober curious, and DIY home decor crafts.
How to Apply
The application for the next class of Ambassadors is open now, and you'll have until Tuesday, August 31 at 11:59 pm to apply.