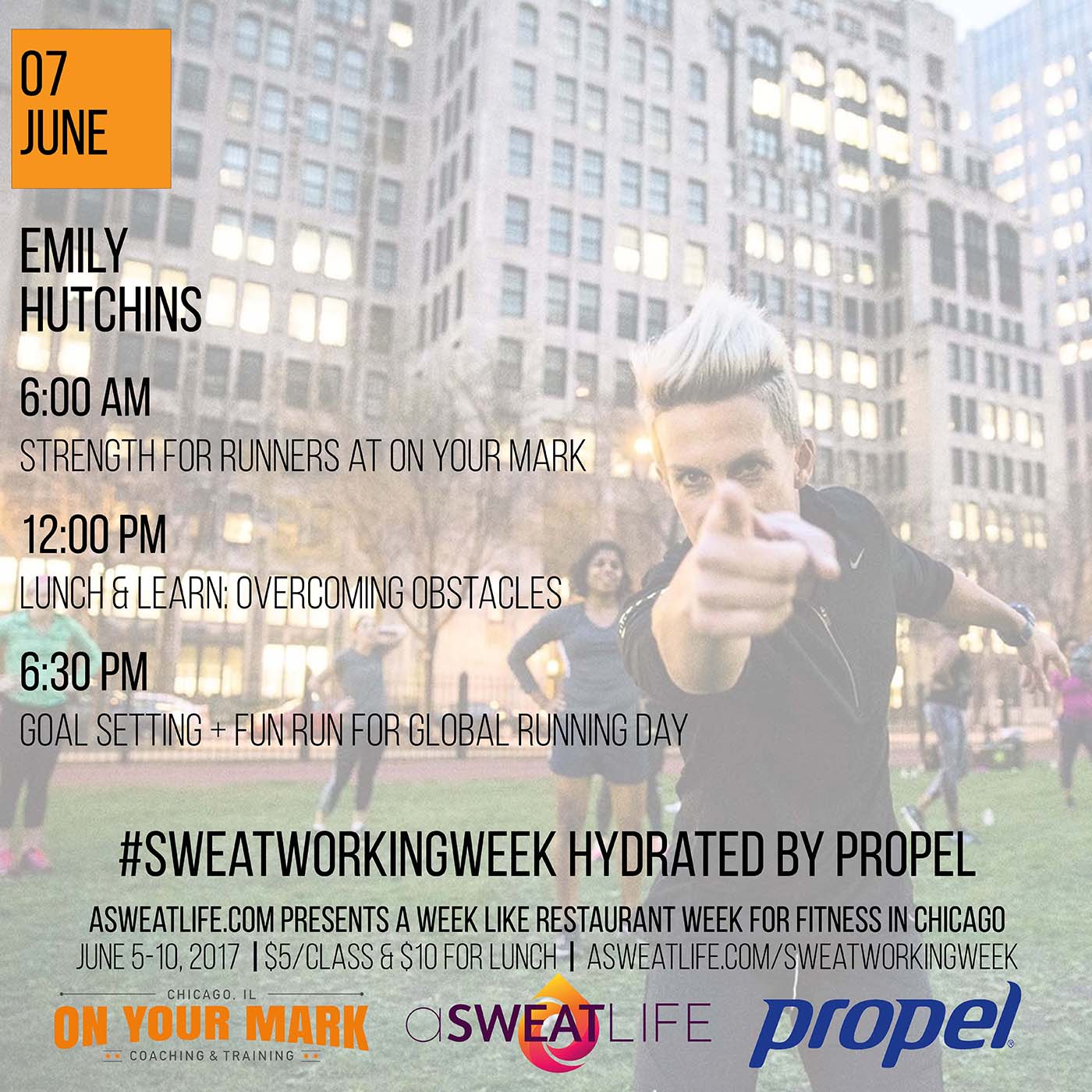 June 7 is Global Running Day, a day on which "people around the world celebrate the joys of running." So as we built a perfect fitness day with Emily Hutchins, Owner of On Your Mark and Nike Master Trainer, it only made sense that we build a day around her killer track record as a runner and a trainer of runners. We'll start the day at On Your Mark where Emily will remind you runners that to stay injury-free and run your best race, strength training is your secret weapon. We'll work out with Emily, using the toys at the West Loop spot like kettlebells, TRXs, dumbbells, med balls and more.
(Book your spot at the 6 am workout)
At lunch, Emily will talk about overcoming obstacles in and with running. Emily suffered an unexpected injury after a lengthy injury-free running career and turned to cross-training to find her footing again. Included with your ticket is delicious organic lunch from Eat Purely.
To conclude Global Running Day with Emily Hutchins, we'll take a run starting at one of our favorite spots in the city. We'll meet at Chicago Athletic Association Hotel, where we'll set a goal and find our why for the running season before we take off on a fun run. We'll provide bag check at Chicago Athletic Association Hotel and plenty of conversation on your run.
(Book your spot at the 6 pm run)
Excited about the schedule? Tell us all about it with the hashtag, #SweatworkingWeek.