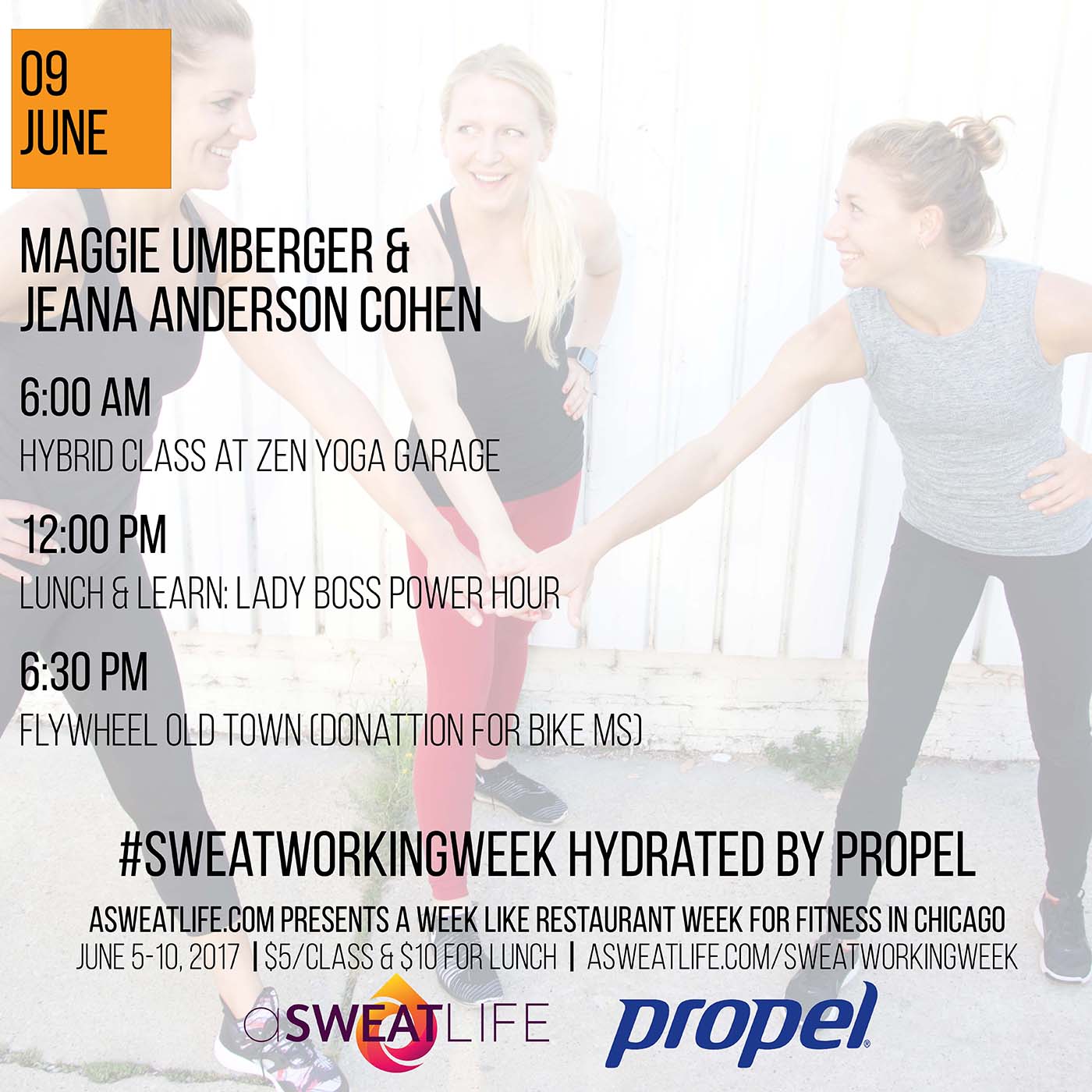 We spend a lot of time chasing the elusive balance, so our day is built around the idea of chasing your dreams and balance at the same time.
That morning, we'll head to Zen Yoga Garage where we'll do a fusion class that will combine the heart-racing barre the studio offers alongside its grounding yoga practice. Piper Parker will lead the yoga practice and Ann will lead the barre. You won't want to miss this power couple at this amazing Bucktown studio.
(Book your spot in the 6 am class)
At lunch, we'll talk to some boss ladies who inspire us. Jill Carey, co-founder of Mission Propelle, the company built around empowering school-aged girls through yoga and storytelling will talk about what drove her to create the mission-driven business. Lauren Katzberg, co-founder and CEO of Stylisted, the tech-driven beauty company that connects stylists to women for at-home beauty services in cities across the country. Included with your ticket is delicious organic lunch from Eat Purely.
That evening, we'll donate a full class to Bike MS and the National MS society at FlyWheel Old Town. This music-driven class on the tech-equipped bikes at THE stadium cycling studio will be fueled by the instructor's energy and a DJ from Method Music Management. Afterwards, we'll celebrate our hard work and the good that we've done with a toast.
(Book your spot in this 6:30 pm class)
Excited about the schedule? Tell us all about it with the hashtag, #SweatworkingWeek.