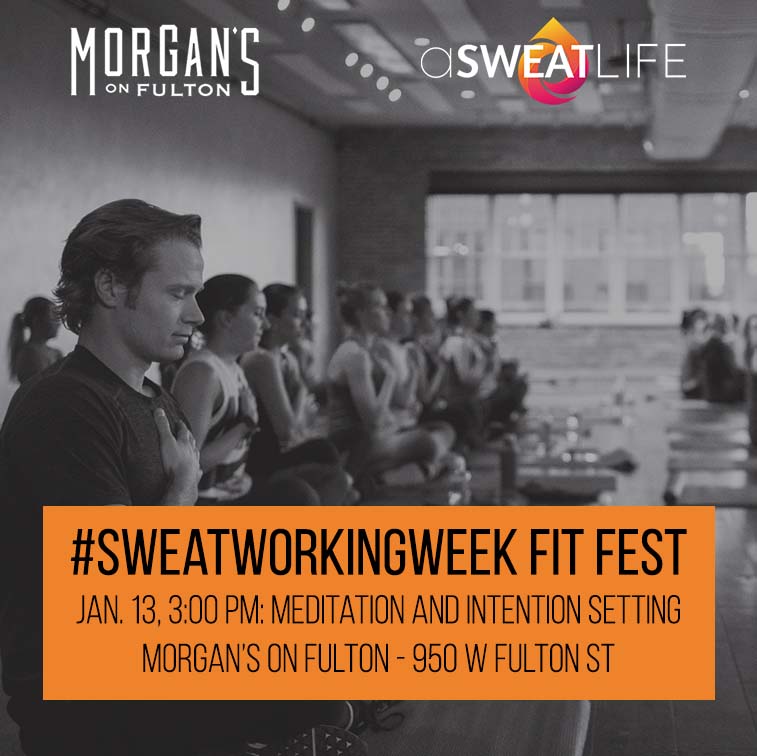 About the studio: 
The bodyweight studio is sponsored by Reebok Chicago where you'll find our yoga, barre, bodyweight and dance classes all day long.
About this class: 
A unique, challenging, and thought provoking aerobic experience utilizing martial arts techniques combined with cardio. Expect a fun high intensity full body workout synced to the beat of music- think lots of, but not limited to, trap/rap music. Yes, the playlist is turnt! This workout also includes an arms and abs section, followed by a restorative meditation cool-down, to give you something new and fresh. This class will not only strengthen your body; it will strengthen your mental muscles, too. All men, women and fitness levels are welcome.
And to pump you up even more the DJ firm will be spinning all day long in the studio.
Between #SweatworkingWeek fitness festival classes be sure to enjoy snacks from partners like the official recovery beer of #SweatWorkingWeek, Michelob Ultra, Luna, Fit Foodie Kitchen and way, way more.
About #SweatworkingWeek:
#SweatworkingWeek is like restaurant week for fitness and is our favorite week of the year. We've hosted three total and we're in the midst of planning our fourth – but it's a week that fuses our passion for creating community with our event planning and logistics experience we've gained from hosting more than four years of monthly #Sweatworking events.
The next #SweatworkingWeek will run from January 8-13, with a fitness festival closing it out this year. The fitness festival will take place at the venue Morgan's on Fulton and will have two concurrently running fitness studios – one with equipment and one with only bodyweight classes.
See the full schedule here: https://asweatlife.com/sweatworkingWeek/