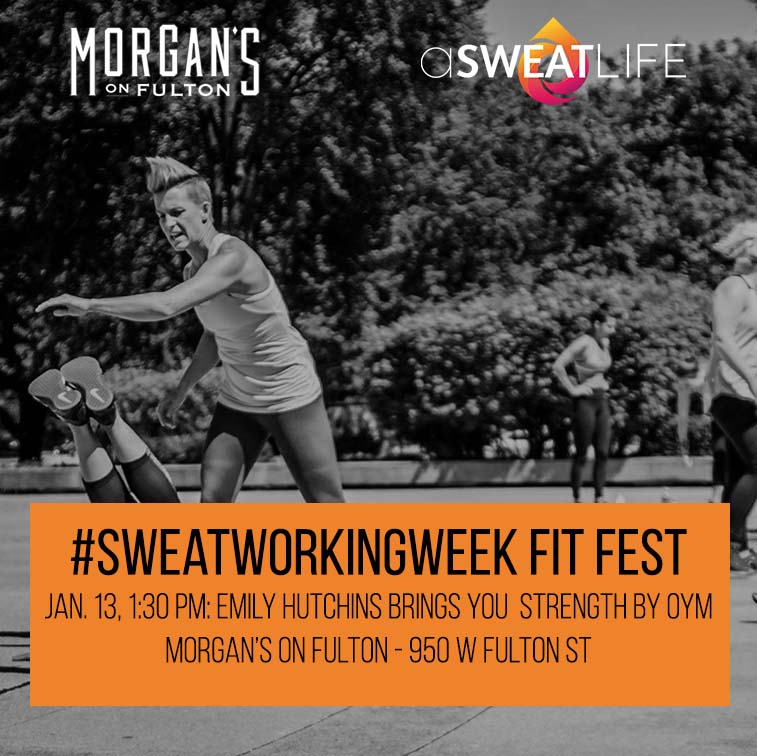 About this class: 
As the owner of On Your Mark, Nike Master Trainer and an athlete herself, Emily Hutchins knows what it takes to get you from dreaming to achieving your big goals this year. She'll help you push harder and change your mindset from "one day I'll (run/jump/swim/lift)" to "Day one."
You'll use rowers, jump ropes, dumbbells, kettlebells, resistance bands and mini bands and more.
And to pump you up even more the DJ firm will be spinning all day long in the studio.
Between #SweatworkingWeek fitness festival classes be sure to enjoy snacks from partners like the official recovery beer of #SweatWorkingWeek, Michelob Ultra, Luna, Fit Foodie Kitchen and way, way more.
About #SweatworkingWeek:
#SweatworkingWeek is like restaurant week for fitness and is our favorite week of the year. We've hosted three total and we're in the midst of planning our fourth – but it's a week that fuses our passion for creating community with our event planning and logistics experience we've gained from hosting more than four years of monthly #Sweatworking events.
The next #SweatworkingWeek will run from January 8-13, with a fitness festival closing it out this year. The fitness festival will take place at the venue Morgan's on Fulton and will have two concurrently running fitness studios – one with equipment and one with only bodyweight classes.
See the full schedule here: https://asweatlife.com/sweatworkingWeek/