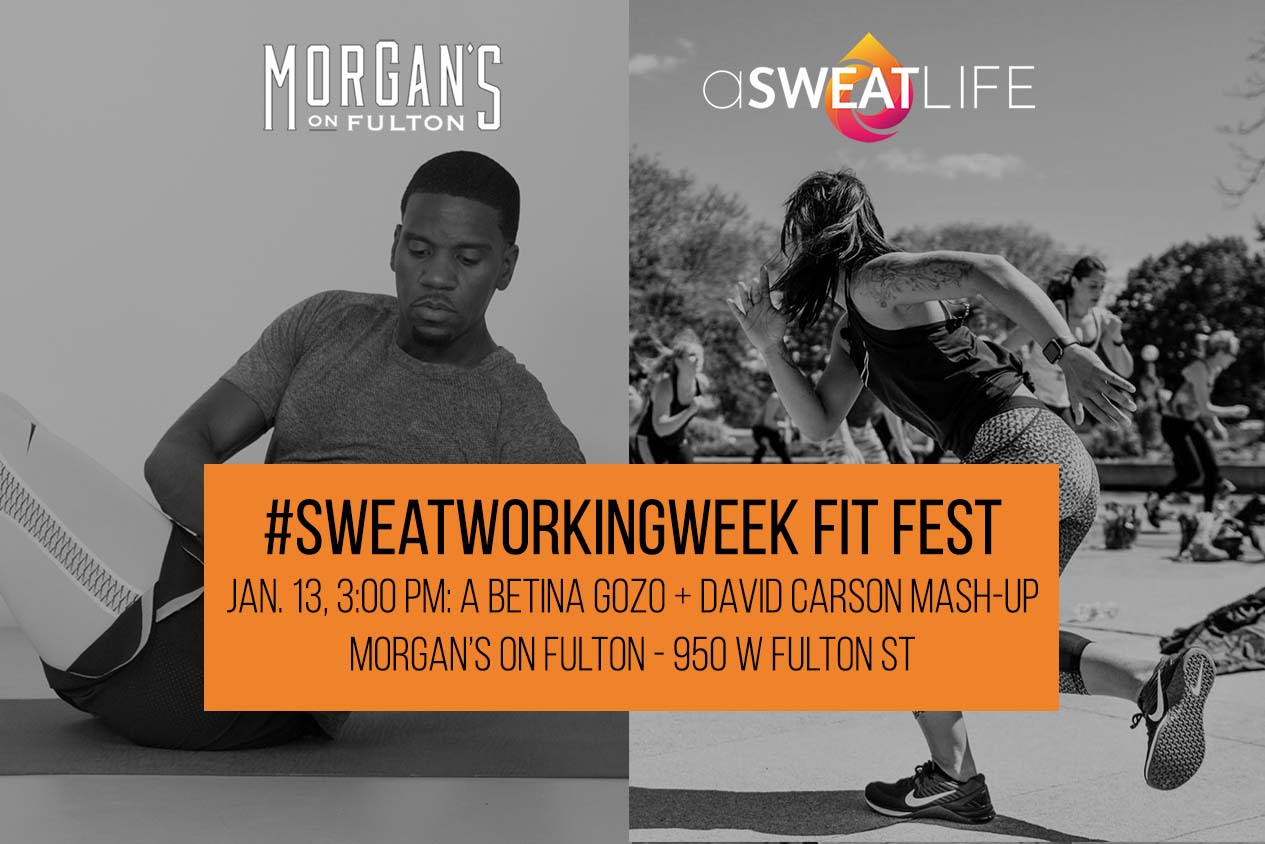 About this class: 
Betina Gozo and David Carson are teaching together for one hour and one hour only at the #SweatworkingWeek Fitness Festival.
Betina Gozo has been in the aSweatLife family for just about as long as anyone can remember, creating memorable workouts that gained her acclaim in and way out of Chicago as a Nike Master Trainer and someone just about everyone wants to work with. She's now everyone's favorite bi-coastal fitness celebrity, but even with her title of Women's Health's Next Top Fitness Star, Betina is still our hometown homegirl, coming home to close out #SweatworkingWeek.
David Carson has an incredible way of getting everyday athletes to feel like pros, teaching them that they can jump higher and run faster if they train smarter … they might not be able to increase their wingspan, though. David helps pro athletes and everyday athletes alike as a personal trainer, group trainer and consultant to pro basketball teams from the pros to the middle school level.
You'll use rowers, jump ropes, dumbbells, kettlebells, resistance bands and mini bands and more.
And to pump you up even more the DJ firm will be spinning all day long in the studio.
Between #SweatworkingWeek fitness festival classes be sure to enjoy snacks from partners like the official recovery beer of #SweatWorkingWeek, Michelob Ultra, Luna, Fit Foodie Kitchen and way, way more.
About #SweatworkingWeek:
#SweatworkingWeek is like restaurant week for fitness and is our favorite week of the year. We've hosted three total and we're in the midst of planning our fourth – but it's a week that fuses our passion for creating community with our event planning and logistics experience we've gained from hosting more than four years of monthly #Sweatworking events.
The next #SweatworkingWeek will run from January 8-13, with a fitness festival closing it out this year. The fitness festival will take place at the venue Morgan's on Fulton and will have two concurrently running fitness studios – one with equipment and one with only bodyweight classes.
See the full schedule here: https://asweatlife.com/sweatworkingWeek/