Try it Fridays: #Sweatworking at CycMode
When:
August 24, 2018 @ 6:00 pm – 7:00 pm
2018-08-24T18:00:00-05:00
2018-08-24T19:00:00-05:00
Where:
CYCMODE
1333 S Wabash Ave
Chicage
IL 60605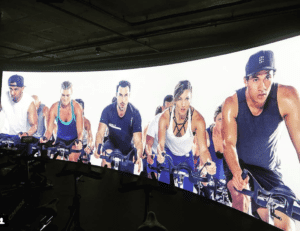 aSweatLife has hosted #Sweatworking events since March, 2014 to encourage readers to try new things and meet new people. As we've grown, our events have grown too.
In an effort to get back to our studio roots, we'll be hosting single-studio events meant to get back to trying one workout at a time. This #Sweatworking series is called Try it Fridays.
Our first Try-it-Friday #Sweatworking will be at CYCMODE in the South Loop! You won't want to miss it!
CYCMODE brings together advanced technology, virtual reality and physical elements of an outdoor bike that ultimately creates a perception of a real biking experience. Take the training wheels off (the bikes move!), and feel the fun and functional training benefits of outdoor cycling (inside), while taking a journey through digitally-created worlds on CYCMODE's immersive 40 foot-wide curved video wall.
We'll be taking on The TRIP™ 
THE TRIP™ is a fully immersive workout experience that combines a 40-minute multi-peak cycling workout with a journey through digitally-created worlds. With its cinema-scale screen and sound system, THE TRIP takes motivation and energy output to the next level, burning serious calories.
Plan to make a friend!
At every #Sweatworking event, you can bank on meeting a new person while you try something new! We make it easy for you at aSweatLife!