When:
April 28, 2018 @ 10:00 am – 3:00 pm
2018-04-28T10:00:00-05:00
2018-04-28T15:00:00-05:00
Where:
Monroe Street Between Aberdeen and Morgan
Chicago
IL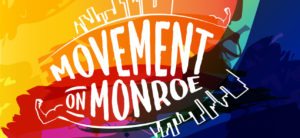 West Loop's Active Lifestyle Street Festival
In partnership with LiveGrit, Brooklyn Boulders is bringing the "anti- street festival" to West Loop.
Our active lifestyle street festival takes place on Monroe Street between Morgan and Aberdeen. Free to the public, guests can drop into fitness offerings including bootcamps, yoga, and shop high end gear and athletic apparel.
Between Aberdeen and Morgan
CURATED PROGRAMMING
We like brats and beer as much as the next Chicagoan. But it's long overdue for something new to arrive to the street festival circuit. To celebrate spring, we're awakening the neighborhood with curated fitness programming to showcase the wonderful West Loop and get active together. Come ready to sweat with us!
Bootcamps, HIIT workouts, and Core Classes every 30 minutes by BKB
11AM- 12PM Buddha Belly Family Yoga Time
Beginner Vinyasa, Intermediate/Advanced Vinyasa, and Deep Stretch Yoga every 30 minutes by BKB
Athletic Gear and Apparel
The North Face
Tifosi Sunglasses
Hot Press Hats by CLIF Bar
Beavers Donuts Food Truck
Nuun Hydration
Music by Them Flavors from 11AM- 3PM
Slacklining and Boulderboard by BKB
Warped wall from American Ninja Games